Underground horror fans, mark your calendars! Visual Vengeance, the cult Blu-ray label dedicated to shot-on-video horror and sci-fi gems, has revealed their next release will be the legendary 1986 gorefest The Abomination.
Directed by Bret McCormick, this microbudget Texas-lensed splatterfest has earned a notorious reputation through murky VHS dubs. But now The Abomination will receive its definitive home video release on Blu-ray loaded with never-before-seen extras.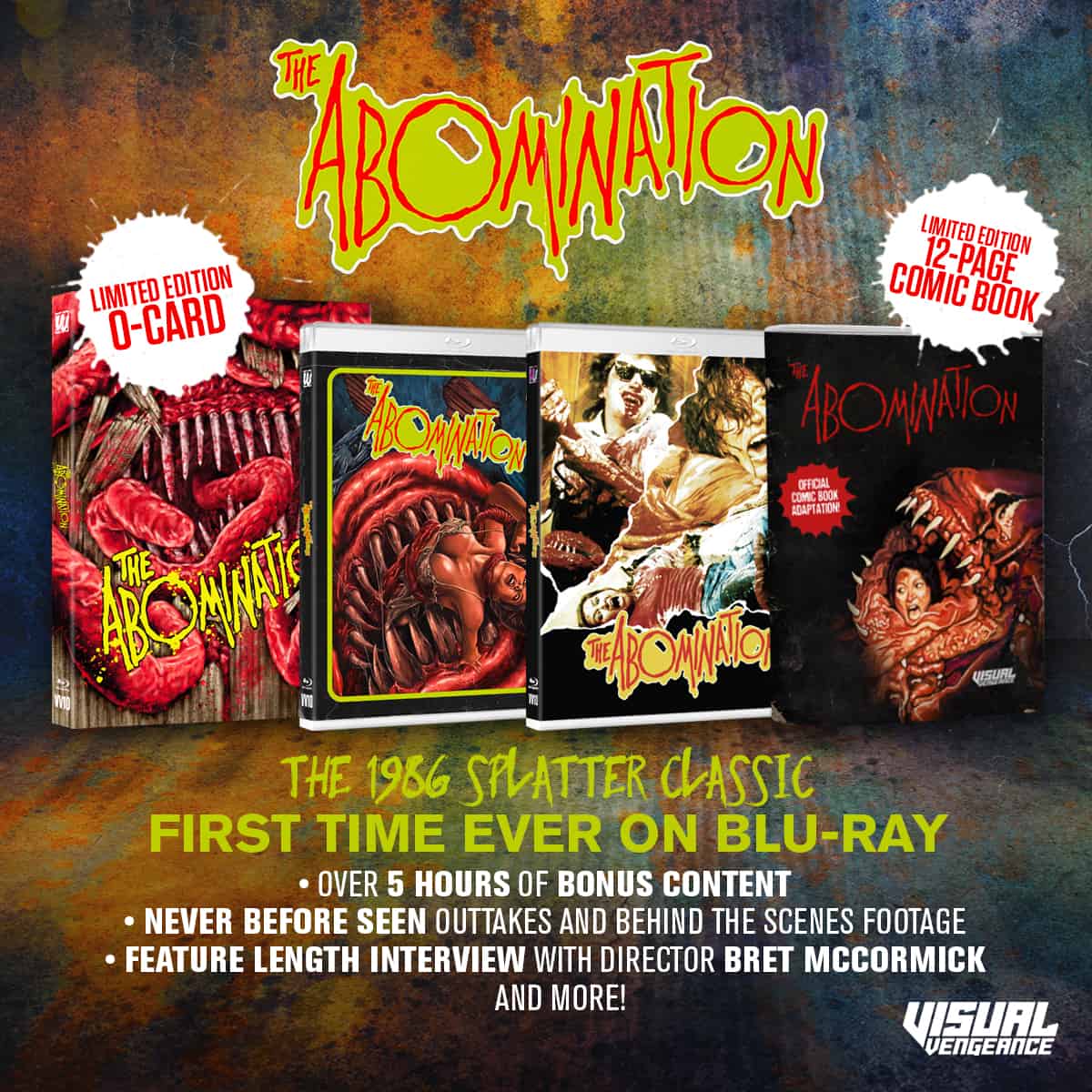 The demented story follows a young boy corrupted by an evil tumor-turned-parasite that forces him to feed it fresh human victims. Fans can finally see McCormick's vision restored like never before when The Abomination hits Blu-ray on September 29th.
Features include a new HD transfer supervised by the director, new cast interviews, commentary, behind-the-scenes footage, promo material and much more. The limited edition includes a slipcase, mini comic book and other bonus items.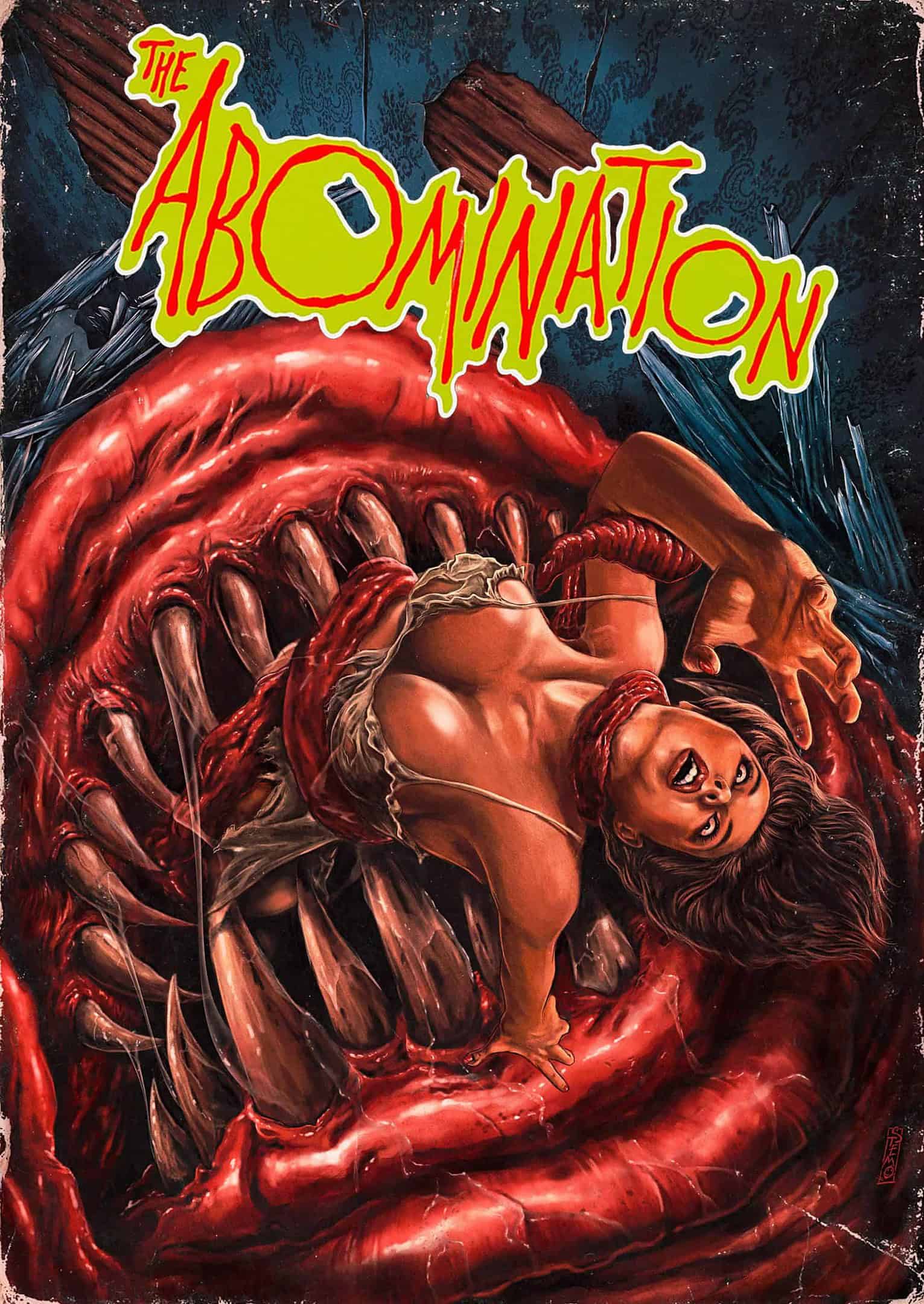 Pre-order The Abomination now and be among the first to own the Blu-ray this September, just in time for Halloween season!
Follow Visual Vengeance on social media for updates on this release and other unearthed retro horror and sci-fi titles coming soon.