Among the wealth of provocative Italian genre films that flooded 1960s cinema, director Damiano Damiani's haunting pre-giallo "Strange Obsession" proved a standout for its heady blend of sexuality, voyeurism and dreamlike terror. Originally released as "The Witch" in 1966, this surreal psycho-thriller remained largely overlooked beyond its initial run.
But now thanks to Arrow Video, Damiani's artfully perverse tale can mesmerize modern viewers with its Freudian disturbances and eroticized horrors. The new Blu-ray restores this obscure cult gem to its full taboo-breaking glory.
Delirious Psychodrama Meets Giallo Suspense
"The Witch" or "Strange Obsession" is about a historian named Sergio who falls in with a wealthy elderly Italian woman. While learning everything he can, he becomes enthralled by the woman's daughter. Most of the film is based on the Fuentes' novel "Aura".
And from what I can tell, it does an amazing job adapting the story with Rosanna Schiaffino in the role as Aura. However, it's more sexually charged Italian horror show than the gore that the Giallo era would introduce just a few years after "The Witch".
Legendary Leads Bring Demented Characters to Life in The Witch
On its surface, "The Witch" tantalizes with sexual humiliations verging on gratuitous. But Damiani elevates the material with art-house flourishes conveying the inner demons at play.
The kinky torture provides gritty psycho-noir details. But Damiani frames horrors obliquely through odd angles and editing. Likewise, his impressionistic style maximizes sensual allure in fog-strewn dream sequences. This arthouse execution alongside exploitation elements creates an uncompromising sinister vision.
For most contemporary audiences, "The Witch" proved shocking in content. But Damiani's images of imprisonment and debasement ultimately chafe against any titillation. His lens brilliantly entwines carnal compulsions and psychological anguish.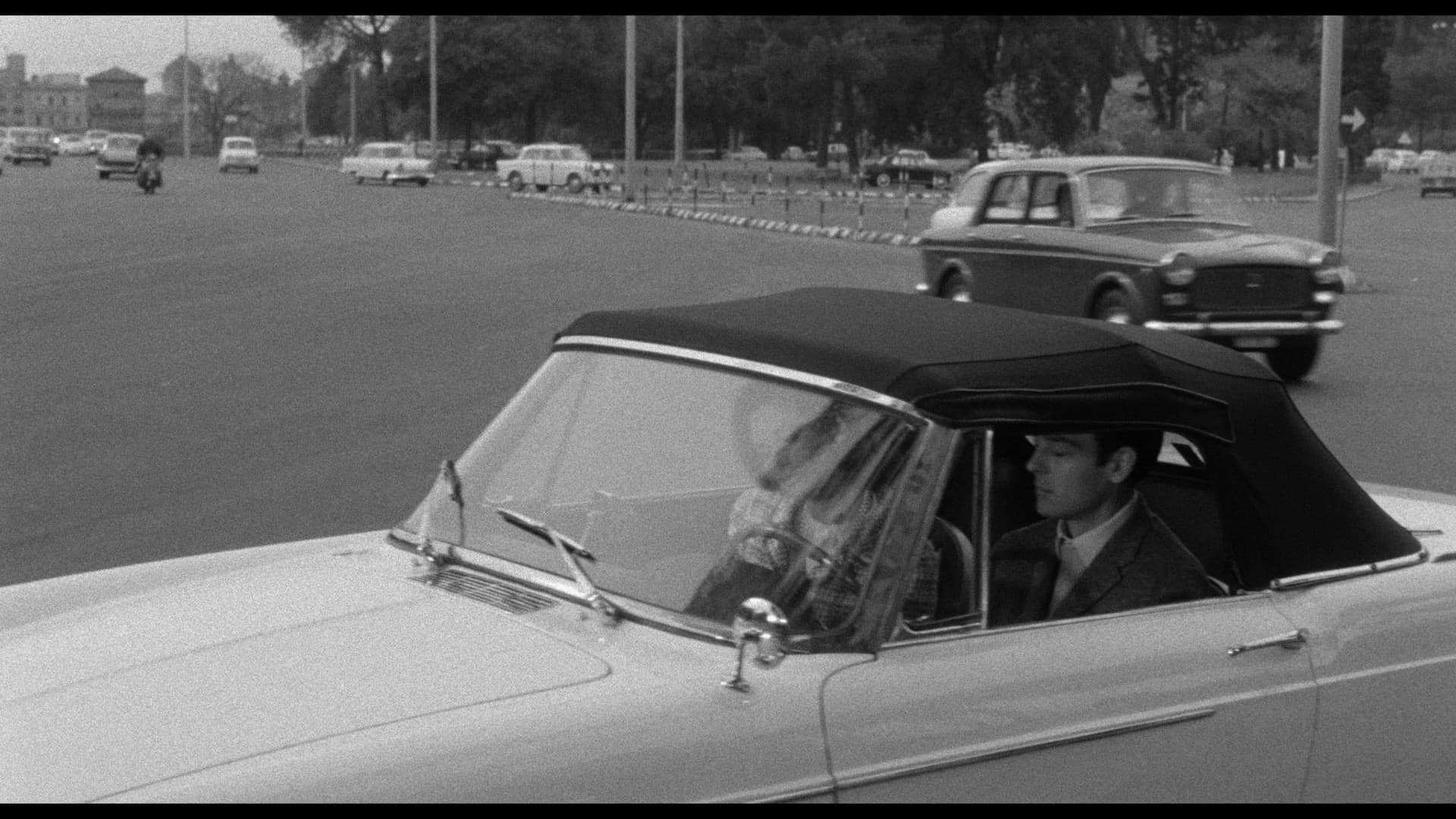 A Cinematic Excavation of Italian Neuroses
Lurking below its tawdry thrills, "Strange Obsession" offers provocative commentary on post-war Italian anxieties involving shifting gender roles, generational divides and repression-fueled perversion.
Despite acclaimed festival showings, "The Witch" suffered from censorship struggles internationally. Much of Damiani's daring original vision was lost, including in a toned-down 1968 US re-cut titled "Strange Obsession." But Arrow's new restoration utilizing uncut footage gives the surreal psycho-horror opus its long-overdue proper due.
For cult film fans, it's a revelation being immersed in Damiani's expressionistic mansion of sordid secrets and symbolism. This definitive edition brings renewed appreciation for his lyrical obscenities. "The Witch" can finally stake its rightful place among Italy's most provocative 1960s genre works.
Sadism and Surrealism Make for a Sinister Viewing Experience
For most audiences at the time, "Strange Obsession" offered lurid, shocking thrills pushing barriers in graphic content and subject matter. But Damiani elevates the material with art-house flourishes.
The sadistic sexual humilation provides gritty psycho-noir details. Yet Damiani often suggests these horrors obliquely, framing them through dream sequences or odd angles. Likewise, he maximizes erotic impressionism in candle-lit love scenes.
This arthouse execution alongside exploitation elements creates an uncompromising sinister vision. Comparable to Polanski's "Repulsion" in releasing private monsters, "Strange Obsession" remains haunting and poetic even at its most sordid extremes.
Stunning Restoration Revives This Lost Classic
Through Arrow Video's 2K scan from original negatives, Damiani's provocative gem looks spectacular with color and grain texture optimized while retaining its retro patina. Background details in the lavish villa and intricate costumes mesmerize. This restoration enables newfound appreciation for the ornate craft.
For cult film fans, it's a revelatory experience being immersed in Damiani's expressionist world with its vivid color schemes and fluid camerawork now exhibiting crisper definition. This release finally gives the film its due showcase.
An Essential Resurrection for Giallo and Arthouse Fans Alike
With its fusion of tawdry thrills and art-house sensibilities, Damiano Damiani's "Strange Obsession" deserves mention among the most daring Italian cult films of the 1960s. This surreal erotic headtrip still retains transgressive power and offers copious rewards for genre devotees.
Arrow Video has done a tremendous service by unearthing this marvelously deviant gem in glorious restored condition. It provides the ideal viewing experience to appreciate what an eccentric psychosexual opus Damiani crafted.
A final look at the Blu-ray for The Witch aka Strange Obsession and why I prefer the American Cut
Strange Obsession is how I first encountered the film and how it is going to live in my brain. The film looks stunning in the robust Gothic Fantastico set from Arrow Video. All four movies have stunning restorations up to the 2K level with gorgeous cinematography being loved on these transfers.
You get a film historian commentary, visual essay and related tidbits from the academic level. However, stay for the immense clean-up on the lossless audio tracks in English and Italian for The Witch. It's truly stunning how great this movie looks and sounds.
The Witch is now available as part of Arrow Video's Gothic Fantastico – Four Italian Tales of Terror