The Tender Trap is better known for providing Sinatra with a new hit song rather than being a quality movie. What I find more ridiculous is that MGM released The Tender Trap and Guys and Dolls on the same weekend. It's like MGM wanted you to spend your entire life with Sinatra. The film itself features Sinatra as a booking agent named Charlie. He pals around with Carolyn Jones and Lola Albright, but he's really looking for the right lady.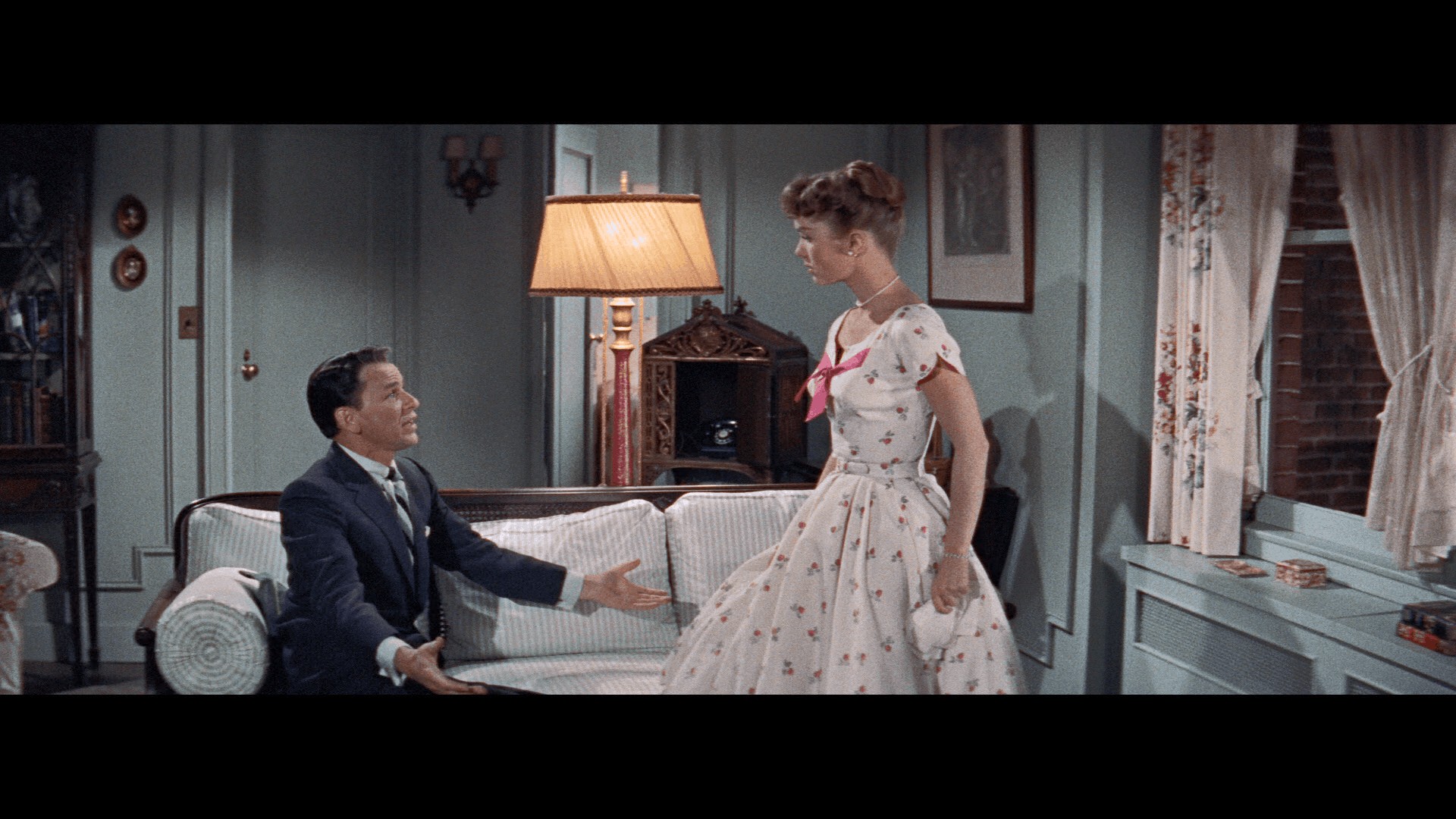 Frank Sinatra movies tend to get treated better than Elvis Presley movies. That's because Sinatra attracted better side talent and wasn't making movies for little girls. He was a serious actor who didn't need his East Coast friends to drop a horse's head at a moment's notice. Does that mean all of his movies were better? Not really. For every movie he did about heroin addiction, Manchurian candidates and Guy Doll pairings…there were things like The Tender Trap.
You've got to love romantic films of the 1950s. Those simple premises that were designed to give audiences a reason to go into an air conditioned auditorium for 90 minutes to two hours. Anyone could watch them and they never bothered any particular audience. Plus, the cast was full of people that got along and were generally charming. It was a Golden Age of Hollywood. Naturally, it would be dead in a decade.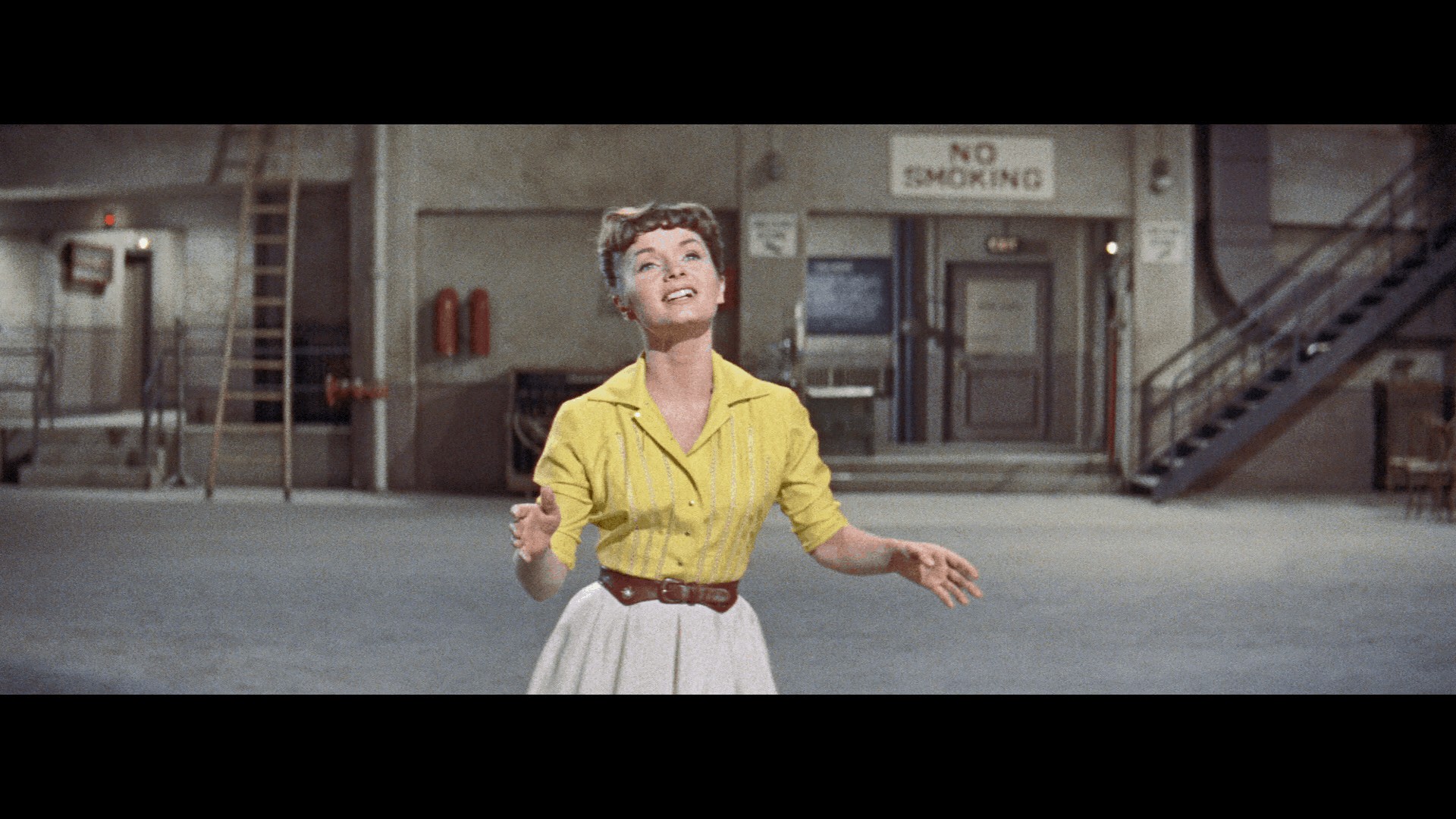 Debbie Reynolds is at her most Debbie in The Tender Trap. There comes a time when you have to fear getting typecast. She shows up as the cheeriest Type-A personality. Frank Sinatra thinks she's cute, but Reynolds lays out her life plans for him. In real life, Sinatra would have given her the Mia Farrow dust-off, but The Tender Trap is a movie. Sinatra has to give audiences a degree of fantasy.
For a little under two hours, the film keeps hammering on the fact that girls become wives. We get it and the constant push of the message feels like propaganda. But, it was the 1950s and that kind of stuff made America into the corporate mega state nightmare that it is today. But, what does that have to do 1950s cinema?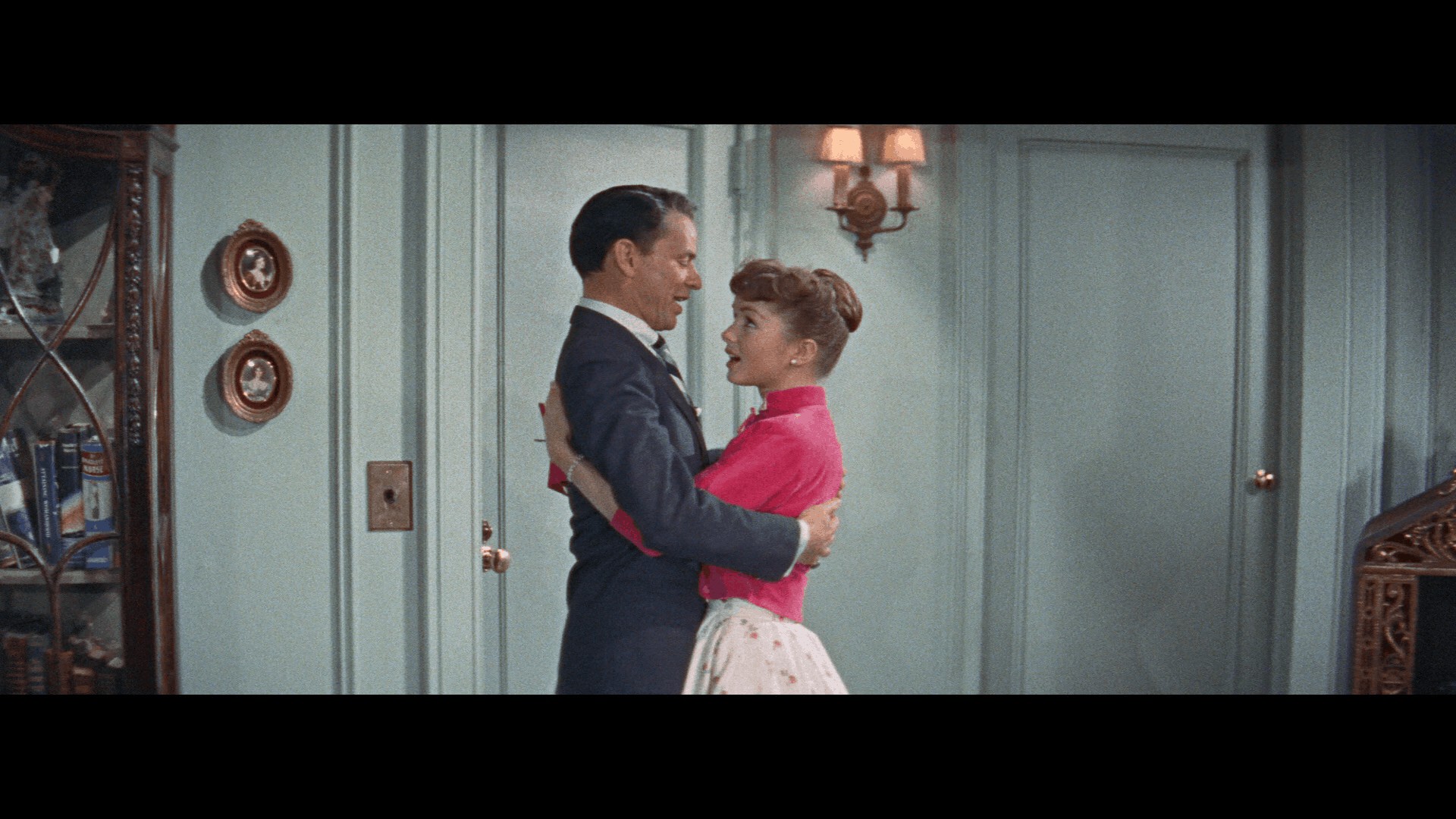 Well, everything. The romantic comedy still exists, but it has become dumber and dumber to meet its target audience. That being people who view cinema as mere entertainment and a time waster. There is no takeaway for this audience other than still chattering about The Notebook 17 years later. It's like I get it, you love terrible book adaptations. If you were alive a few years earlier, then you could have watched the Golden Age of TV movies. At least The Tender Trap is better than that.
Let's just call this what it is for classic film fans. The Tender Trap is a great entry point to get people into Sinatra and classic romantic comedies. While not amazing, it's soft and easy enough to hold attention. While that might not sound great for film fans, it's easy enough to scare off the casuals. Sometimes, we need that sort of thing. Take it easy on the people that say graphics instead of Special FX.
Warner Archive brings The Tender Trap to Blu-ray with a ton of special features. You get a featurette on Sinatra's work in the 1950s. Plus there are excerpts from The MGM Parade and a trailer. The A/V Quality is sharp for a film of its age. However the 1080p transfer shimmers a lot and can be distracting. Still, I'd recommend picking it up to Sinatra fans.