In the world of storm chasing, danger lurks around every corner. Baseball-size hail, violent winds, and churning tornadoes make supercells deadly, and for William Brody, they hold painful memories. When William was a boy, his father – a legendary storm chaser – was killed by one. Now, years later, the family business belongs to Zane Rogers, a reckless tour operator who sees dollar signs where others see storm clouds.
When a record-breaking supercell descends on their town, William leaves his mom and home behind to team up with his father's ex-partner, Roy Cameron. Together, they brave the elements and barely survive a tornado, determined to chase one of nature's most terrifying creations: the bear's cage.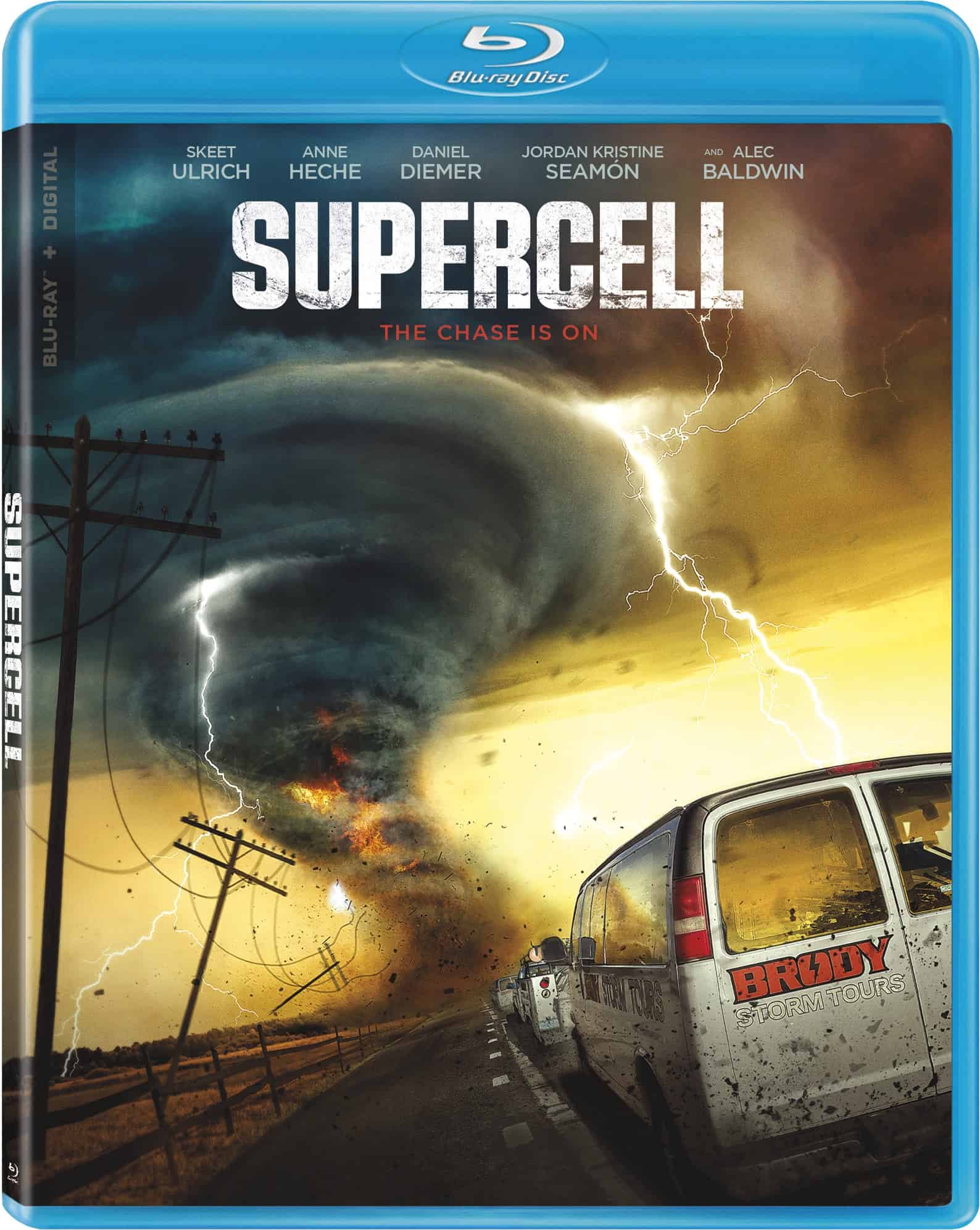 Supercell is a heart-stopping adventure that will keep you on the edge of your seat from start to finish. Starring Skeet Ulrich (TV's "Riverdale" and "Into the West"), Anne Heche (Gracie's Choice, Six Days Seven Nights), Daniel Diemer (TV's "Sacred Lies" and "The Midnight Club"), and Jordan Kristine Seamón (TV's "We Are Who We Are"), this action-packed film is not to be missed.
BLU-RAY/DVD SPECIAL FEATURES:
Audio Commentary with Cowriter-Director Herbert James Winterstern, Composer Corey Wallace, and Cinematographer Andrew Jeric
Inside the Bear's Cage: Making Supercell
Proof of Concept Teaser
Supercell is directed by Herbert James Winterstern and features a talented cast led by Alec Baldwin (The Departed, It's Complicated, The Cooler, Glengarry Glen Ross).
With its thrilling storyline, incredible special effects, and gripping performances, Supercell is sure to be a hit with audiences of all ages. Don't miss out on this epic storm-chasing adventure!