The Review Pile has returned. Everyone wants to write these amazing reviews that will evoke the best of The Dissolve and the AV Club. Then, you realize there is only so much time in a day. Due to lost drafts, schedules shift and general botched plans…we've got a Review Pile to clear out today at AndersonVision. Let's start from the top.
Fukushima 50
Fukushima 50 stars the amazing Ken Watanabe, as we get to see magic of the Fukushima 50. While a dramatization of stopping a nuclear meltdown has made the Review Pile twice, this one plays a little better. While the Blu-ray comes with no special features, you get a compelling story about what a few people can do when act for the betterment of mankind. Plus, that DTS-HD 5.1 master audio track is stunning for a film like this.
Death has Blue Eyes
Death has Blue Eyes is a crazy Giallo film that I hadn't heard from before the Arrow disc arrived. A killer lady tears her way through men, as things aren't what they seem. Cut to telepathic powers, a mother/daughter killer team and men piecing together what went wrong. It's pretty crazy, but damn if it wasn't one of the most fun discs in the Review Pile. I'd highly recommend blindly checking it out.
Donnie Darko 4K UHD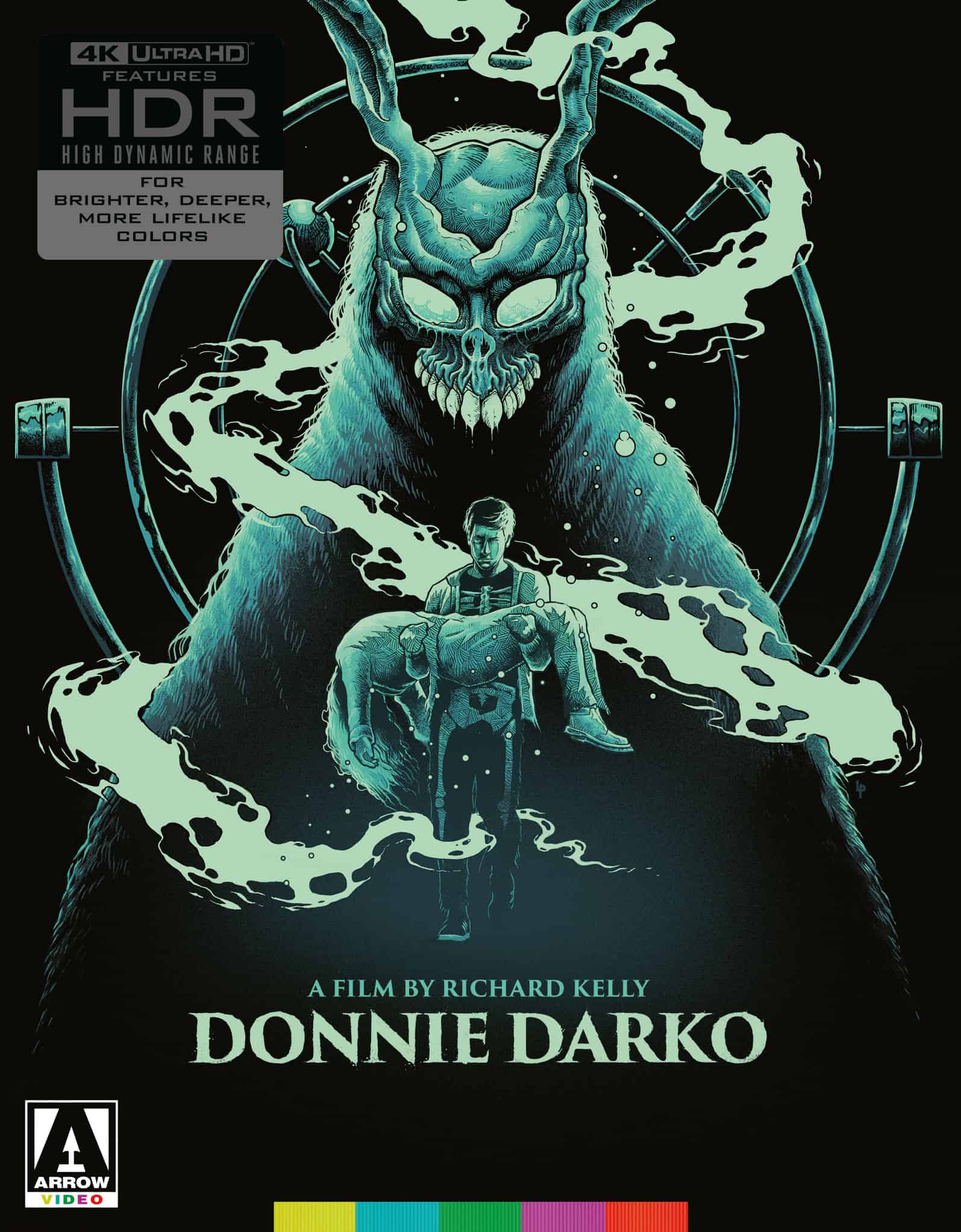 Donnie Darko has got a stellar 4K package. But, many people have got bum copies that are getting replaced and the various online retailers have delayed the release here and there. That should be fixed by now, but it's why I couldn't get screen shots on this release. So, it went into the Review Pile.
What's strange is that I only got the second disc to see the Director's Cut in 4K, no idea what that was about. It's a pretty solid presentation, but I would have loved to have seen the complete set from Arrow.
Journeys Through French Cinema
Journeys Through French Cinema is an 8 part series headlined by Bertrand Tavernier and released on Blu-ray shortly before his death. This new series is a follow-up to his 2017 series about French Cinema. Across two discs, we take a deep dive into what made French cinema work through the New Wave and into the Present.
Watching clips and chat covering everyone from Clouzot to Clement and Decoin. Honestly, it evokes the Scorsese documentaries about film from the 1990s that I wish he would do again. Sure, get the Western out of your system and get back to the movie talk. I need to see more elderly masters talk about what makes film great. One of the highlights from the Review Pile.
Madame Claude is now available from Cult Epics
Madame Claude is a Just Jaeckin movie that he chose to follow up Emmanuelle. While released in an alternate form in America, it's naturally hard to follow up one of the biggest Erotic movies of all time. Oscar nominated cinematographer Robert Fraisse supervised the 4K transfer, but that's not all. Cult Epics has pieced together a ton of new special features ranging from a commentary to new interview and trailers/promo gallery.
The Debut is now available from Cult Epics
The Debut is another late 70s Nouchka Van Brakel movie. I don't know why I'm starting to love these releases, but they have been the favorite in my Review Pile. Serving as the director's debut film, what we get is a film that plays like a harder take on Lolita. But, you get another solid performance from Maria Schneider.
The Debut special features range from a new HD transfer to Vintage 1977 Newsreel. You also get a poster & photo gallery, alongside several trailers. Cult Epics slays it again.
A Woman Like Eve is now available from Cult Epics
A Woman Like Eve is the second of three Nouchka Van Brakel movies that I've watched from Cult Epics in the last few weeks. Times like these are why I need to start planning out the Review Pile better, as I really had a ton to say about this that I might save for the third Van Brakel film I tackle. Maria Schneider does amazing work in this LGBT film that is as edgy now as it was in 1979.
Cult Epics continues their stunning work of creating new HD transfers sourced from the original 35mm print. There's also an Eye Filmmuseum interview from 2020. Plus, you get a posters & photo gallery and trailers as the other special features.
Honor Killing is now available from Troma
Honor Killing is the latest Troma release to grace my attention. It's weird seeing female sexual assault revenge movie in 2019, but damn if it doesn't play close to films of a bygone era. Mercedes the Muse does a bang-up job of directing and starring in the movie. My only problem is that the cinematography seemed a little washed up or flared out at times. It's weird to pin down what was going on. One of the best out of the Review Pile.
Shithouse hits Blu-ray on May 18th from MPI
Shithouse is a movie that has gone in and out my review pile at AndersonVision. A lot of it has to due with planning a review out of SXSW, then having it bounce around the COVID impacted arthouse scene. After seeing it again on Blu-ray, I've got to give Director Cooper Raiff some credit. Starring, writing and directing a look at the vaporware nature of the college party experience could've gone sideways.
Yet, he manages to hammer in on the desperate nature of trying to be clever and open. I dig what they're doing here and it's well worth anyone's time.
Scavenger is available now from MVD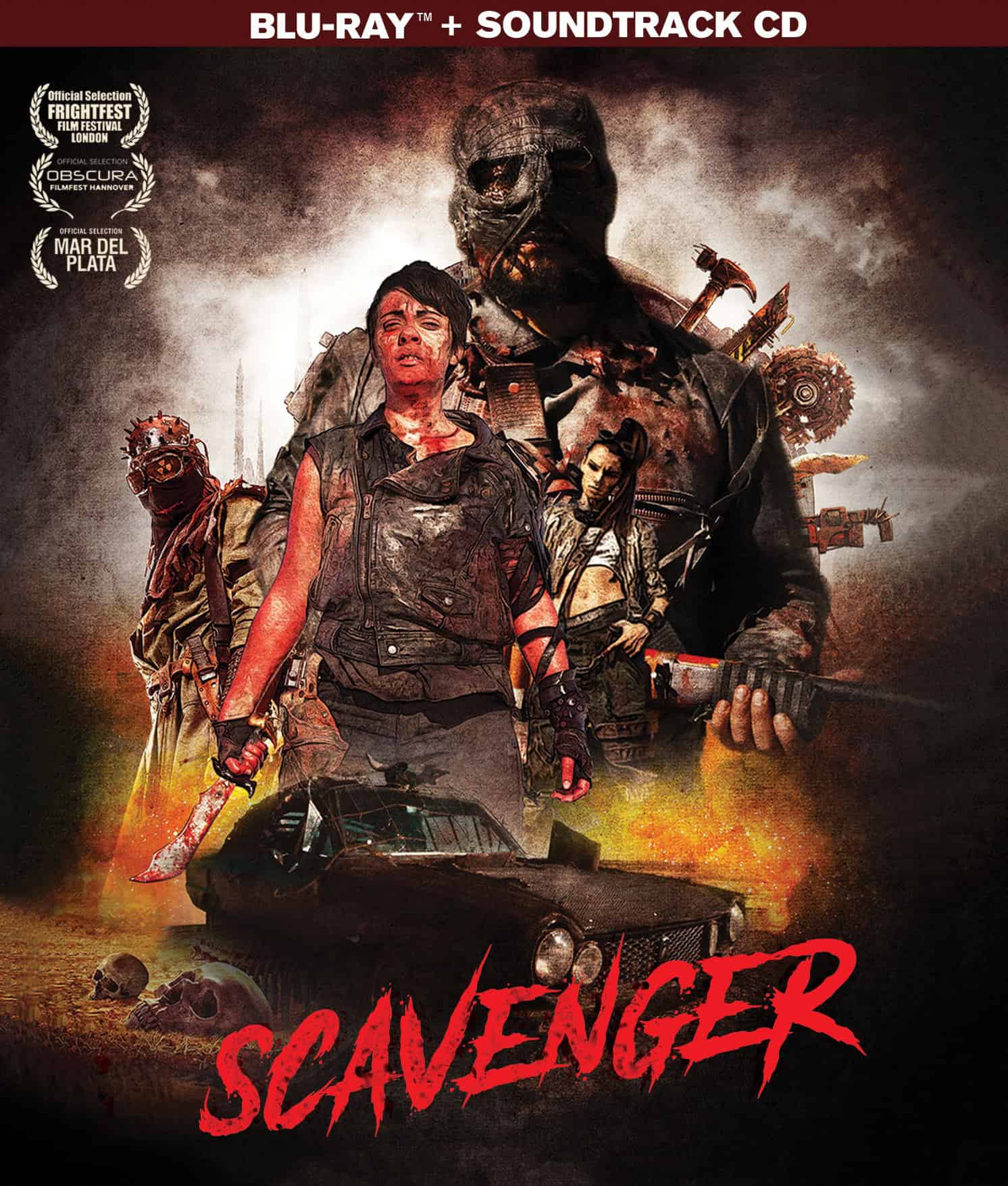 Scavenger cames with a CD and a Blu-ray of the movie. While it's one of the newest on the review pile, it was the one I felt the least push to watch. Now, that's not a knock on the movie. Back when I was a kid, I loved all sorts of Apocalyptic movies. But, there comes a time when everything runs together. The organ harvesting angle is neat, but what else is there? The big star of the release is the CD soundtrack that I've had playing while digging through the Review Pile.
The Undoing is available from HBO/Warner Brothers now!
The Undoing is what convinced my mom that HBO Max rocked. While I enjoy a well shot legal drama about upper class relationships as much as the next person, it didn't grab me like it grabbed so many others. Serving as HBO's most-watched show of 2020, I think the Pandemic malaise had a lot more to do it with the viewership than anything else.
Again, that's not a knock on anyone. But, it's a testament to how so many of us dived into a Review Pile of our choosing to sample the larger world. I had a previous long form review that I'm whittling down to this for a reason. I recently pooled together 10 big fans of the show and asked them to recite back to me what they could remember since the show ended.
The answers were what I expected, but not everything needs to be long-term entertainment. The Blu-ray comes with a Digital Code and a gallery of special features. None of that still makes up for the melodramatic ending.
That's it for the Review Pile. May we never speak of it again.