While we clean up more tech issues around the site and get things caught up, check out the Great Not Quite Halloween 2022 Unspooktacular Review Round-Up
Bloody Muscle Body Builder in Hell from Visual Vengeance kicks off the Unspooktacular Review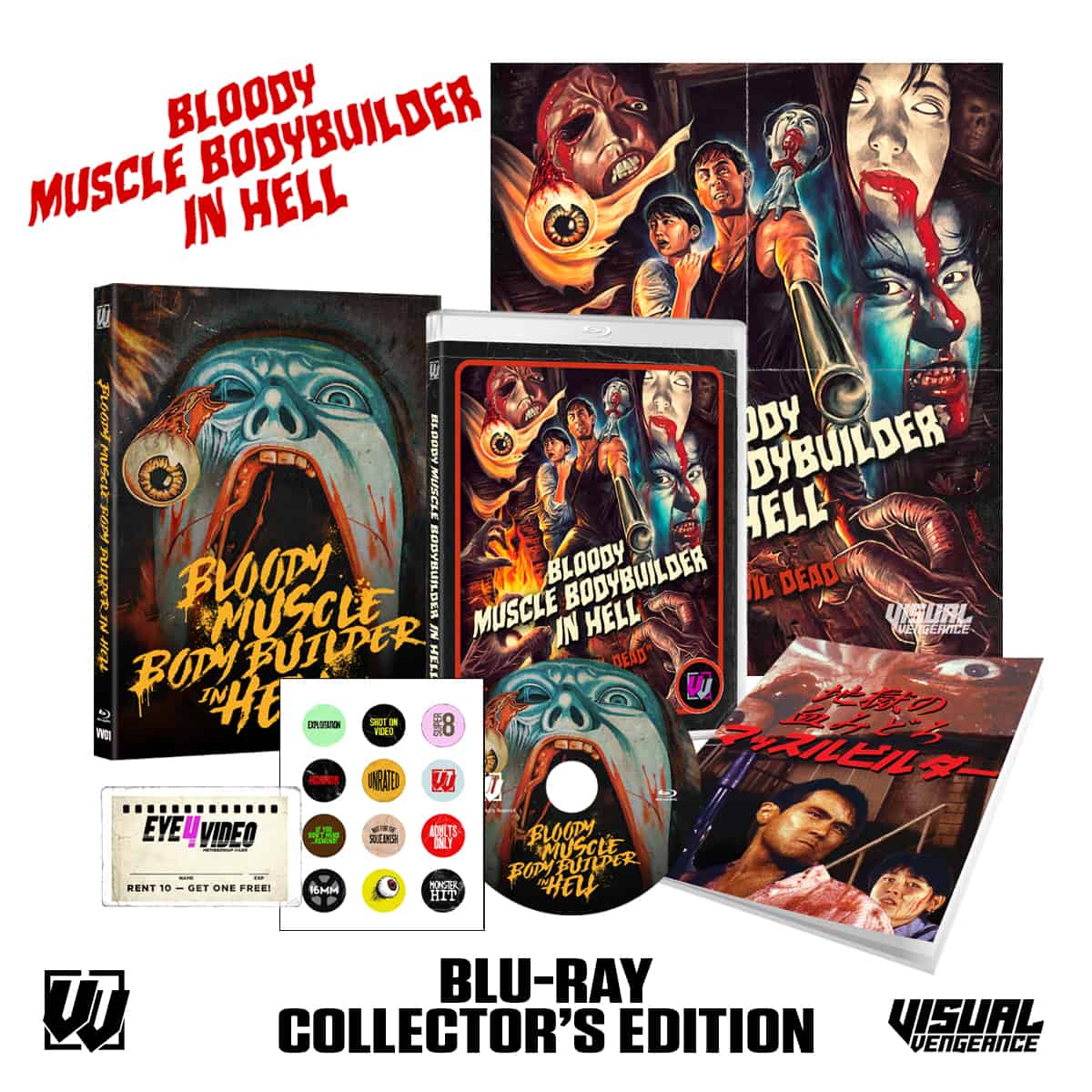 Visual Vengeance continues to deliver the goods with Blood Muscle Body Builder in Hell. So, why kick off the unspooktacular review with this one? Often called The Japanese Evil Dead, I just don't get it. But, that doesn't stop the Italians from naming every other movie as an unofficial House or Evil Dead installment either.
It's an Eastern demon possession movie that runs rather short, but hits all of those basic notes. The disc is loaded with a ton of special features ranging from the archival master to the interviews, featurettes and related classic material.
All of the video rental feelies and supplemental material focusing on the video heyday of the 1990s is fun. But, I hope people aren't rough on it due to the source material.
The Necro Files arrives from Visual Vengeance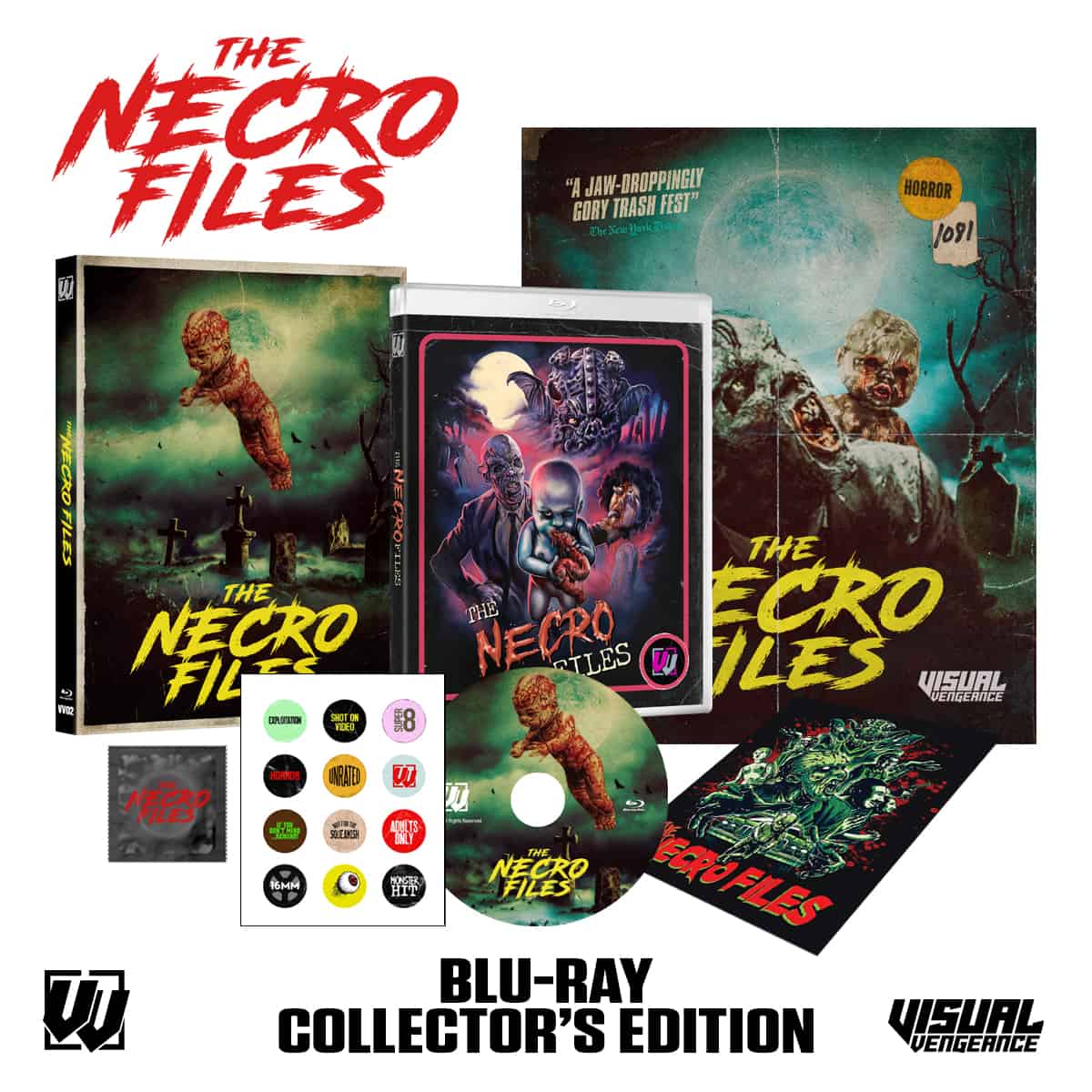 The Necro Files is the next Visual Vengeance entry into the Unspooktacular Review. Honestly, I found myself sitting on this one for a lot longer than I expected. While I wasn't familiar with his flying demon baby movie from its late 90s debut, it would have played into my wheelhouse.
The Blu-ray is loaded with the archival SD version remastered and paired with a Super 8 Short Film to kick off the special features. You get all of the Visual Vengeance feelies and featurettes. It's a pretty stacked mix with a brand new video from the director.
If you can handle the A/V Quality, then it's well worth checking out.
Dona Flor and Her Two Husbands is here from Film Movement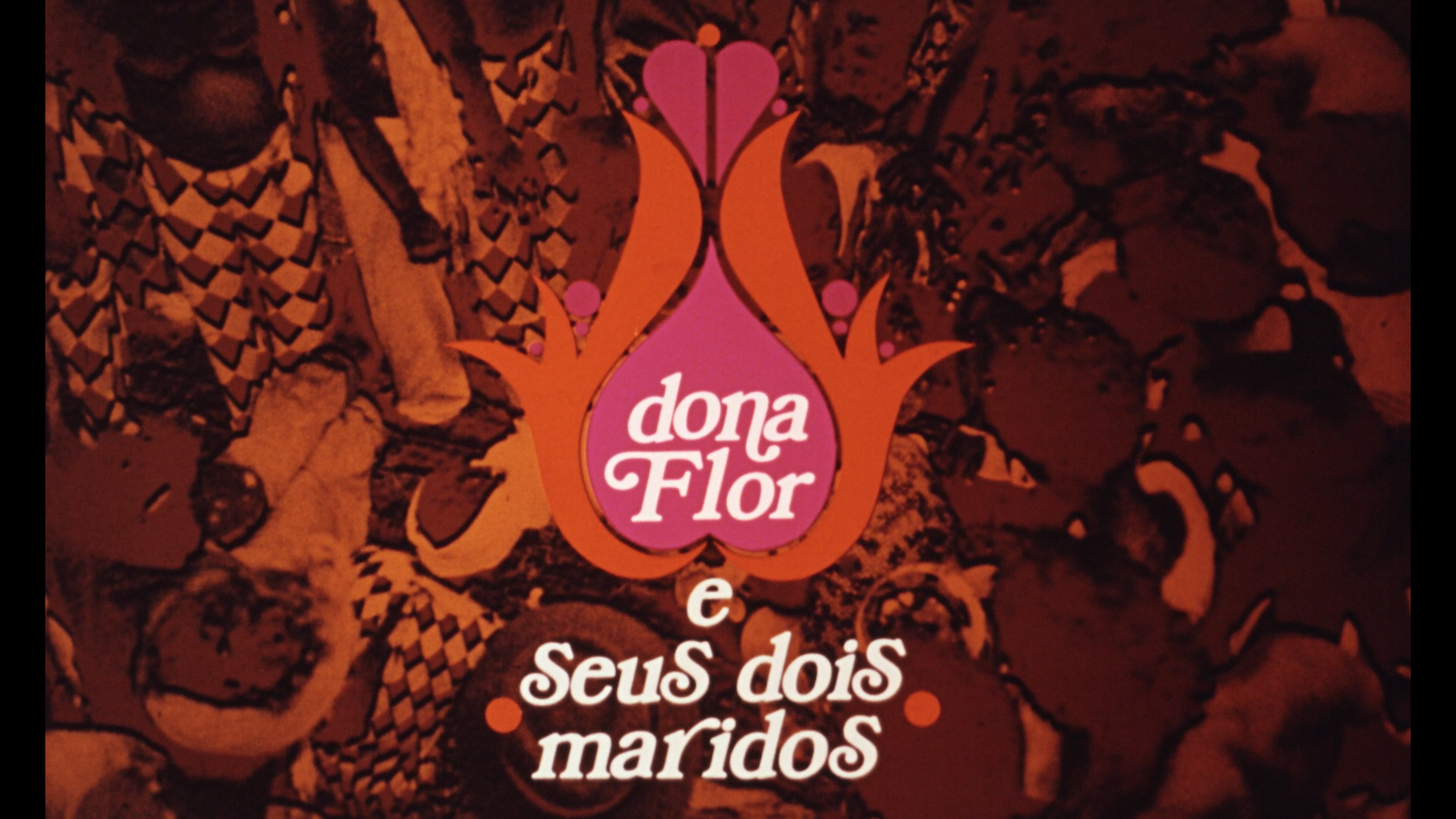 Dona Flor is a deep cut among World Cinema fans. While it was a major International hit back in 1976, the film died off after arriving from Brazil in the pre VHS era. Sonia Braga used the film as a crossover to bigger success in America, but sex comedies always had a hit and miss factor to them. Well, ones that weren't Porky's in this era.
Film Movement continues their terrific run of bringing these deep cuts to Blu-ray with exciting special features. You get a new commentary from the director, featurette and a booklet. There's a part of me that wants to do a bigger look at International Hits of the 1970s, but I'm trying to judge overall demand.
The Old Man Movie arrives from Unearthed Films
This is a salvage job from the old review which we'll rebuild at a later date. But, The Old Man Movie is one of the oddest entries in the Unspooktacular Review. Unearthed Films releasing this movie is something I never saw coming, but makes sense after watching it.
Three kids visit their grandfather, but release his killer cow. If the cow isn't milked in a day, its expanding udders will cause death by milk for all in a creamy Apocalypse. What follows is 88 minutes of hijinks that Estonia never saw fit to drop on us all before. The Blu-ray comes with Old Man Shorts, trailers and a brand new English dub track.
Boomerang, and are all now available from Paramount
Boomerang is one of those early 90s Eddie Murphy vehicles that tried to break him out of only comedy. Now, it's more of a Trivial Pursuit question tied to what movie spawned the track End of the Road? It's a fun early directing effort from Reginald Hudlin and I want to say that Halle Berry tried to bring it back as a show.
Still, it's a very thin comedy about a womanizer learning the error of his ways. If you've seen it once, you're already at capacity for it. The Blu-ray comes with a commentary, extended and deleted scenes.
I have a weird relationship with Anime, so watch me struggle to understand Fortune Favors Lady Nikuko,Nadia: The Secret of Blue Water all from GKIds/Shout Factory
Fortune Favors Lady Nikuko is one of those movies I watched three times before finally having an opinion about what I saw. That view is kinda meh. Not a bad meh, more like it was a capable animated installment that offered up what was needed.
But, I kept trying to find more in the special features. Whether it was studying the press stuff, the premiere or even the making-of featurette. I wanted more to explain away what amounted to a middle school drama that played like a lesser episode of Degrassi. Oh well, it will have its fans.
Nadia: The Secret of Blue Water gets the complete series treatment from GKids. I know the show is a big deal as it comes from the Evangelion team. However, I'm not totally feeling. I like the world of Nadia and what they attempt to cover. But, I just don't know what I'm looking at other than Steampunk Robotech.
The Blu-ray comes with a 20 page booklet, artwork, the prologue, sneak previews and TV Spots. Beyond that, it's nearly 17 hours of a show that might have had more impact on me when I was in middle school. For now, it just reminds me that time makes fools of us all.
Then, there was Panda! Go Panda! and Pompo the Cinephile
I don't know why I'm watching this much anime, but GKids is making stuff I can watch. Pompo the Cinephile is a kid friendly story about how this magical girl can change any screenplay through Girl Power. There are allusions to Brando and the Auteur Theory in a story that pinpoints the journey of artistic creation. What's strange is that at points it feels like a gender flipped study of the rise of New World Productions.
For more kid friendly stuff, you've got Panda! Go Panda! All the while, I watched that wondered how did Isao Takahata make this one? It's awfully cute and plays towards the middle of the crowd. Then I remember this movie is from 1972 and preceded the period where Takahata went super dark with his animation.
The special features on these discs range from important interviews and featurettes. You also get art gallery breakdowns, storyboards and commentary to fill in the gaps. While I don't seek out anime typically, I'm loving what GKids has been offering up in 2022.
So, I just finished watching Kamen Rider Kuuga: The Complete Series
While I'm a casual Godzilla fan, I find myself wondering what makes a Heisei era. As I stroll through the materials about Kamen Rider Kuuga, I wonder the same thing. That's right, we're doing World TV as part of the Unspooktacular Review.
I'm a big fan of Tokusatsu series. So, while I got on a research rabbit hole of what actually qualified as Heisei era, I find myself in an interesting place. 49 episodes running at a combined 18 1/2 hours has led me to realizing that I can appreciate an aesthetic and still want more of a narrative.
The stuff with the Grongi was fun including messing with their subtitles, but I feel only the superfans are going to watch this series on repeat. Everyone else is OK for a single viewing.
Finally, let's take a moment to talk about Lucifer…The Final Season from Warner Brothers
When Lucifer moved to Netflix, I only knew one person that cared. While I was familiar with the Vertigo comics in which this version existed, the show that started on FOX had very little to do with what I liked. So, I avoided it until I had to start watching it. While the Unspooktacular Review nears its end, something keeps sticking in my brain.
While this is the sixth and final season of Lucifer, the central threat is spread apart so deep and far that it has nothing to do with anything of universal appeal. The Blu-ray comes with deleted scenes and a gag reel as the special features.
Randy Rhoads and Bernard-Henri Levy get in-depth looks at the end of the Unspooktacular Review
Randy Rhoads: Reflections of a Guitar Icon is a documentary about the legendary guitarist narrated by Tracii Guns. I love these music documentaries, as they all play under 90 minutes and hit the highlights of the talent we love. But, it's not like you are going to learn anything new.
Even the special features are geared towards showing off interviews and music clips that fans might have missed. I did dig the interviews and retrospectives from friends and people during his Quiet Riot time. That being said, I'd say it should best be reserved for metal heads.
The Bernard-Henry Levy Collection is a DVD collection of four films over the last decade including 2022's The Will to See. While this might not have caught the attention of the Marvel Cinematic Universe crowd, it's a pretty impressive feat. In America, Levy gets overlooked in favor of Western friendly types like Morris and whatever Vice is limping to the barn.
But, across two discs we get a harrowing look at the world that the War of Terror has left behind. Whether it's the conflict or the humanitarian issues that have arised as a result, every aspect of the material is covered. The DVD comes with no special features.
Waiting: The Van Duren Story wraps up the Unspooktacular Review
Waiting: The Van Duren Story is about what arose from the end of Big Star. Having toured the music hot spots of Memphis many times, I'm always surprised by how much of a blind spot I have with Ardent Studios. If you're not familiar with the story of Van Duren, I'll give you the quick rundown.
He hooked up with the Big Star guys and was seen as this emerging 1970s rock talent. But, there's a reason why Jody Stephens in this documentary. Hell, you can throw in the Sparks and Rolling Stones into the tale of Van Duren. Basically, it's a very common story. There's a local guy who is on the verge of breaking out, then becomes a local cultural favorite for ages until he is forgotten by time.
This documentary showcases his history and efforts to break back into the limelight. You get an hour of bonus interviews and a look behind the scenes of the tale.
This has been the Unspooktacular Review Round-Up