Martial Club is a 1981 Shaw Brothers movie that played lighter than their first wave of classics, but also managed to give Johnny Wang his first hero role.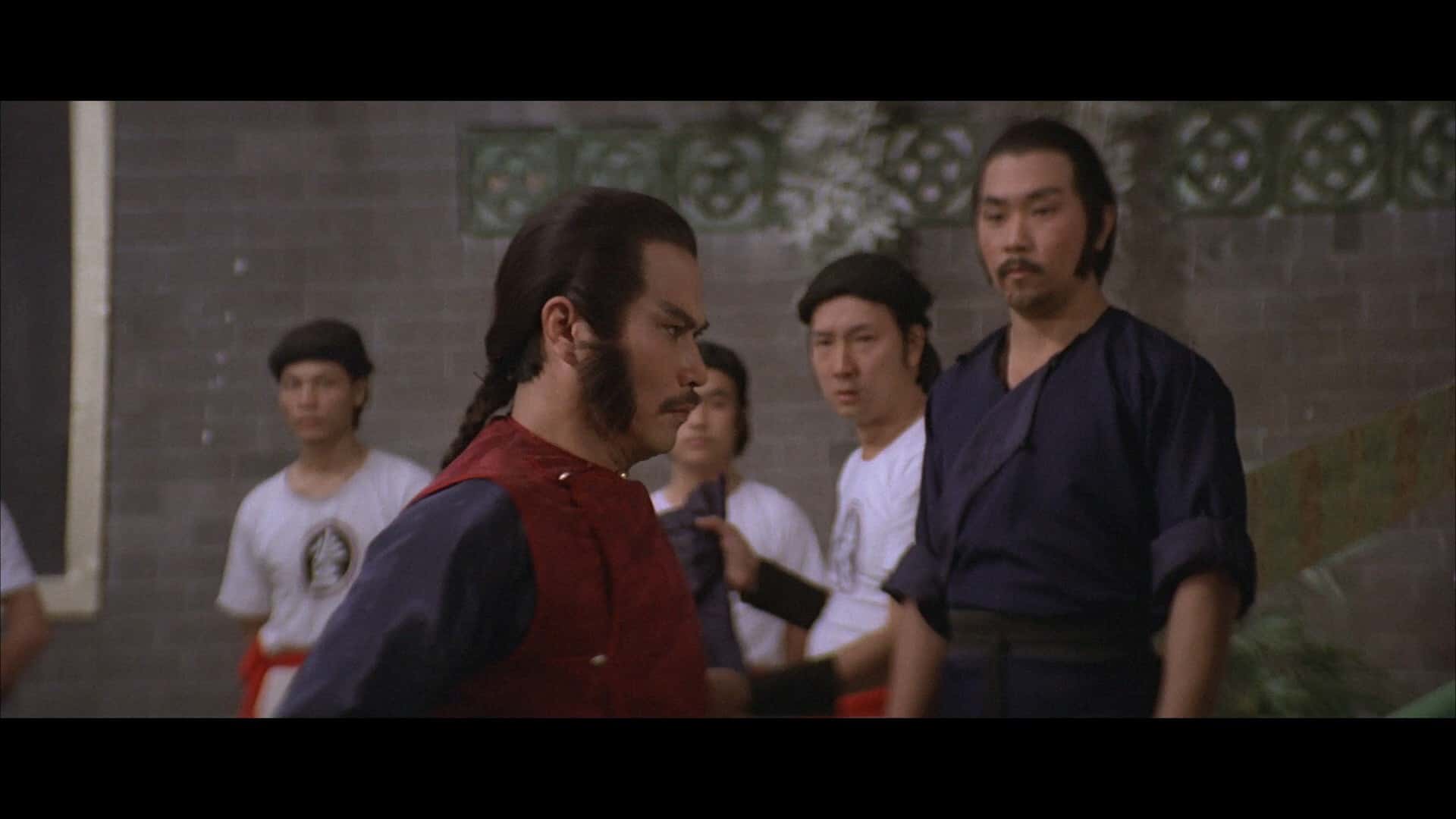 The last 2 years has seen a ton of Shaw Brothers making the jump to Blu-ray
I'm loving how the deeper Shaw Brothers films are getting released in such a high volume. However, what happens when we burn through the major titles and start getting to the mid tier and lower ones? Oh yeah, there were some Shaw Brothers films from the late 80s that even Run Run would want to forget about now. My hat would be off to Arrow or 88 Films if they chose to do a box set of the later erotica that Shaw Brothers released.
So, what makes Martial Club into such a mid entry in the Shaw Brothers library. Mainly, because not a ton happens. What does that mean? Well, with the Gordon Liu movies you could expect to see Pai Mai and highly stylized action. The early films saw big plots with a chunk of time spent on crafting characters over dialogue.
By 1981, Shaw Brothers had found a mix of what worked and was just putting martial arts for martial arts' sake onto the screen. While I've been watching Shaw Brothers movies for 30 years, I ask any serious Shaw Brothers fans to tell me what happens in the movie from their memory. If you don't remember, I'll step in for the pinch.
Martial Club is about two rival schools who hate each other and there is a fight in a theater. That's it. For a two hour movie, there's a lot of standing around and planning what you're going to do and very little connecting anything else.
What does the 88 Films Blu-ray look like for the US Market?
The Blu-ray comes with the 88 Films US style package I'm coming to expect based on the past few releases. You get that stylized slipcase and a foldout poster. There are so many interviews, featurettes and other things. But, the real winning factor is that A/V Quality.
The 1080p transfer originates out of Celestial with the cleanest visual quality I've ever seen. I own an older Region whatever disc from Celestial of the same film and this Blu-ray just blows it away. Plus, you get period appropriate DTS-HD 1.0 mono audio.
Considering how the sound was designed, keeping it in mono makes so much sense. Watch it how fans saw Martial Club back in 1981.
Martial Club is now available from 88 Films