Murder in a Blue World might be my favorite Cauldron Films release. Going into the movie blind, the pre-credits sequence hooked me. It was nothing but Sue Lyon watching the weirdest newscast possible with the utmost sincerity.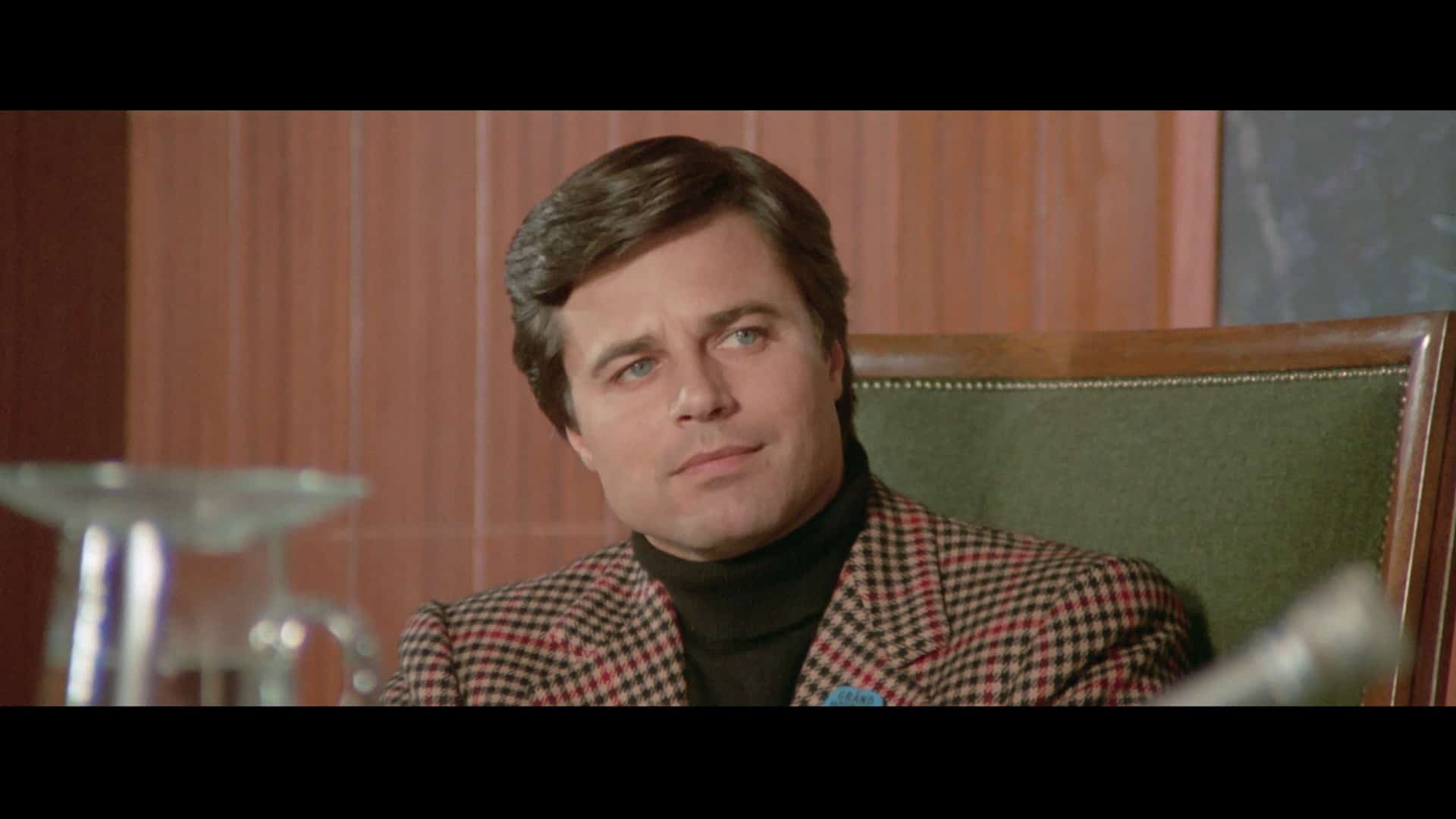 A Clockwork Orange inspired a ton of movies
Early 70s dystopia certainly had a look to it. Either you were looking at distant depictions of metro areas falling apart or you get sexually charged violence. Sometimes, they mix together. Other times, you get to watch James Caan play Rollerball.
What Christopher Mitchum and Sue Lyon do here is much more bizarre than Kubrick's A Clockwork Orange. Murder in a Blue Worlds asks you to engage with a dystopia that wants you to observe the violence as ongoing lifestyles. Whether it's the mystery of the killer picking off young men, Sue Lyon's desire for dressing in drag or Christopher being the worst biker gang rapist ever; Murder in a Blue World loves the grime.
At the time, Argento and others were taking Giallo into different realms. They wanted to be artful with their horror. Meanwhile, Eloy de la Iglesia and the Spanish scene was gallivanting around Southern Europe proving that you can mix sex and violence for tremendous cinematic success.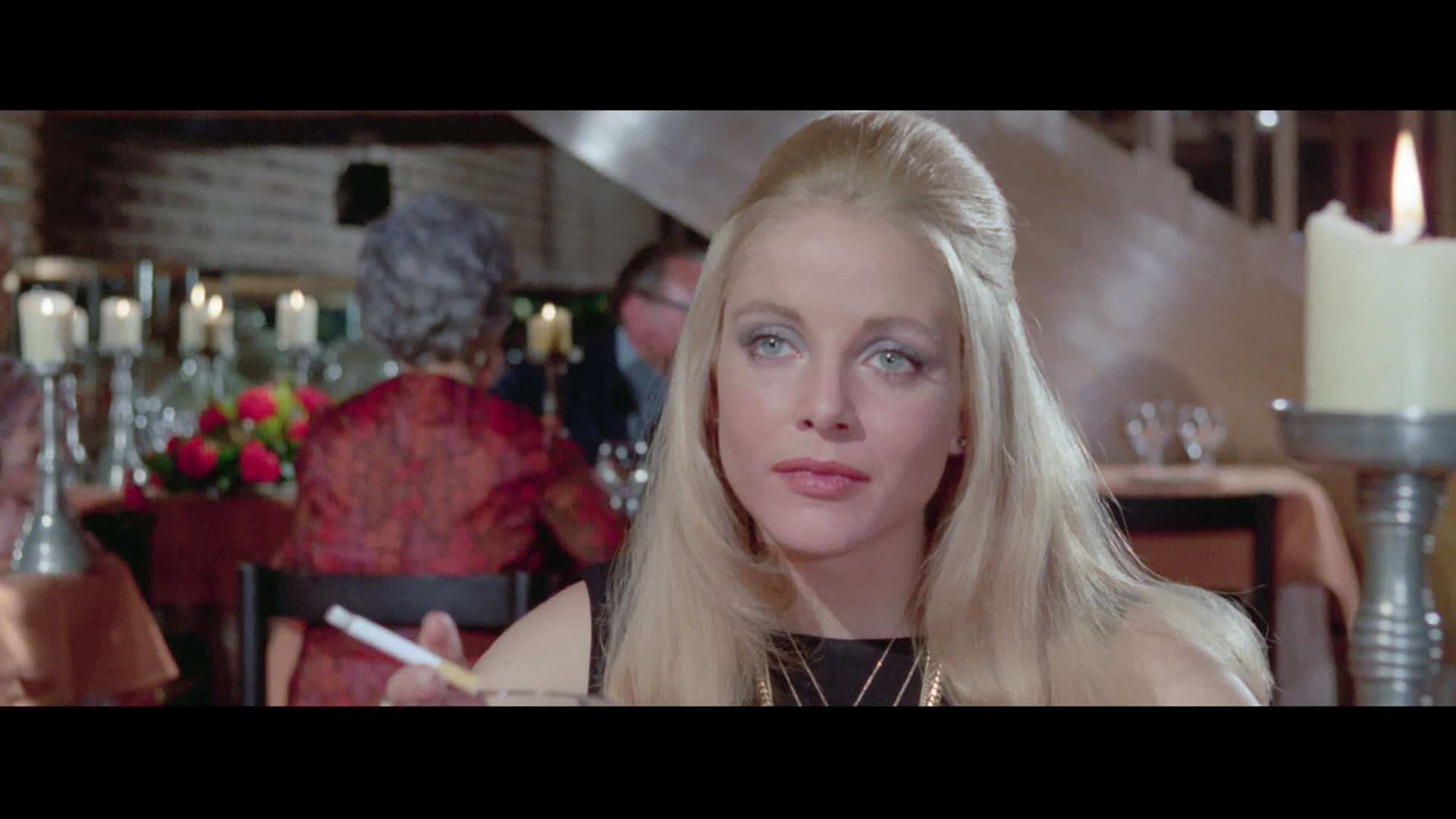 What did Cauldron do for Murder in a Blue World?
The Cauldron Films Blu-ray looks like a million bucks. We talked about how the earlier release of Contraband was cobbled together from the best possible elements to make a proper home video release.
The A/V Quality is crisp with a proper 2.40:1 transfer that stuns. I included many screenshots to give you an idea of how beautiful the disc looks. The English and Spanish audio tracks are in a clean Dual Mono audio mix that is pretty comparable to many older Warner Archive releases.
The special features come with archival interviews, a video essay, Kat Ellinger provides a commentary, image gallery and the VHS cut of the film. Back when the film came out, it was recut a bit and it eventually made its way to America as Clockwork Terror. Including that version and the proper Spanish producer's cut is godly and ranks as one of my favorite Blu-rays of 2022.
Murder in a Blue World is now available!