Scam Republique is a World Cinema film from Cameroon about two kids that get caught up in internet theft. Using a Dengue Fever treatment to frame the reason for the crimes, the end result is pretty impressive. Also, West Africa has a dark web? When did that happen? The special features comes with a trailer, teaser and a behind the scenes montage.
Scam Republique is available October 20th from Indiepix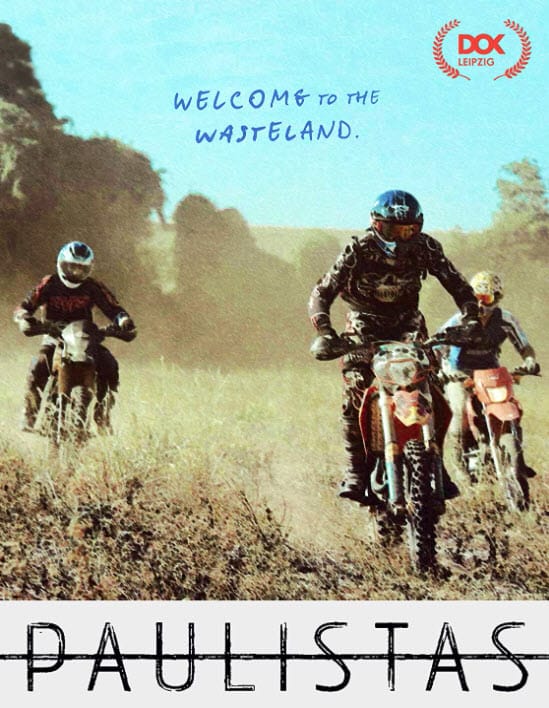 Paulistas is a World Cinema film about Brazilian rural life. The young people have left and the soy farming is wasting away. The film's director used his own life experience to make a tale about city kids returning home to help out with family farms. It's quite a shocking look at foreign Agriculture depression. The DVD comes with a trailer and documentary short.
Paulistas is available from Indiepix on Oct 27th
The President is a tale of a dictator having to make peace with his war crimes. This involves him living among the victimized and trying to make amends. For two hours, we watch him mix with his family and community members that try to understand what happened. Eventually, he realizes that he's going to be killed and tries to prepare for death in infamy.
The DVD comes with 2 deleted scenes, a trailer and featurettes.
The President arrives on DVD from Corinth Films from October 27th
Mellow Mud is the first of two Latvian films I watched this week. This slice of Eastern European World Cinema is about two teens left alone after tragedy strikes their family. To stave off a social worker, they hide their grandmother's death and try to make the best of their lives. When a High School competition offers a trip to England, teenage Raya uses the effort to go and find what happened to her mother. This one doesn't end that happy.
Mellow Mud is available from Corinth Films on November 24th
The Chronicles of Melanie is a hardcore WWII film about how one survivor made it through in Latvia. This time it's about the countries that Russia occupied at the start of the War to create a buffer against Nazi aggression. Just imagine having your family deported to Siberia and your home uses as a future battleground. It's quite dark and based on a seven book series about experiences of this time. Out of all the World Cinema titles, this might be my highest recommend.
The Chronicles of Melanie is available from Corinth Films from November 17th
Three Comrades is a look at three sales managers in Russia dealing with their pushy boss. Shot guerilla style outside of the Moscow studio system, we watch as a night out drinking goes seriously wrong for a couple of friends. I love it when World Cinema tackles street crime. The DVD comes with no special features.
Three Comrades is available October 27th from Indiepix
Indiepix and Corinth Films World Cinema DVD Review cavalcade is available now!