THE EXOTIC DANCES OF BETTIE PAGE REVIEWED
"The Exotic Dances of Bettie Page" is a multi-chaptered look at the highlights of Page's career. While the film was originally released in 1991, this Cult Epics disc gives some new background due to Page's second wind before her death in 2008. Somewhere between the biopics, the 'Zine revivals of the 1990s and that weird girl cutting your hair, it's hard to imagine a world where Page's influence hasn't changed the world. Being a fan that actually saw her in TN before her death, it's hard to reconcile a sweet older lady with this Titan of 50s sexuality.
When you watch these short stag reels and read her words, it reveals something amazing. Page was a liberated, yet very religious young woman. She was a naturalist before it was truly realized as something other than the subject of Nudist magazines. The attempts by later generations to repackage her seems rather disingenuous. But, what can you do? It's not like she was the first woman to have her image taken away. Klaw does stunning work with the material here and I highly recommend it to all.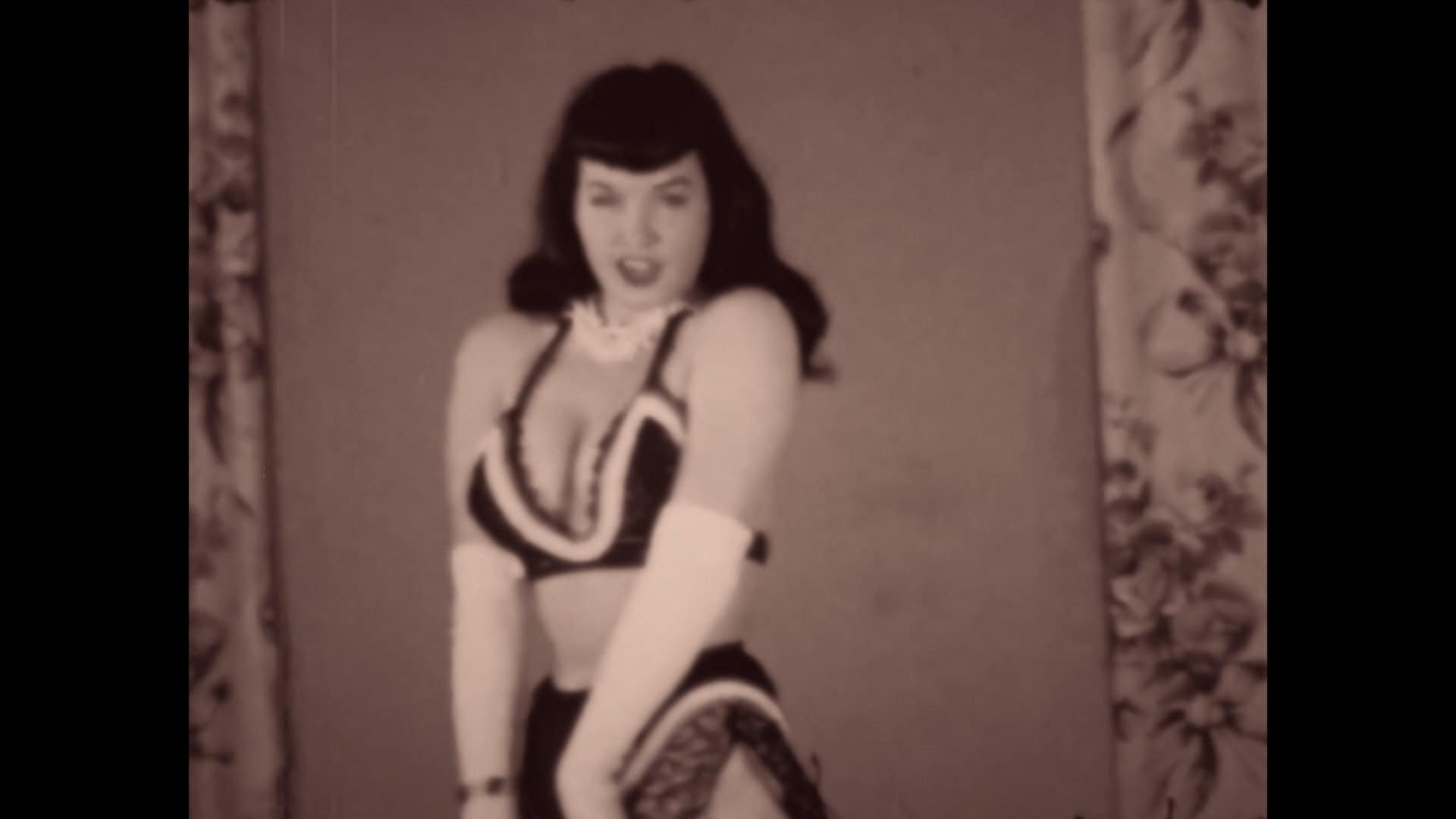 SPECIAL FEATURES
8mm films in HD
HD Video photo gallery
Q&A
Silver Print
A/V STATS
1.33:1 1080p transfer
Dolby 2.0
RELEASE DATE: 9/13/16