Superstar DJ and producer ILLENIUM is venturing into dazzling new territory with an original graphic novel bringing his signature vibrancy to the page. Titled ILLENIUM Presents: Starfall, this collaboration with Z2 Comics imagines the EDM mastermind's origin story through a captivating sci-fi landscape.
Arriving November 21st, Starfall envisages a cold dystopian society where conformity and substance addiction run rampant. A mysterious guiding force named Ash tries to shake protagonist Nick from his mindless obedience, unlocking a mythology involving phoenixes and fire.
To break free, Nick must battle internal demons and unearth the secrets of ILLENIUM. This vivid coming-of-age tale promises to extend the artist's trademark emotional resonance into a new medium.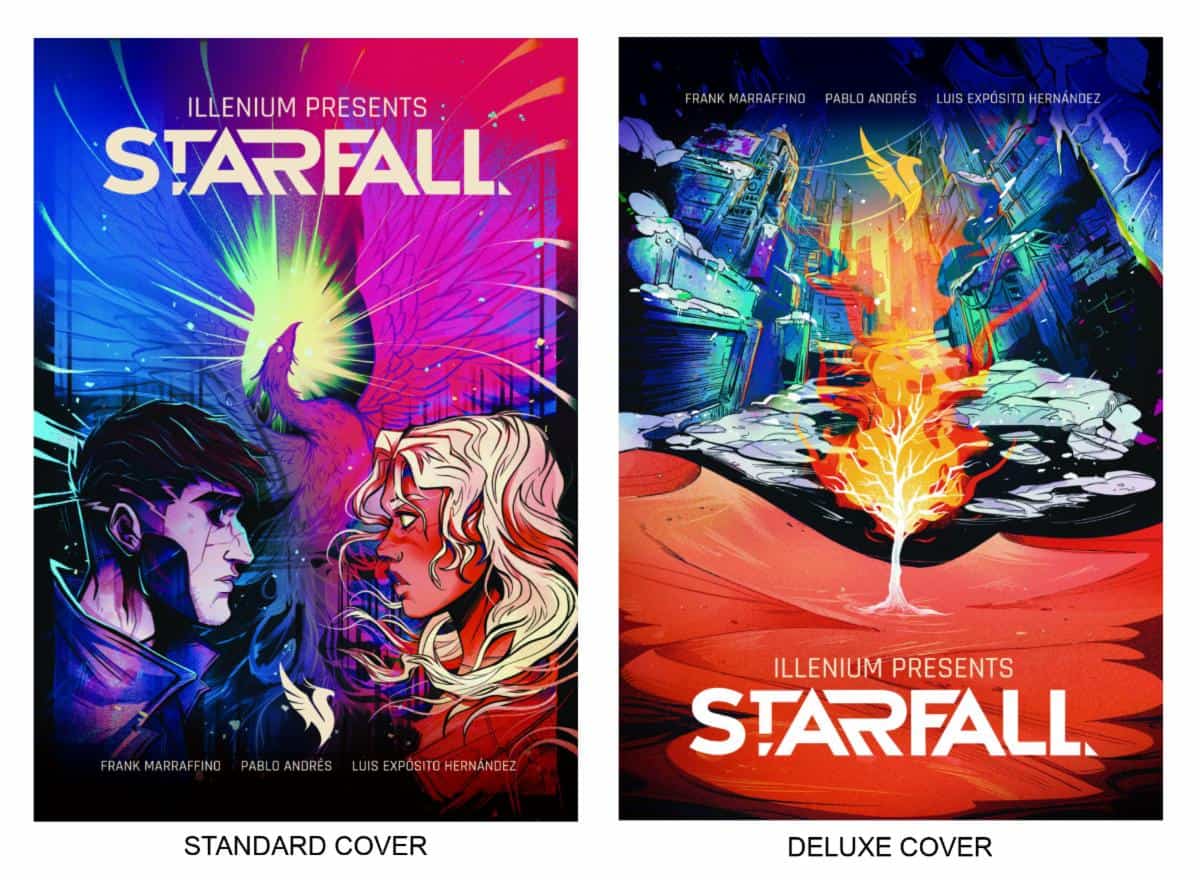 The superstar DJ says, "The chance to bring my origin story to life in graphic novel form has always been a dream of mine. This will be unlike anything anyone has ever seen from me before."
Starfall springs from the creative minds of writer Frank Marraffino and artists Pablo Andrés and Luis Expósito Hernández, with cover art by Emilio Adrias.
Z2 VP Steve Ettinger says, "We're constantly looking for partners where music and comics collide, and ILLENIUM is the perfect collaborator to tell an engrossing story."
Beyond the standard edition, Z2 is offering deluxe and super deluxe versions of Starfall with extras like art prints, a holographic collectors card, and more. This imaginative graphic novel arrives as ILLENIUM continues ascending through EDM's ranks on the strength of emotional, cinematic music.
For existing fans or comic lovers discovering his work, ILLENIUM Presents: Starfall shines a blacklight on the artist's signature style from a totally new angle.
Pre-order now to immerse yourself in this neon-lit sci-fi realm when the book launches November 21st.