Back to the Beach is one of those cult classics that deserved the attention given to other kitschy films. So, why did Back to the Beach go so ignored?
It was hard to care about Frankie and Annette in 1987 much less in 2022
Frankie Avalon and Annette Funicello were never major stars. However, they had a drive-in circuit and TV following that showed there was an audience for them. Now, I can already feel your parents and your barely there knowledge of the 1950s/60s trying to say they were monster stars and the answer is No. In fact, their closest parallel of fame would be under a Zendaya level, but slightly above your garden variety Bella Thorne.
So when Avalon approached Paramount and legendary Friday the 13th producer Frank Mancuso Jr to produce a nostalagia laced trip Back to the Beach, it was odd even for 1987. People will claim what about Back to the Future and the later success of The Wonder Years. Well, that's different. Both of those deal with young men taking on certain adolescence goals and in BTTF's case was buoyed by a major Sci-Fi concept.
Back to the Beach wants you to be super into random bands and good times. I don't know what it is about California that makes you think that the rest of the country cares about your beach culture, but we don't. Thankfully for the rest of this piece, I obsess over Americana. Even when it's directed by an Aussie.
Just how sentimental were people for Beach Party movies?
The Beach Party movies weren't around for that long. I should know as I watched every movie American International ever released. Honestly, it was a stretch of movies that lasted for half of the time of the Fast and Furious franchise. 1963 kicked it off with Beach Party and 1966 ended it with The Ghost in the Invisible Bikini. Come to think of it, Vin Diesel has been kicking it with his family for much longer.
So, why did Paramount go Back to the Beach for Beach Party movies that were technically held by another studio? Well, because Boomer Nostalgia was selling. Nick-at-Nite had just started dominating the TV airwaves, pop culture nostalgia was everywhere and even The Monkees were on tour again. Surely, America had to want Frankie and Annette back.
The answer was a sturdy…not really. Back to the Beach broke even at the box office, but not by much. But that wasn't to rule out all the problems with the production. After all, Frankie Avalon had been shopping the concept around for years and many screenwriters had taken a stab at the script. By the time it ended up at Paramount, the least of their problems was giving it to a first-time feature director.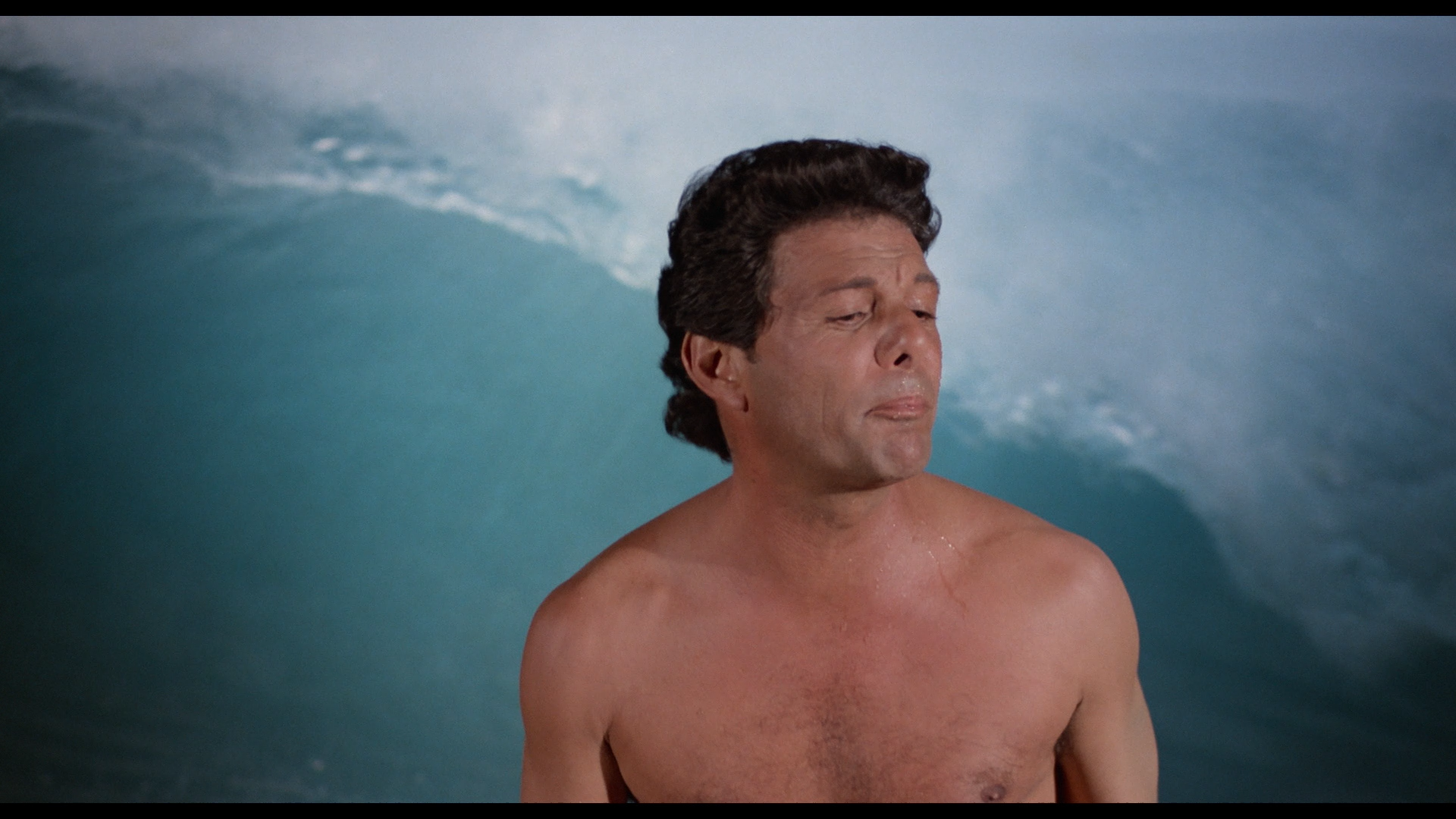 Back to the Beach is a hard sell
What Back to the Beach tries to do is connect the early 60s to the mid to late 80s. Most of this happens with the panache of a syndicated sitcom. The rest leans heavily on hoping the Baby Boomers still have enough in the tank to win a game of Trivial Pursuit. What made things so crazy was that Paramount didn't really promote it upon release.
For a film that was meant to manipulate the zeitgeist, why not promote it more? The answer was it had to open up against The Living Daylights and Bond is hard to knock down. Beyond that, there was no press screenings and very limited attempts to approach the public with it. So, dropping this kitsch filled romp onto an unsuspecting audience must have been bizarre.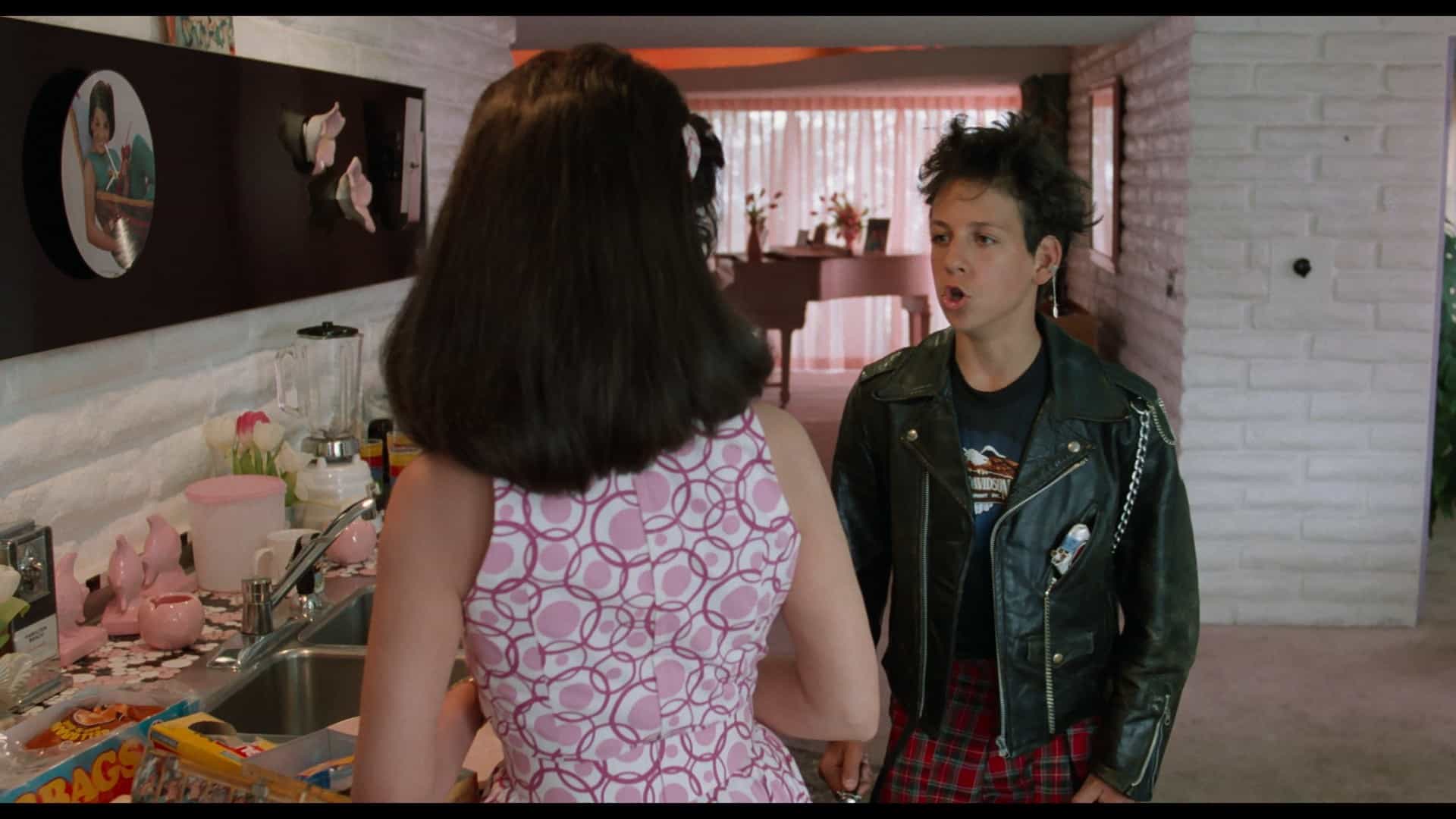 The Ballad of Lyndall Hobbs is now sung on Blu-ray
Back to the Beach is the latest Paramount Presents release for a reason. The talented team behind these releases are going after the movies returning from Criterion and those deep cuts that need a second coat of polish. Lyndall Hobbs should have directed more features after this one, but giving audiences a chance to see her sole feature film in stunning HD is a win.
Plus, you get a wonderful Filmmaker Focus segment with her on the special features. Slap on the amazing A/V Quality for a film of its age and you have quite the release. Whomever mixed the DTS-HD 5.1 master audio track for Jamaican Ska deserves a raise. It's amazing and well worth a purchase.
Back to the Beach is now on Blu-ray