A Life on the Farm, the 2022 documentary directed by Oscar Harding, illuminates a fascinating corner of outsider art through the home movies and photographs of English farmer Charles Carson. Now available on a stellar Blu-ray release packed with insightful special features, this quirky film sheds light on Carson's creative passions and the inspiring persistence of his self-made legacy.
A Life on the Farm: A Modern Tale of Long-Lost Film Reels
In the age of Instagram influencers and YouTube celebrities, it's hard to imagine a time when DIY media-making was truly fringe. But in the pre-internet 1980s and '90s, Charles Carson's compulsive filming and compiling of photo collages on his Somerset farm was an obscure labor of love, known only to his inner circle. After Carson passed away, the trove of materials he had obsessively amassed in his home threatened to be lost to time.
That is, until a chance discovery over two decades later, when A Life on the Farm filmmaker Oscar Harding came across Carson's work and realized he had uncovered a veritable buried treasure. Intrigued by the contents of Carson's peculiar home recordings, Harding took on an archaeology of the recent past, tracking down the story behind the footage and its enigmatic creator.
A Life on the Farm chronicles that journey of rediscovery, using Carson's art to reveal an iconoclastic man who followed the beat of his own drum. As Harding delves into the weathered boxes of film canisters and deteriorating photographs, Carson comes to life through his prolific output, presenting an intimate portrait of a charmingly oddball mind.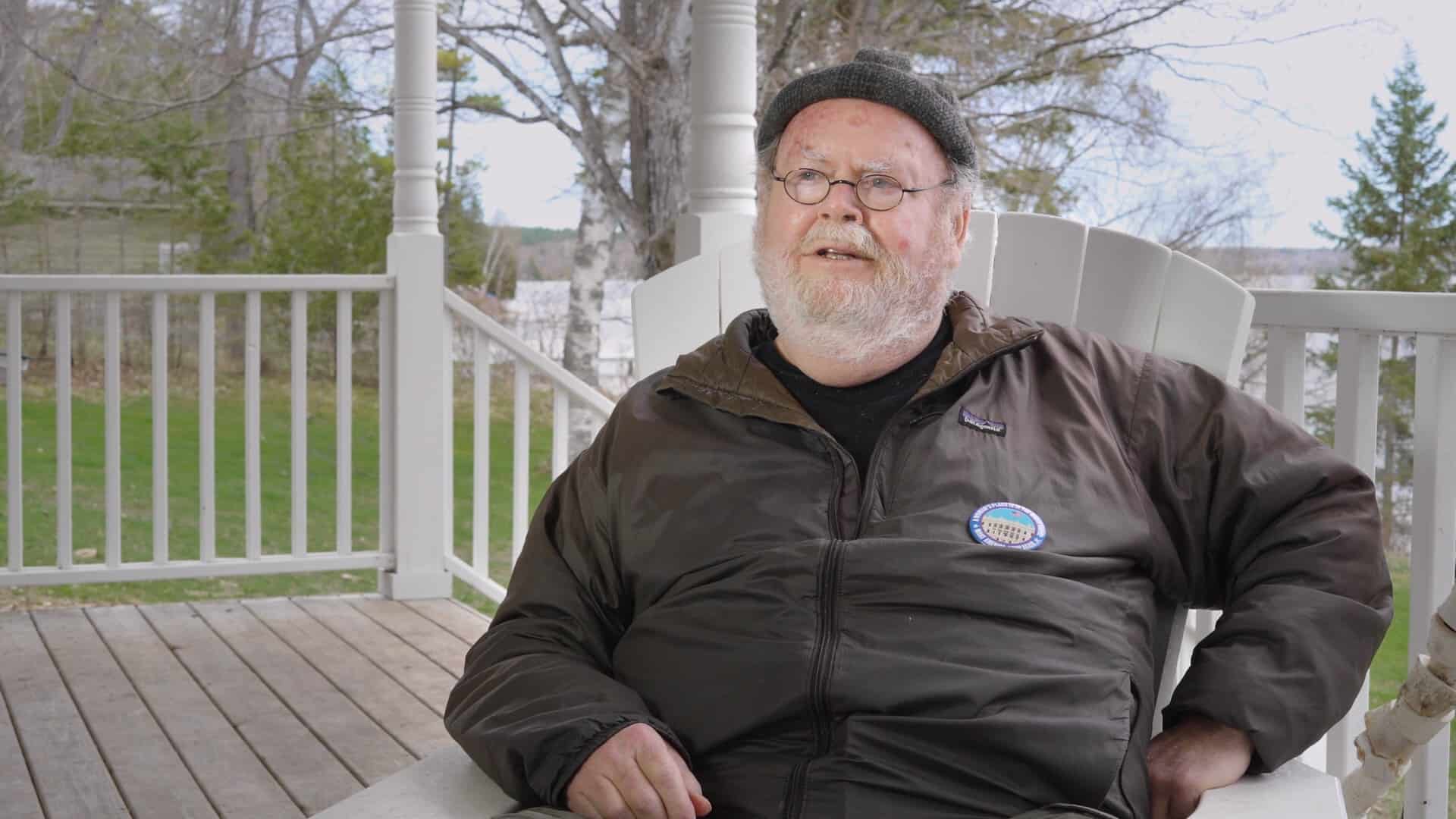 Immersing the Audience in Carson's Off-Kilter Lens
Harding constructs the documentary to slowly reveal the depths of Carson's oeuvre, drawing viewers into his idiosyncratic perspective. We begin with fragmentary glimpses of Carson's home movies, the grainy VHS footage washed in nostalgia. Shots of bucolic farm landscapes and livestock are juxtaposed with Carson's family and friends engaging in everything from mundane chores to fire-eating performances, all set to synth-pop accompaniment.
The imagery borders on the surreal, evincing how Carson perceived the world through his own off-kilter lens. As Harding interviews those who knew Carson, more context fills in the gaps, portraying a man fixated on documenting the sights and sounds around him with a DIY exuberance. The documentary patiently accumulates these pieces, submerging us into how Carson saw his rural surroundings–at once ordinary and inexhaustibly captivating.
Harding complements the reheated video footage with Carson's photography, which took everyday items like wheeled tires and recombined them into striking compositions. In one image, a circle of circling seagulls makes the commonplace seem metaphysical. As A Life on the Farm analyzes Carson's techniques, it becomes clear how his artistry elevated everyday farm existence into something transcendent.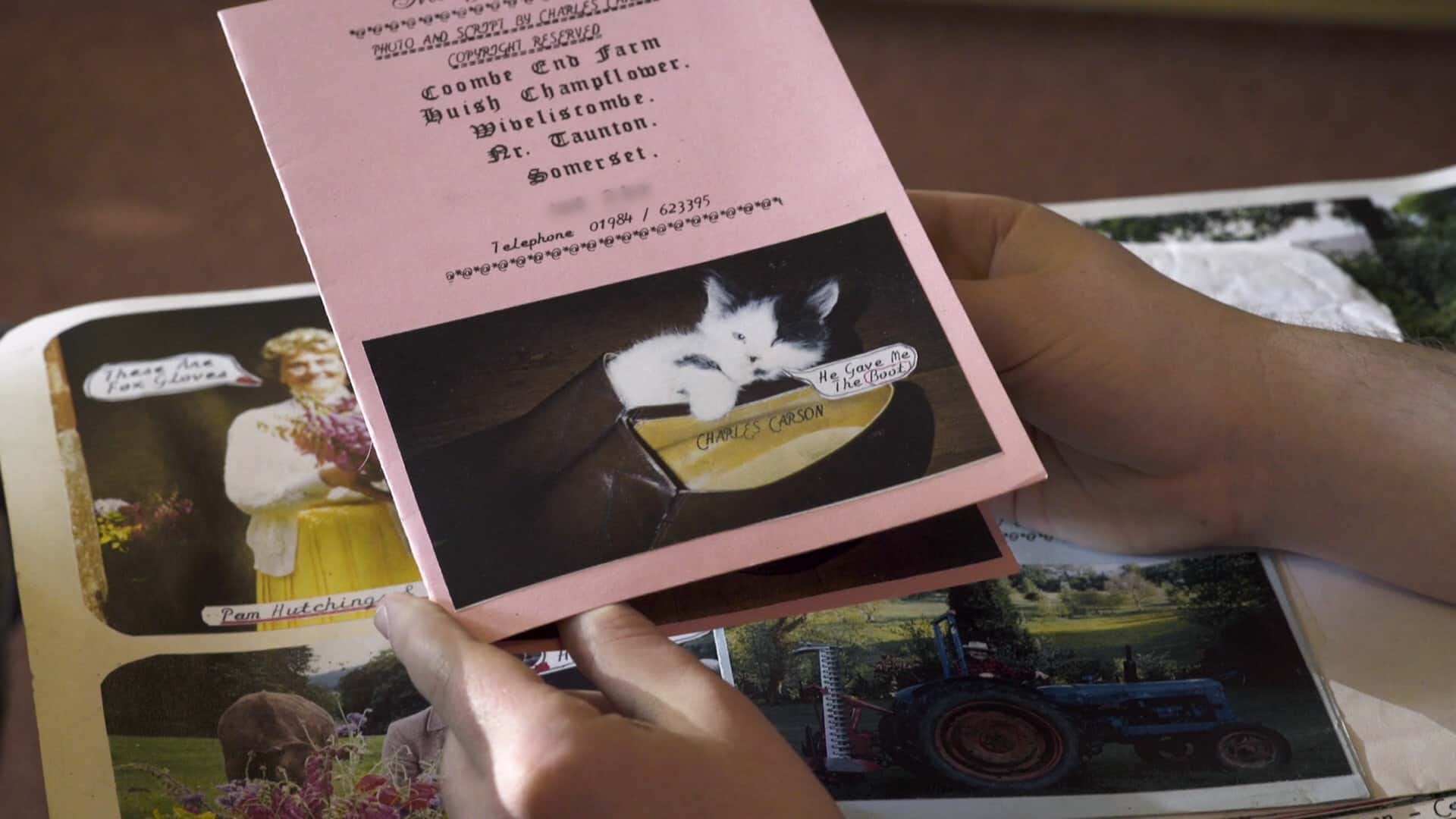 The Tragic Undertones of an Enigmatic Figure
Carson's tireless chronicling of life's mundane and sublime moments points to a man struggling to find meaning through his art. And A Life on the Farm gradually peels back the underlying pathos beneath Carson's prolific output.
Through interviews with those close to him, a picture emerges of a charming but closed-off figure, one who often preferred the company of animals over humans. We learn of Carson's difficulty communicating and a streak of darkness that would manifest in angry outbursts. His obsessive artwork and filmmaking appear to have been as much an escape and outlet as a genuine passion.
Carson's later years paint a tragic picture, as he descended into alcoholism and his farm slid into squalor prior to his death in 2001. But the rediscovery of Carson's art adds a final redemptive chapter to his story, proving that his unique vision managed to outlive his troubled life.
Harding lets these poignant revelations emerge naturally, never excessively commenting on the deeper meaning behind Carson's body of work. The audience is left to make connections between Carson's possible inner turmoil and the art it inspired. By resisting tidy summaries, A Life on the Farm invites a more thoughtful engagement with the mysteries of Carson's psyche.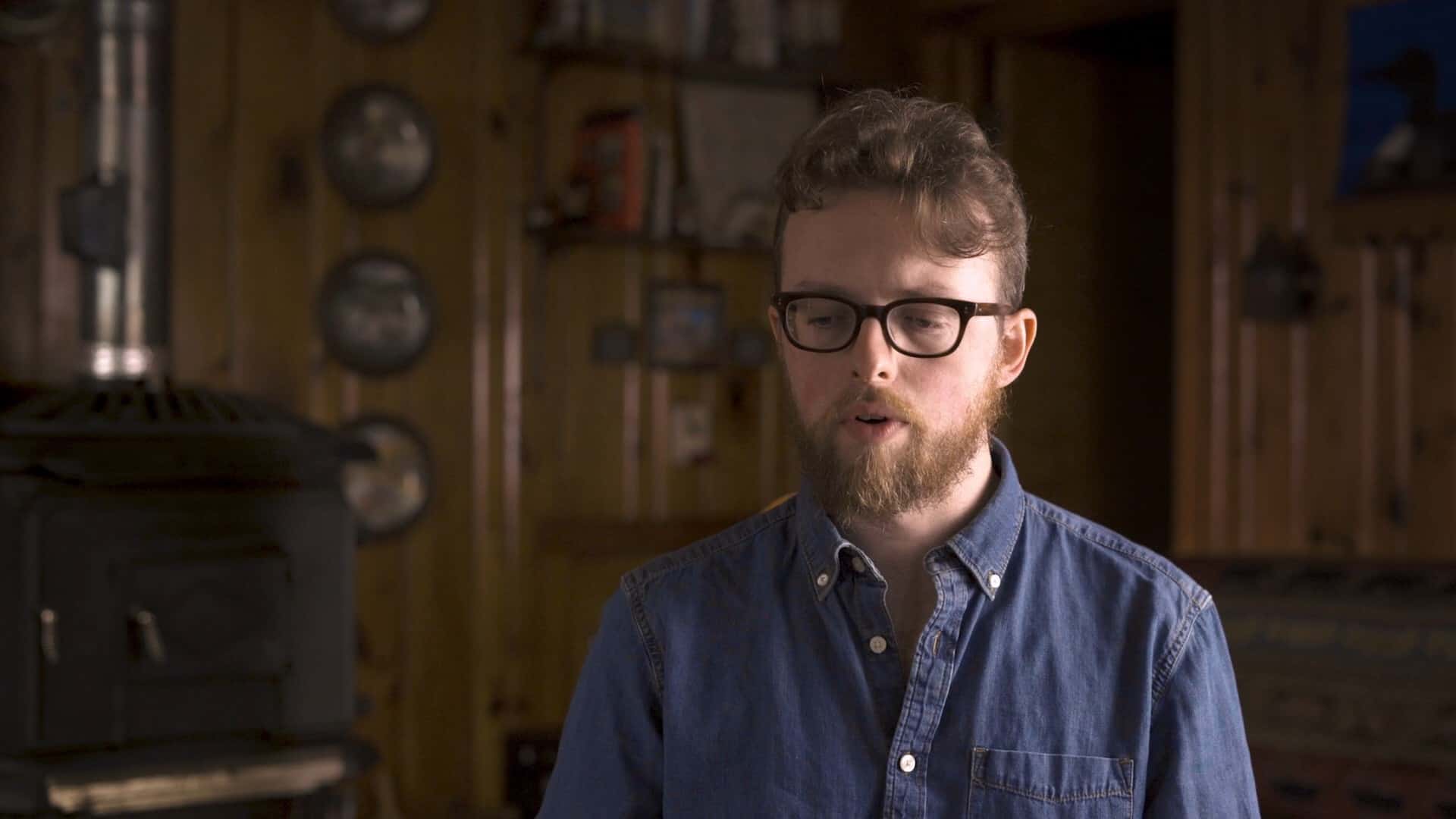 Captivating Characters Enhance the Farm's Portrait
Helping to keep A Life on the Farm from becoming too esoteric, Harding balances scenes of Carson's artwork with interviews from an array of colorful figures connected to his legacy. Each subject offers different facets that flesh out the compelling core subject.
Fellow documentarian and collector Joe Pickett provides context on outsider artists and the quirks of collecting obscure media. Musician Dimitri Simakis gives a window into Carson's musical passion and his pre-internet distribution of mixtapes. And actress Koo Stark offers a look at Carson's brief moment in the spotlight when tabloids became obsessed with her friendship with him.
Most touching are recollections from Carson's surviving family, including warm stories from his ex-wife that reveal previously unseen sides of his personality. Her insights add an invaluable humanizing perspective. Even when recalling troubling episodes, the way she refers to Carson by his nickname "Chubby" conjures the man she knew beyond his demons.
By gathering these diverse voices, Harding ensures the documentary never becomes dry or academic. The fluctuating emotions and tones keep Carson consistently captivating, even as the film meditates on weighty themes of mental health and the travails of under-recognized artists. The characters honor Carson's sprawling artistic gifts by matching them with an equally wide-ranging look at all facets of his complicated life.
Capturing Outsider Art with Cinematic Beauty
A Life on the Farm succeeds so well thanks to Harding's careful eye for composition, finding the cinematic within Carson's media. The director has a brilliant instinct for which visual fragments to highlight from Carson's reels of footage, unearthing striking moments like a nighttime shot of chickens scattering in slow motion that feels haunting and surreal.
Harding utilizes inventive editing to draw connections between sequences, like cutting between Carson's eerie photographs of masks and a home movie of children in ghastly Halloween costumes. These juxtapositions make Carson's oeuvre echo in fascinating ways while appearing totally raw and unfiltered.
Harding also has a great talent for capturing talking heads—whether farmers, collectors, or Carson's own family—within environments that feel meaningful, such as filtering interview audio over vivid shots of rural fields. It grounds their stories in a tangible sense of place that Channels Carson's geography-spanning artwork.
Thanks to this meticulousness, Harding elevates outsider art into true cinema. Carson was a master of his chosen mediums—the fact that Harding translates his work so seamlessly to the screen shows an equal level of mastery. The film's beauty is the greatest testament to the lasting power of Carson's uncompromising creative perspective.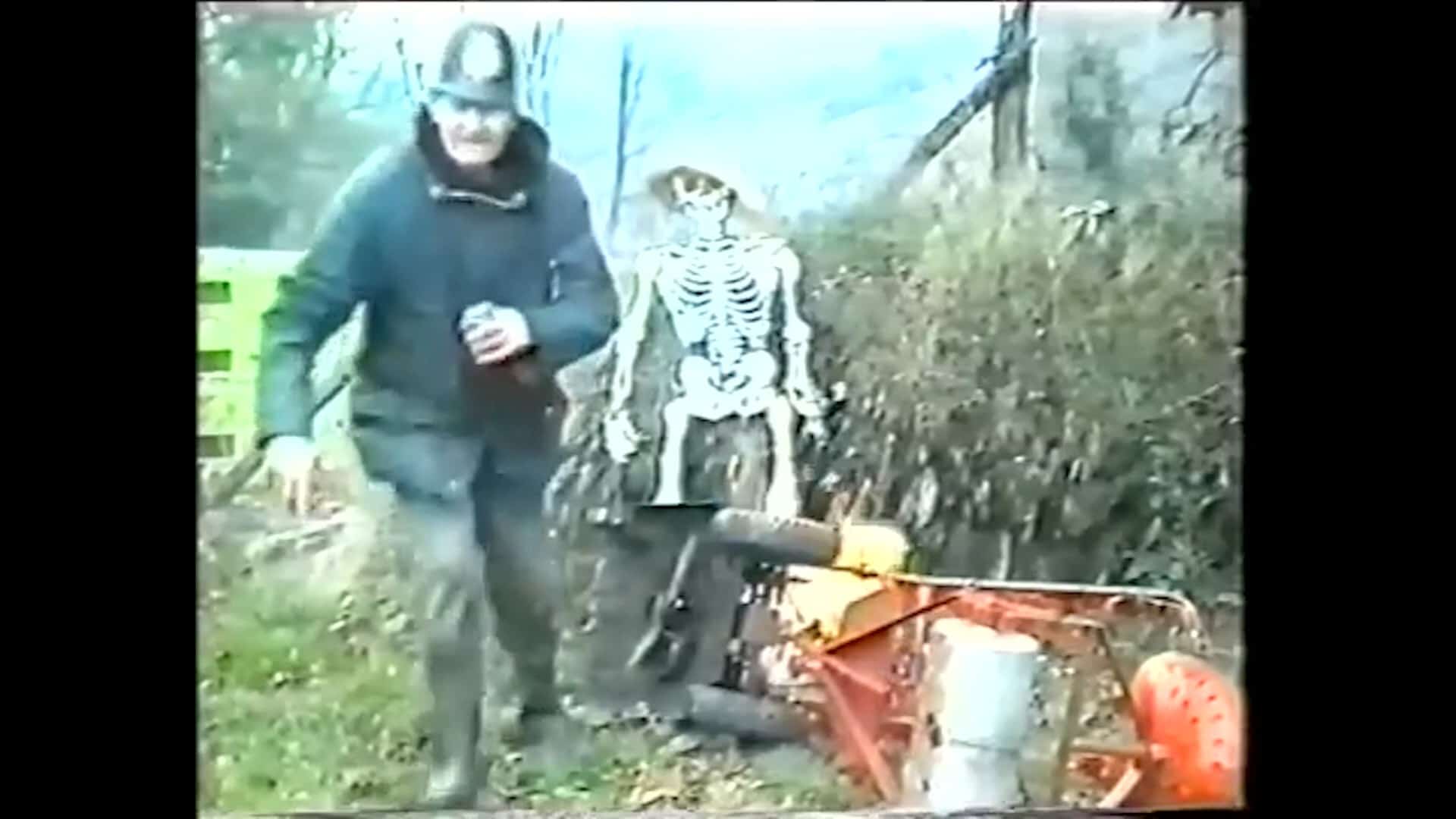 A Life on the Farm Blu-ray Special Features Provide Crucial Context
While the film alone makes for a riveting portrait, the A Life on the Farm Blu-ray from Drafthouse Films takes the experience to another level with its robust slate of special features. The bounty of supplements transform the release into the definitive chronicle of Carson's eccentric oeuvre.
The highlight is over an hour of additional Carson footage that didn't make it into A Life on the Farm. Getting to see more snippets of his VHS footage and photography adds even more layers to his body of work. It also shows how carefully Harding curated what went into the film—the unused material fascinating but not always as focused.
Seeing the full scale of what Carson produced re-emphasizes the obsessive zeal behind his archiving efforts. The amount he filmed goes far beyond any normal home movies, pointing to a man desperately chasing purpose through his camera lens.
The other major extras come in two half-hour featurettes providing deeper background on Carson's life. One details the process of actually discovering the lost archives, from finding mentions online to tracking down their physical location. The other offers more remembrances from those who knew Carson like his ex-wife, filling in gaps like his pre-farming days.
Together these supplements deliver crucial insights that lovers of the film will crave for getting to the core of who Carson really was. For obsessive fans, the features will satiate any lingering questions by delving into every available facet of his eccentric world.
The Picture and Sound Lend Stunning Clarity to A Life on the Farm
All of these mesmerizing extras shine due in large part to Drafthouse Films' pristine Blu-ray presentation. The HD image lends Carson's weathered home movies a sharpness beyond their years, drawing out hidden details from the decades-old 4:3 footage.
The photography similarly dazzles with heightened textures and bold colors throughout. Drafthouse took great care transferring Carson's analog output to digital with stunning fidelity.
The stereo track also impresses by balancing crisp interview audio with immersive ambient noises like farm machinery that make Carson's property feel tangibly alive. I'd recommend checking out A Life on the Farm.
A Life on the Farm is now available! Purchase a copy at MovieZyng!