Alright, folks, hold onto your seats because I have some exciting news for you. If you're looking for a hilarious and heartfelt comedy, then you better grab your popcorn because "80 FOR BRADY" is now available on Premium Video-On-Demand and Digital. And if that's not enough to get you pumped, then get this – the movie will be released on Blu-ray™ and DVD in time for Mother's Day on May 2nd!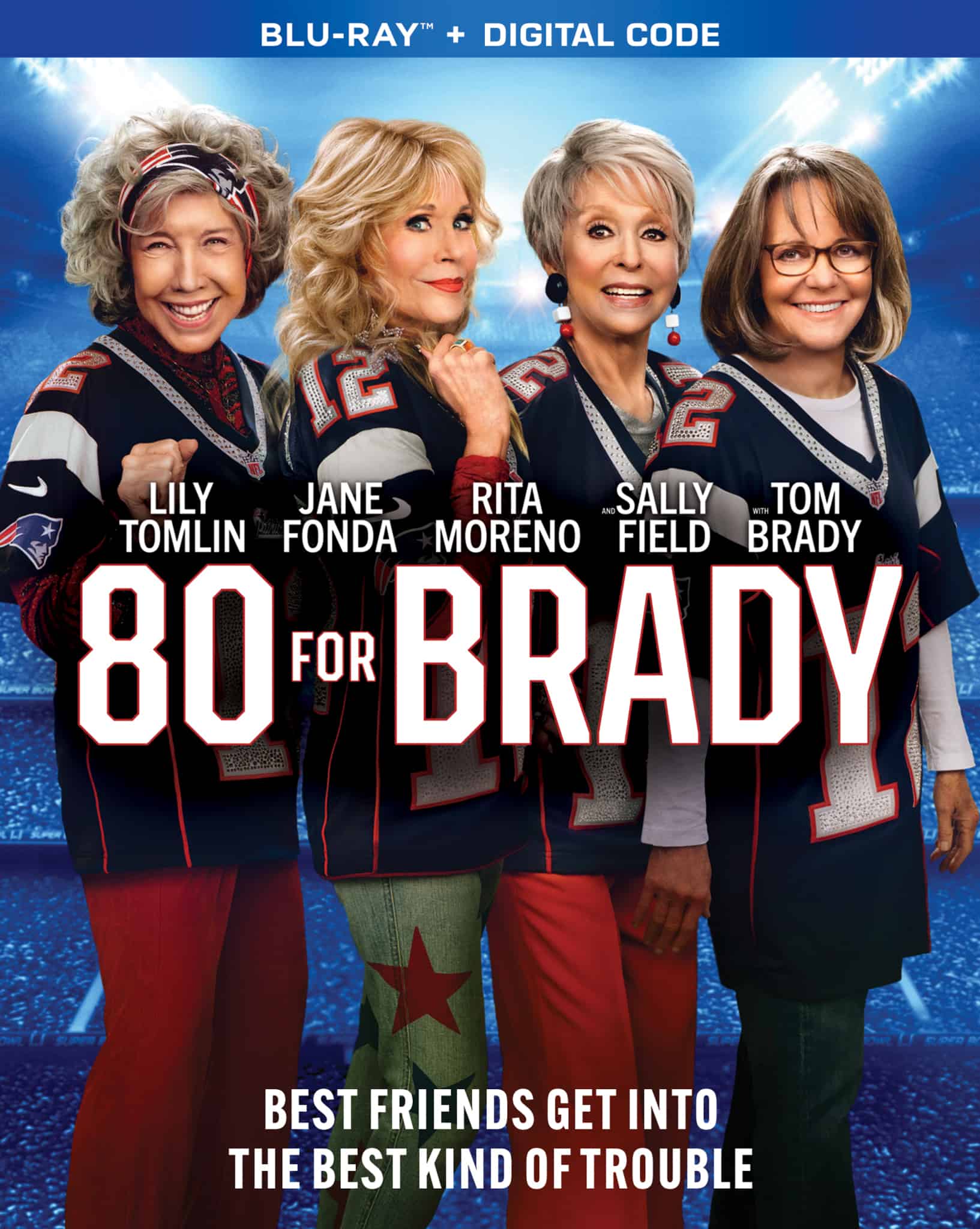 This movie is inspired by a true story of friendship and adventure, and let me tell you, it's one you won't want to miss. The film stars Academy Award® nominee Lily Tomlin, and Oscar® winners Jane Fonda, Rita Moreno, and Sally Field*. These four legendary leading ladies play lifelong friends who set out on a wild journey to witness one of the greatest comebacks in sports history at Super Bowl LI and see their hero, Tom Brady, in action.
And guess what? Fans who buy the film on Digital will have access to over 45 minutes of bonus content, including behind-the-scenes interviews and deleted scenes featuring the incredible cast and, of course, the great Tom Brady himself. Here's a breakdown of all the bonus content:
"The Game Plan: Making 80 For Brady" – Get a sneak peek at the making of the film as the cast dishes on their characters and much more.
"The GOATs: Jane, Lily, Rita & Sally" – Experience a heartwarming ode to aging, the power of female friendship, and how wisdom surpasses youth.
"The Visiting Team: Meet the Supporting Cast" – Get ready for a star-studded supporting cast! Join Sara Gilbert, Billy Porter, Jimmy O. Yang, Harry Hamlin, Guy Fieri, and Patton Oswalt for behind-the-scenes interviews.
"The Largest Comeback in Super Bowl History" – Tom Brady and his teammates relive their epic comeback. Hear their stories in this thrilling featurette!
Extended & Deleted Scenes
"80 For Brady: Play-By-Play" – Join the cast for a hilarious roundtable play-by-play with host Billy Porter.
"Gonna Be You" Music Video – Dance along to this video featuring Dolly Parton, Belinda Carlisle, Cyndi Lauper, Gloria Estefan, and Debbie Harry for the song written by Diane Warren.
And for all you movie buffs out there, "80 FOR BRADY" and "BOOK CLUB" will also be available in a 2-Movie Collection on Digital for a special price starting March 7th.
So what are you waiting for? Grab your besties, get your hands on "80 FOR BRADY," and prepare for a night of laughter, tears, and an unforgettable adventure with four amazing ladies. Trust us, it's never too late to live life to the fullest.