The Father is the most passively complex film of the past year. Playing carefully with the nature of location and memory, director Zeller takes us into the wilds of dementia. Seeing how so much of the creative talent came from the stage, it's easy to see how this could play on limited sets. It's just that filmmaking allows a certain kind of editing magic to enhance the terror that Hopkins is experiencing.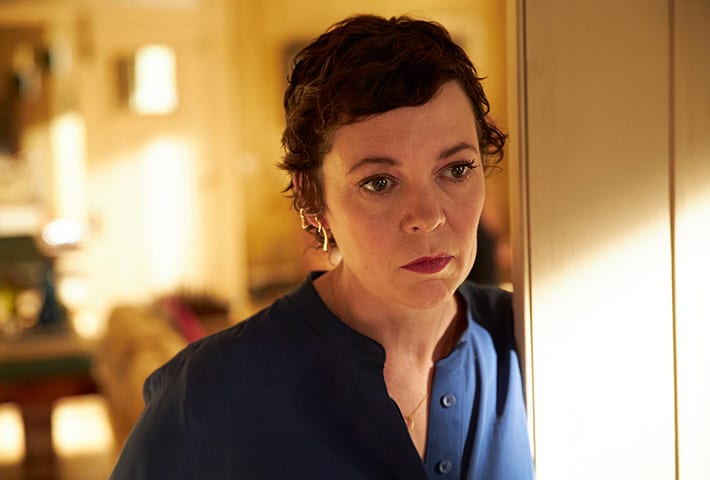 Olivia Colman does her best in a role that could go super weepy fast. It's hard being the child left behind to watch your last parent collapse into mental oblivion. The Father is not just about watching an old man collapse, it's about watching a family watch their patriarch collapse. In a year defined by watching traditional structures collapse, we're left to wallow in our fictions about the defeat of powerful structures.
The Father works on many levels, but it excels in showing collapsible discomfort up close. It's not enough to see someone struggle with Alzheimer's and other issues. What scares people and results in so much discomfort is the recoil of seeing everything end. Watching Hopkins remember great tragedies and shifting life events as sudden surprises hurts. Because it's meant to hurt as you watch the helpless spiral against their decaying mind.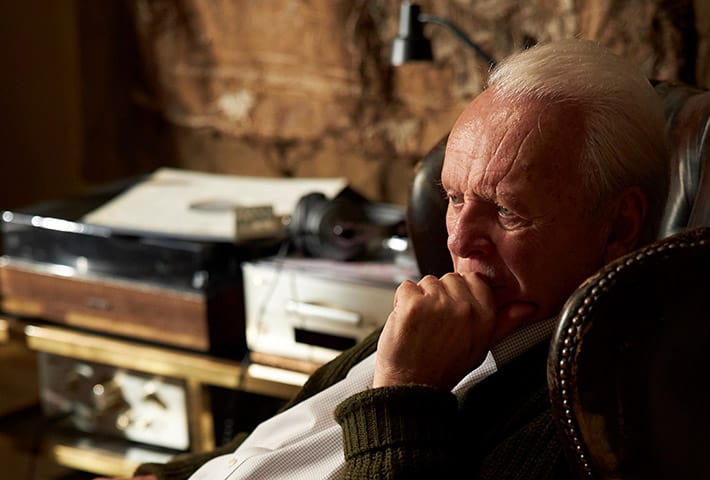 Anthony Hopkins is one of the greatest living actors and The Father reminds us all of his mortality. He's in his early 80s and the once and future Hannibal isn't going to be around forever. Enjoy him as Odin and all other roles he touches now. Celebrate the man who moved out of British dramatic favorites into world popcorn cinema. We're rapidly approaching a changing age where our acting Titans have a foot out the door.
There is something to a movie that doesn't try to turn the afflicted into Saints. The Father makes you experience the terror of losing your reality. Faces shift, names overlap and you're never quite sure of where you are living. But, Colman and others are glad to have Hopkins in their lives. The Father is equally about celebrating people as they are, even in the face of illness.
If Anthony Hopkins wins Best Actor this year, I won't be surprised. The Father is the kind of movie that lives and dies by the strength of one performance. While a lot of people would like to see Chadwick Boseman get the final achievement of his career, Oscar history is full of disappointments.
Mental illness has always got its moment on film, but what about mental collapse? Our shared film history has shown us crazy people pretending to be Napoleon and not much else. What about those of that age into a point of living misery? Why is it that American cinema has such a hard time depicting aging and the maladies that go alongside with it? Especially displaying them in a way that doesn't make every senior look like Aunt May choking on a wheat cake?
For everyone that checks out The Father, I hope that you take the time to understand what it means to be aging on film. Heavy dramatic films are easy to ignore for a wide audience, but don't make that mistake. From the technical level to directing to the writing and acting, The Father is all around masterwork. But, what does that mean for you as a viewer?
It means sharing in the misery and pain that comes with losing all that means the world to you, even when it's at your feet. If you can understand Hopkins' fear, then you can understand the bewildered eyes of the seniors in your community. Great stuff.
The Father is available to rent on VOD. It was nominated for 6 Oscars.