The Croods: A New Age proves that anyone will wait for an animation sequel. Arriving 7 years after the first film, The Croods: A New Age feels like a continuation that no one really asked to watch. The people that liked it as kids are now high schoolers that are too cool for the material. Then, there are adults that casually loved the first movie and now expose their target audience kids to the movie now.
The Croods: A New Age proves computer animation has come a long way. However, The Croods: A New Age just looks brighter than The Croods to me. I'm not sure what to chalk that up to, but it's how my eyes read the material. As I discussed this film with the children watching it with me, they informed that The Croods have actually looked like this since their Netflix series. Wait a minute, Netflix had a Croods cartoon?
The Croods: A New Age is full of surprising moments for me. Things like how it's an animated movie that feels almost like a play at points. By that, I mean the locales are pretty limited for an animated film. Throw onto that, so much of the film feels like a TV series building upon relationships that require an audience investment. While that might mean something to kids watching Netflix instead of distance learning, I was left in the dark.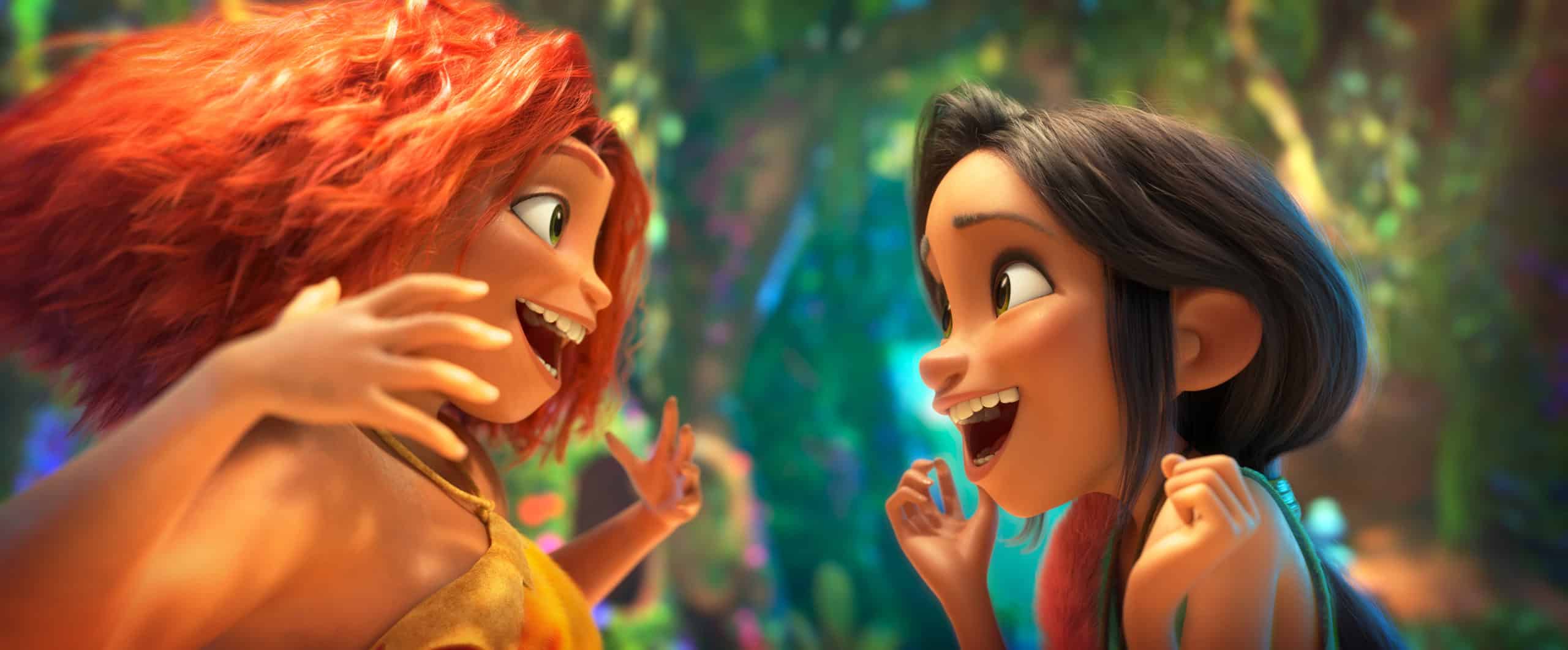 Cave people create a fascinating dynamic in The Croods A New Age. So much of the film is about cave people growing behind stereotypical depictions and involving into humans. Given the short amount of time that the film takes place in, it's hard to buy the Bettermans as a legit threat. Even then, it's a rival neighbor threat. How does that carry a feature film?
While it's not Ice Age, The Croods: A New Age asks different things of its audience. By examining how class systems work and keep feeding into our personal mental garbage is fascinating. Guy isn't wanted by the Bettermans, so much as he is a pawn to get a better life. In a way, he's no different than the bananas that are ruled over so carefully in the Bettermans' garden.
It's nice seeing Kelly Marie Tran making a movie outside of the Star Wars universe. The role might be small, but she actually does more to help the plot than anything I've seen her perform. She does incredibly well playing off series' heavyweights Emma Stone and Ryan Reynolds, but I worry that they might right her out of future installments. But, who knows? These movies feel like sequel factories.
Holiday movies are a strange thing during the COVID-19 pandemic. While not a Thanksgiving movie in terms of content, it's the sole major release we're getting this late November. Originally shelved and then timed for a September 2020 release, The Croods: A New Age will have a limited theatrical window. That's right, it's going to Premium VOD in 30 days. Universal won that staring contest with theater chains.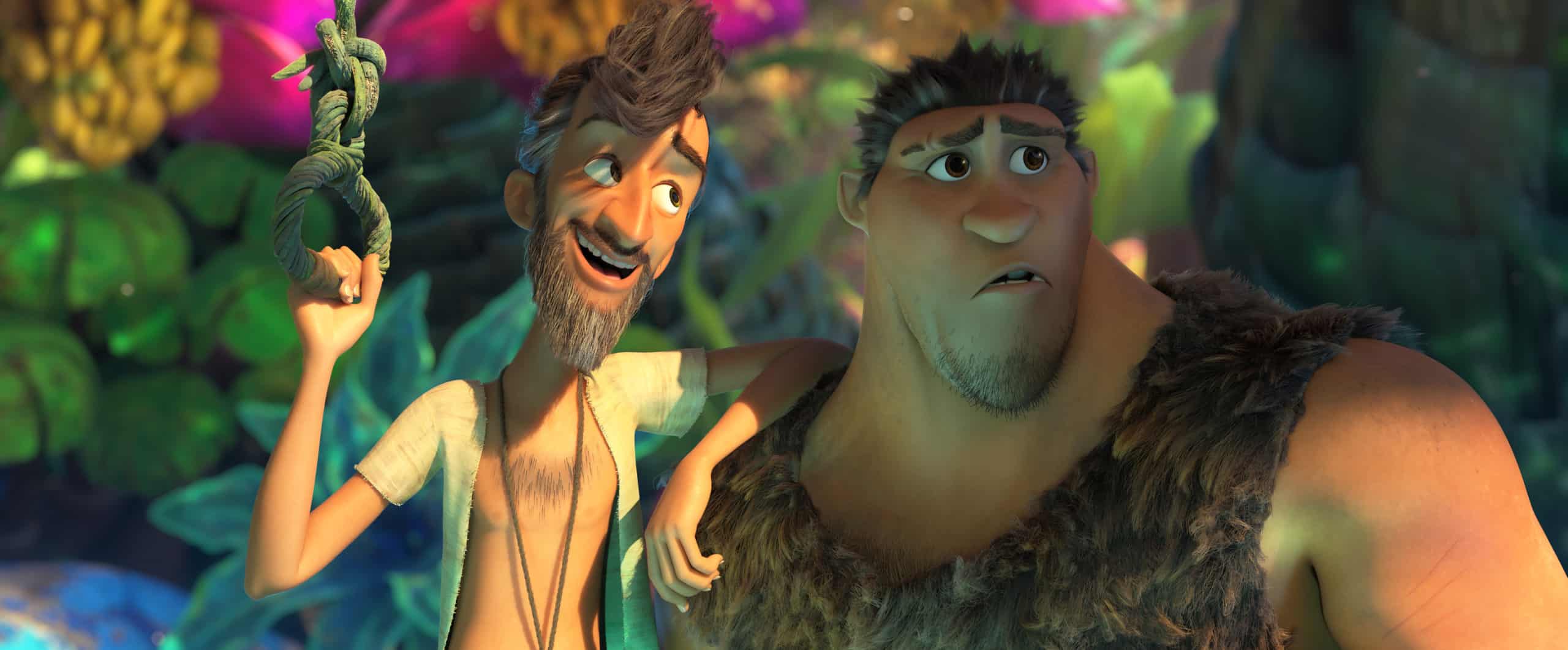 The Croods isn't the kind of film that drives me to watch it. But, I appreciate everything from Nicolas Cage's performance to the effort to create a character study for kids. This is a weird way to end our cinematic year. But, I appreciate the idea of trying to give anything to kids at the theatrical level. So, check out the new Croods adventure…it's better than nothing.
The Croods: A New Age arrives in theaters on November 25th, 2020