Planes, Trains and Automobiles arrives on 4K UHD with some of the long lost deleted scenes included on disc. But, as we transition into new approaches to movies on the site. Why bring up a beloved Holiday favorite? Hell, when did Planes, Trains and Automobiles become a beloved favorite? I'm old enough to remember when it was a slight trifle that opened up and was gone by Christmas that year.
Everytime you go away, Paramount re-releases a John Hughes movie.
I've got to give it up for Imprint. Basically, Australia gets all of the deep cut Paramount movies and it does well over there….Americans who aren't region free can get the Kino Lorber disc months and years later. So, why does Paramount keep re-releasing the same movies and tossing a random Elvis movie or Burt Reynolds early 80s movie into the mix?
Hell, why does the Imprint War of the Worlds 4K UHD look so much insanely better than the Paramount release? Wouldn't both parties be working from the same Paramount library prints? I use this as a preface for some of the screenshots you are seeing. These are shots taken straight from the disc. Nothing has been done to enhance or de-enhance them.
Ever since I started doing this in the early 00s, I always said I would put more emphasis on the movie than the A/V Quality. But, when a 4K UHD looks like this in 2022…I'm stunned. For a movie that is on constant replay, gets sporadic revival house showings and is generally known by a certain segment of the populace, how did you think you were going to sneak something so DNR'd to the film loving people?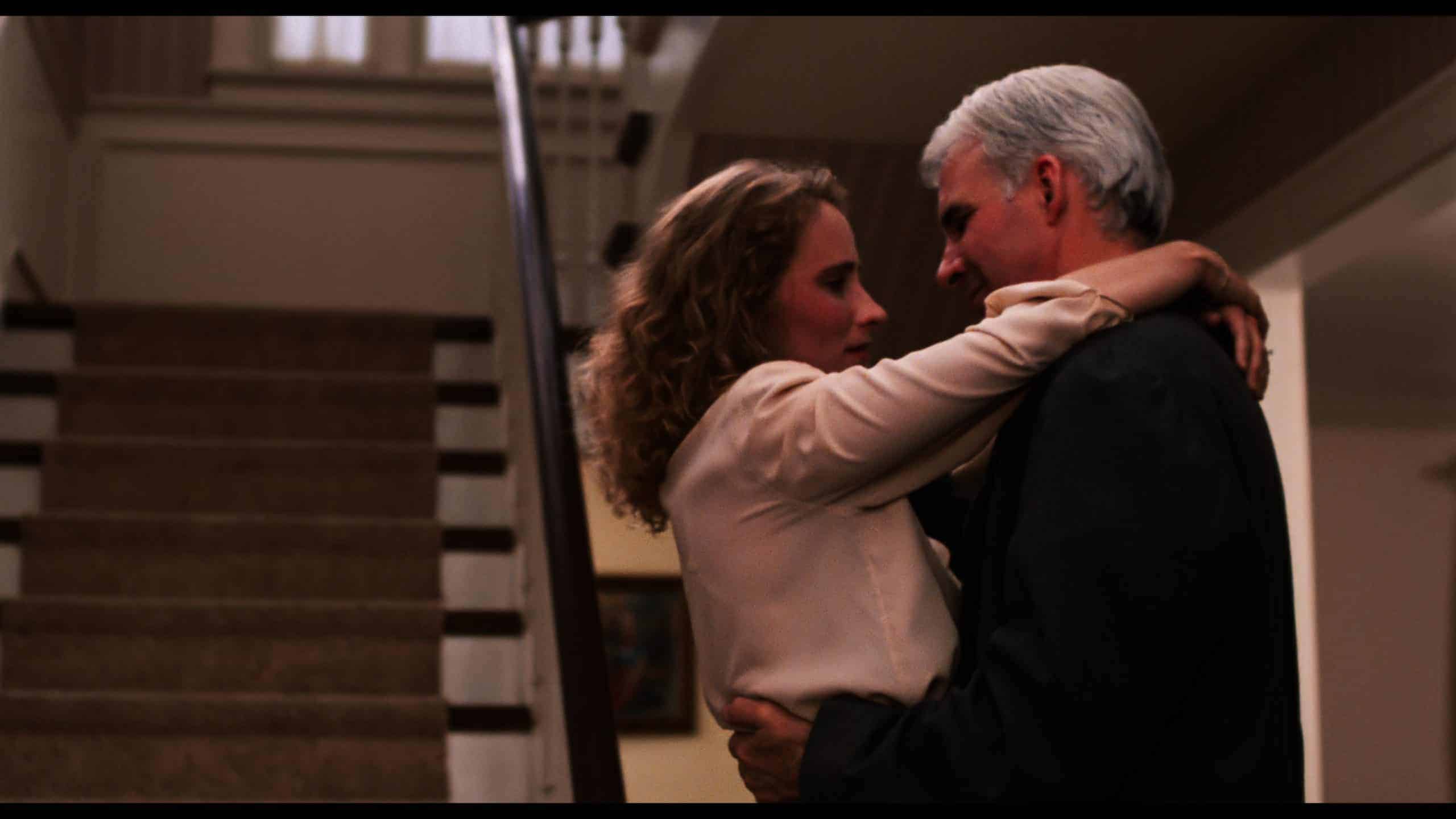 Holiday movies are a hard sell for a reason.
Every single Holiday movie you know, love or hate will end up becoming background noise. So, if you put on this 4K UHD hoping to hear someone comment on the colors and tones seeming off, you're not going to hear that many complains. Why? Well, it's because much like the never-ending industry of Christmas music, certain parts of the populace just want anything to make them feel as part of the season.
Planes, Trains and Automobiles rarely gets pulled into this mix, but it airs enough on TV that the average person has been trained to ignore it. How is that different than how media literacy has been bred out of the general populace? Well, it's because we've learned as a people how to process seasonal availability as a commodity rather than an observable experience.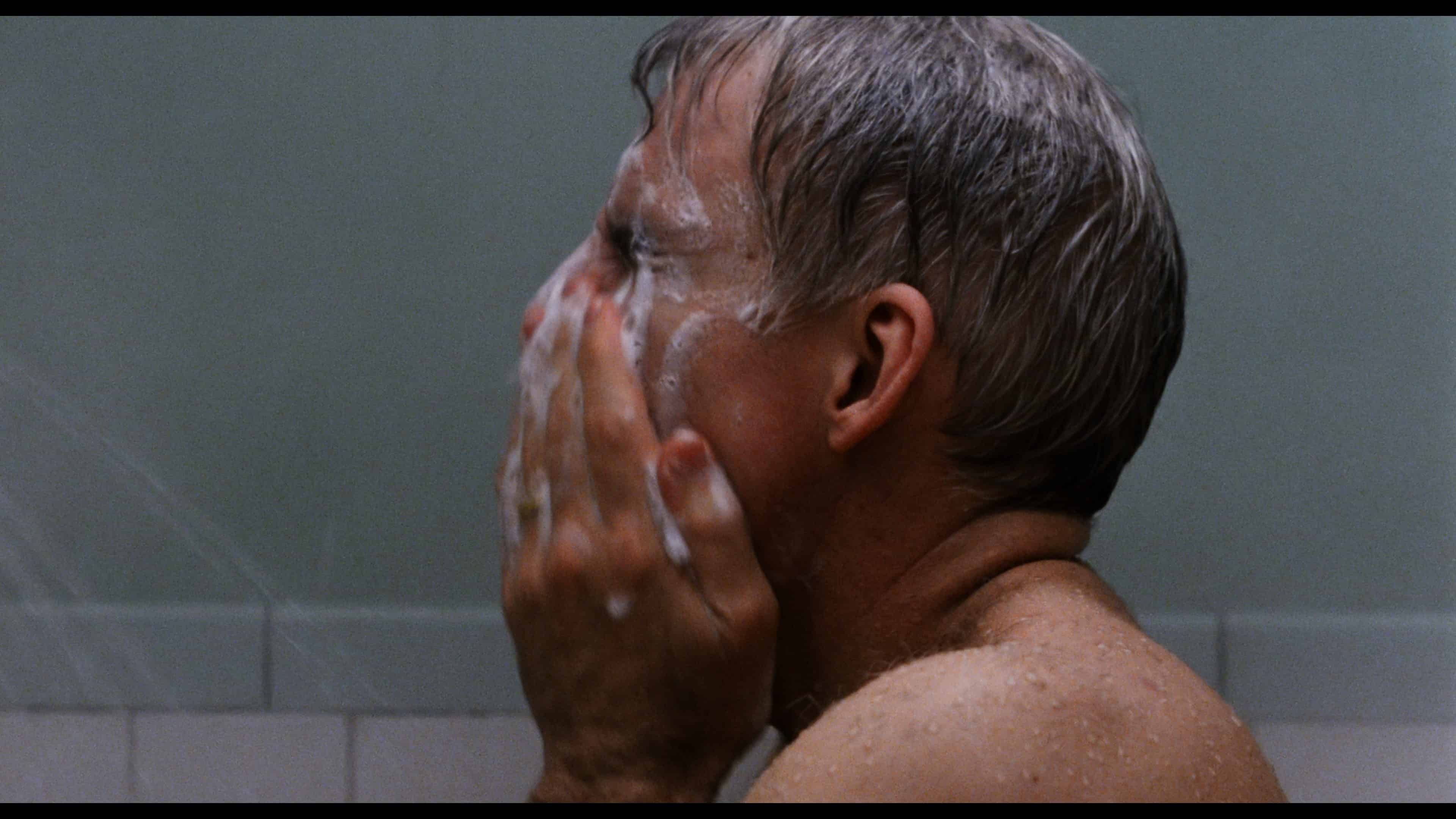 Why I love this 4K UHD disc for Planes, Trains and Automobiles
As someone who has had to make screenshots on various sites for home media review over the years, the title card for this movie has always been a pain to grab. However, as I went through the disc and the provided materials from the PR side…I noticed something on the disc. Everything in non flat light looked rather rough. I laughed, because I knew the fanboys were going to go crazy over it. Then, I moved onto the special features.
If there is a great takeaway out of Planes, Trains and Automobiles coming to 4K UHD, it is the fact that we finally get the deleted scenes. Much has been made about how Paramount took the movie away from Hughes and slice it up because no one wants a damn near 4 hour Thanksgiving comedy. On the included Blu-ray, you finally get to see a lengthy selection of those deleted scenes in the best format available. That's cool since a lot of those Planes, Trains and Automobiles scenes are lost to time.
Planes, Trains and Automobiles is now available on 4K UHD