In the vivid and surreal landscape of indie cinema, films that capture the heart of cultures often hidden from the mainstream's eye hold a special place. One such film is 'Moko Jumbie', the 2017 gem directed by Vashti Anderson. Anderson brings the complex and multifaceted reality of her native Trinidad to life in a richly-textured narrative.
Tell me more about Moko Jumbie
The film defies categorization, weaving an evocative tale of love, heritage, and a yearning for identity. 'Moko Jumbie' tells the story of Asha, a British-Indian teenager who returns to her ancestral home in Trinidad and begins an ill-fated love affair with Roger, a young man from a rival community. The narrative is not just about their doomed love story; it's a tale of identity and cultural exploration, deeply ingrained in the soul of Trinidad.
The film is symbolic, utilizing metaphorical imagery to portray the socio-political issues and cultural diversities of Trinidad. Anderson applies magical realism, incorporating elements of the island's folklore, to imbue the narrative with a distinctive, otherworldly quality. As a consequence, 'Moko Jumbie' transcends conventional storytelling, crafting a visual and thematic language that is uniquely its own. Anderson's direction emphasizes the personal as political.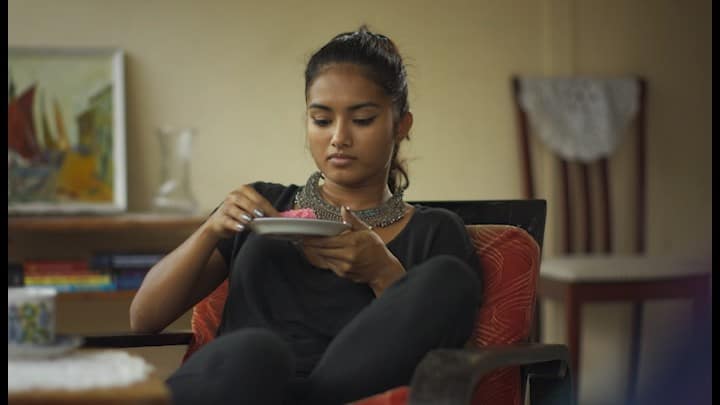 What did Vashti Anderson bring to the film?
Her characters are nuanced, embodying the conflicts and intersections of their multi-faceted identities. The film presents an intimate exploration of the Afro-Indo relations within Trinidad, a topic seldom touched upon in popular media. Anderson's sensitive and intelligent treatment of such complex issues testifies to her strength and vision as a director. The performances are commendable, particularly those of the leads.
Vanna Girod as Asha is enchanting, effectively capturing the emotions of a teenager grappling with her roots and culture. Jeremy Thomas as Roger delivers a measured performance that complements Girod's Asha. The supporting cast also contributes significantly to the film's overall allure.
One of 'Moko Jumbie's' significant contributions to indie cinema is its introduction of Trinidadian culture and socio-political issues to a broader audience. It embodies the essence of indie filmmaking: telling stories that are seldom heard but deserve to be told.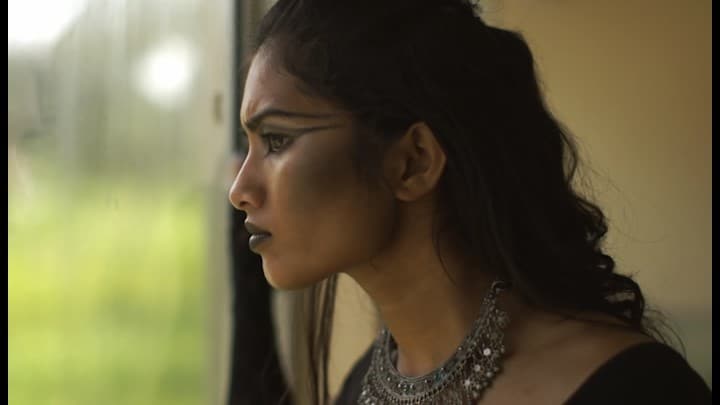 Moko Jumbie is a surprise treat
Anderson's film is a testament to indie cinema's power to illuminate worlds outside mainstream narratives. The film's surrealistic elements, combined with grounded storytelling, gives it a distinct visual style that appeals to international cinema fans. Moreover, it brings Caribbean cinema into the limelight, providing a blueprint for other filmmakers from underrepresented regions to follow. Anderson's bold vision and storytelling prowess sets her apart as a unique voice in indie cinema.
'Moko Jumbie' stands as a vibrant and essential piece of indie cinema. It tells a Trinidadian story that resonates universally, thanks to its engaging narrative, compelling characters, and the socio-political issues it tackles. Through this film, Vashti Anderson affirms herself as an innovative director and storyteller, contributing significantly to the cinematic world's global fabric.
What comes with the DVD?
Moko Jumbie comes to DVD from Indiepix with a handful of special features. You get an audio commentary from the director and cinematographer. The bigger deal is the inclusion of Vashti Anderson's 2005 short film Calypso. It's pretty impressive and makes for quite a fun double feature.
The A/V Quality is fairly typical for DVD. It's kinda amazing how something we thought was so cutting edge 20 years ago now looks so antiquated. But, we've got kids trying to bring back VHS. Who knows when the DVD fetishism will begin?
If you're used to watching the Indiepix Unlimited channel on Prime Video, you'll know what to expect. But, you should go ahead and support physical media. Do it!
Moko Jumbie is now