Massacre at Central High was one of those movie that I wanted to watch for the longest time. Now, that it's getting a proper Blu-ray from Synapse Films, what did I think?
For such a corny movie, it has a filthy Italian version
Did you all know that Italy recut the movie and turned it into a low level porno? It's no different than what happened to Thriller: A Cruel Picture. The main film is still there, but pornographic inserts were slipped in during sequences. What does that have to do with Massacre at Central High? Well, my first viewing had me wondering if the porn inserts improved the movie.
Then, I watched it a second time and things started hitting me. Many will be quick to compare it to Heathers and I feel that's a superficial read. It's a high school getting impacted by student deaths, but there's no underlying wit to the action.
Heathers wanted you to smirk as the mean girls and jocks die. Then, they wanted you to be disgusted by teen suicide being turned into a youth culture movement. Massacre at Central High just wants you to revel in ways teens can have sex and die.
What's on the Massacre at Central High Blu-ray?
Synapse brings Massacre at Central High to Blu-ray with a brand new remaster supervised by the Director. On top of that, you get a killer commentary track. Well, it's more of a series of audio interviews. But, they're all a fun look at a weird period of film history. Plus, you get trailers and random TV spots.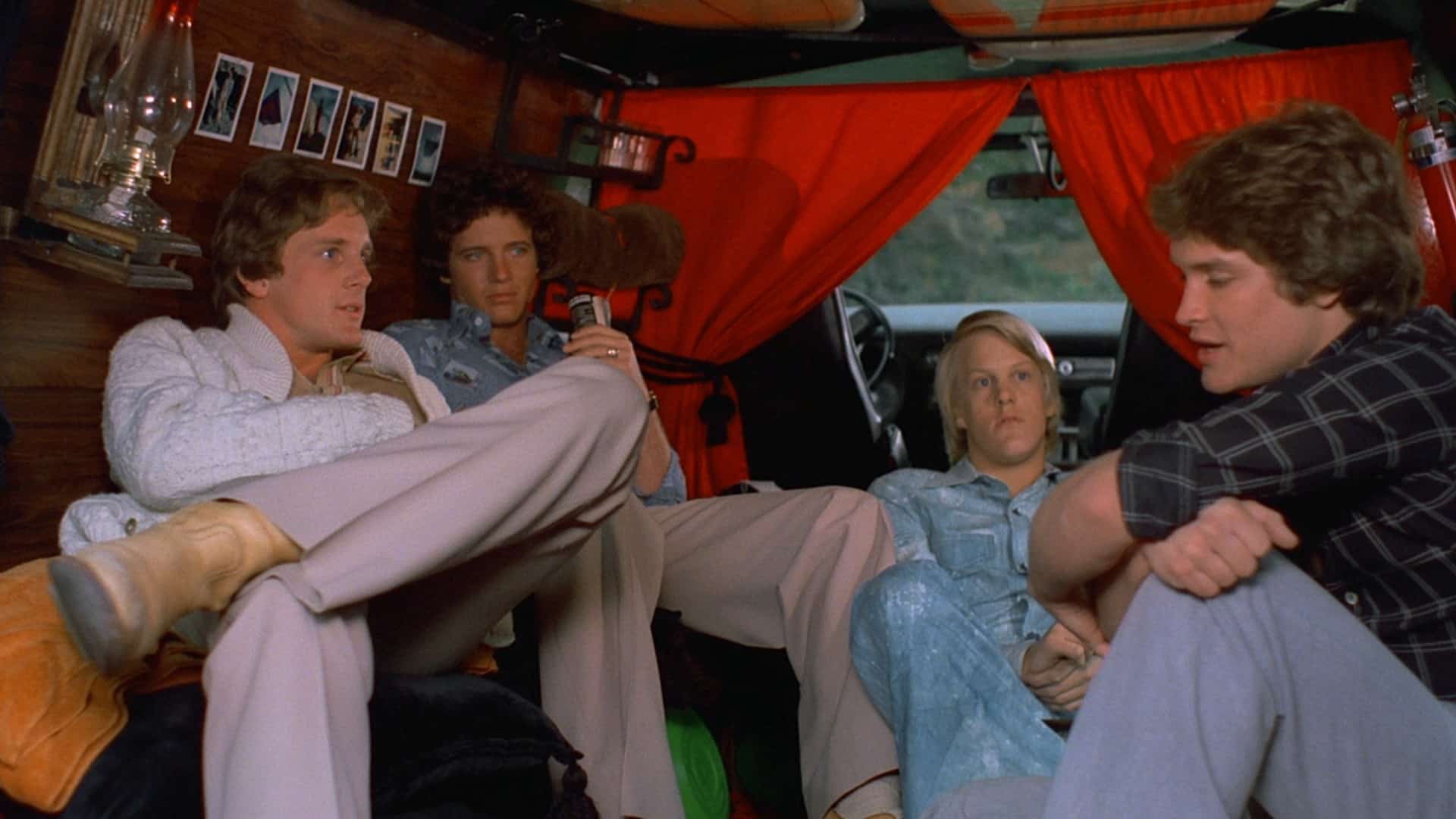 What I dug the most was the Hell in the Hallways documentary about the film's production. The still gallery rounds out the release of one of the more fun releases of 2022.
Massacre at Central High is now available from Synapse Films