Vincente Minnelli proved with 1950's Father of the Bride that he could wring hilarious family drama out of the most benign of events. The hugely successful sequel Father's Little Dividend finds Minnelli expanding his canvas to satirize not just newlywed life, but the dawn of America's baby boom era. Anchored by Spencer Tracy's warm performance, this infectiously funny film introduces themes of generational change that give it resonance decades later. And Warner Archive's dazzling new Blu-ray provides the perfect opportunity to revisit this gem.
Table of Contents
Sequels of the 1950s
After Father of the Bride became one of the biggest hits of 1950, a sequel was inevitable. But lightning rarely strikes twice, and comedy sequels are especially tricky. Could Minnelli recapture the clever wit and easy charm that made the first film so beloved? Father's Little Dividend answers that question with a joyful yes.
All the elements that worked so well the first time around are back. Spencer Tracy headlines again as the long-suffering but big-hearted Stanley Banks, exasperated over the rising costs of his daughter's recent lavish wedding. Joan Bennett returns as his patient, wise wife, while Elizabeth Taylor reprises her breakout role as Kay, the Banks' headstrong daughter.
With the main cast in peak form and Minnelli's deft comedic touch evident as ever, Father's Little Dividend emerges as that rare sequel equal to, if not better than, the original. It became one of the biggest box office smashes of 1951.
Father's Little Dividend is expert Post WWII satire
While the first film poked fun at the extravagance of modern weddings, the sequel shifts focus to satirize America's post-war obsession with pregnancy and parenting. Kay is now expecting a baby, news that turns the Banks household upside down. In Minnelli's hands, the impending birth becomes a mirror reflecting 1950s America's seismic cultural changes and escalating generational divides.
As Stanley struggles to adjust to becoming a grandfather, his bewilderment speaks to older generations' sense of upheaval at the dawn of a new post-war America. Minnelli approaches Stanley's obsolete parenting views with gentle mockery, while making it clear his heart is in the right place.
Through this sweet yet insightful clash of generations, Minnelli crafts a humane comedy that comments on changing times while emphasizing the enduring importance of tolerance and family bonds. Seventy years later, Father's Little Dividend remains touchingly relevant.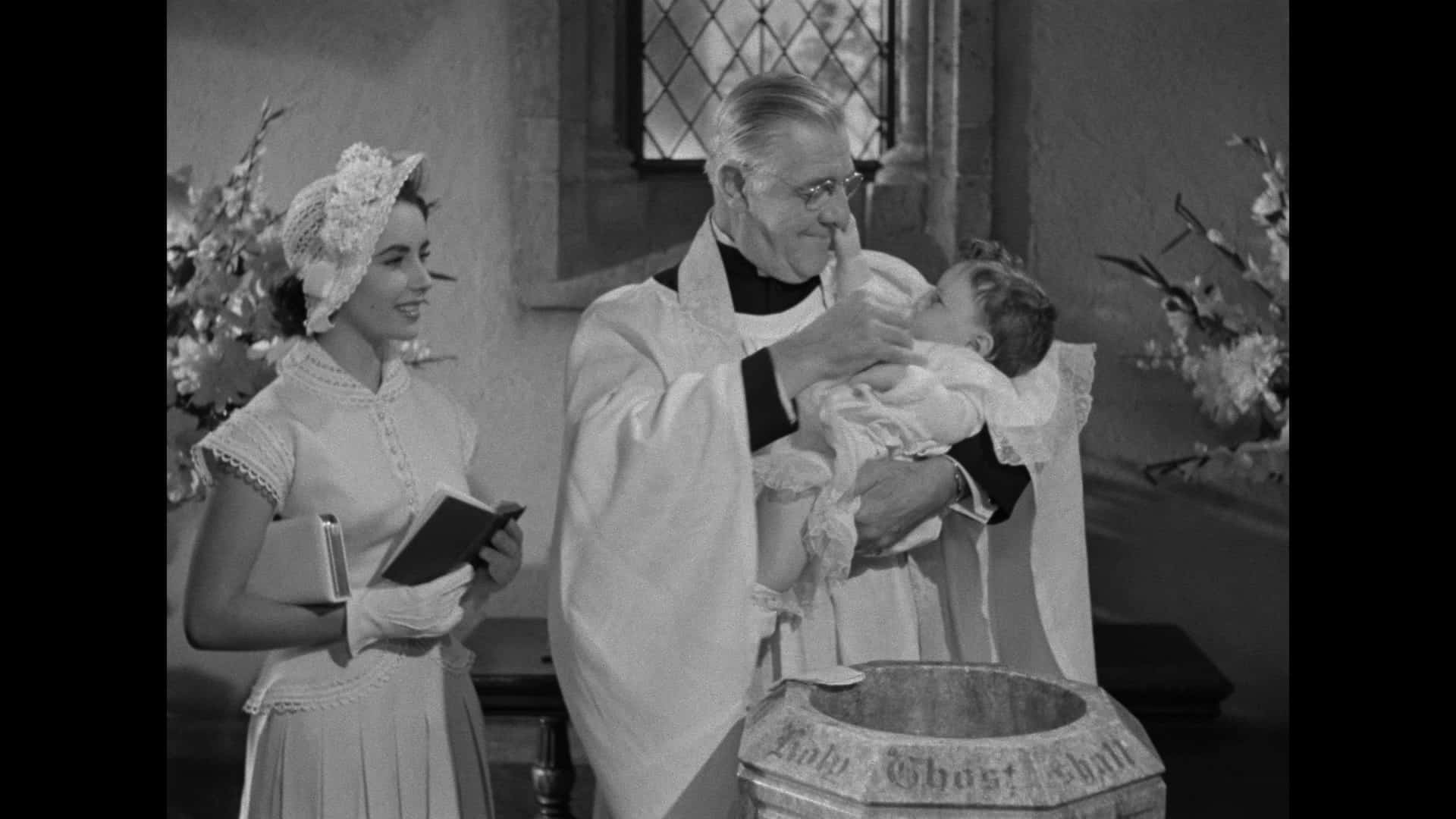 The early 1950s were a weird time.
As both a peek into 1950s American life and a showcase of old Hollywood's formidable talents, Father's Little Dividend is a delight. Minnelli's Golden Age peers make the most of their juicy comedic roles. Spencer Tracy adds heartbreaking nuance to his flustered father act, letting us see the wistful soul beneath Stanley's blustery rants.
Joan Bennett is effortlessly wry as his wife. And Elizabeth Taylor proves she's no one-hit wonder, showing complete command of the screen as she makes Kay's bubbly newlywed glow. The chemistry between the cast is golden.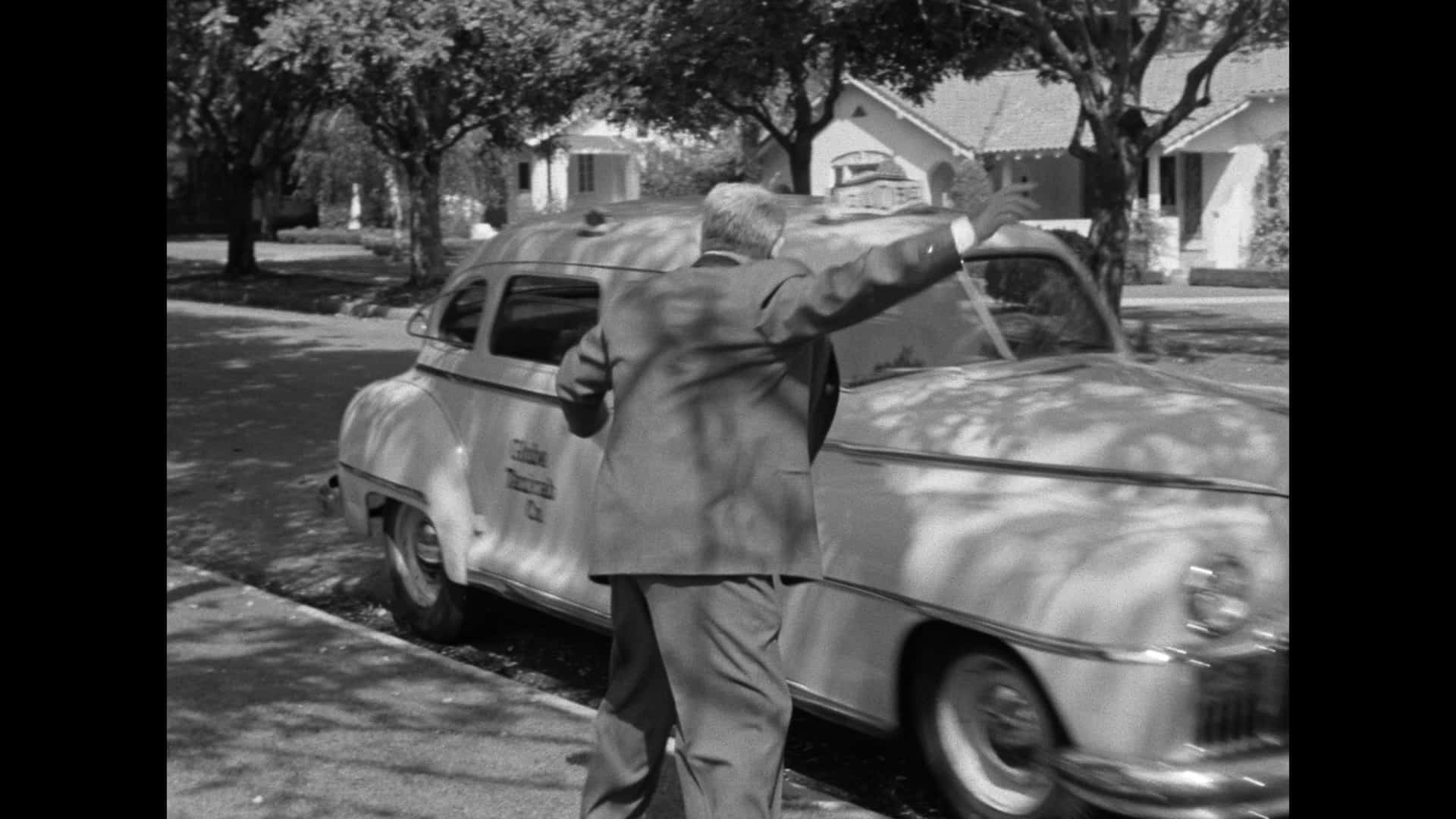 Let's talk about the Warner Archive Blu-ray release.
Warner Archive has given Father's Little Dividend a sparkling Blu-ray release befitting Minnelli's artistic vision. The 4K scan brings eye-popping clarity to Minnelli's vivid suburban landscapes and lavish interior sets. Image detail impresses, with fabrics, decorations and Tracy's craggy expressions all appearing lifelike.
The monaural soundtrack benefits from a strong remastering. Dialogue sounds crisp and full. The jazzy score by Adolph Deutsch springs agreeably from the mix. Overall, this is a demonstration-quality upgrade benefiting a classic comedy too long relegated to DVD bargain bins.
The Blu-ray comes with a collection of Tom & Jerry cartoons, the trailer and a Peter Smith Speciality as the special features. Rather fun for a 1950s release, but the appeal might be lost on younger viewers.
Father's Little Dividend is now available from the Warner Archive Collection. Purchase your own copy at MovieZyng!