As seasons kick off and end, we like to clear out the review backlog to offer up some looks at recently released titles and upcoming fare. Let's begin the Fall 2022 onslaught!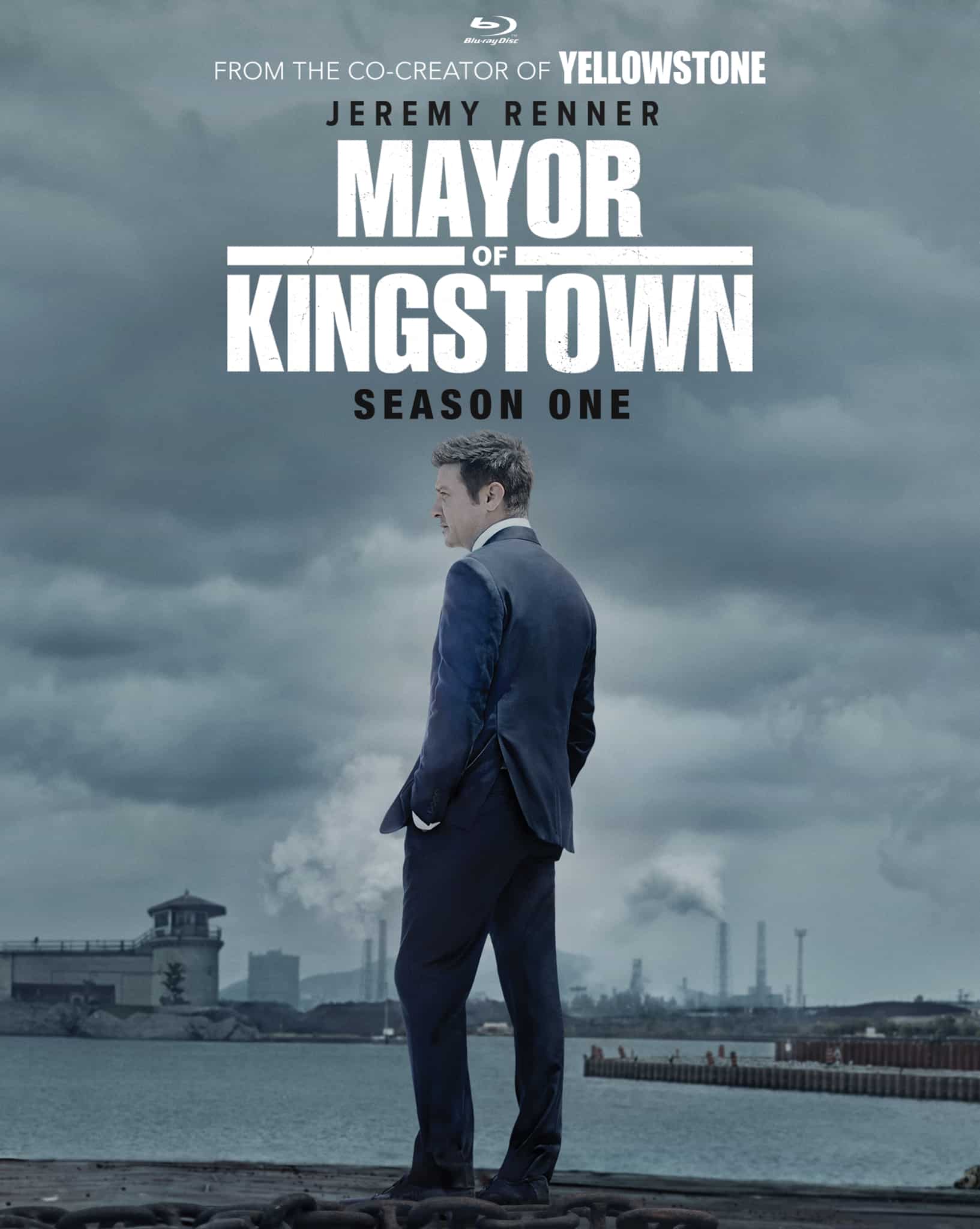 Troy's sixth favorite Paramount Plus show 'Mayor of Kingstown' has its first season hit Blu-ray today!
Mayor Kingstown answers the question of what to do if you're too young and urban for Yellowstone. You slap Jeremy Renner in front of a gritty urban drama and behold the power of streaming! Playing like a David Simon show that your parents can follow, Mayor of Kingstown is a fresh way to kick off the Fall 2022 kick-off.
However, 10 episodes into the first season and I see something at play that fans of Yellowstone won't dig but outsiders will enjoy. It's another family drama (of course), but with criminal leanings that hard to romanticize. Everything gets played super bleak to the point that I wonder where they will go in the upcoming 2nd season.
The Blu-ray comes with featurettes on the story segments on each episode. You get featurettes, favorite scenes and character spots too!
The Enormity of Life is now on Blu-ray from Bayview.
The Enormity of Life is one of those pleasant surprises of a movie. It's a small film about how a sudden influx of wealth can change your perspective. Especially when you have to make a choice about who gets it. Did I say that Breckin Meyer is playing a guy that wants to kill himself? Well, you've got that going on too.
While the film comes with no special features, it plays right up the middle with really strong A/V Quality. But, the dialogue and the emotional weight of the film carries everything. Loved this to death and wish there was more like it for Fall 2022.
Reno 911: The Hunt for Q Anon is now on DVD from Paramount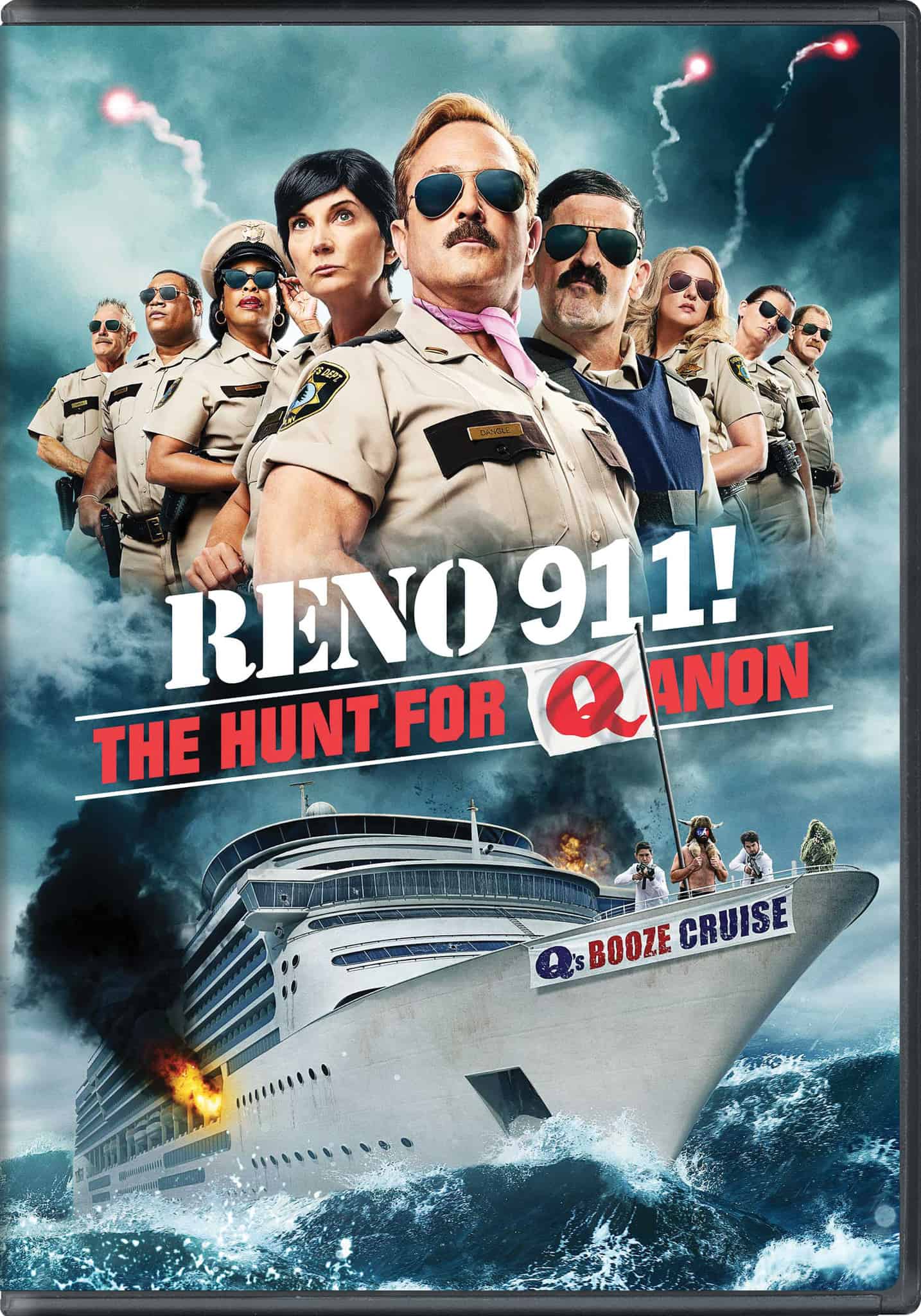 Reno 911: The Hunt for Q Anon started streaming on Paramount Plus ages ago. Then, they did a DVD release and a super limited Blu-ray release. All the while, I'm here burning through the DVD stack and wondering why not put it out on the basic streaming format quality at a minimum. Oh well, you get 10 deleted scenes to go along with the film.
Spoiler Alert: RuPaul is how they end up finding Q-Anon. Funny, but not as funny as it has been.
Ed Sullivan's Rock & Roll Classics hits DVD on October 11th from Time Life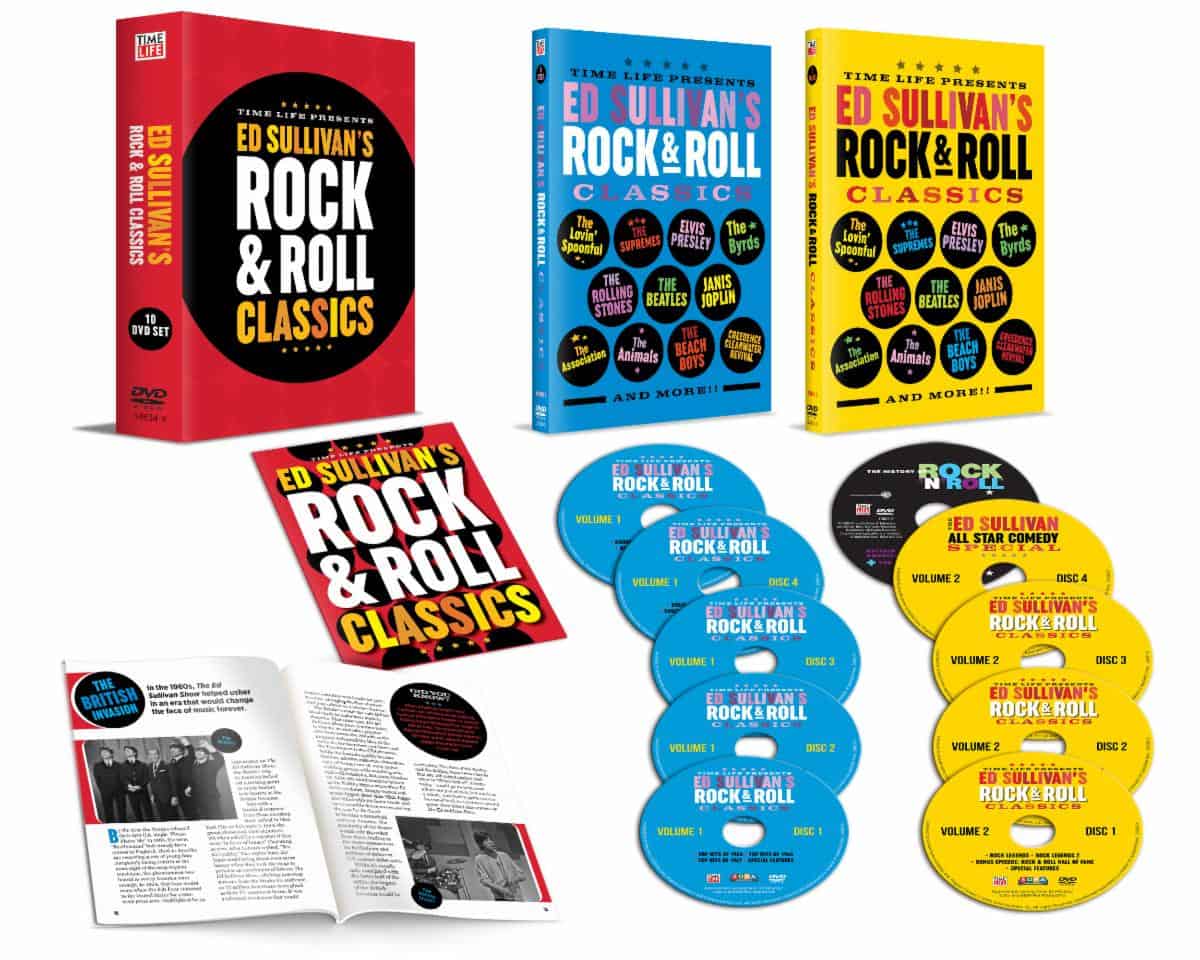 Someone dumped an entire Pumpkin Spice Latte on the mailer holding Ed Sullivan's Rock & Roll Classics. While that's a great smell for Fall 2022, it makes me want to gag.
The music presentation is divided into two volumes with a booklet to guide you through everything. It's a Baby Boomer fiesta with the first volume favoring Elvis and the early 60s music. Then you get the second volume creating many DVD debuts for some performances.
I love what Time Life does, but it seems like it should be easier to connect this material to the idea demographic. Onward with the Fall 2022 stuff.
Invisible Imprints, Poppy Field, Jesus Kid, Samira's Dream and Sexual Drive is now on DVD from Indiepix and Film Movement
Invisible Imprints was the film out of this bunch that I watched the most. Fall 2022 starts off with a ton of great documentaries. What's amazing is seeing these Northern/East Coast dancers and poets producing a piece called Invisible: Imprints of Racism. Following the Great Migration Trail from Jackson to Chicago, the effort gives people time to reflect on what happened. The special features range from director's commentary to short film to trailer.
Poppy Field is a fascinating movie about how true events regarding the Right Wing in Bucharest leads to difficulty in the lives of the local Queer population. It's a very fascinating look at telling LGBT stories in a region that's still not warm to the idea. The DVD comes with a director's interview and a bonus short film.
Sexual Drive is about food and sex. While seeing a triptych in indie cinema isn't that out of place, it strikes as this weird pairing in a year that brought us Flux Gourmet. The DVD comes with no special features.
Jesus Kid is a Western comedy that has been told 100 times in America. So, I guess it's fresh that we're now seeing it in Brazil? Honestly, the film reminds me of this HBO original movie from the early 90s called El Diablo. Check that one out after watching Jesus Kid. The DVD comes with a trailer, teaser and behind the scenes as special features.
Samira's Dream is a documentary from Zanzibar. Over the course of seven years, the documentary follows a young African woman as she makes her way to a better life. The DVD comes with a commentary, deleted scenes and official trailer.
Coming from Indiepix in October is Moon, 66 Questions
Moon, 66 Questions is a Greek film about a daughter returning home to Athens, as she cares for her father. It's a relationship movie, but it never slips into melodrama. While not the biggest movie, it has this lingering appeal that I'd recommend to anyone wanting to watch more world cinema. The DVD comes with a bonus short film as the sole special feature.
Film Movement also offers up Cocoon, Miracle, Fanny: The Right to Rock on DVD
Cocoon is about teen girls growing up, having their bodies change and learning way more about themselves. It's very mature without being exploitative. Plus, there's no old people being young and lively. The DVD comes with a bonus short film.
Miracle is about a runaway nun being tracked by a detective, but is this all related to a miracle? The DVD comes with a bonus short film. But, this is one of those clever stories I'm watching in Fall 2022, that don't seem to invite repeat viewings.
Fanny: The Right to Rock is a documentary that I wanted to watch for awhile. I got into Fanny late, but it's still been more than 10 years since I first heard of them. That being said, it's important to understand the influence of this Filipina American girl band. They were the first all woman band to sign a major record deal, get an LP out and draw fame from major artists around the world.
Seriously, Davie Bowie among others loved them to bits. You even got this weird reference to them in the last season of F is for Family. The DVD comes with featurettes and bonus footage. I wish this got a bigger theatrical release, because people are going to kick themselves for missing this one.
The Gilded Age: The Complete First Season is now available from HBO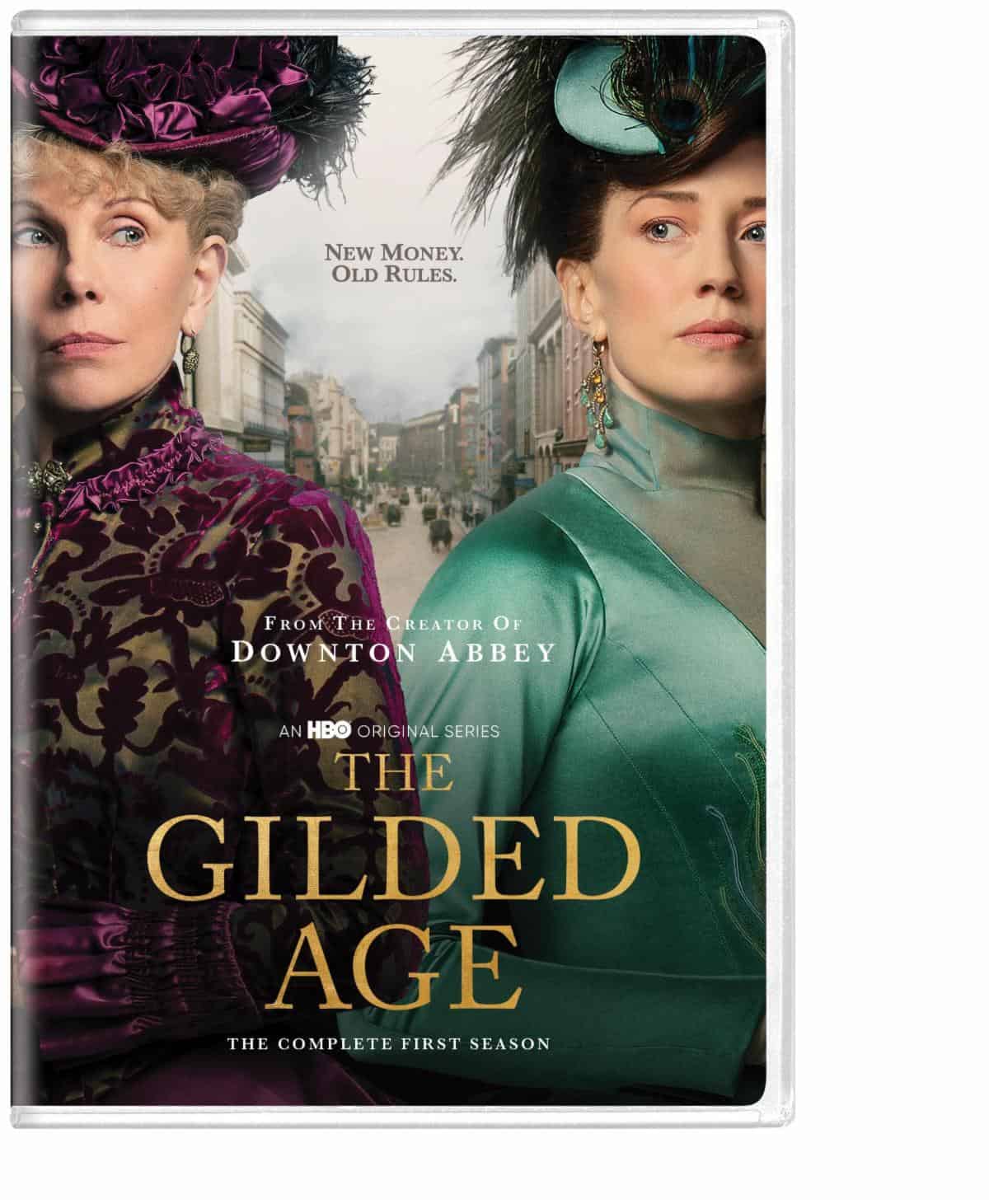 The Gilded Age is the latest offering from Julian Fellowes aka the creator of Downton Abbey. Basically, it's a mix of amazing older female acting talent mixed in with outstanding costumes. All the while, showing off a period of history that was underserved.
The DVD comes with new featurettes that are exclusive to the release. Plus, the A/V Quality really pops for standard definition. Give it a chance if for some reason you don't have HBO Max.
Kung Fu: The Complete Second Season is now available from HBO
The rest of the show is a mix of standard young adult drama with family members in danger, rich people plotting against our hero and a weird use of modern socio-political dynamics. The DVD comes with a gag reel as the sole special feature.
What else is left for Fall 2022
Checkered Ninja is about a kid named Alex getting a Ninja doll from his uncle. The doll is alive, but why? The origins ultimately don't matter, but it's yet another kid film about overcoming the horrors of suburbia with a token material item. The DVD comes with no special features that I could find.
Fall 2022 has sprung and you were here for the last batch of reviews before the new format goes live.