Cocaine Bear is a lot smaller in real life. As someone who has encountered the now stuffed bear at several points in my adult life, I always bring that up to people. So, when Cocaine Bear became a modest mid-budget hit, I was hoping that movie audiences would discover the story that I love. After all, Pablo Escobear deserves all the attention he can receive. While the film isn't a perfect translation of the real story, it's close enough to get the legend of my favorite ursine creature.
The Legend of Cocaine Bear reaches new heights
Crooked cops are a dime a dozen. The neighborhood kids aren't screaming ACAB for no reason, as you stroll to Starbucks. Back in 1985, Andrew Thornton was a corrupt Narc officer who ran a drug ring called The Company. Holding true to 2023, he realized that Eastern/Central Kentucky was a virtually barren population where you could move drugs in and out of South America with few people taking notice. Hell, they didn't discover Western Kentucky was North America's Sativa hub until 2006.
Cocaine Bear opens on Andrew Thornton (Matthew Rhys) and his poor attempt to save the cocaine after his tiny Cessna couldn't handle the extra weight of the current drug run. Director Elizabeth Banks takes liberties with what happened to the real Thornton, but the end result is the same. He got splattered on the pavement in Knoxville, TN with the cocaine and several weapons still strapped to his corpse.
For a former paratrooper, he didn't account for the fact that it's hard to plan a freefall when you are gacked out on cocaine. But, our story begins with the real Cessna crash landing in a National Forest where it was discovered by an innocent bear.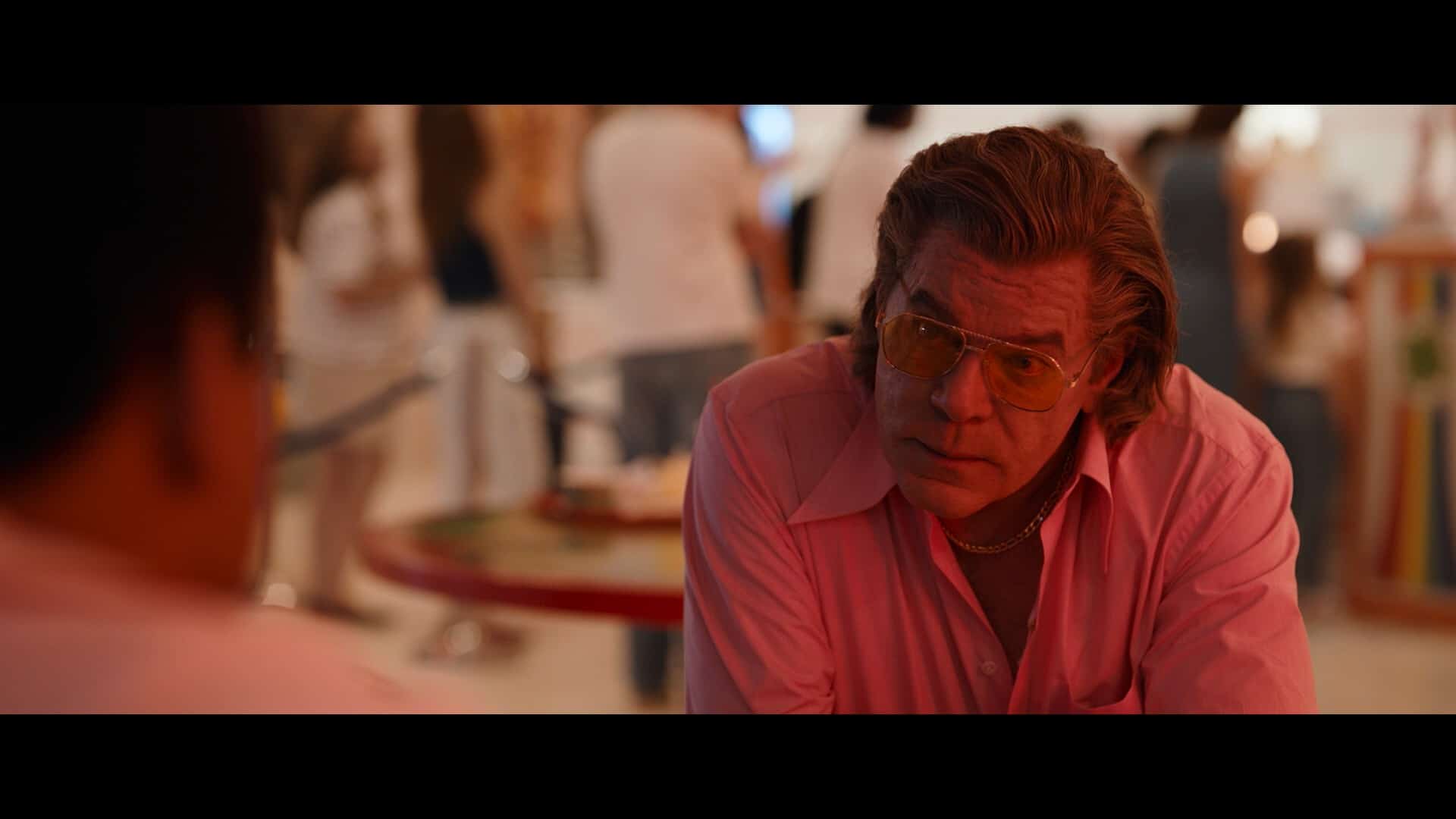 Elizabeth Banks moves from the Bellas to the Bear
I've watch the Pitch Perfect trilogy more times than I should have, but damn if I don't love Brittany Snow. Elizabeth Banks seems to have made a mid budget movie with friends, interesting people and kid actors in Ireland. As someone who has spent too much time in Appalachia, this ain't it. First off, it's way too clean. Second, outside of the Appalachian Trail…there aren't a ton of foreigners showed up at random national parks.
But, that's not why they came. People love animal attack movies for a single reason. They want to see if Cocaine Bear is getting rip heads or junk off people. Bite a crotch or a jugular and the audience will cry with cheers. You can't do that with pretty girls singing Mash-Ups of Ace of Base songs and whatever David Guetta is limping to the barn.
Cocaine Bear is next-level filmmaking for American audiences that get movie recaps from Chinese people on TikTok.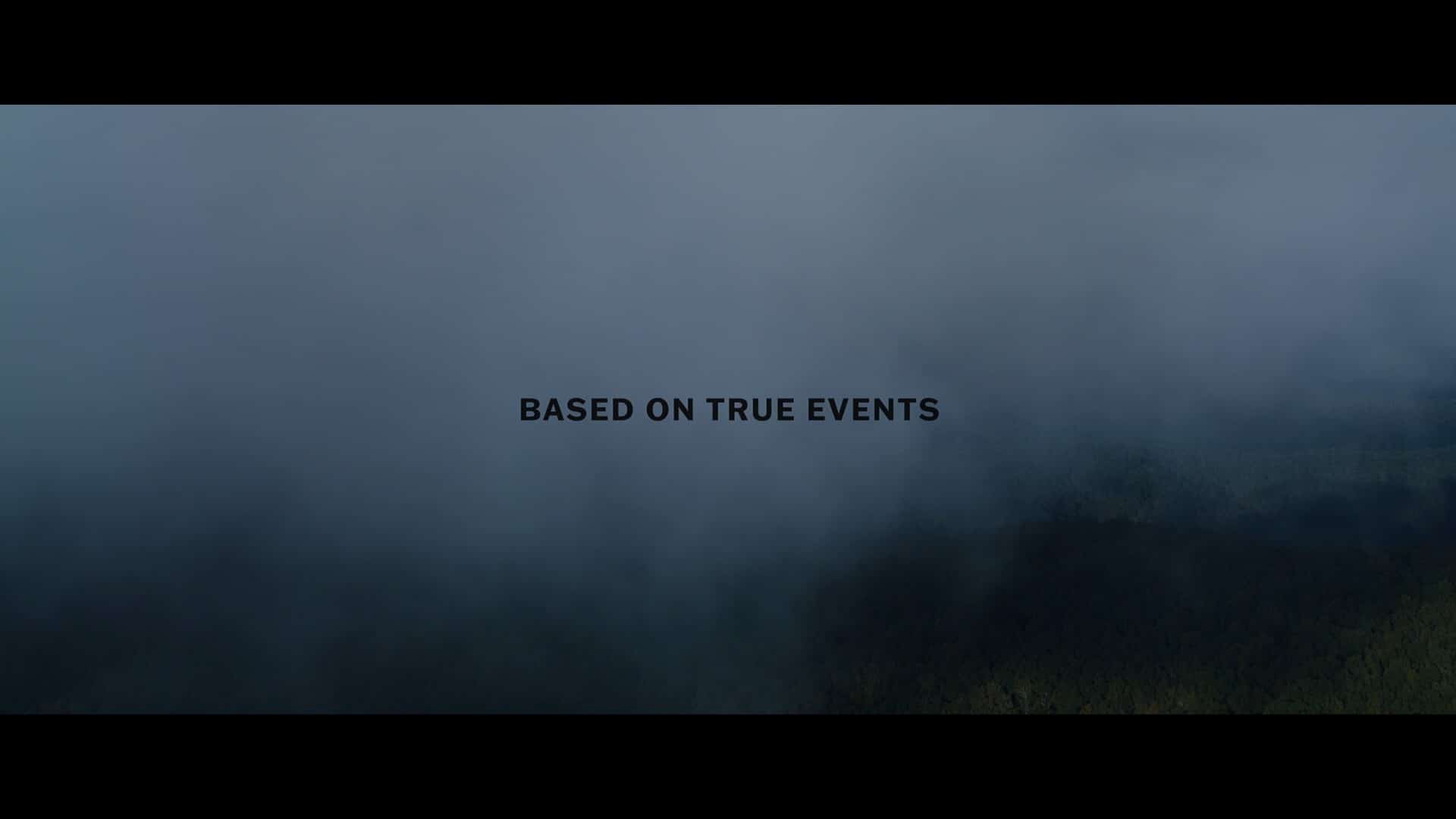 What does based on a true story mean anyways?
The Man Who Shot Liberty Valence had a line that gets repeated far too often. Then, the modern era hit and no one watches movies made before 1997. As mentioned above, a crooked Narc fell short of his Kentucky drug run and dumped cocaine over a Tennessee forest. What the movie leaves out while Jane blares is that he had been gun running and flying cocaine back and forth for awhile.
Also, the real Cokey the Bear died shortly after ingesting the cocaine. Here's the thing. If you eat a couple pounds of cocaine, it will kill you. I don't care if you are Chris Farley or the Rancor Monster, cocaine in mass quantities will kill you. You are not Tony Montana.
But true stories are just meant to be mined for our narrative fictions. Director Elizabeth Banks finds what works in the angles and patches it together to tell a fun story of a mother and daughter coming together to defy nature and Ray Liotta.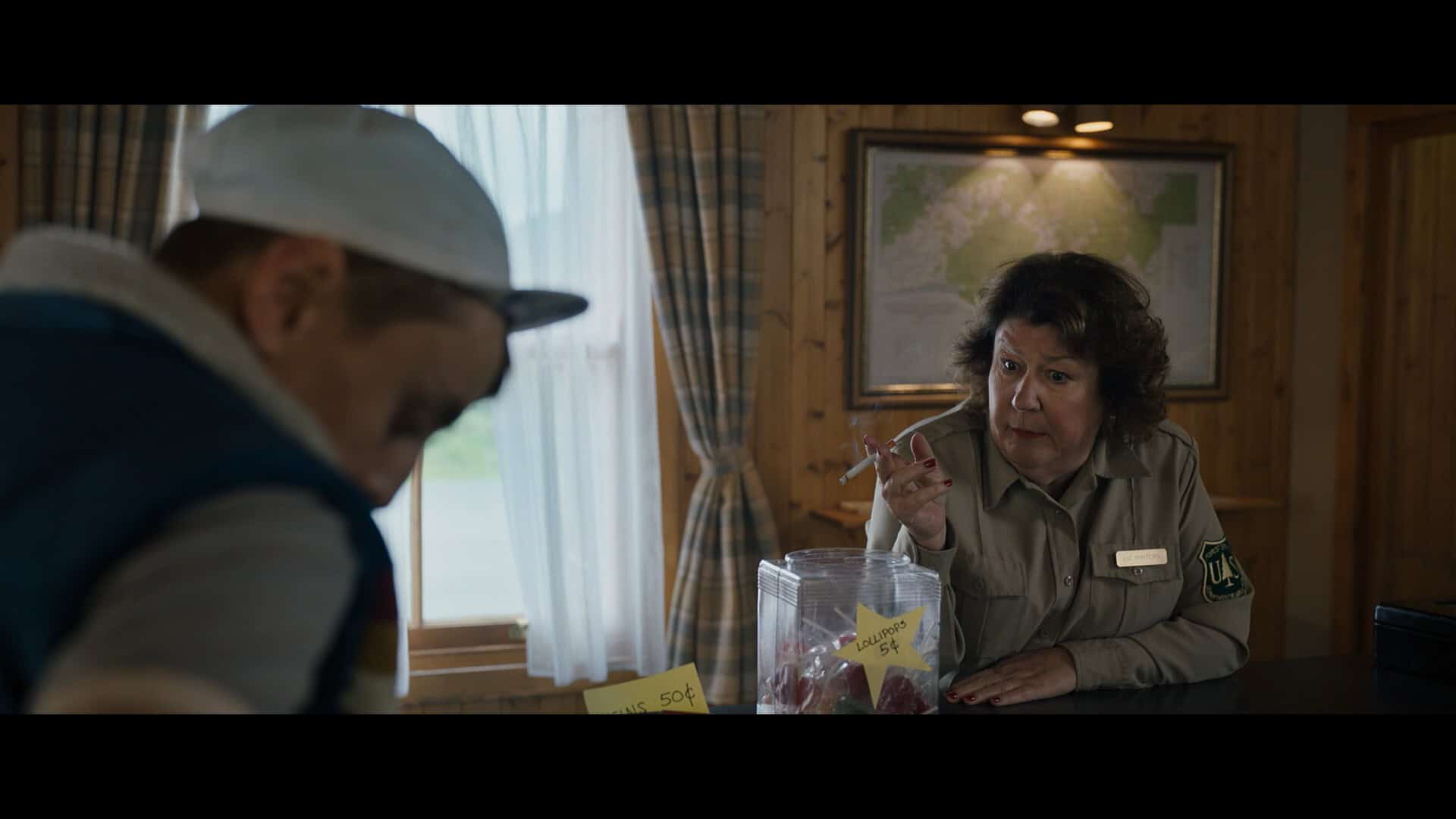 What's on the Cocaine Bear: Maximum Rampage Edition Blu-ray?
Cocaine Bear makes its home video bow with the Maximum Rampage Edition Blu-ray. I miss home entertainment companies naming random packed editions with jazzy names. The 1080p transfer is rather crisp, even though the finale by the waterfall and the bear cave looks aggressively dark. I'm not sure that has happened to transfers Post Pandemic, but it seems like black levels are getting crushed. There was a time when it was too much orange and teal, now it's all nonemore black.
The DTS-HD 7.1 master audio track is amazing, but I wish we got an Atmos track. I guess the studios are saving those for the upper tier 4K UHD titles. However, if the goal of home video is to replicate the theatrical experience at home, then let's match what we got to hear on the big venue.
The special features are rather fun with an alternate ending that didn't quite land. Plus, you get deleted & extended scenes, a gag reel and even more to check out! For those that need it, you also get a digital code to watch the film on your favorite devices. For those that haven't seen Cocaine Bear yet, I recommend picking up the Blu-ray.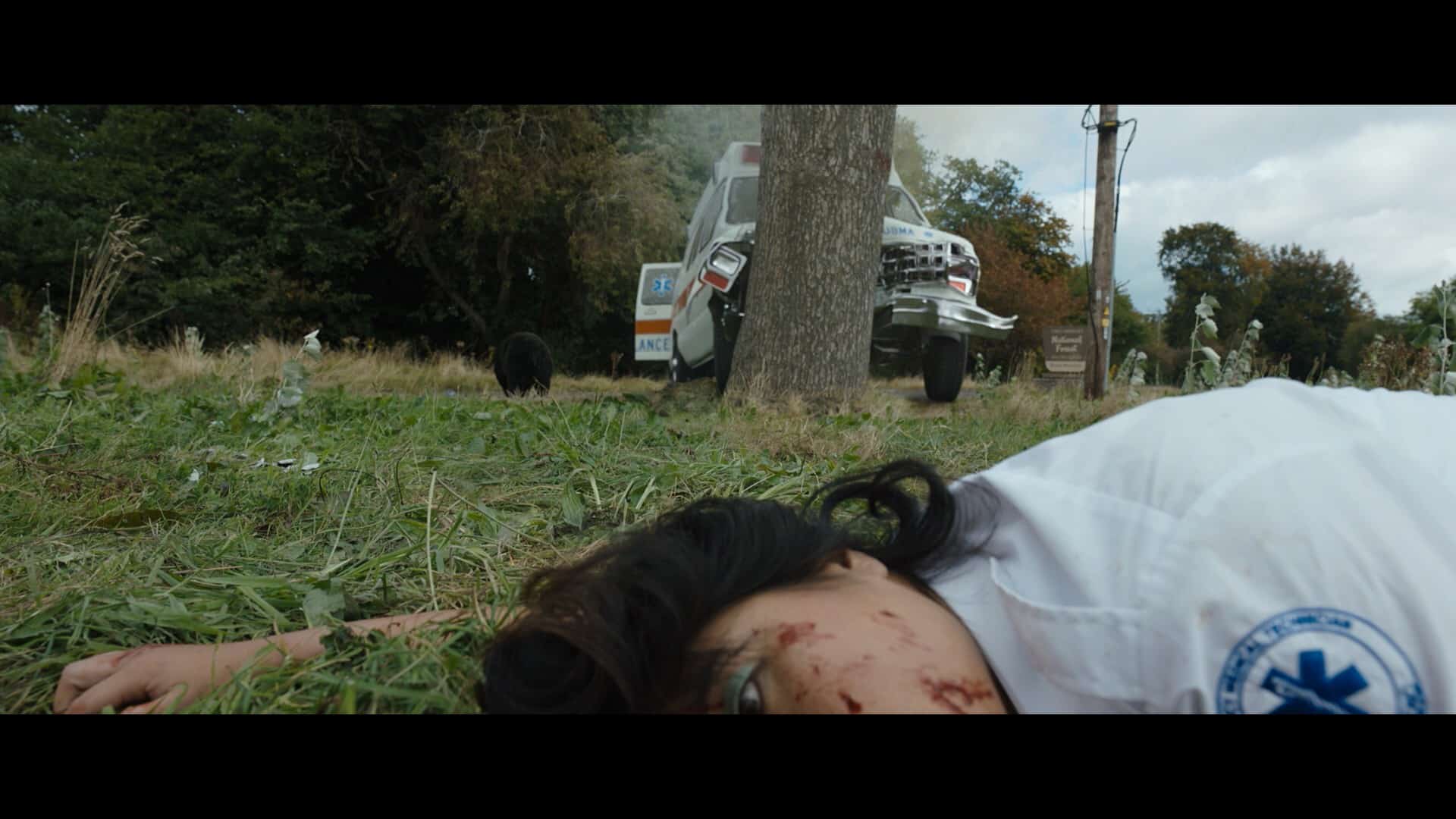 If you want to keep the Cocaine Bear Party going
Check out the wonderful documentary from WAVE-3/Natalia Martinez about the real origins of Cocaine Bear. She interviews many involved in the real case as they share memories on the 38 year old event.
Cocaine Bear: Maximum Rampage Edition is now available on Blu-ray from Universal