Every once in awhile, we will do Blu-ray to consider. This is a lengthy round of capsule reviews targeting movies we want to bring to your attention in a fixed period.
Spacewalker
Spacewalker is another stunning recent Russian film about the space race during the Cold War. Showing us what Russia had to do during the battle to stage a spacewalk is pretty interesting. As a fan of this part of 20th Century history, the film heavily glosses over the dirtier parts of the Russian Space Program. But, as time goes on and more things leak…we will all have a better picture of what happened.
The Blu-ray comes with featurettes and a trailer. Is it a Blu-ray to consider? I'd say so. But, beware…you will end up on a deep dive research hole into Star City after this.
Batwoman / The Panther Woman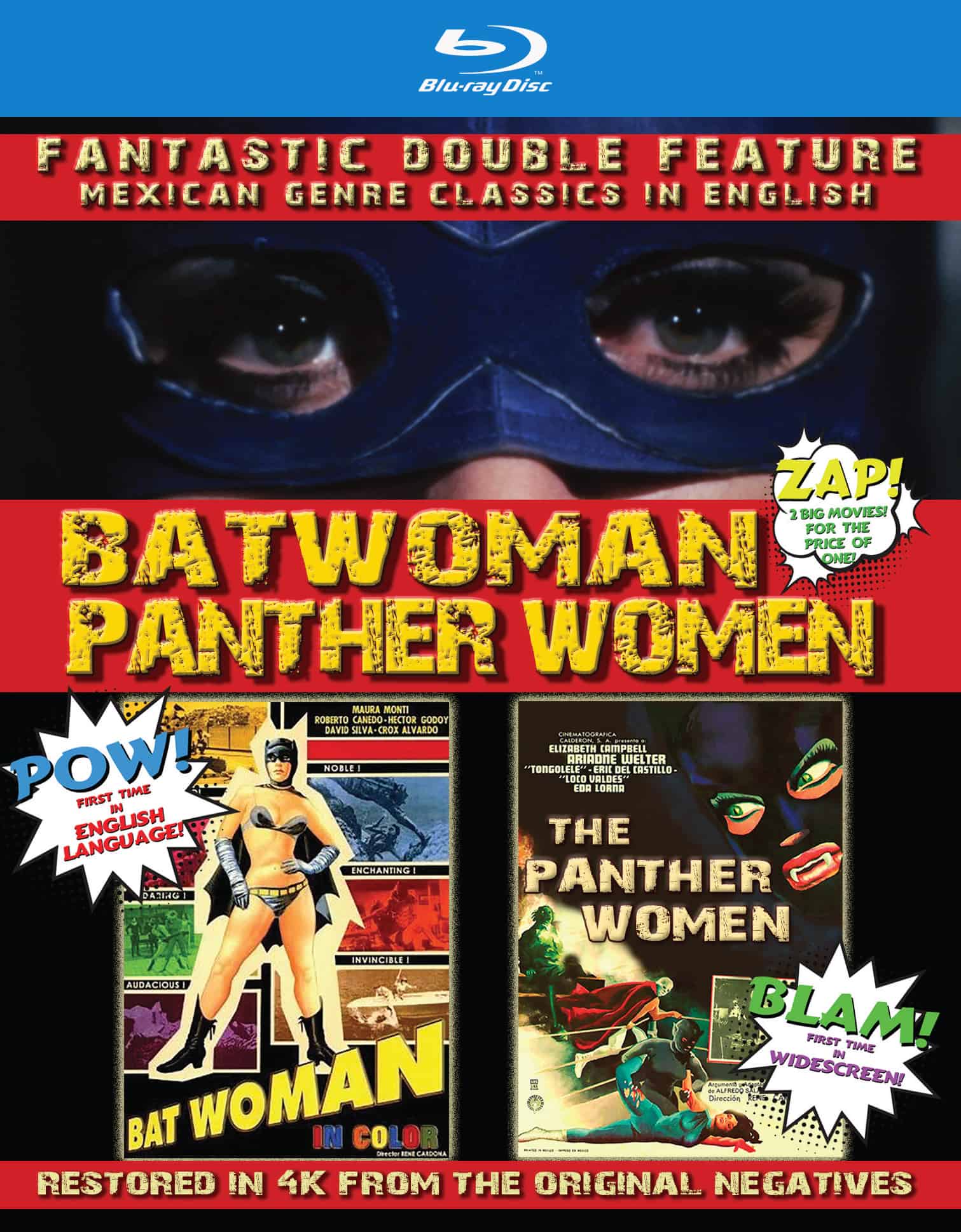 Batwoman / The Panther Woman is a dual feature release of Rene Cardona movies from VCI. Is this a Blu-ray to consider? Well, yeah! VCI restored these movies in 4K. If you have ever seen these early Cardona movies, you would be stunned that anyone would make the effort.
Plus, the subtitles actually seem like they were made by someone that understands the English language. After ages of these movies living on the underground, it's nice to actually have that available. Plus, they are offered up in the correct aspect ratio. Such a big deal.
The Little Prince
The Little Prince was a film that I covered forever ago. Now, it's getting a repackaged Blu-ray from Paramount. Yeah, this was a 2015 film with an impressive English language dub that gave a prominent role to Jeff Bridges. Beyond that, what do you expect? Cool visual style?
This Blu-ray comes with a making-of featurette and a music video from someone I never heard of before now. Is it a Blu-ray to consider? Maybe if you have kids with fanciful tastes. Otherwise, I would skip it.
Afterglow / Ray Meets Helen
Afterglow was a major arthouse treat from the 1990s that never seemed to play around me. I remember seeing Affliction and other movies during first run back in that time. But, I couldn't find a single theater playing Afterglow. So, it became an arthouse VHS rental for me. The end result was that I dug Julie Christie in the movie and not much else. Very little has changed.
Ray Meets Helen is the most Alan Rudolph movie that ever Alan Rudolph'd. Taking a collection of former Altman talent and 70s all-star actors, he makes a film about modern character actors having dialogue with older actors. That's it. That's the movie. There are no special features in this Blu-ray to consider.
Consider it only for Afterglow.
The Belles of St. Trinian's
I love that Film Movement is really pushing out the Sim comedies. However, I realized after the fact that we reviewed The Belles of St. Trinian's as part of a larger Blu-ray set. But, that was months ago. The standalone Blu-ray gets some fresh interviews and featurettes. But, that's not the big takeaway.
The steadfast transfer comes from a fresh digital restoration. Plus, the mono is crisp and supports the original audio source. If you're a fan of Alastair Sim, then this is a must-buy.
Centigrade
Centigrade is a Blu-ray to consider. Hell, I feel like I've either watched or covered this one for over two years. We're really big on IFC at AndersonVision, so we tend to make a point of checking out all of their new releases.
Shout Factory brings this harrowing tale of surviving the elements to Blu-ray with an audio descriptive track and a trailer. It might not be the best thing to watch right now in certain parts of the country. We're starting to de-thaw, but it's going to be a tricky film to watch in Texas for awhile.
A Call to Spy
A Call to Spy is a semi-fictional look at Winston Churchill's Special Operations Executive unit. They used ladies as spies back in a time before Twitter could shame people into gender-based initiatives. What follows is an older British government lady recruiting a one legged Marylander and an Indian telegraph operator into foiling the Nazis.
It's like Inglorious Basterds if nothing interesting happened and everyone got a participation trophy for helping to kill fascist scum. The Blu-ray comes with a featurette, audio descriptive track and a trailer as the special features.
Deep in Vogue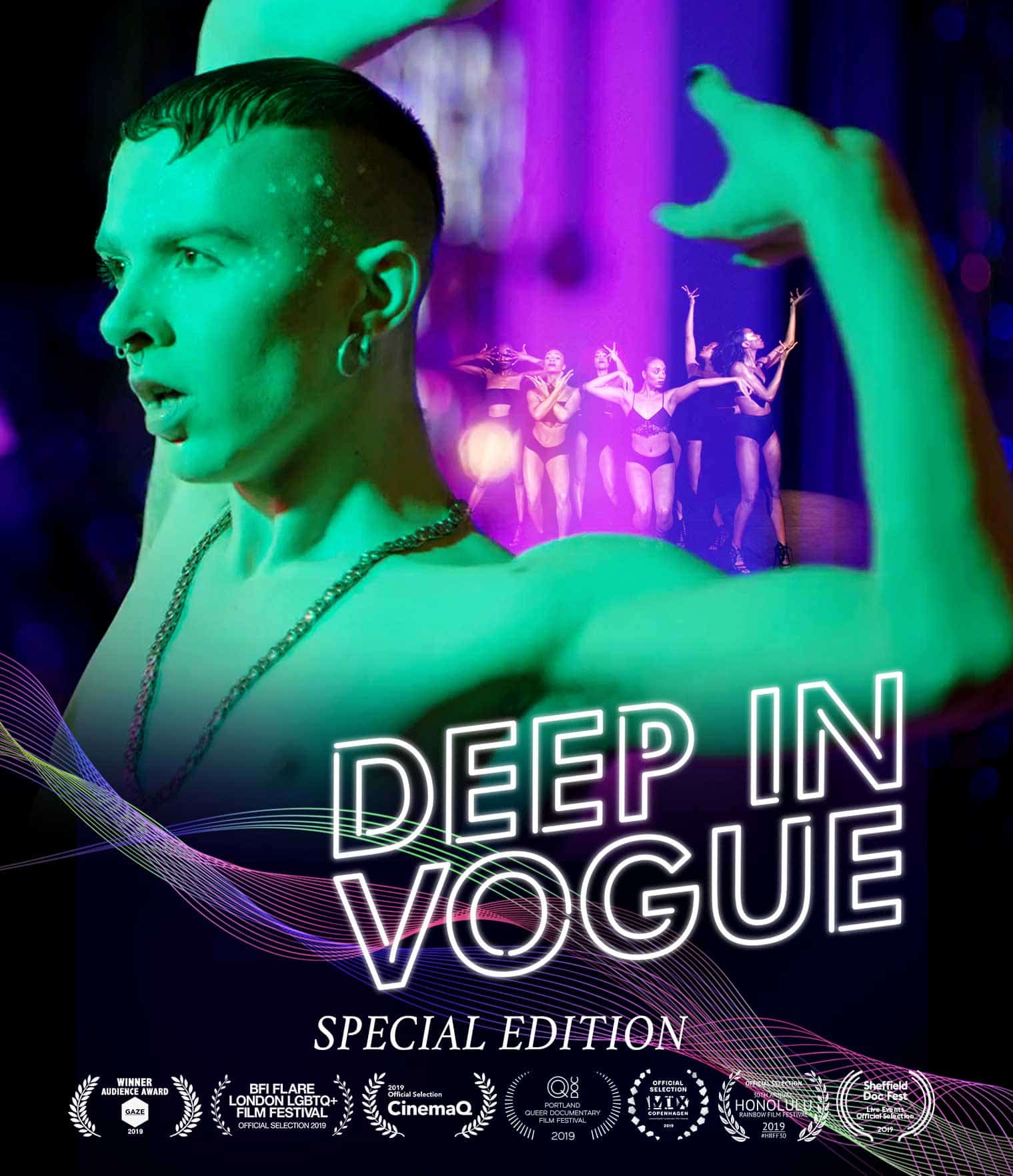 Deep in Vogue is about the Manchester Vogue ICONS Ball. While I get that drag culture is having its moment again in pop culture, it's not in my wheelhouse. During the run of this Blu-ray to consider, I found myself interested more in the filming style than the content. That's not always ideal, but it is what it is.
The Blu-ray comes with a director's commentary that helped with a lot of questions I had about the film. Plus, you get some additional scenes that pad out the narrative of the documentary.
The State of Texas vs. Melissa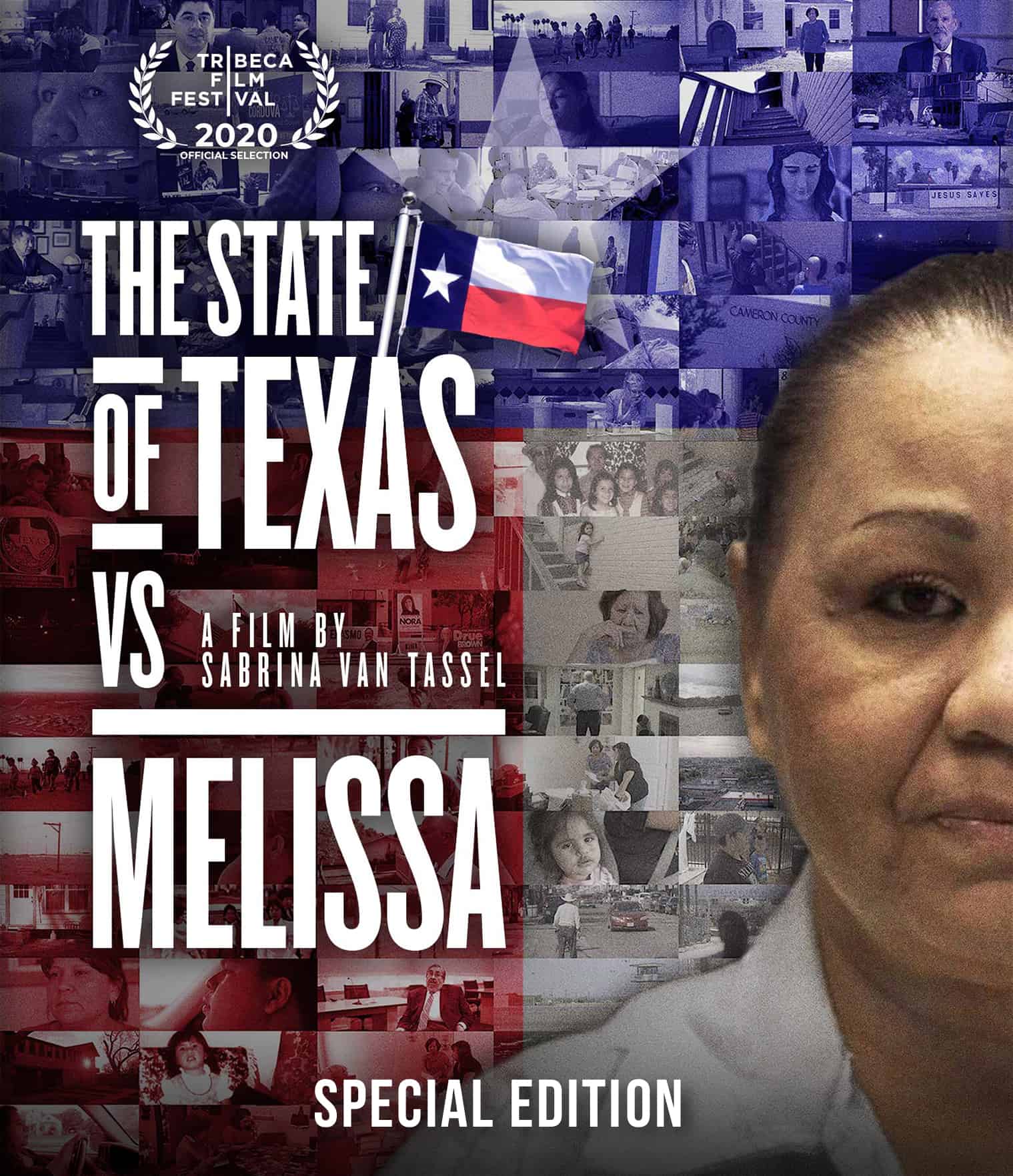 The State of Texas vs. Melissa snuck up on me. While I'm a true crime junkie and a fan of real-life mysteries, I never heard of this latest Blu-ray to consider. The documentary follows Melissa Lucio, as she awaits her fate on Texas's Death Row. Following her family, surviving child and legal representation as they make the case for her life up to this point, we get hit with a lot of questions.
All of the answers I expected felt like an afterthought. But, I wanted to include the biggest piece of info that got left for a credit title card. Melissa Lucio had her death sentence overturned.
Mean Man: The Story of Chris Holmes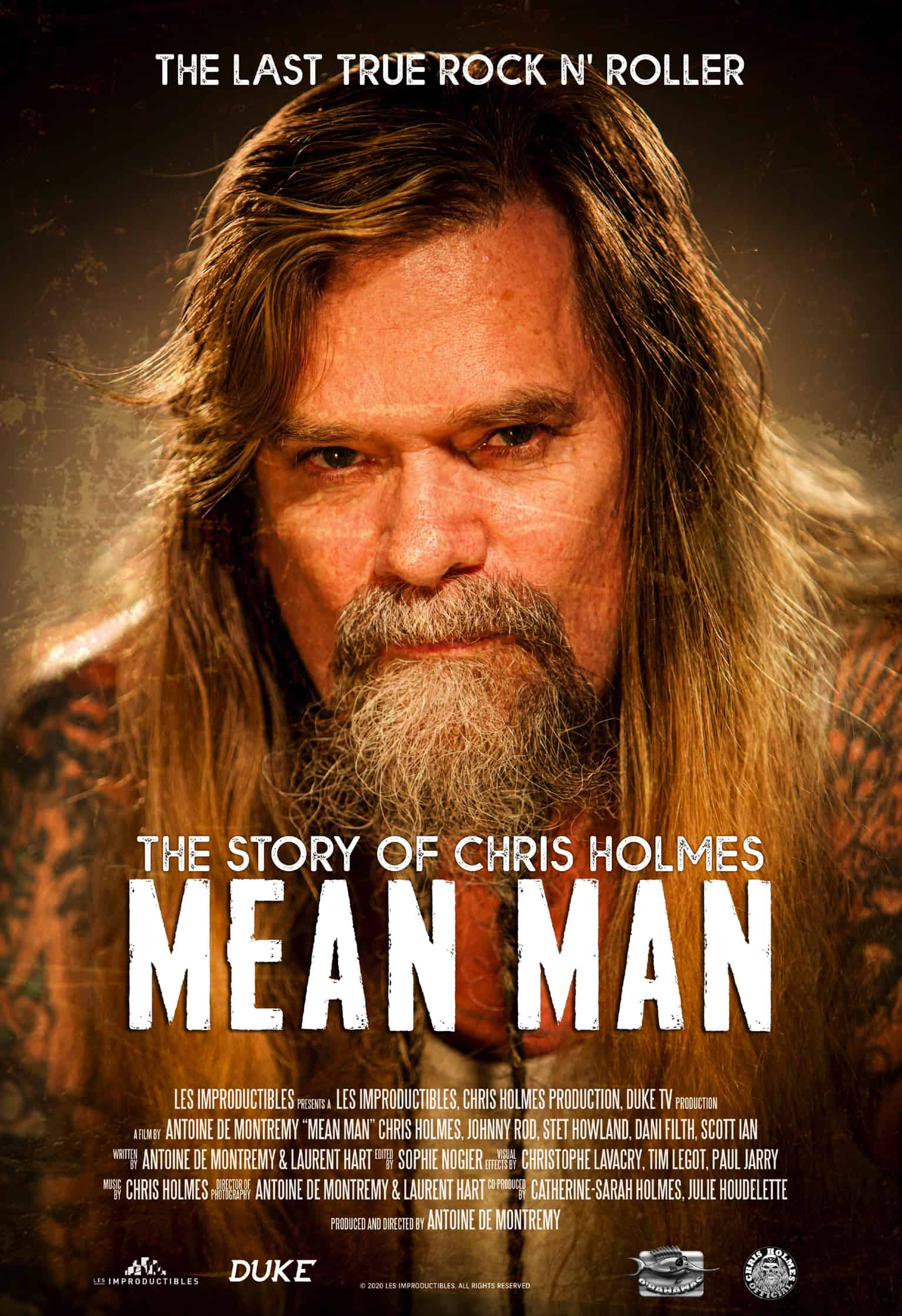 Mean Man is a metal documentary which automatically means that I love it. However, it's also a film about a talented artist staging a second act. The Blu-ray comes with a trailer, image slideshow and bonus footage. I appreciated all of the talking head interviews, but realize that the appeal might be limited.
Chris Holmes might have been a member of WASP, but I'm not going to hold that against him. That's why Mean Man remains a Blu-ray to consider.
The Treasure of Dracula: The Sexy Vampire Version
The Treasure of Dracula: The Sexy Vampire Version is the kind of movie that gives me hope. A Mexican wrestler makes a time machine and goes back in time to find Dracula's treasure. He's not a grave robber, El Santo wants to take the money and build a children's hospital.
Unfortunately, Dracula and his brides have a problem with this quest. The film was shot in Black and White back in the 1960s. But for some reason, a European company reshot it in color with full frontal nudity. A good time is to be had, as you can shift through all of the visuals on display. The Blu-ray comes with more El Santo trailers and a way to compare the two versions. Truly this is a Blu-ray to consider in Feb 2021.
Wild West Days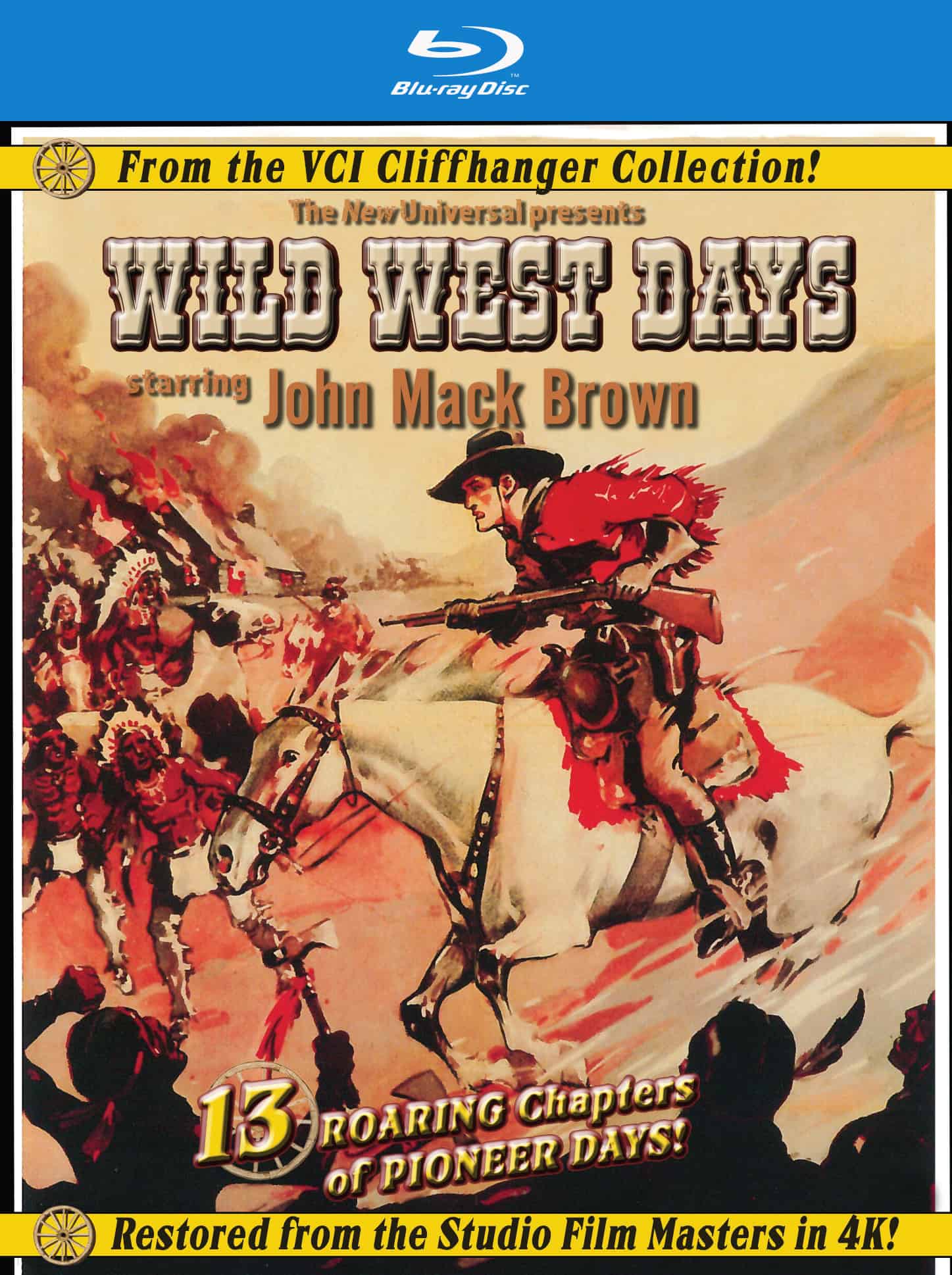 Wild West Days is one of the latest VCI releases distributed by MVD. This 4K restoration features Kentucky Wade and his pals going on a 13 part Western serial to fight the dangers of Red Hatchet. Gold gets prospected and Native Americans get shot. The Blu-ray comes with no special features. However, it's a fascinating look at a real 1930s Universal serial.
These are the Blu-ray to consider for February 2021