Shooting Stars is an inspiring drama that tells the origin story of basketball superstar LeBron James and his journey to becoming a four-time NBA Champion, two-time Olympic Gold Medalist, and the NBA's all-time leading scorer. Directed by Emmy nominee Chris Robinson and based on the book by LeBron James and Buzz Bissinger, the film follows James and his childhood friends, Lil Dru, Willie McGee, and Sian Cotton, as they become the #1 high school basketball team in the country.
The film is set in the 1990s, where the four friends called themselves the "Fab Four" and were connected by more than basketball. Under the guidance of coach Dru Joyce, the boys face a tough decision when Lil Dru is threatened to be put on junior varsity at their current school. The group decides to switch schools and join a predominantly white Catholic school to play varsity together. This decision is met with backlash from the community, but the boys' dedication to each other is more important than anything else.
With a new coach seeking redemption of his own, the boys, along with former rival and new teammate Romeo Travis, face battles not only on the court but also in real life. They strive to become national champs and rediscover that what matters most about the game is the people playing beside you.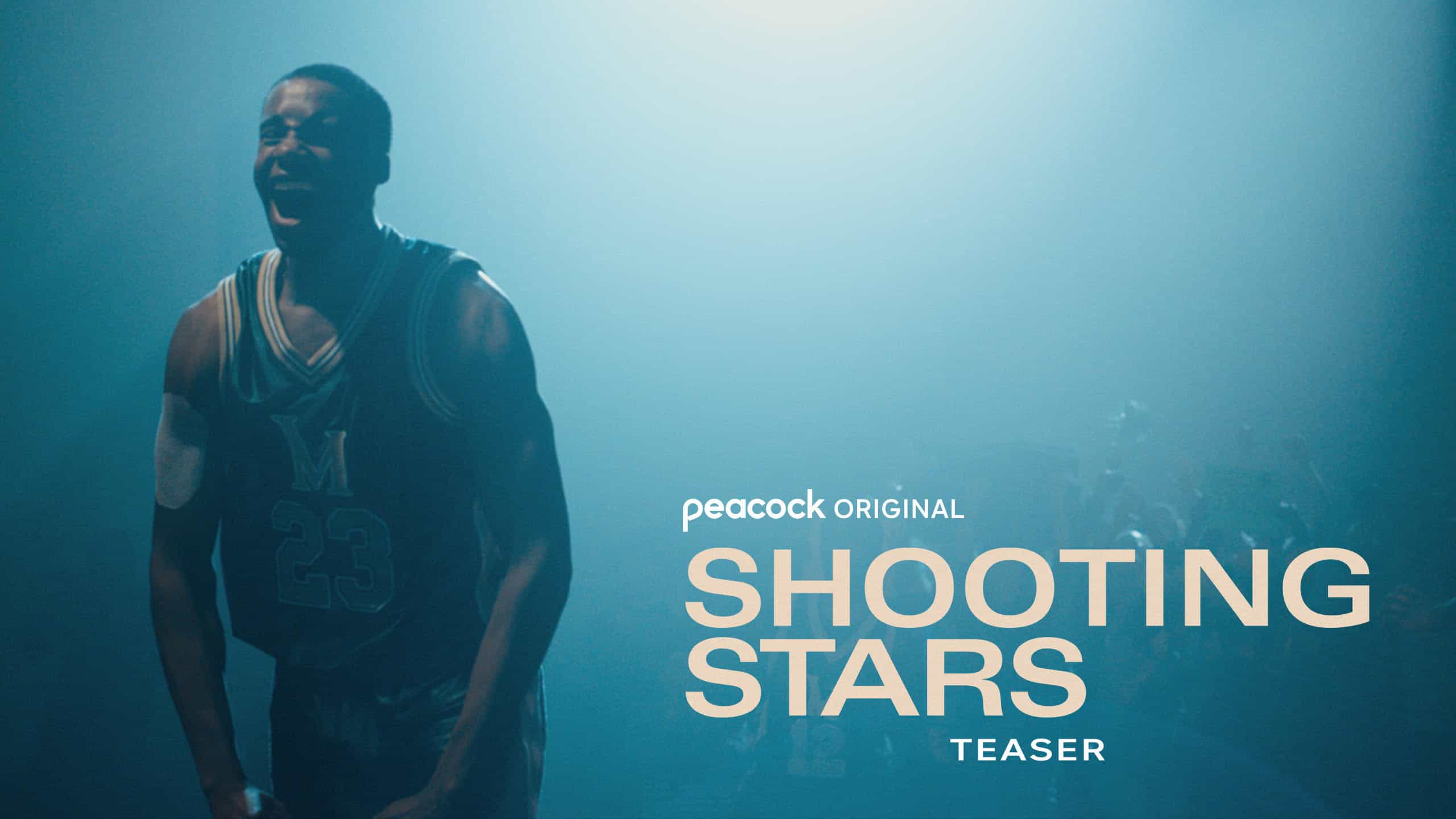 Shooting Stars features an impressive cast, including Wood Harris as coach Dru Joyce, Marquis "Mookie" Cook as LeBron James, Caleb McLaughlin as Lil Dru, and Dermot Mulroney as the boys' new coach. The film's screenplay is by Frank E. Flowers and Tony Rettenmaier & Juel Taylor, and it's produced by Academy Award nominee Rachel Winter, Spencer Beighley, LeBron James, Maverick Carter, Jamal Henderson, and Terence Winter.
Overall, Shooting Stars is a heartwarming and inspiring film that showcases the power of friendship and perseverance in achieving one's dreams.
It's not just a basketball movie but a story about overcoming adversity and the importance of staying true to oneself. It's a must-watch for basketball fans and anyone looking for an uplifting story.