Zombieland: Double Tap Hits 4K Ultra HD, Blu-ray & DVD 1/21
Zombieland: Double Tap is coming to 4K Ultra HD, Blu-ray and DVD next week on January 21st!
The long-awaited zombie comedy brings back the original cast, including Woody Harrelson, Jesse Eisenberg, Emma Stone and Abigail Breslin (not to mention director Ruben Fleischer) and the home entertainment release is chock full of awesome bonus feature material, including numerous deleted scenes and making-of featurettes.
Phast Phreddie & Thee Precisions Rise from the Rock 'n' Roll Footnotes with Deluxe Reissue of Limbo, due Jan. 31 on Manifesto Records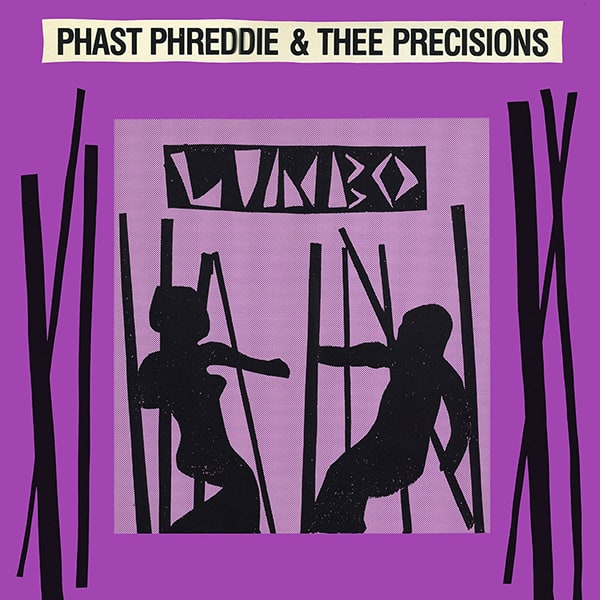 For a period of time in the early-to-mid '80s, Phast Phreddie & Thee Precisions were one of the hippest bands in the Los Angeles. So hip that members of such acclaimed L.A. bands as X, Los Lobos, the Gun Club, The Plimsouls and The Blasters lent their talents to their recordings and live shows. So hip that the brilliance of Phast Phreddie & Thee Precisions was largely unknown apart from Los Angeles scenesters. That could change with the two-CD deluxe reissue of Limbo, the band's long out-of-print debut full-length album, out January 31 on Manifesto Records. This remastered two-CD set also includes the band's debut EP, West Hollywood Freeze-Out, as well as a second CD of rarities, demos, live tracks and the rare 1986 self-released single "Only Lovers Left Alive."
As Phast Phreddie (real name Fred Patterson) humbly puts it in the liner notes, Phast Preddie & Thee Precisions lasted a mere six years (from 1979-1985) and they may be "a footnote of a footnote in the history of rock 'n' roll," but the band was ahead its time. Long before the Squirrel Nut Zippers scored an unlikely hit with "Hell" in 1997, Thee Precisions brought jump blues to a new generation. The band also gave sax-man extraordinaire Steve Berlin his first notable platform, long before he joined The Blasters, and later Los Lobos, and was featured on an R.E.M. song. Phast Phreddie was initially known for his written words in his self-published fanzine Back Door Man from '75-'78 and also wrote for L.A. punk journal Slash, before it became the influential record label.
Initially, Phast Phreddie put together thee Precisions with his pal Jeffrey Lee Pierce (though he soon left to front the Gun Club), Berlin, fellow scribe and bassist Don Snowden from the Los Angeles Times, drummer Chris Bailey and guitarist Harlan Hollander. That lineup soon landed gigs opening for The Blasters, The Plimsouls, Levi & the Rockats and others. The live gigs led to an invitation from Dan and David Kessel to record an album for Martian Records. Recorded live to two-track in September 1981, West Hollywood Freeze-Out featured some of the band's jump blues covers as well as an original, plus a mind-blowing cover of the James Brown ballad "Goodbye My Love." Blasters guitarist Dave Alvin and pianist Gene Taylor joined the party on "Sloppy Drunk." On Limbo, aside from the core lineup, the album also features a who's-who of L.A. musicians, including Taylor on "Oooh Wow," X drummer D.J. Bonebrake on vibes on the original "Sweet Gin," and Plimsouls man main Peter Case on acoustic guitar on "Out in the Cold Again."
Long Ryders frontman Sid Griffin turns up on "In Walked Bud" and one of the several other takes of "Sweet Gin" features old pal Jeffrey Lee Piece back on board. The second disc features rare live tracks (including a smoking cover of Jimi Hendrix's "Stone Free" reimagined as an Otis Redding track) — recorded at such legendary L.A. hot spots as the Whisky-a-Go-Go and Club Lingerie — as well as various demos and rarities. The package also includes scream-of-consciousness testimony by the late, great Don Waller, to whom this reissue is dedicated. Though you may have missed them in their prime, it's not too late to get hip to Phast Phreddie & Thee Precisions. Pick up a copy of Limbo, belly up to the bar, pour yourself a shot and get down with your bad self, baby! Phast Phreddie & Thee Precisions will be doing a reunion show on February 1st at Joe's Great American Bar & Grill in Burbank, California. This will be the first time they have played together in over 34 years!
Official Trailer and Poster For SAINT FRANCES Now Available – Opens 2.28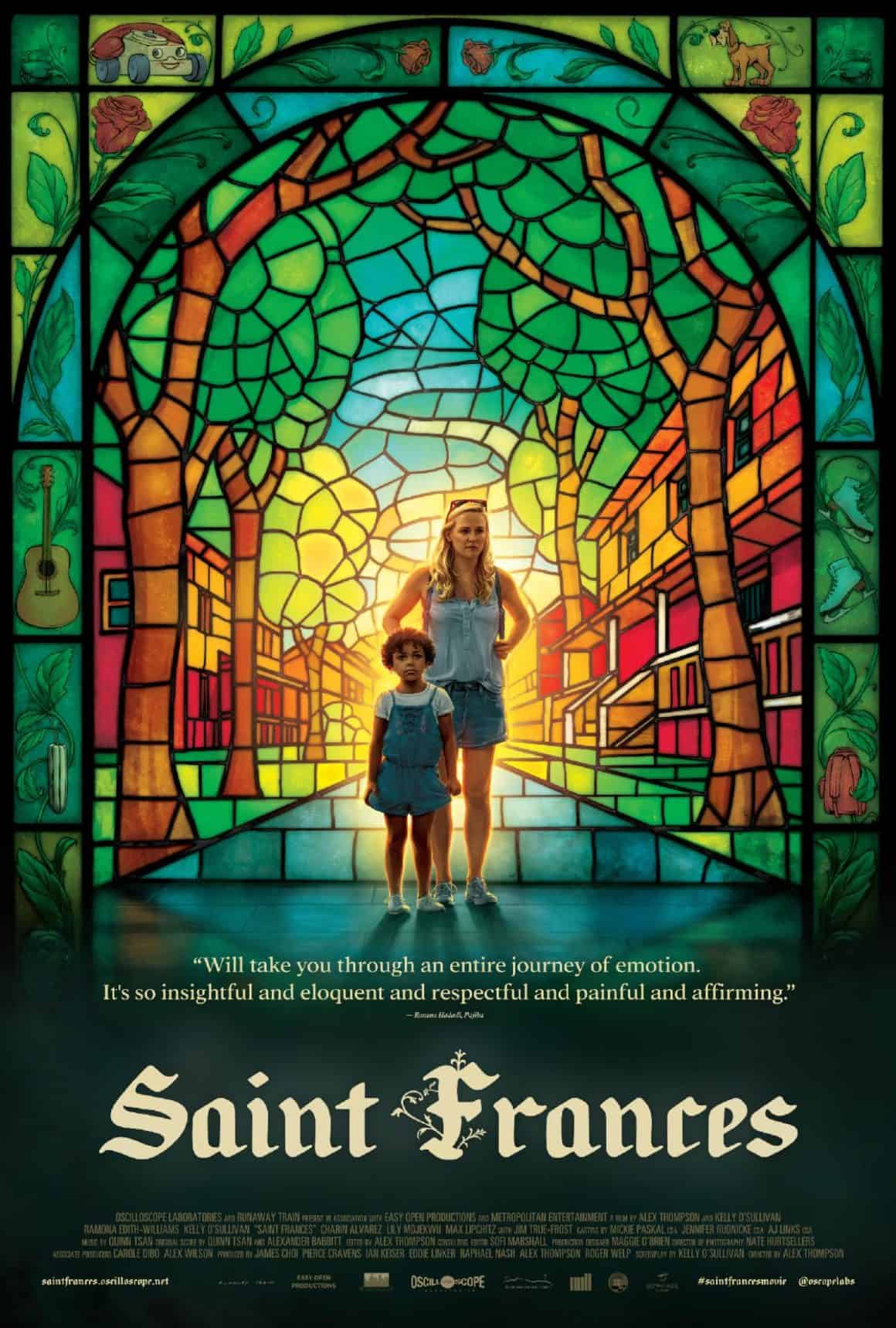 Flailing thirty-four-year-old Bridget (Kelly O'Sullivan) finally catches a break when she meets a nice guy and lands a much-needed job nannying six-year-old Frances (played by a scene-stealing Ramona Edith-Williams). But an unwanted pregnancy introduces an unexpected complication. To make matters worse, she clashes with the obstinate Frances and struggles to navigate a growing tension between Frances' moms. Amidst her tempestuous personal relationships, a reluctant friendship with Frances emerges, and Bridget contends with the inevitable joys and shit-shows of becoming a part of someone else's family.
MILL CREEK ENTERTAINMENT TO BRING ULTRAMAN ACE AND ULTRAMAN X ON BLU-RAY IN SPRING 2020!
Mill Creek Entertainment is pleased to announce the next releases from the Ultraman superhero library! ULTRAMAN X will arrive on Blu-ray as both a Complete Series plus Movie combo pack on Blu-ray for $39.98 with a movie-only stand-alone Blu-ray version also available for only $19.98 on April 21. ULTRAMAN ACE will get the SteelBook® treatment for $49.98 while the complete series will also be available in standard Bu-ray packaging for $39.98 on May 12, 2020.
ULTRAMAN ACE is the fifth entry in the Ultra Series, premiering in April of 1972. The inter-dimensional alien Yapool launches a war against the Ultra Heroes for galactic domination. As the conflict spreads to Earth a new hero, Ultraman Ace, is tasked with protecting the planet from Yapool and his Terrible-Monsters, experimental beasts more powerful than ordinary monsters. Divided between his two human hosts' personalities, Ace must learn to balance them and his superior energy powers as he battles alongside Earth's Terrible-Monster Attacking Crew (TAC) and his fellow Ultramen to overcome these terrible new foes.
The first Ultraman series with an ongoing antagonist, ULTRAMAN ACE features all of the earlier Ultra Heroes — Ultraman, Ultraseven, Ultraman Jack and Zoffy — as recurring characters. The SteelBook® and standard Blu-ray releases of ULTRAMAN ACE will each contain stunning high definition video for all 52 half-hour episodes with DTS-HD Master Audio of the original Japanese soundtrack with English subtitles. Digital redemption will also be available via Mill Creek Entertainment's streaming service, movieSPREE. These releases denote the North American debut of the series, which has never been broadcast on TV or available on any home entertainment format.
ULTRAMAN X was originally released in 2015. When a massive "Ultra Flare" from the sun envelops the earth, Spark Dolls buried underground and undersea are turned into monsters. In order to deal with the sudden outbreak of marauding creatures, mankind forms Xio, a special defense team equipped with the latest in super-science. 15 years later, Xio is engaged in battle against a monster when team member Daichi Ozora hears a mysterious voice say, "Unite! If you and I join together, you will fight that monster with one heart, one mind!" He agrees, merging with a giant of light to become Ultraman X!
Also included with the complete, 25-episode series is the 2016 theatrical feature film ULTRAMAN X: THE MOVIE – HERE HE COMES! OUR ULTRAMAN. X is joined by his longtime ally Cyber Gomora and a team of Ultra Heroes (Ultraman, Ultraman Zero, Ultraman Max, Ultraman Victory, Ultraman Ginga, Ultraman Nexus and Ultraman Tiga) to stop the evil beast Zaigorg and a "powered up" army of classic monsters. Digital redemption on movieSPREE is also included.
"LISTEN UP!" MILL CREEK ENTERTAINMENT PRESENTS COMPLETE SERIES OF 30 ROCK ON DVD AND BLU-RAY
Mill Creek Entertainment is pleased to announce the complete series release of 30 Rock. All 138 episodes from the show's 7-season run will be available for the first time together in a complete series collection on both DVD and Blu-ray for $89.98 and $129.98 respectively on April 21, 2020.
From Executive Producer Lorne Michaels (Saturday Night Live) and created by and starring Emmy® and Golden Globe® winner Tina Fey, paired up with fellow Emmy® and Golden Globe® winner Alec Baldwin, 30 Rock spotlights the relationship of quirky TV writer Liz Lemon and conservative company executive Jack Donaghy who are bound together by chaos, charisma and employment contracts! Together Jack and Liz preside over the everyday mayhem at a late-night variety show with no help from Liz's loose cannon stars Tracy Jordan (Tracy Morgan) and Jenna Maroney (Jane Krakowski) and hapless NBC page Kenneth Parcell (Jack McBrayer).
Mill Creek Entertainment's 20-disc Blu-ray set will be the high-definition disc debut of the series in North America. This special edition release also contains numerous bonus features that have been ported over from previous DVD releases including commentary tracks, deleted scenes, gag reels and more!
Throughout its run, 30 Rock welcomed an array of prominent guest stars including Oprah Winfrey, Jennifer Aniston, Jon Hamm, Salma Hayek, Steve Martin, Jerry Seinfeld, Will Arnett, Elizabeth Banks, Will Ferrell, Julianne Moore, Jason Sudeikis, Will Forte, Carrie Fisher and Matt Damon, as well as Tim Conway and Elaine Stritch who garnered Outstanding Guest Emmy® Awards in 2008 and 2007 respectively.
30 Rock is the winner of 16 total Emmy® Awards, including Outstanding Comedy Series, Outstanding Lead Actor (Alec Baldwin), Outstanding Lead Actress (Tina Fey), Outstanding Writing, Outstanding Casting and more!
30 Rock is produced by Broadway Video & Little Stranger, Inc. in association with Universal Studios. The executive producers are Lorne Michaels, Tina Fey, Marci Klein (Saturday Night Live), David Miner (Parks and Recreation) and Robert Carlock (Unbreakable Kimmy Schmidt, Friends).