As another month in 2021 closes out, AndersonVision wanted to tackle what to watch on Blu-ray in March 2021. Don't let these titles sneak past you.
THE DAM BUSTERS
The Dam Busters is a classic British war film that is famous for Lucas lifting shots to help inform the final attack in A New Hope. Beyond that, it's still a great war movie. It made our What to Watch on Blu-ray selections this month because it's finally getting a standalone disc release from Film Movemement. The special features and A/V Quality remain the same. So, we'll attach a video clip for you to see what you're missing.
DUNKIRK
Dunkirk was covered in our Their Finest Hour review from last year. In fact, it's the same special features and A/V Quality from last time. For those that dig the Nolan version, this Dunkirk might feel a little old fashioned. Still, it's part of the What to Watch on Blu-ray review pack for a reason. John Mills is awesome and this represents a time when actual veterans were making War movies.
The more and more time marches on, we lose something on the authenticity front. Still, I appreciate Film Movement for giving these movies individual releases. Hopefully, you find the right movie that connects with you.
ICE COLD IN ALEX
Ice Cold in Alex takes us into the heat of action in North Africa. The year was 1942 and John Mills was running the Royal Army Service Corps. Mills wants to get his men out of the war zone of Tobruk and back into the safety of Alexandria. The ice cold referring to ice cold beers that awaits the men. It's a very interesting 1950s take on a side of the war that rarely appeared in British War movies.
Ice Cold in Alex and all of the other British war movies hit Blu-ray on standalone discs on March 23rd. The discs come with newsreels, Ealing Studios documentaries on John Mills home video footage on each disc. I did like seeing the Dam Busters 75th Anniversary trailer on disc. But, these are all identical to the Ealing War Movies we previously reviewed on Blu-ray from Film Movement.
Fear of Rain
Fear of Rain became a selection for what to watch on Blu-ray almost on accident. I messed up on when I was supposed to screen it and now the Blu-ray is here. What should have been a teen drama becomes a fascinating look at young love among unreliable and untrusted narrators. How is Rain supposed to help her potential young love if no one believes her? Also, do we show her sympathy due to her medical condition that alters her perception of reality?
The Blu-ray comes with a featurette and deleted scenes as the special features. Honestly, this was one of the movies I hoped didn't go ignored during the Pandemic. The past year has seen real winners get quality Blu-rays that deserve your attention. That's what make its what to watch on Blu-ray.
FATALE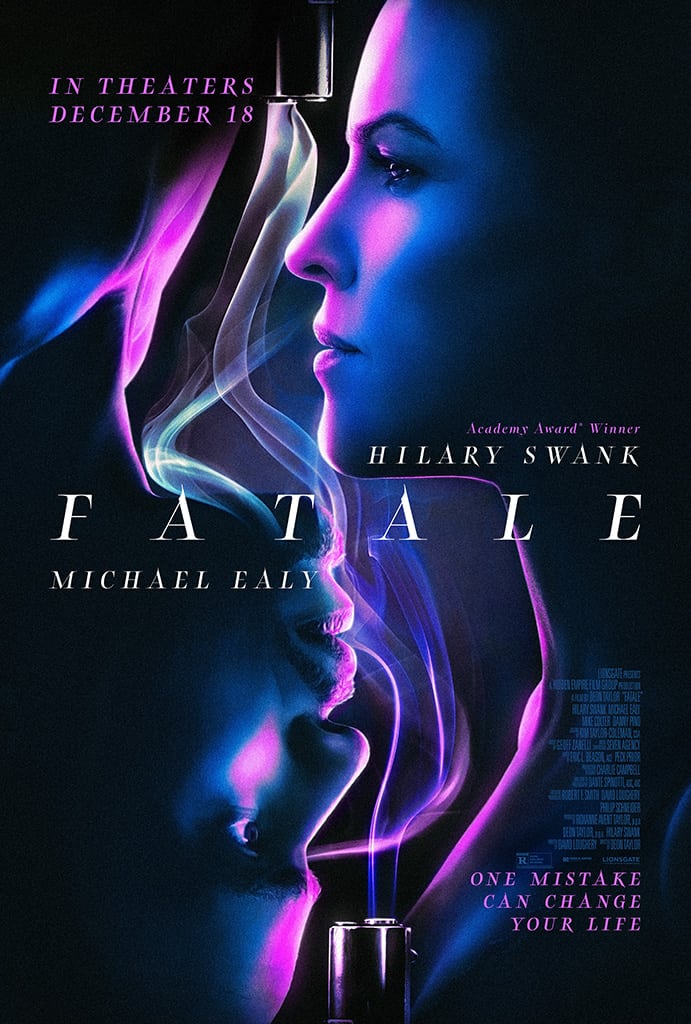 Fatale is a semi-erotic psychological thriller. This was a hard movie to put a label on, but I dig it. It feels like it should have arrived back in the early 1990s, but it plays to modern conventions. I just wish that Swank felt like more of a character than a villain on an old episode of Silk Stalkings. She's an incredible actress and the plot doesn't support her actions.
Fatale is part of the what to watch on Blu-ray in March 2021 for a reason. Sometimes, you need to see charming oddities to study them and get a sense of film construction. Be way smarter about the movies you consume and you'll be rewarded. The Blu-ray comes with a commentary, featurettes and alternate ending. I kinda think the alternate ending works better.
These were what to watch on Blu-ray in March 2021