Cleopatra Entertainment is thrilled to unveil the imminent release of the eagerly awaited sequel, "What The Waters Left Behind: Scars". This critically acclaimed film, penned by Camilio Zaffora and directed by the maestro of horror, Nicolas Onetti, is set to terrorize screens this summer.
Set five years following Onetti's inaugural horror offering "What The Waters Left Behind" (2017), this sequel weaves an enthralling tale. The narrative centers around an Anglo-American indie rock band stranded in the desolate city of Epecuén. The band's internal discord and tour misfortune quickly recede as they uncover the gruesome fate that lurks in the shadows.
"What The Waters Left Behind: Scars" has garnered widespread acclaim following its recent festival circuit run, securing its spot as an official selection at a range of international film festivals. These include SITGES (Spain), Blood Window Film Festival (Argentina), Cinefantasy International Fantastic Film Festival (Brazil), The Boulder International Film Festival (USA), the Brussels International Fantastic Film Festival (Belgium), and the Obscura Film Festival (Germany).
The film stars David Michigan, Mario Alarcon, Magui Bravi, and German Baudino, guaranteeing a nerve-wracking and unforgettable cinematic experience. Mark your calendars for the release on July 18th, available on VOD, Blu-ray, and DVD.
About Cleopatra Entertainment:
Cleopatra Entertainment, a subsidiary of Cleopatra Records founded by Brian Perera, is a Los Angeles-based multimedia company specializing in creating unique cinematic experiences.
The company's impressive portfolio includes "Tubular Bells: 50th Anniversary Tour", Glenn Danzig's highly anticipated horror film "Death Rider in the House of Vampires", the praised biopic "Street Survivors: The True Story of The Lynyrd Skynyrd Plane Crash", the compelling UK drama "Mrs Lowry & Son" featuring Academy Award winner Vanessa Redgrave, and the action-packed extravaganza "China Salesman" starring Mike Tyson and Steven Seagal.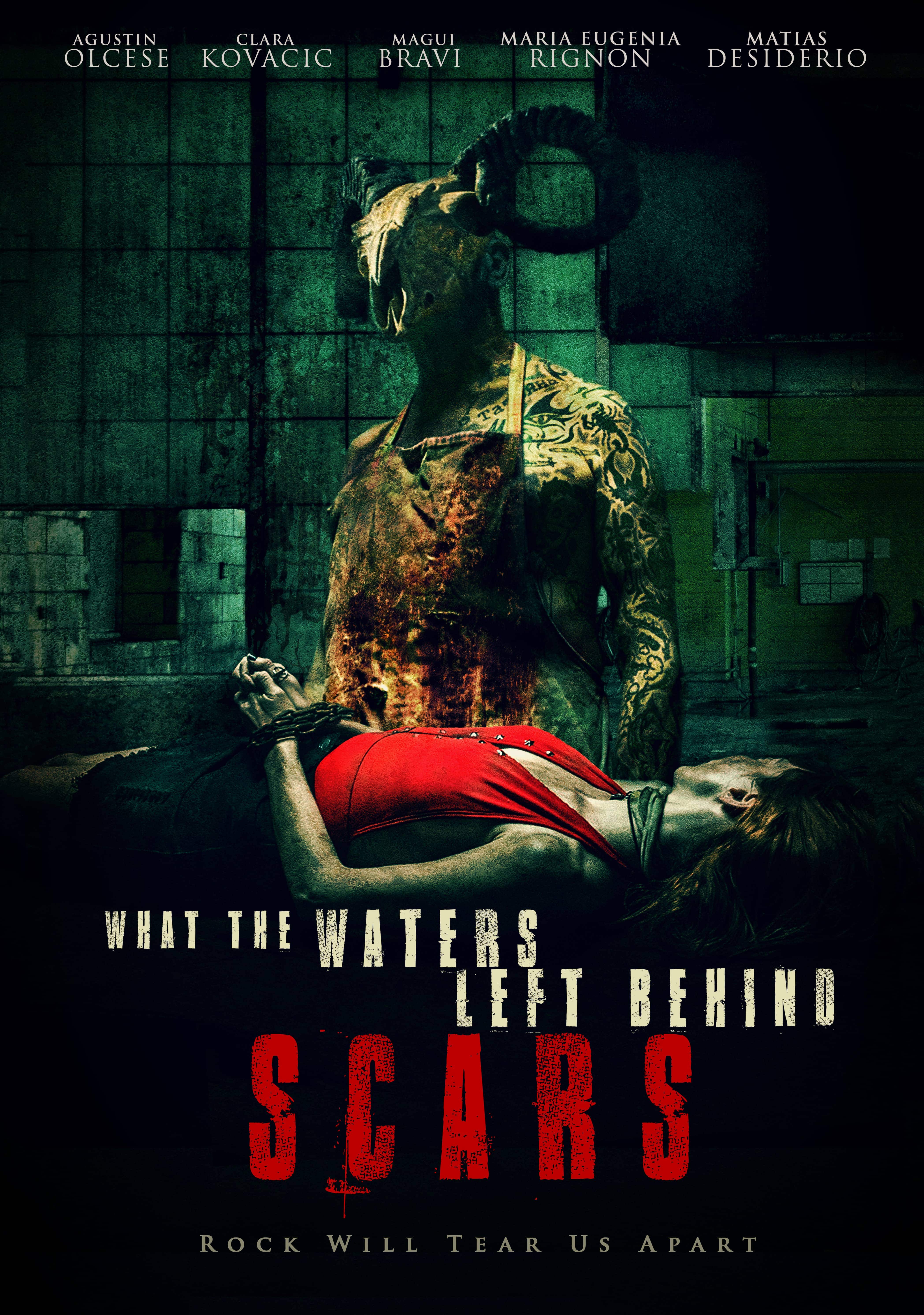 Cleopatra Entertainment continues to push boundaries, offering viewers a diverse selection of films that challenge, captivate, and thrill.
With "What The Waters Left Behind: Scars", the company once again delivers a cinematic gem that promises to leave audiences on the edge of their seats.