No Time to Die gets a podcast. Troy learns what Ranking of Kings is and VHS gets a new iteration.
If you like the No Time to Die news, then get ready. We're going to be rolling pretty hard on James Bond for awhile. So, get ready to dig No Time to Die or don't. There will be more movies.
All of this and more is in the Weekend News.
No Time to Die: The Official James Bond Podcast – Episodes 1 and 2 Now Available
Go behind-the-scenes with No Time To Die: The Official James Bond Podcast
LISTEN TO EPISODE ONE AND TWO NOW
The highly anticipated six-part series, hosted by film critic James King, features exclusive interviews with key cast and crew including Daniel Craig,Rami Malek, Léa Seydoux, Lashana Lynch, Jeffrey Wright, Naomie Harris,director Cary Joji Fukunaga, producers Michael G. Wilson and Barbara Broccoli, along with Billie Eilish, Finneas O'Connell and Hans Zimmer
No Time to Die is ONLY IN THEATERS OCTOBER 8TH

In No Time To Die, Bond has left active service and is enjoying a tranquil life in Jamaica. His peace is short-lived when his old friend Felix Leiter from the CIA turns up asking for help. The mission to rescue a kidnapped scientist turns out to be far more treacherous than expected, leading Bond onto the trail of a mysterious villain armed with dangerous new technology.
V/H/S/94 First Look, To World Premiere At Fantastic Fest And On Shudder Oct. 6
A Shudder Original Film, V/H/S/94 is the fourth installment in the hit horror anthology franchise and marks the return of the infamous found footage anthology with segments from franchise alumni Simon Barrett (Séance) and Timo Tjahjanto (May the Devil Take You Too) in addition to acclaimed directors Jennifer Reeder (Knives & Skin), Ryan Prows (Lowlife) and Chloe Okuno (Slut). In V/H/S/94, after the discovery of a mysterious VHS tape, a brutish police swat team launch a high intensity raid on a remote warehouse, only to discover a sinister cult compound whose collection of pre-recorded material uncovers a nightmarish conspiracy.
Runtime: 100 minutes
Country: U.S. / Indonesia
Language: English / Indonesian
Official Trailer: Twitch's Interactive Series – Artificial – AVAILABLE NOW!
ARTIFICIAL, created by three-time Primetime Emmy® award-winning writer/producer Bernie Su, and starring Dante Basco (Hook, "Avatar: The Last Airbender") and Stephen Chang (Captain Marvel, The Last of Us Part II), returns for a fourth season TOMORROW.

The award-winning, live, scripted, serialized, audience-interactive sci-fi series airs exclusively on Twitch! This season will introduce factions, an interactive storytelling tool that allows the audience to choose a side and make decisions that determine the outcome of the series, as well as virtual characters, played by live actors using motion capture technology, known as Vtubers.
Fantasy Anime Epic "RANKING OF KINGS" Anointed To Stream Exclusively On Funimation Worldwide Beginning October 15, 2021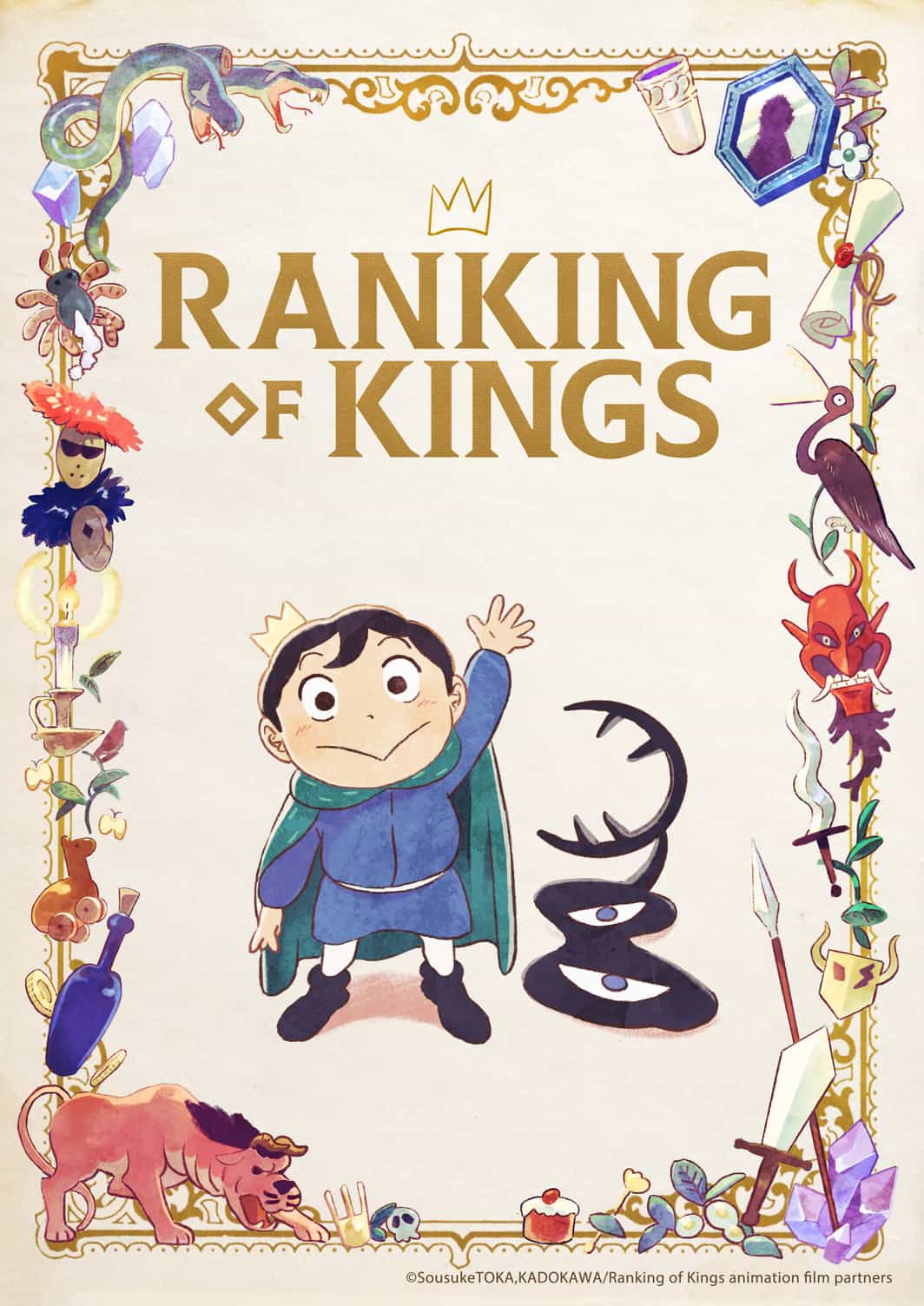 All hail the would-be king! Funimation, the market leader in anime serving audiences worldwide, has announced that it will be the exclusive global streaming home of the new fantasy groundbreaking epic, Ranking of Kings, from Aniplex. The series, featuring the inspirational tale of deaf young prince Bojji and his mysterious outcast friend Kage, will debut on Funimation with English subtitles on Friday, October 15, 2021.
Funimation will also stream subtitled and dubbed episodes in all Funimation territories, including the United States and Canada; the United Kingdom and Ireland; Australia and New Zealand; Brazil, Mexico, Colombia, Chile and Peru; and all of Wakanim's territories throughout Europe.
In Ranking of Kings, the unlikely duo of friends go on an epic and amazing journey filled with adventure, self-discovery and perseverance as they overcome the adversities of the world and their own personal circumstances.