We Bare Bears: The Movie is the series capper to the show's four season long run on Cartoon Network. I love the idea of ending a series with a film to wrap up loose ends. It's pretty incredible to see this show become a worldwide hit after being a webcomic for ages. So, let's continue the love letter to the show that dared to stack bears.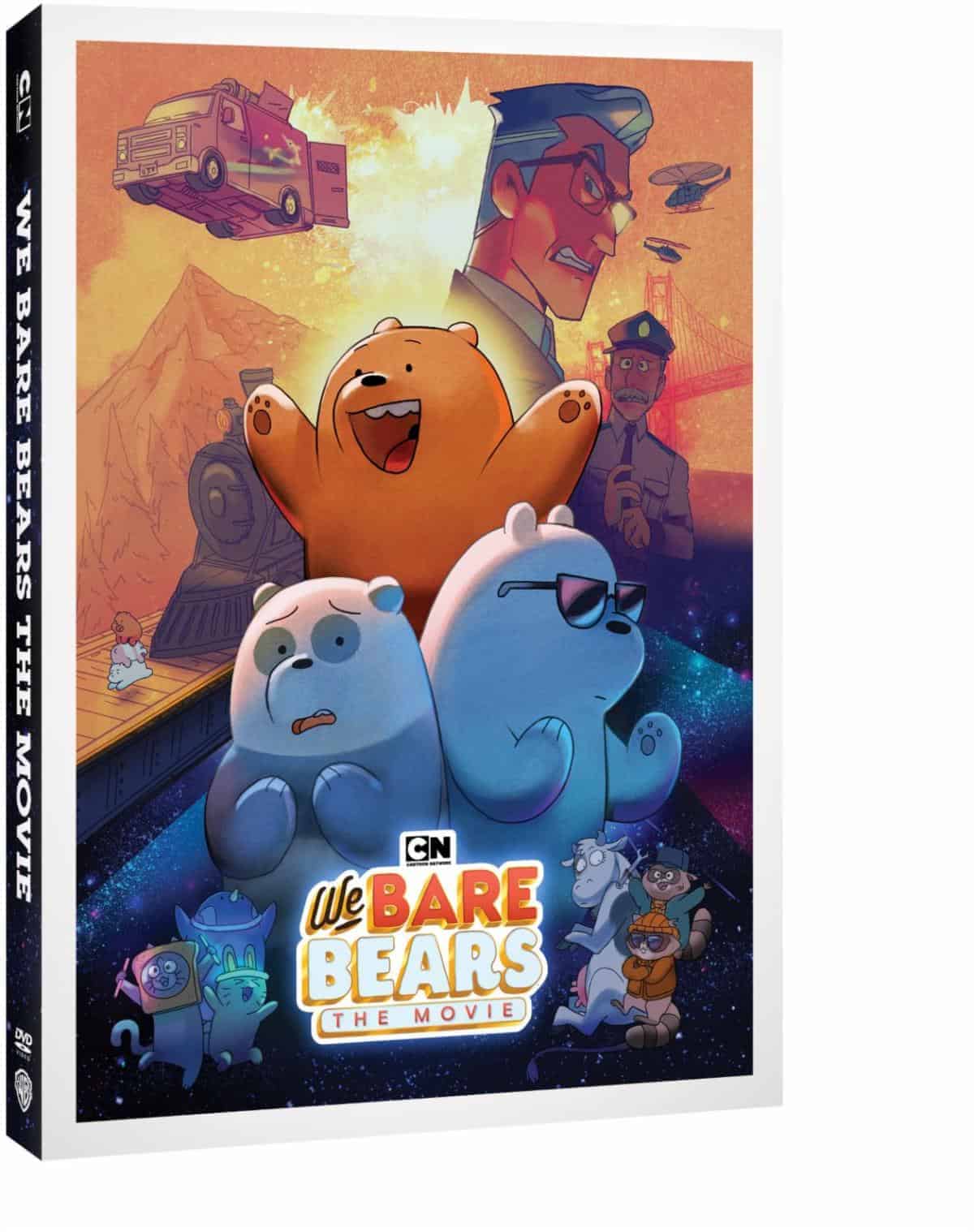 Modern Carton Network shows tend to run the gamut from preachy to abstract to shameless attempt at revamping a prior series for a demo they don't understand. But, every once and awhile, you get real gems that shine through the cracks. Infinity Train is one of those shows, but I feel that We Bare Bears falls into that category as well. Mainly because it's one of the only cartoons in America that still works as a comedy.
What works with We Bare Bears is its earnest nature to be weird silly. As a kid, you are combated with efforts to be serious or be childish. No one tries to walk the line in between and not try to seem overtly cool. While you've seen a plot line about heroes daring to leave home for a new sanctuary, you haven't seen it with the quick quips of a classic comic strip.
The DVD comes with commentary, early sketches, movie pitches, animatics, pencil tests and deleted scenes as the special features. The A/V Quality is typical for recent DVD releases. While I would've liked to have seen a Blu-ray, I'll take what I can get.
We Bare Bears: The Movie arrives on DVD on September 8th