Vertical Entertainment has acquired North American rights to writer/director Eytan Rockaway's crime-drama "LANSKY". Rockaway's script was inspired by actual conversations that took place between Eytan's father, Rob Rockaway and gangster Meyer Lansky before his death. The film stars Academy Award Nominated Harvey Keitel (Reservoir Dogs, Pulp Fiction), Sam Worthington (Avatar, Terminator Salvation),), AnnaSophia Robb (Bridge to Terabithia, Charlie and the Chocolate Factory), Minka Kelly (The Roommate, 500 Days of Summer), David Cade (Into The Ashes), David James Elliott (Trumbo, Affairs of State) and John Magaro (The First Cow, The Big Short). Vertical Entertainment is planning a theatrical day and date release on June 25, 2021.
David Stone (Sam Worthington), a renowned but down-on-his-luck writer, has the opportunity of a lifetime when he receives a surprise call from Meyer Lansky (Academy Award nominee Harvey Keitel). For decades, authorities have been trying to locate Lansky's alleged nine-figure fortune and this is their last chance to capture the aging gangster before he dies. With the FBI close behind, the Godfather of organized crime reveals the untold truth about his life as the notorious boss of Murder Inc. and the National Crime Syndicate.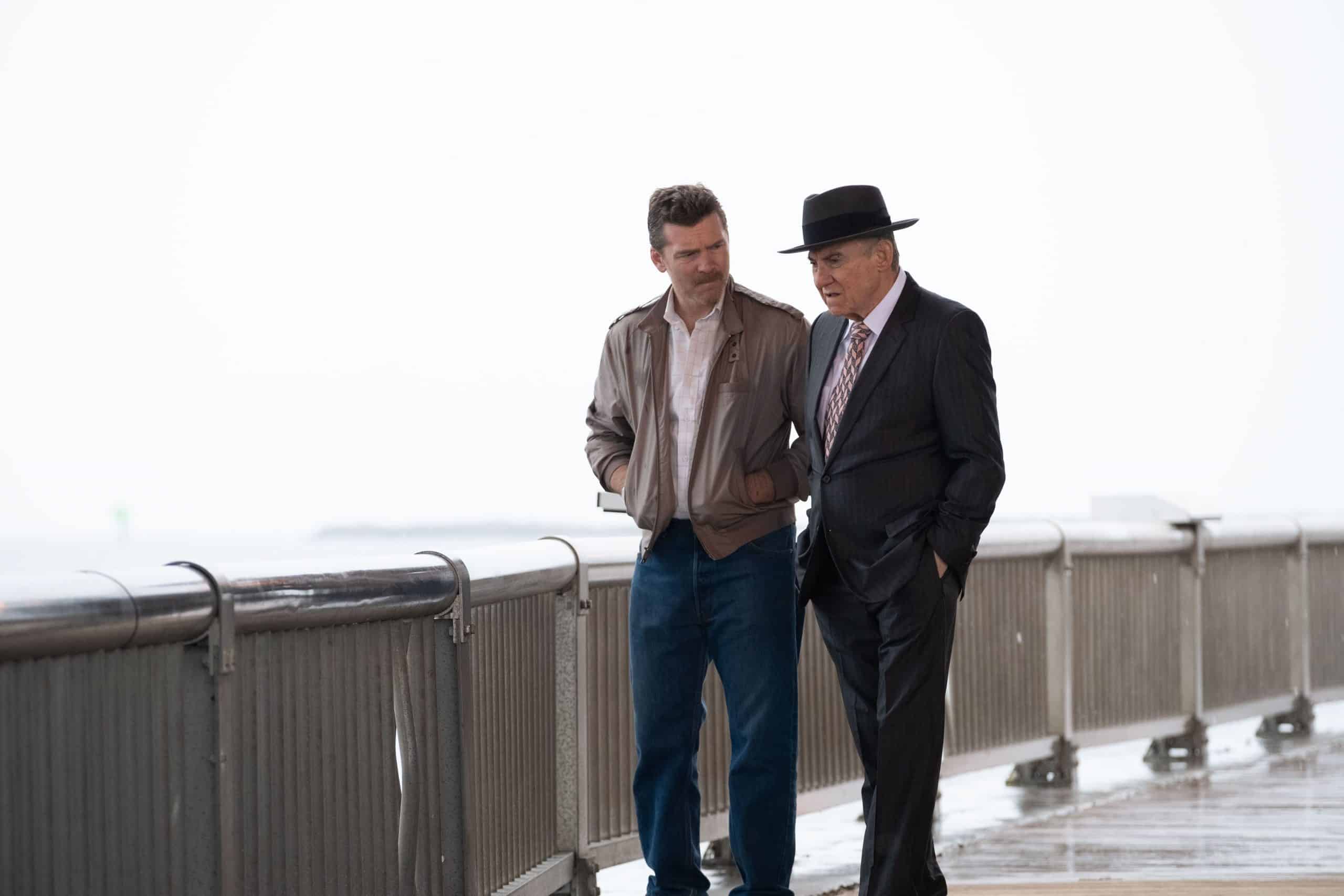 "We are excited to be sharing Meyer Lansky's story to a wide audience who may not be aware of all that he did in his life and showcasing another stellar performance from the iconic Harvey Keitel," said Rich Goldberg, co-president of Vertical Entertainment.
Writer/Director Eytan Rockaway said, "In this day and age it's important to have companies like Vertical that embrace cinema and give independent filmmakers a stage to express their creative voices. "
Producer Jeff Hoffman said "All of the performances are incredible – Keitel is masterful and penetrating, Worthington is gritty and determined, and Magaro was the perfect choice to play the younger Lansky/Keitel. Rockaway does a sensational job telling this remarkable story portraying the complex personality of an historically important gangster known as the Mob's Accountant."
Peter Jarowey and Josh Spector negotiated the deal for Vertical Entertainment with CAA Media Finance on behalf of the filmmakers. Voltage Pictures is handling international sales.
LANSKY was directed and written by Eytan Rockaway, produced by Jeff Hoffman, Robert Ogden Barnum, Lee Broda, and Eric Binns, with cinematography by Peter Flinckenberg, editing by Steven Rosenblum and Martin Hunter, and original music by Max Aruj. The film was produced by Above the Clouds and Guns at Dawn in association with 120DB Films and Caliwood Pictures. Voltage's Nicolas Chartier and Jonathan Deckter are executive producing, along with Russell Gray, Mike Reiser and Jina Panebianco.
Lansky might be in theaters, streaming, whatever soon.