Vertical Entertainment has secured the North American rights to The Gemini Lounge, a mob thriller based on the true story of the DeMeo Crew, an Italian-American crime family that dominated New York City with their violent and bloody reign in the 1960s and 1970s.
The film, written by Kosta Kondilopoulos and directed by and starring Danny A. Abeckaser, follows Bobby Belucci (Emile Hirsch), a recently demoted detective who seeks redemption by taking on an undercover assignment to infiltrate the notorious DeMeo Crew. The film is set to be released day-and-date later this year.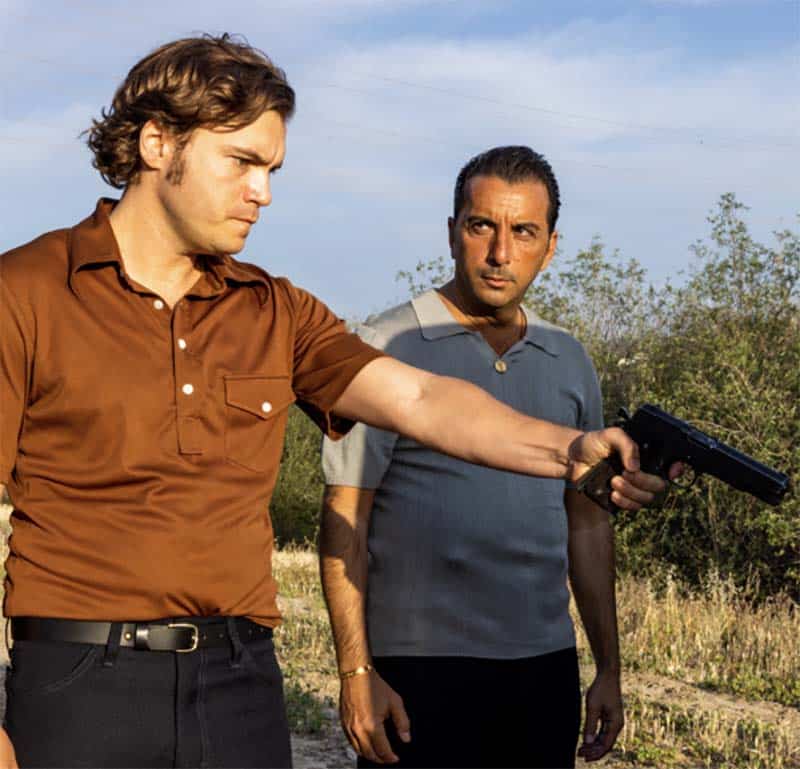 In addition to Abeckaser and Hirsch, the film features Lucy Hale, Greg Finley, Jake Cannavale, Bo Dietl, Vincent Laresca, and more.
After discovering his wife's affair, Bobby Belucci's life falls apart. His wife leaves him, and he's demoted at work. Determined to prove himself, Bobby decides to go undercover as a grunt in the DeMeo Crew's organized crime syndicate, with the goal of getting close to the head of the family, capo Roy DeMeo (Abeckaser). However, as he sinks deeper into the mob, more bodies start dropping, and the price for absolution may be higher than he can pay.
The Gemini Lounge is another addition to Vertical's collection of mob films, which includes Lansky and Capone. Piantedosi negotiated the deal on behalf of Vertical, while Abeckaser negotiated on behalf of the production. Fans of mob thrillers won't want to miss this intense and gripping film, which promises to deliver a thrilling experience.
Vertical Acquires NA Rights to The Gemini Lounge: A Mob Thriller Based on the True Story of the DeMeo Crew