UPHEAVAL, which tells the story of former Israeli Prime Minister Menachem Begin lands a trailer!
Imprisoned by the Soviets. Orphaned by the Holocaust. Elected Prime Minister. Crowned peacemaker by the Nobel Prize Committee. Haunted by the Lebanon War. Menachem Begin was a pillar of the State of Israel and a tireless fighter for the Jewish people. He was, at the same time, a controversial leader. His life is a nuanced and complicated canvas that tells the story of key events in the history of modern Israel and its relationship to its Middle East neighbors.
With evocative imagery, rarely seen archival materials, and revealing interviews with those who knew him, Upheaval portrays the life and essence of this brilliant, tough, complex, loving, and proud man who never compromised when the survival of Israel and the Jewish people were at stake. Release: Abramorama will release the film through a worldwide virtual live premiere on June 7, 2021 followed by a nationwide Watch Now @ Home cinema release on June 9, 2021.
Unearthed Films Releasing Iconic Cult Series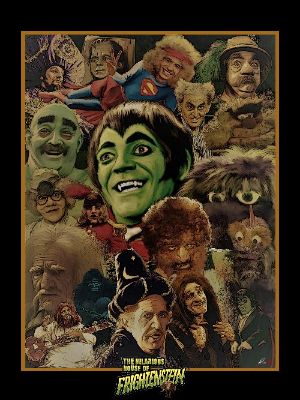 Another lovely day begins in Castle Frightenstein! Unearthed Films announced today, in collaboration with Frightenstein Enterprises International, Trimuse Entertainment, and The Big Pieces Company, it will release all 130 digitally re-mastered episodes of the iconic Canadian cult series THE HILARIOUS HOUSE OF FRIGHTENSTEIN.
The announcement kicks-off a celebration of the series' 50th anniversary, all leading up to a digital release on major U.S. platforms and the release of special collector's edition Blu-rays of all 130 episodes later this year.
"As a child, I loved THE HILARIOUS HOUSE OF FRIGHTENSTEIN," said Stephen Biro, Owner/CEO of Unearthed Films. "I'm thrilled to be able to give the fans what they want… the whole series to enjoy and share with their children and grandchildren the magic of a spooky kids' show that is both entertaining and educational."

"I've found perfect partners with similar sensibilities to celebrate the show's 50th anniversary," said Mitch Markowitz, Co-Producer/Co-Star aka Super Hippy, and CEO of Frightenstein Enterprises International. "We're excited to introduce the series to a new audience, who we're sure will appreciate its whimsical, pseudo horror approach to children's television. FRIGHTENSTEIN is definitely not just for kids; it's also a perfect late night 'vehicle' for teenagers and adults."

Helmed by horror film legend Vincent Price (House of Wax, The Fly) and Canadian comedian/actor/singer Billy Van (The Sonny & Cher Show, The Hudson Brothers Show), THE HILARIOUS HOUSE OF FRIGHTENSTEIN is one of the most iconic and influential Canadian television series of all time and the longest running kids' TV show in Canadian history.
An instant hit when it debuted in Canada in 1971, this pseudo horror kids TV series attained cult status with children, teens and adults, and is still revered today. Offering a fresh new look and feel to sketch comedy, the series first aired to an after-school audience, inspiring such stars as Mike Myers, Jim Carrey, Russel Peters, Alice Cooper and SCTV's John Candy. California's KTLA successfully aired the show opposite the king of late-night television, Johnny Carson's The Tonight Show, occasionally out rating Johnny!

THE HILARIOUS HOUSE OF FRIGHTENSTEIN was also a groundbreaking format at the time. The comedic-horror format represented a different concept in children's programs. As producer Riff Markowitz described it, it's a modular concept with each segment roughly 5 minutes long and an entity in itself. Vincent Price linked the segments together.

In THE HILARIOUS HOUSE OF FRIGHTENSTEIN, Count Frightenstein and his cohorts are banished from Transylvania to Frankenstone. The series follows the adventures of The Count, Igor, Grizelda "The Ghastly Gourmet", The Librarian, The Wolfman, Bwana Clyde Batty, Dr. Pet Vet, The Professor, and numerous other 'characters' live and otherwise, not to mention 'the horror master host himself', Vincent Price. Each one-hour episode is a refreshing mix of humor and educational segments, all flavored with the spice of mock horror.

In celebration of 50 years on air worldwide, Unearthed Films will launch an exclusive Unearthed FRIGHTENSTEIN merchandise line, host contest giveaways, showcase archival footage and interviews and more ahead of the digital and collector's Blu-ray releases. Additional details to be announced soon.

The Markowitz Corporation, with offices in Los Angeles and Toronto, created THE HILARIOUS HOUSE OF FRIGHTENSTEIN in 1971. The company also produced many hundreds of hours of television series including The Hitchhiker, The Ed Allen Fitness Show, Caveat Emptor, a public affairs series, and numerous game shows and HBO and Canadian network specials featuring Red Skeleton (A Royal Command Performance), George Burns, Wolfman Jack, and many more. The FRIGHTENSTEIN series was produced by brothers Riff and Mitch Markowitz. Unearthed Films is the US distributor with The Big Pieces Company handling international sales.
Hulu Acquires CHANGING THE GAME, Award-Winning Doc Centering On Transgender High School Athletes
Hulu has acquired the Superfilms! award-winning documentary CHANGING THE GAME. The feature film will make its streaming premiere on Tuesday, June 1, 2021 as a Hulu Original Documentary and part of Hulu's Pride Month celebration.
Emmy® award-winning filmmaker Michael Barnett's urgent and subsuming sports documentary illuminates what many have called the civil rights issue of our time: transgender inclusion in sports. CHANGING THE GAME takes us into the lives of three high school athletes-all at different stages of their athletic seasons, personal lives, and unique paths as transgender teens. Their stories span across the U.S. – from Sarah, a skier and teen policymaker in New Hampshire, to Andraya, a track star in Connecticut openly competing on the girls track team. The film centers on Mack Beggs, who made headlines when he became the Texas State Champion in girls wrestling – as a boy.
CHANGING THE GAME is directed by Michael Barnett and produced by Clare Tucker and Alex Schmider. Chris Mosier serves as executive producer. Music for the film is composed by Tyler Strickland.
CHANGING THE GAME will debut as a director's cut with new footage and a new original song called "Chasing Dreams" by Gozé featuring Old Man Saxon and singer-songwriter & trans activist Shea Diamond. The song was written and produced by Sebastian Fritze, Old Man Saxon and Tyler Strickland.
CHANGING THE GAME made its world premiere at Tribeca Film Festival in 2019 and has since won the Audience Award for Best Documentary at Outfest Film Festival and Frameline Film Festival, among others.
CHANGING THE GAME makes its streaming premiere amid an intensifying national debate about transgender identity and inclusion. While news media is consumed with stories about transgender athletes with states across the U.S. introducing bills in legislatures on the issue, this documentary sheds light on the intimate and emotional realities for the transgender teenagers affected as the stakes sharpen in their daily lives on and off the field–all the way up to the Supreme Court. Often heartbreaking, sometimes humorous, always human–these young athletes invite us into their lives, showing us what they're made of and invoking audiences to ask the same of themselves.
CHANGING THE GAME joins Hulu's growing slate of award-winning Original documentaries that seek to elevate powerful stories about the human experience including Hillary, Greta, Minding the Gap, Untouchable and Ask Dr. Ruth.
S#!%HOUSE comes to DVD & Blu-ray on May 18th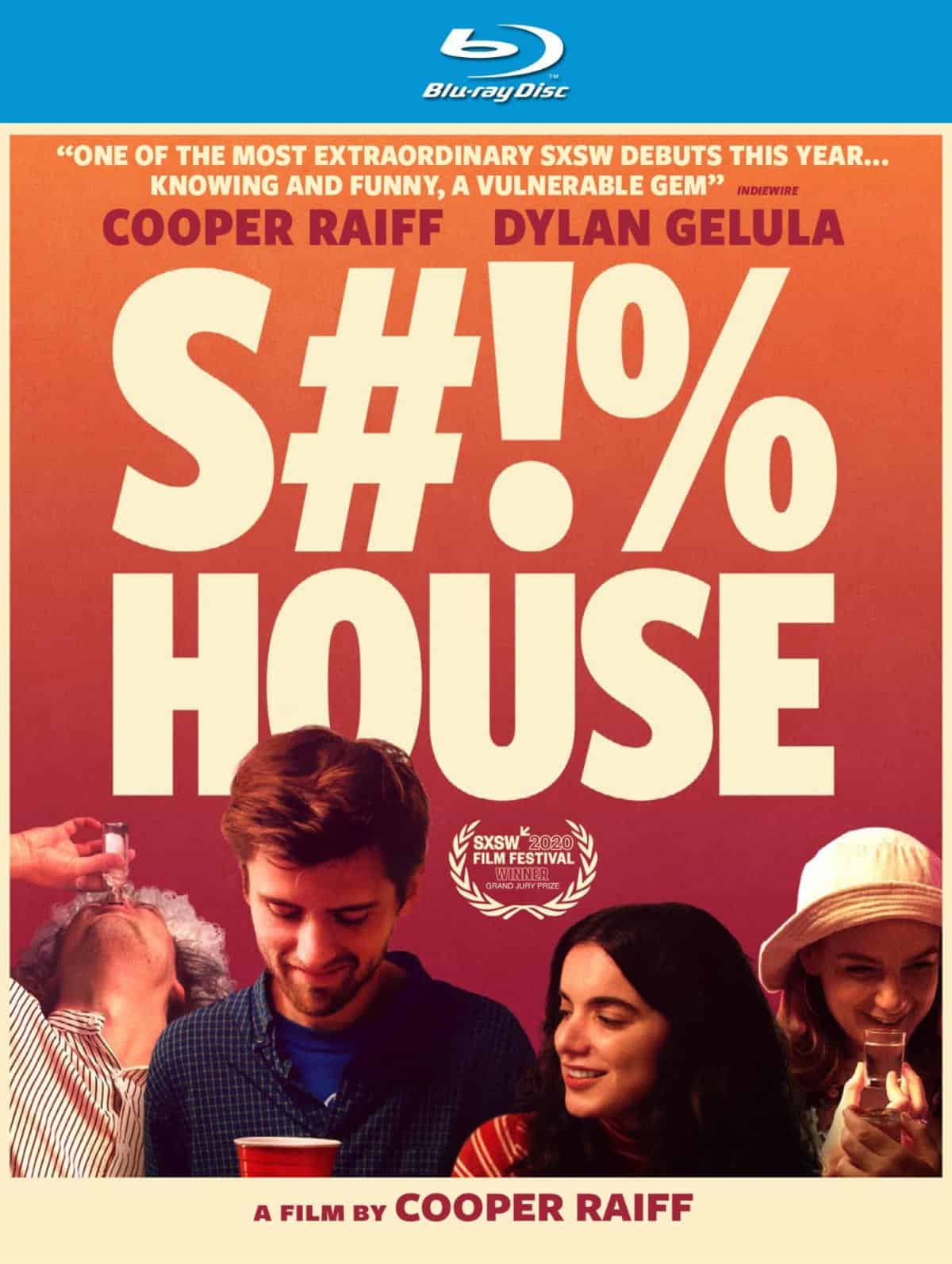 Lonely college freshman Alex (writer/director Cooper Raiff) has closed himself off from his peers, who all appear to have this whole "college thing" figured out. But everything changes one night when Alex takes a leap and attends a party at S#!%HOUSE – a legendary party fraternity – where he forges a strong connection with Maggie (Dylan Gelula, FIRST GIRL I LOVED).
The next day, she ignores him completely and seems to have forgotten about their amazing night. Desperately clinging to his social breakthrough, Alex pulls out all the stops with one more night at S#!%HOUSE, hoping torekindle that moment of connection. From producer Jay Duplass, this Grand Jury Prize Winner at the 2020 SXSW Film Festival announces a hilarious and winning new star of American independent film.​
Artfully animated features "The Legend of Hei" (May 11) and "The Prince's Voyage" (May 18) arrive from Shout Factory
Over five years in the making, THE LEGEND OF HEI is a heart-warming fantasy movie adventure, bolstered by beautiful animation and enchanting narrative. Filmmaker Ping Zhang (a.k.a MTJJ) derived THE LEGEND OF HEI from a popular flash animation series he created in 2011.
The series gained immense popularity when it debuted online in China, and Zhang then decided to develop it into a feature-length movie. Following successful openings in China and Japan, THE LEGEND OF HEI recently screened at Annecy International Animation Film Festival and Japan Media Arts Festival to great audience enthusiasm. THE LEGEND OF HEI also features an exceptional English voice cast, featuring Chinese American talent, including Emi Lo (Bofuri, Valentine), Aleks Le (Funan, Ne Zha), Howard Wang (Dragon Ball Z, Marvel Avengers Academy), Kaiji Tang (Justice League, Grantz-O), Caleb Yen (Black Clover, Scott & Crowley), and Suzie Yeung (Kemono Friends).
Directed by the venerable French animator Jean-François Laguionie (The Painting, Cannes Palme d'Or winner Rowing Across the Atlantic) and Xavier Picard (King Arthur and the Knight of Justice), THE PRINCE'S VOYAGE is a beautiful and exciting movie adventure that promotes acceptance and diversity. Available for the first time on North American home entertainment shelves, THE PRINCE'S VOYAGE Blu-ray Combo Pack contains insightful bonus content and is a must-have for collectors and animation enthusiasts.
A production of Blue Spirit Productions (Oscar®-nominated My Life as a Zucchini) and Melusine Productions (Wolfwalkers), THE PRINCE'S VOYAGE screened at The Annecy International Animation Film Festival, Rotterdam International Film Festival, New York Animation First, and Chicago International Film Festival to great audience enthusiasm. Filmmaker Jean-François Laguionie received an Honorary Cristal Award at the 2019 Annecy for his illustrious career in animation.
Thandiwe Newton Starrer "GOD'S COUNTRY" Adds Five
Joris Jarsky ("The Little Things") and Jefferson White ("Yellowstone") play the two intruders encroaching on Sandra's territory. Veteran character actor Jeremy Bobb ("The Knick") plays a local sheriff drawn into the conflict. Kai Lennox ("Green Room") and Tanaya Beatty ("Through Black Spruce") round out the cast as Sandra's department chair and favorite student, respectively. Mark Bennett ("Destroyer") handled casting for the production.

Principal photography on "God's Country" began in early 2020 but was interrupted by the Covid-19 pandemic and put on hold until shooting finally resumed this March. Adapted from a short story by celebrated author and Pulitzer Prize finalist James Lee Burke, the project marks the feature film debut of director Julian Higgins, who penned the screenplay in collaboration with writer Shaye Ogbonna.

Cold Iron CEO Miranda Bailey and Amanda Marshall are producing the film, along with Halee Bernard and Higgins. Anthony Ciardelli and The Film Arcade's Jason Beck serve as Executive Producers. ICM Partners is representing the film. ###
ABOUT COLD IRON PICTURES Cold Iron Pictures is dedicated to developing and producing quality films. Titles include NORMAN, SWISS ARMY MAN, DIARY OF A TEENAGE GIRL, TIME OUT OF MIND. ABOUT FILM ARCADE The company handles all marketing, publicity, social media, distribution and media buying for its theatrical releases, and has a home entertainment distribution deal with Universal Pictures.

The company previously released Mike Birbiglia's sophomore film DON'T THINK TWICE, which has grossed over $4M at the U.S. box office. In 2019 The Film Arcade released FAMILY and BEING FRANK, two comedies that were acquired at SXSW.
TWO EVIL EYES comes to 4K UHD from Blue Underground on August 24th, 2021!