Prepare yourself for a wicked odyssey of blood, cheese, and a twisted reimagination of the classic tale of "Heidi." Fathom Events, in collaboration with Raven Banner Releasing and Swissploitation Films, is thrilled to present the premiere of the highly anticipated modern grindhouse epic, Mad Heidi. Mark your calendars for a special one-night engagement on Wednesday, June 21 at 7:00 p.m. local time in theaters nationwide.
Mad Heidi takes us on a wild and thrilling journey, introducing a grown-up Heidi (Alice Lucy) living an idyllic life in the Swiss Alps alongside her beloved grandfather (David Schofield). However, this picturesque landscape is overshadowed by an increasingly dystopian world ruled by a ruthless dictator, Our Very Swiss Leader (Casper Van Dien), with a bizarre obsession for dairy and dreams of global dominance.
When Heidi's goat-herding lover (Kel Matsena) is brutally murdered for distributing illegal cheese, she embarks on a quest for vengeance, pitting her against fierce female prison inmates, cheese-fueled Swiss super-soldiers, ninja nuns, and more. Together, they will strive to dismantle the tyrannical regime and restore freedom to Switzerland.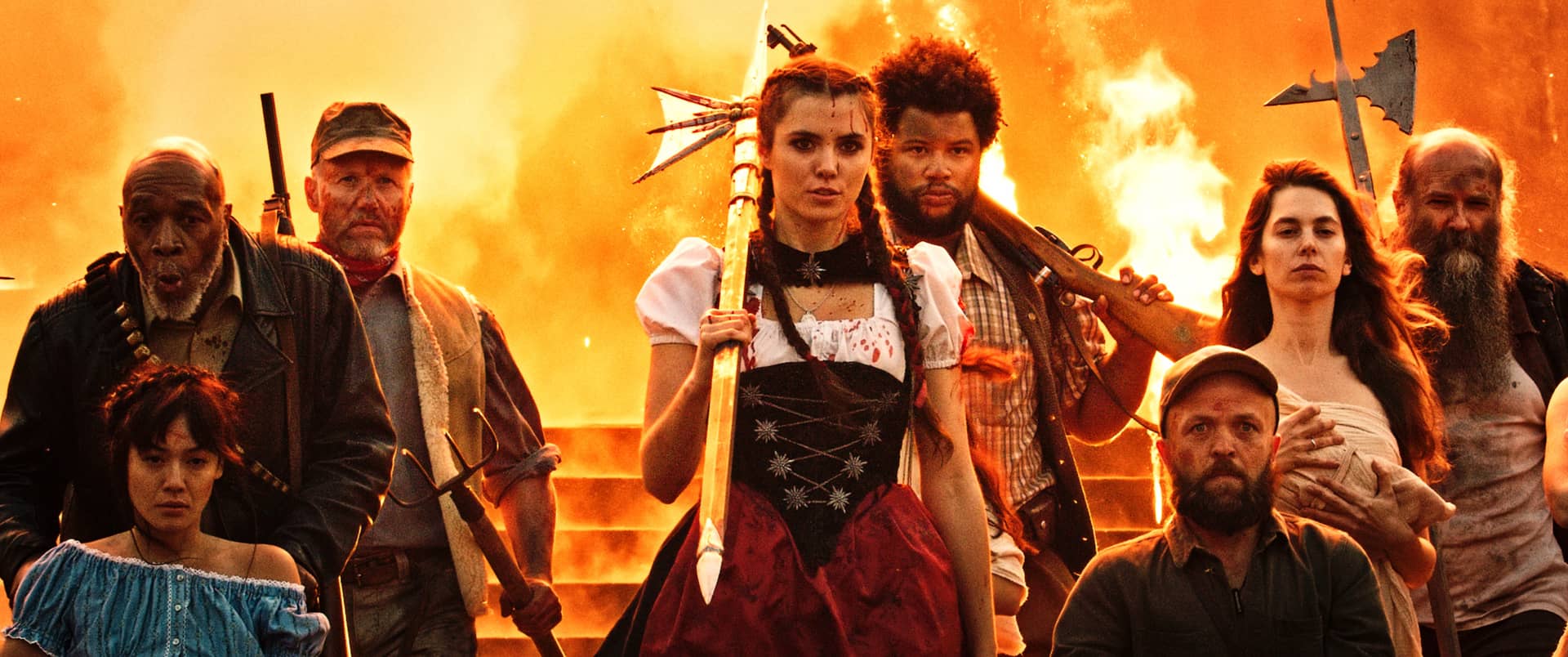 The Fathom Event screening of Mad Heidi offers an extraordinary experience for fans. Join stars Casper Van Dien and Alice Lucy, along with co-directors Johannes Hartmann and Sandro Klopfstein, as they introduce this groundbreaking film. Get ready to be immersed in the twisted world of Mad Heidi, where the boundaries of grindhouse cinema are pushed to their limits.
Innovative Approach and Crowdfunding Success
Mad Heidi caught attention for its innovative approach to financing. By relying on crowdfunding, the film's creators ensured that its original vision was preserved while empowering both the filmmakers and the backers. This commitment to maintaining creative integrity shines through in the film's elaborate sets, impressive practical makeup and gore effects, and unhinged ingenuity. Johannes Hartmann and Sandro Klopfstein, in their directorial debut, bring a fresh twist to a classic favorite, making Mad Heidi an unforgettable tribute to grindhouse cinema.
The Fathom Events Experience
Following the success of Fathom Events' indie horror hit, Winnie-The-Pooh: Blood And Honey, Mad Heidi promises to captivate audiences with its audacious storytelling and distinct visual style. Prepare to be transported to a world of chaos, rebellion, and cheese-infused madness as Mad Heidi graces screens across the United States. Canadian viewers can also catch the film at select Cineplex locations.
Save the date! Mad Heidi will be unleashed in theaters nationwide on Wednesday, June 21, 2023, at 7:00 p.m. local time. Be part of a unique cinematic experience and witness the rise of a new era in grindhouse filmmaking. Tickets are available for purchase starting Friday, May 19 at Fathom Events.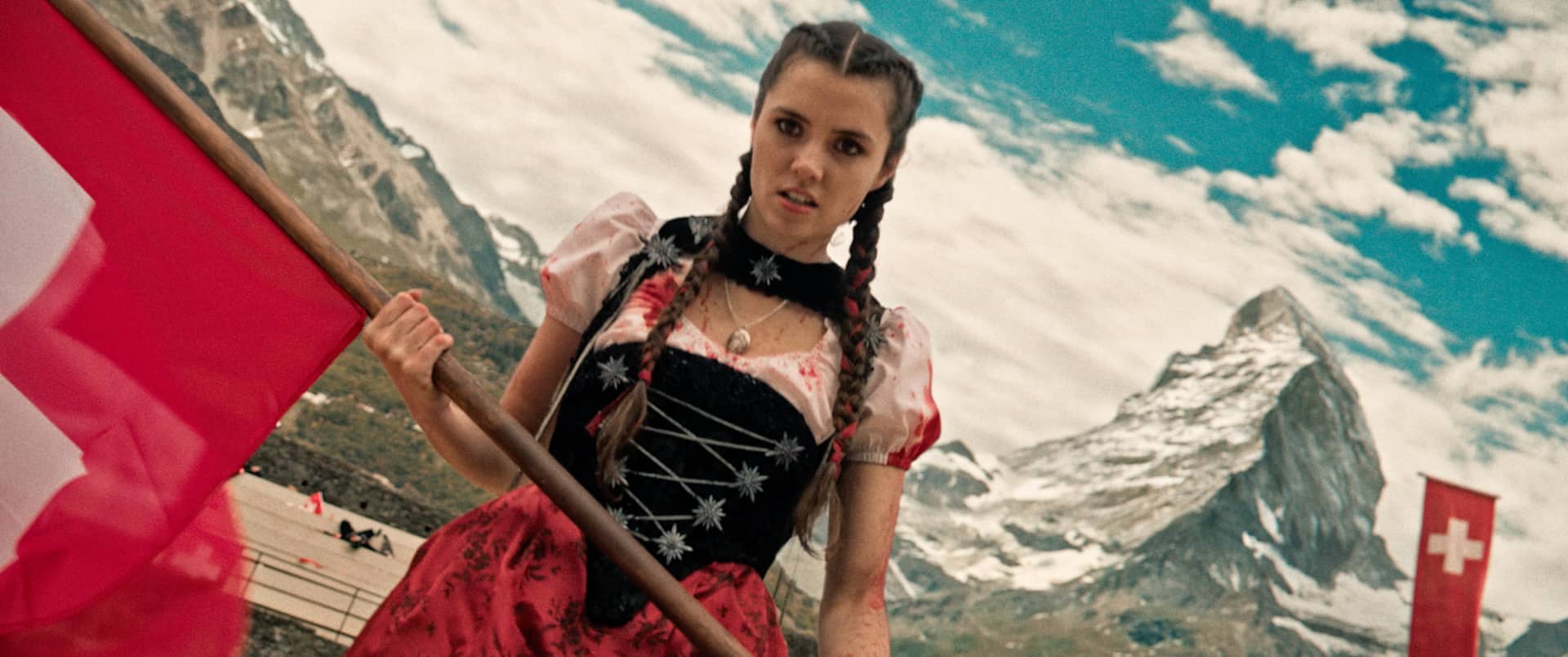 Secure your spot and get ready to embark on an epic adventure with Mad Heidi.
Note: Due to the ongoing global pandemic, please check local guidelines and safety protocols before attending the screening.