Get ready for a bone-chilling cinematic experience as Shudder, AMC Networks' premium streaming service for horror enthusiasts, joins forces with IFC Films to present the theatrical debut of "WHEN EVIL LURKS" on October 6th.
This heart-pounding film, directed by the mastermind Demián Rugna, is set to make its global debut at the prestigious 2023 Toronto International Film Festival, marking Rugna's second feature after the electrifying "TERRIFIED," which clinched the Best Horror Feature title at Fantastic Fest back in 2017. Brace yourselves for an encounter with fear, as "WHEN EVIL LURKS," a Shudder Original, co-produced by Shudder, Machaco Films, and Aramos Cinema, is set to premiere exclusively on Shudder come October 27th.
The partnership doesn't stop there; AMC Studios is in the early stages of collaborating to expand the "WHEN EVIL LURKS" universe into the realm of television, promising an even more immersive experience for fans.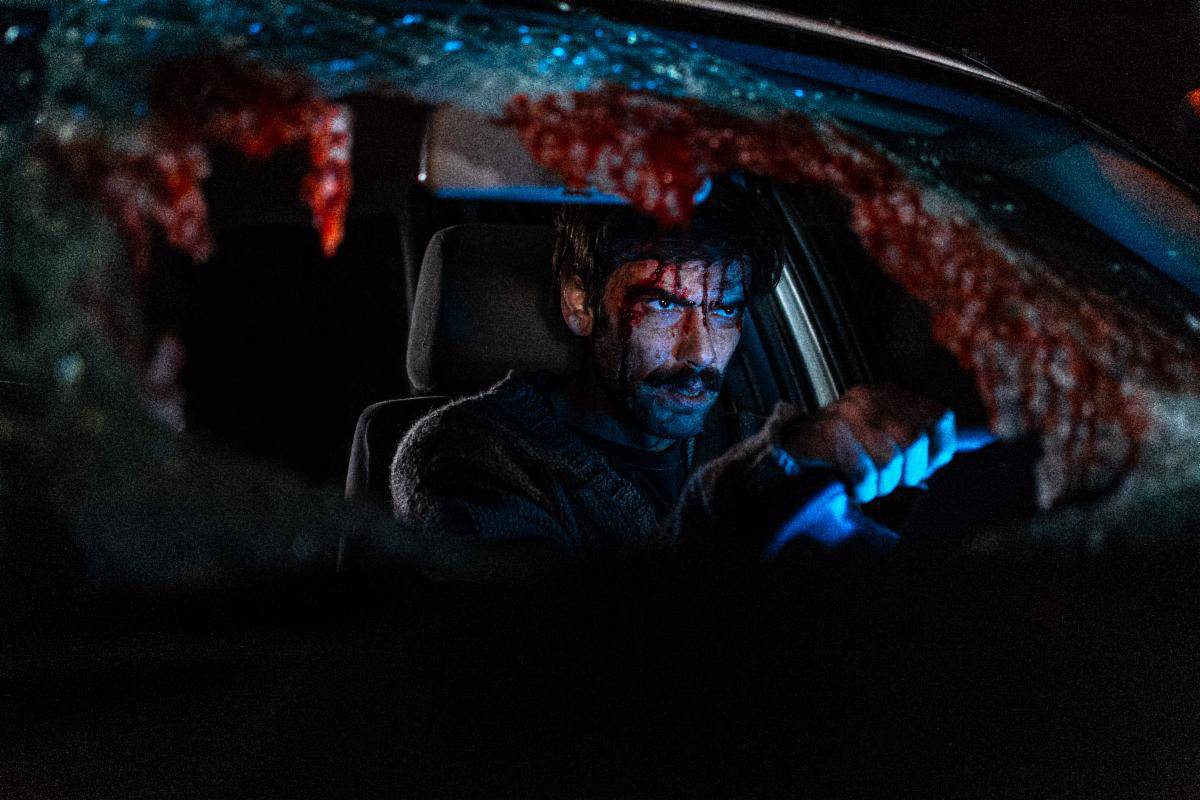 Guided by the visionary Rugna, the film narrates the chilling tale of two brothers stumbling upon a mutilated corpse near their property. As they delve deeper into the eerie occurrences plaguing their village, they uncover a malevolent spirit that has possessed a local man.
The man's only hope lies in adhering to a set of arcane protocols to free himself from the clutches of this festering demon. The film keeps audiences on the edge of their seats as the brothers embark on a heart-pounding escape, racing against time to break free from the relentless grip of the vengeful spirit.
Leading the cast are Ezequiel Rodriguez, Demián Salomon (known for "YOU HAVE NO IDEA WHO YOU'RE TALKING TO"), Luis Ziembrowski, Silvia Sabater (recognized from "VICKY CRISTINA BARCELONA"), and Marcelo Michinaux. With the combined efforts of Shudder, Machaco Films (Argentina), and Aramos Cine (Argentina), this powerhouse cast brings the spine-tingling narrative to life.
Scott Shooman, Head of AMC Networks' Film Group, exclaimed, "Shudder consistently cultivates the finest and most innovative voices in horror, and they have yet again triumphed with Demián's fresh and terrifying creation, 'WHEN EVIL LURKS.' We're elated to unleash this malevolent force onto the big screen, continuing our fruitful partnership with Shudder's Film Group."
Director Demián Rugna shared his enthusiasm for collaborating with Shudder, stating, "Working with Shudder has been an incredible and seamless experience. They granted me the creative freedom to direct with the common goal of discovering novel ways to astonish and terrify audiences through an innovative approach and an entirely new narrative."
The anticipation is palpable, with Charades' co-founders Pierre Mazara, Carole Baraton, and Yohann Comte exclaiming, "We're thrilled to continue our collaboration with Shudder/IFC Films, and we were utterly captivated by this Argentinean masterpiece. We're eagerly awaiting the audience's reaction in Toronto."
Mark your calendars for this hair-raising extravaganza as "WHEN EVIL LURKS" prepares to unleash its terror upon the world.
With Shudder and IFC Films at the helm, horror aficionados can expect an unparalleled cinematic journey into the heart of darkness.