Exciting news for horror movie enthusiasts! Uncork'd Entertainment has recently acquired the North American rights to the highly anticipated film "First Contact" directed by Bruce Wemple, known for his work on "Wendigo" and "Monstrous." This creature feature promises to deliver a thrilling experience with its practical effects and an outstanding performance by the talented Anna Shields, a staple in Wemple's films. Premiering to rave reviews at Panic Fest in April, "First Contact" is set to captivate audiences with its spine-chilling storyline.
The Terrifying Tale of "First Contact"
"First Contact" follows the story of two estranged adult siblings, Casey and Dan, as they embark on a journey to their late scientist father's farmhouse. Their mission is to unravel the mysteries behind their father's unfinished work. Little do they know, their father's experiments were far more dangerous than they ever anticipated. A malevolent entity, trapped in the depths of time and space for millions of years, has been unleashed and is wreaking havoc on the unsuspecting locals. As the body count rises, Casey and Dan must unlock the secrets of this otherworldly monster before it's too late.
Acclaimed Reception and Anticipation
Premiering to enthusiastic applause at Panic Fest, "First Contact" left audiences thrilled and eager for more. Keith Leopard, the President of Uncork'd Entertainment, expressed his excitement about the film's potential, praising its strong script, incredible effects, outstanding performances, and brilliant direction by Bruce Wemple. With such positive early feedback, the studio has high hopes for the film's release in June.
A Stellar Cast and Unforgettable Experience
In addition to Anna Shields' impressive performance, "First Contact" boasts a talented ensemble cast including James Liddell, Chris Cimperman, Caitlin Duffy, and Paul Kandarian. Together, they bring the gripping narrative to life, ensuring a captivating and unforgettable cinematic experience.
Upcoming Release Plans for Digital and DVD
Uncork'd Entertainment is planning to release "First Contact" digitally and on DVD, providing horror enthusiasts with multiple platforms to enjoy this spine-chilling masterpiece. Fans can look forward to immersing themselves in the intriguing world of the film, where danger lurks in the shadows and secrets await revelation.
Prepare yourself for an enthralling cinematic experience as Uncork'd Entertainment brings the highly anticipated creature feature "First Contact" to North American audiences. Directed by Bruce Wemple, this film promises a captivating story, stunning practical effects, and outstanding performances, including Anna Shields in a standout role.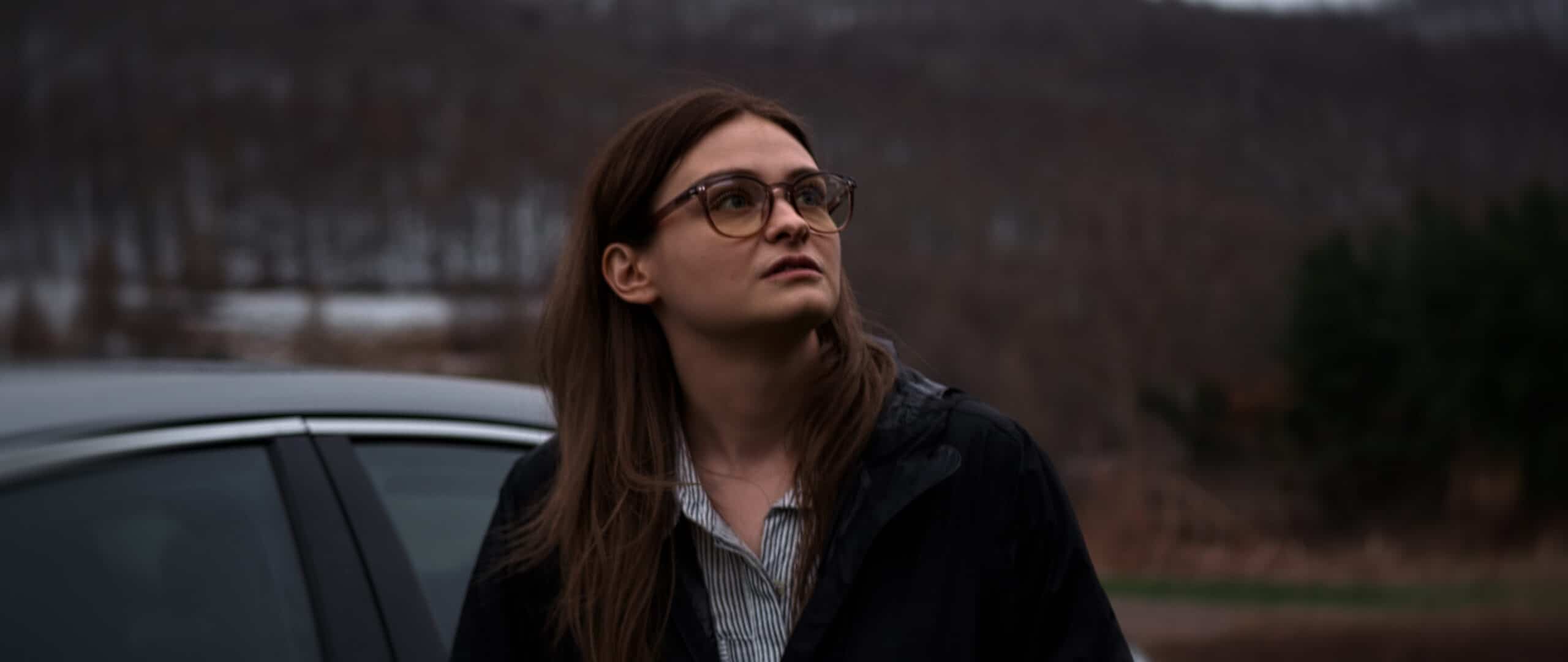 With its successful premiere at Panic Fest and the studio's confidence in its potential, "First Contact" is set to leave viewers on the edge of their seats.
Stay tuned for its release in June, and get ready to dive into a world where the line between reality and horror is blurred, and every step could be your last.