We're doing a second helping of movie news kicking off with Level 33, some horror movies and bit of Loot Crate news. Plus, we talk about some upcoming Paramount DVD releases. Keep reading!
THE RESORT – Horror Film Shot in Hawaii – Starring Bianca Haase, Brock O'Hurn, Michelle Randolph, Michael Vlamis, Directed by Taylor Chien – Out April 30, 2021
| | |
| --- | --- |
| Distributed By: | Vertical Entertainment |
| In Select Theaters & On Demand: | April 30, 2021 |
| Written & Directed By: | Taylor Chien |
| Produced By: | Will Meldman, Sam Mobley, Justin Chien, Taylor Chien |
| Starring: | Bianca Haase, Brock O'Hurn, Michael Vlamis, Michelle Randolph |
| Rating: | Not Yet Rated |
| Run Time: | 74 mins |
| Synopsis: | Four friends head to Hawaii to investigate reports of a haunting at an abandoned resort in hopes of finding the infamous Half-Faced Girl. When they arrive, they soon learn you should be careful what you wish for. |
IFC Midnight's THE DJINN – Directed by David Charbonier and Justin Powell – In Theaters, Digital and On Demand on Friday, May 14th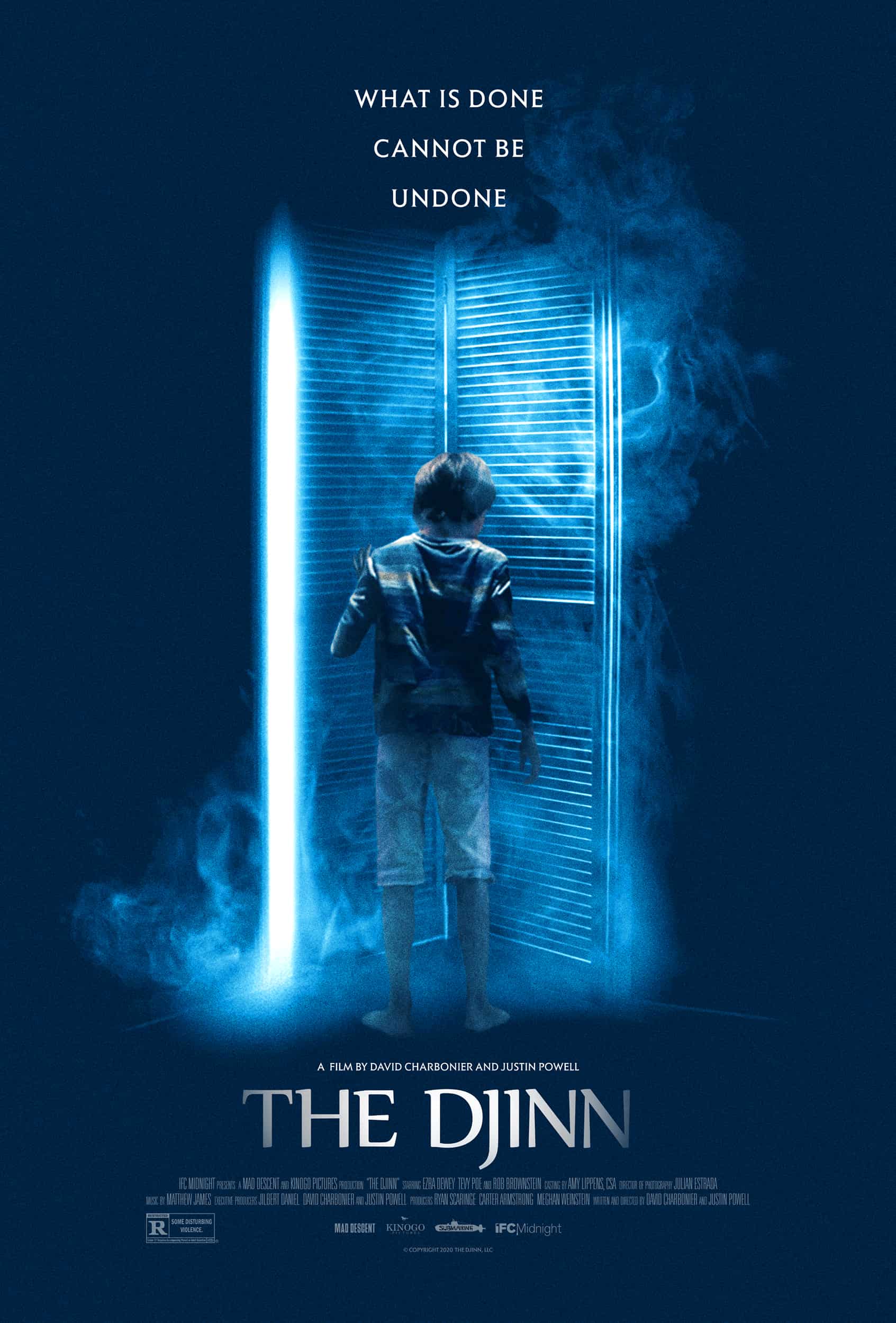 Opening in New York at the IFC Center, Los Angeles at Laemmle NoHo7
and Select Theaters Nationwide on Friday May 14th.
The film will also be available on digital/VOD everywhere you rent movies.
The story follows a mute twelve-year-old, Dylan Jacobs, as he discovers a mysterious book of spells inside his new apartment. Grieving the loss of his mother, and feeling isolated from everyone except for his father, Dylan performs a ritual that promises to deliver his heart's desire: to have a voice. But he soon discovers that every gift has a toll when a sinister djinn arrives to collect his soul. Now trapped in his new home with nowhere to hide, Dylan must find a way to survive until the stroke of midnight or pay the ultimate price.
Star-Lord Invades the new Mixtape Loot Crate!
It's time for an epic pop culture mashup! Press play on this month's "Mixtape" themed Loot Crate full of your favorite nostalgic franchises, with collectibles and gear from Guardians of the Galaxy, TMNT, "SpongeBob SquarePants," and "Rugrats." This crate is filled with exclusive collectibles, items, and wearable goods you won't find anywhere else.
Our "Mixtape" crate sounds off with an officially licensed Star-Lord Guardians of the Galaxy Figure Set. This collaboration with Marvel is the first in a series of Guardians figures you'll only find at Loot Crate.
To complete the series, subscribe to receive the next four crates. The set includes Star-Lord, Rocket Raccoon, Gamora, and Groot. Each character in the series will lock together forming a final Guardians figure set that you'll be proud to display in your collection.
Also playing in this month's crate are officially licensed exclusives from TMNT, Rugrats, and SpongeBob SquarePants!
This month's crate also includes a Premium Add-On Item: a Kidrobot Futurama All Hail Hypnotoad Figure!
Loot Crates start at $24.99 plus shipping and handling. Supplies are limited. Be sure to order by May 19 at 9:00pm PST!
Get in the mix when you subscribe to Loot Crate!
THE SPACE BETWEEN arrives on Video-On-Demand and Digital June 15th
Golden Globe® winner* Kelsey Grammer stars in THE SPACE BETWEEN, an inspiring coming-of-age story set during the iconic 90s LA music scene, coming to Video-On-Demand and Digital on June 15 from Paramount Home Entertainment. The film will be released in limited theaters April 23.
SYNOPSIS | Micky Adams (Grammer), an eccentric has-been rock musician, loses his grip on reality as his record label looks to drop him and his new "unique" albums. In hopes of breaking out of the mailroom, young Charlie Porter (Jackson White) is tasked with traveling to the musician's bizarre home and forcing Micky out of his contract. Micky realizes Charlie could be the key to an artistic breakthrough and the pair's unlikely friendship grows. The odd but powerful bond helps both gain perspective on the music industry, life, love…and the space between.
DIRECTED BY |Rachel Winter
SCREENPLAY BY | Will Aldis
STARRING | Kelsey Grammer, Jackson White, Julia Goldani Telles, Paris Jackson, Andy Daly and William Fichtner
ORIGINAL MUSIC BY | Rivers Cuomo
AVAILABLE ON DIGITAL PLATFORMS | Apple TV, Amazon Prime Video, Google Play, DirecTV, Vudu, Xfinity, and more.
Runtime | 99 Minutes (approx.)
Rating | R for pervasive language, drug content, some sexual content and nudity
*2012 Best Performance by an Actor in a Television Series, Boss
#TheSpaceBetweenMovie
NIGHT OF THE SICARIO arrives on DVD June 22nd
Release Dates: Now In Select Theaters, On Digital & On Demand
On DVD June 22, 2021
Starring: Natasha Henstridge, Manny Perez, Costas Mandylor
Directed By: Joth Riggs
Written By: Ernesto Melara and Matthew Eason
Synopsis: Natasha Henstridge (Species) and Costas Mandylor (Saw franchise) star in this action-packed, suspenseful thriller that will shock you at every turn. While transporting the family of a key witness in a federal trial against the cartel, DEA agents are ambushed in a fatal shootout. Now the survivors, including the witness' young daughter, must take refuge in a nearby home as the ruthless sicarios hunt them down. With danger at every corner and a violent hurricane wiping out any chance of outside help, they must play a deadly game of cat and mouse with the cartel to live through the night.
Genre: Action, Thriller
Run Time: 82 minutes
Rating: R for some violence
The Terrible Adventure – a great Family "Earth Day Movie" currently on VOD just in time for Earth Day on April 22nd, 2021!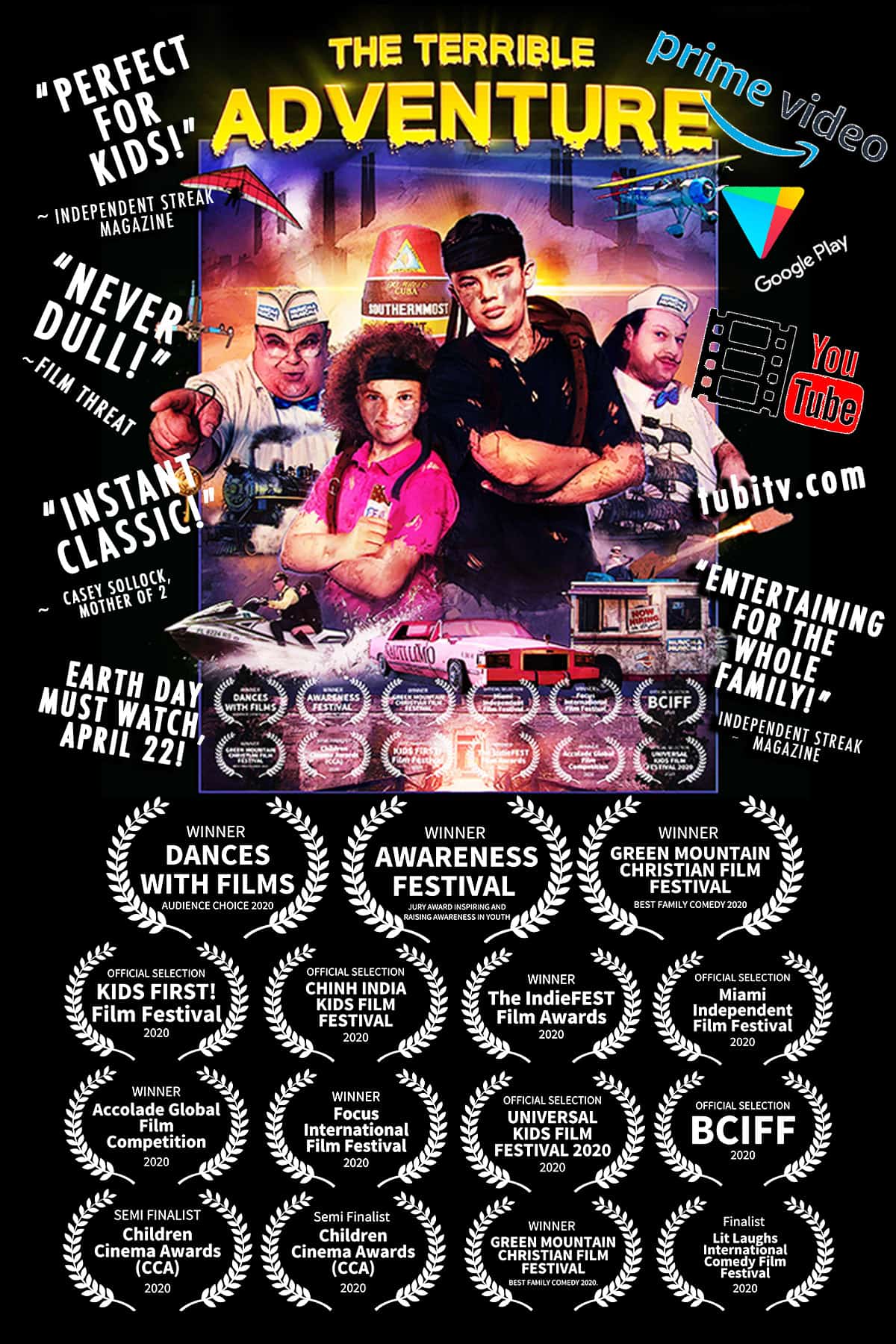 When two affluent siblings, Jackson and Olivia, are faced with losing everything, they spring into action attempting to conquer a contest put on by billionaire Billy Branson. However, Iceman and Chilly, two corrupt "Ice Cream Men" conspire to win the contest and steal the million-dollar prize.
SOCIAL MEDIA
FACEBOOK:https://www.facebook.com/TheTerribleAdventure/posts_to_page/
WEBSITE:https://www.theterribleadventure.com
IMDB:The Terrible Adventure – Reference View – IMDb
Level 33 Entertainment releases Horror Thriller TO KILL THE DRAGON on VOD 4/20/21!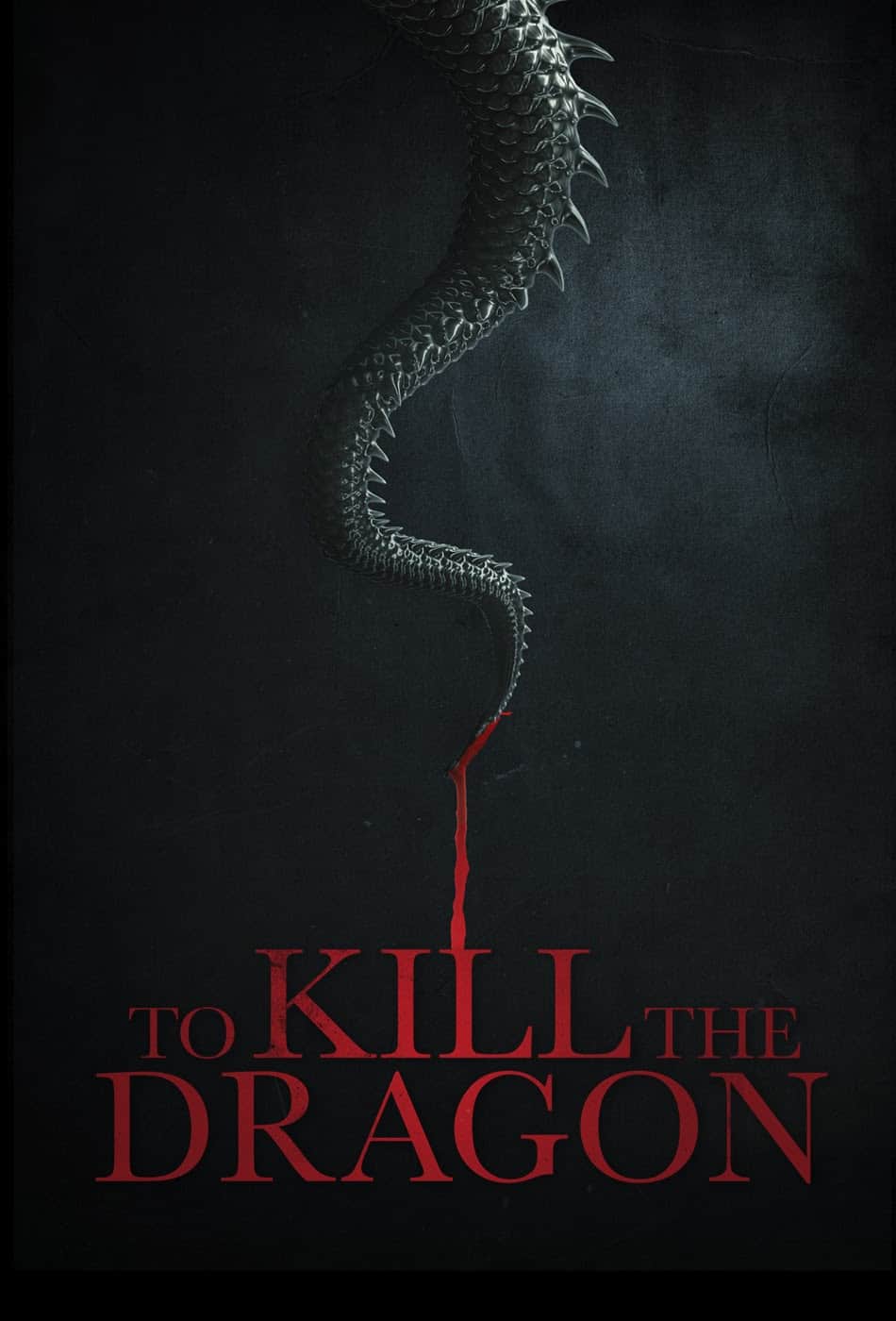 The nightmarish tale of two siblings cruelly separated as kids. The youngest, Elena, is confined to the world of darkness, where she leads a miserable life. While the eldest, Facundo, remains in paradise, where he lives a peaceful life as a doctor with his wife and two daughters. 25 years later, the two are reunited to face the family tragedy that separated them.
STUDIO/DISTRIBUTOR: Level 33 Entertainment