Loot Crate Announces the Gundam Capsule Collection!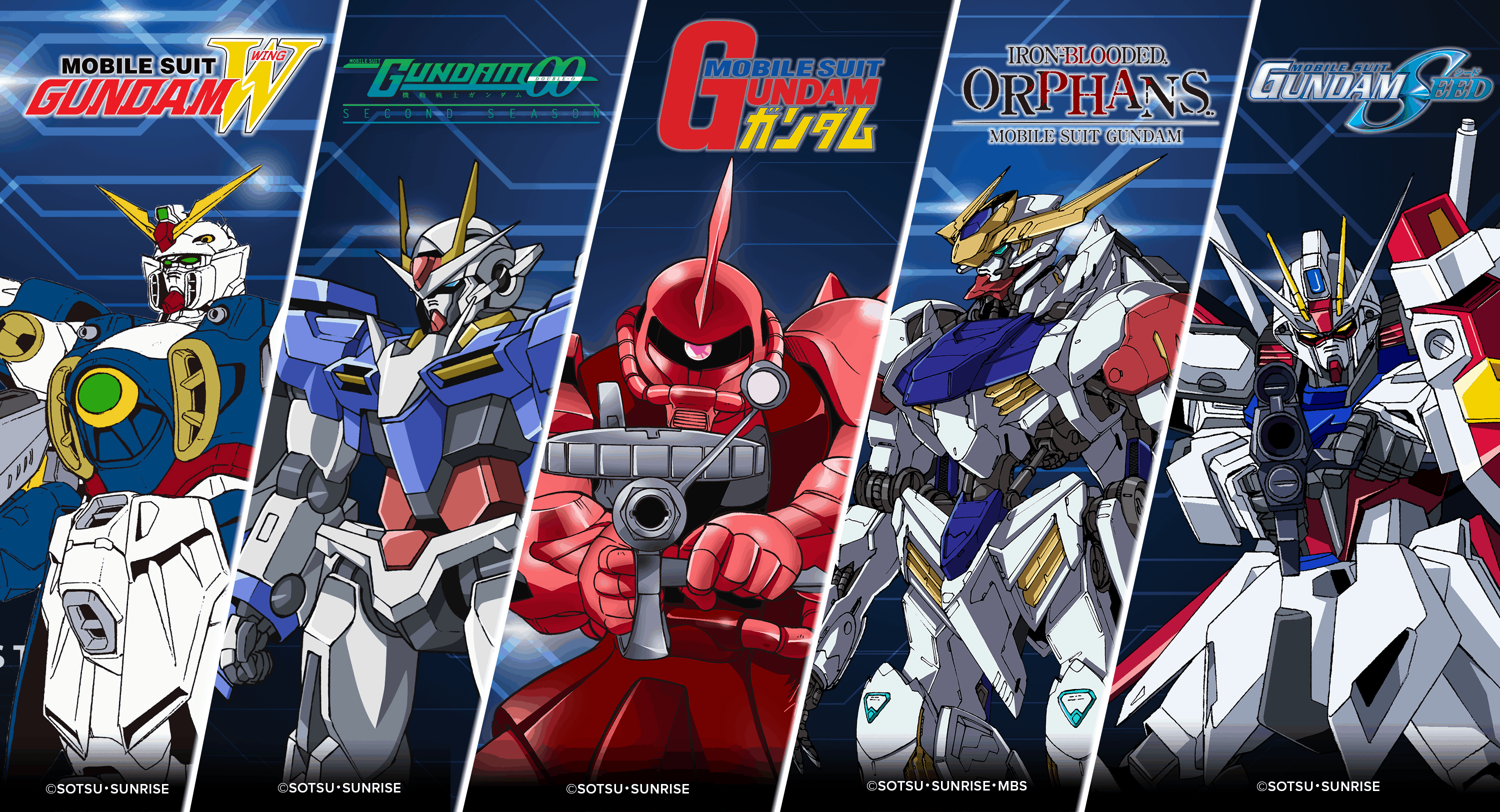 Are you ready to live the G-Life? Celebrate this super special series of wear focusing on the winning mechs of our Gundam universe tournament polls! With a design focus decided on by the fans on our @GundamLifeCrate Instagram, this capsule collection fully complements the Loot Crate Gundam Life Crate Series! This limited-edition collection can only be purchased from Loot Crate.
The Gundam Capsule Collection includes five pieces of apparel, voted on by the fans, including a Gundam Wing Henley, Gundam Seed T-shirt, Mobile Suit Gundam T-shirt, Gundam 00 Long-Sleeve Tee, and a Gundam Iron-Blooded Orphans T-shirt. Each item is 100% cotton and made in the U.S.A.
Created by Yoshiyuki Tomino and Sunrise, Mobile Suit Gundam began in 1979 with the TV series "Mobile Suit Gundam," featuring giant robots that specifically targeted fans of science fiction, while also pioneering the mecha anime genre. Between the manga, numerous anime series, Gundam models, and now Loot Crate exclusive merchandise, Mobile Suit Gundam remains one of the most popular anime franchises in history.
Each T-shirt is $25 plus shipping and handling. The Long-Sleeve is $35 plus shipping and handling. The Henley is $35 plus shipping and handling. Purchase separately or buy all five. Items will ship in September 2021 from Loot Crate.
The Gundam Capsule Collection is extremely limited, so reserve yours now! Show off your new look on social media with #GUNDAMCAPSULE
Order the Gundam Capsule Loot Crate Collection here:
The 90s Nickelodeon Capsule Collection is Here!!!
Just in time for the Rugrats 30th anniversary, take a trip back to the '90s and celebrate your favorite Nicktoons with this limited-edition capsule collection of exclusive and officially licensed 90s Nickelodeon apparel! Chow down on a bowl of Reptar cereal, jump into the world of Rocko's Modern Life, or clock in at the Krusty Krab with SpongeBob SquarePants and Squidward.
The 90s Nickelodeon Capsule Loot Crate Collection includes three pieces of radical apparel, including a pair of Rugrats 30th Anniversary Joggers, a SpongeBob SquarePants Long-Sleeve Tie Dye Shirt, and Rocko's Modern Life T-shirt. Each item is officially licensed and exclusive through Loot Crate's premium apparel label, Capsule Collection. Each item is 100% cotton and made in the U.S.A.
The Rocko's Modern Life T-shirt is $25 plus shipping and handling. The SpongeBob Long Sleeve T-shirt is $30 plus shipping and handling and the Rugrats Joggers are $35 plus shipping and handling. Purchase separately or buy all three for $80. Items will ship in early September.
The 90s Nickelodeon Capsule Collection is extremely limited, so reserve yours now!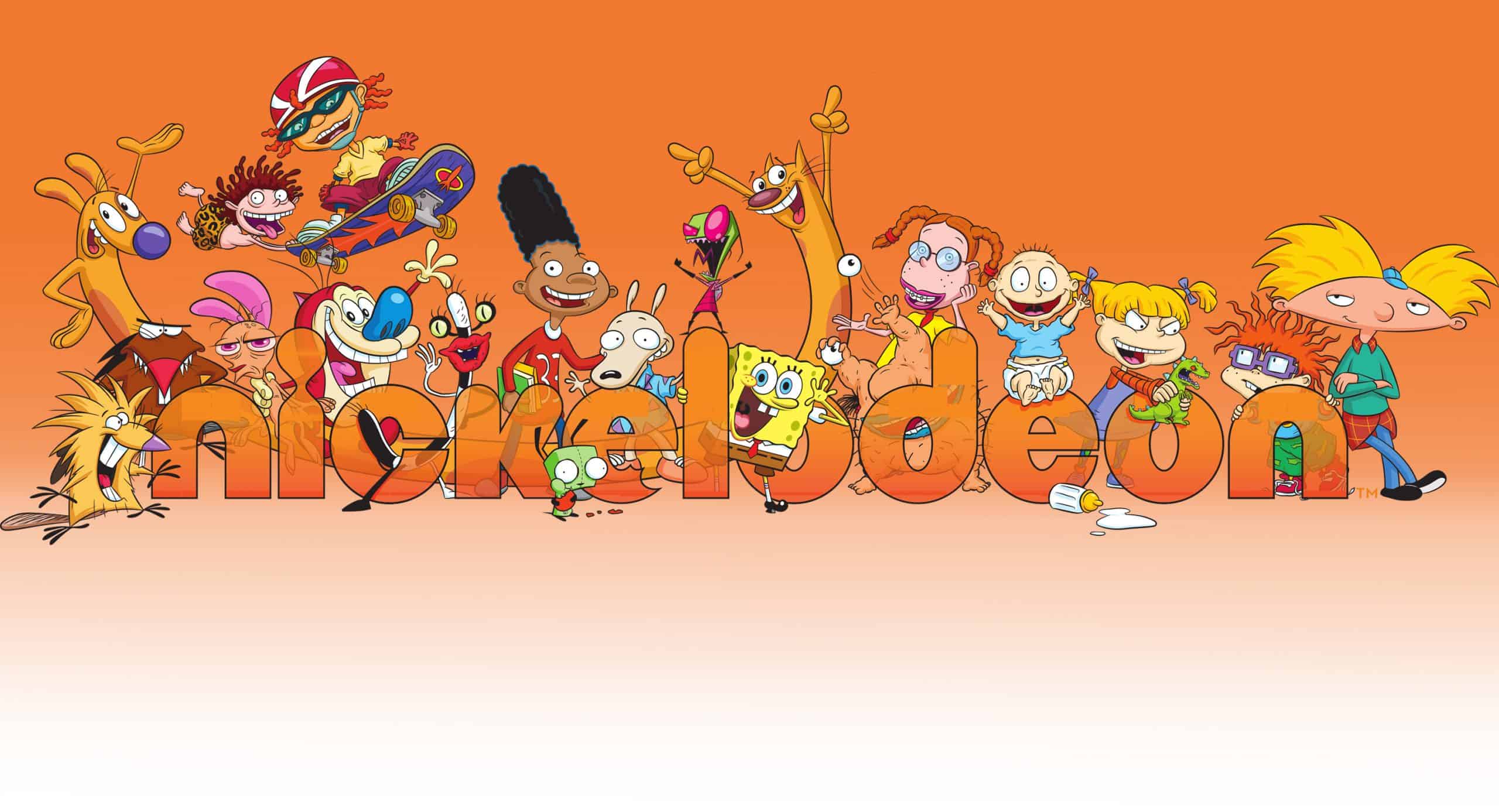 You'll never get slimed when you order the 90s Nickelodeon limited-edition Capsule Collection:
Fast & Furious: Spy Racers South Pacific Speeds onto Netflix
From Universal and DreamWorks Animation, the hit Netflix series Fast & Furious: Spy Racers returns tomorrow with an all-new season of thrills and adventure as the spy racers embark on world saving missions through the South Pacific. This season features returning guest stars Paul "Big Show" Wight, Manish Dayal, and Jimmy Tatro.

It's a race against time as the Spy Racers rush to rescue a kidnapped Tony only to discover that he has inexplicably lost the ability to do what he loves most – drive! The crew bands together on a mission traversing land, air and sea in the South Pacific to foil the dreaded arms dealer Sudarikov's dangerous plans. But will Sudarikov's secret weapon prove too powerful for the Spy Racers and ultimately succeed in endangering the world?

Check out a butt kicking clip featuring Renée Elise Goldsberry and Paul "Big Show" Wight from the new season below!
IFC FILMS NABS RIGHTS TO HUDA'S SALON FROM AWARD-WINNING DIRECTOR HANY ABU-ASSAD
IFC Films announced today that it is acquiring North American rights to HUDA'S SALON, written and directed by award winning filmmaker Hany Abu-Assad (PARADISE NOW, OMAR, THE MOUNTAIN BETWEEN US), starring Ali Suliman, Maisa Abd Elhadi, and Manal Awad. The film is produced by Amira Diab, Mohamed Hefzy, and Abu-Assad from H&A Productions and Film Clinic, and co-produced by Mad Solutions, Lagoonie Film Production, KeyFilm, Cocoon Films, and Philistine Films – in Association with Doha Film Institute.
The film is executive produced by Memento's Emilie Georges and Mathieu Delaunay. HUDA'S SALON will have its World Premiere as an official selection at the 2021 Toronto International Film Festival in September, and IFC Films is planning a release in 2022. The film follows Reem, a young mother married to a jealous man, who goes to Huda's salon in Bethlehem, for a haircut and an attentive ear.
But this ordinary visit turns sour when Huda, after having put Reem in a shameful situation, blackmails her to have her work for the secret service of the occupiers, and thus betray her people. HUDA'S SALON is a heart-racing, entertaining feminist thriller inspired by real events, where two women fight for their freedom.

Arianna Bocco, President of IFC Films said, "It is an honor to partner with such an established and well-respected voice in world cinema. Hany's ability to capture tenderness and a sense of authentic humanity in the face of adversity with very high stakes is his untouchable gift, and we are certain he will once again bring audiences to the edge of their seat with HUDA'S SALON."

"To finally have the chance to work with IFC Films and to premiere the movie at TIFF is a dream scenario. For me HUDA'S SALON looks deep into the sexual exploitation of vulnerable women in Palestine, set in two major locations with three characters. It's a very delicate and special film and this is exactly what we need. For such a movie, you can't get a better specialist than IFC Films and there is no better festival fit than TIFF", said filmmaker Hany Abu-Assad.

Abu-Assad's film, PARADISE NOW was the first Palestinian film to be nominated for the Academy Award® for Best Foreign Language film at the 78th Academy Awards. PARADISE NOW went on to win the Golden Globe Award for Best Foreign Language film, Spirit Award for Best International Film. His film OMAR screened in the Un Certain Regard section at the 2013 Cannes Film festival and won the Special Jury Prize and later went on to be nominated for the Best Foreign Language film at the 86th Academy Awards.
HUDA'S SALON joins Mia Hansen-Løve's BERGMAN ISLAND and Ruth Paxton's A BANQUET as the third IFC Films release to play at this year's Toronto International Film Festival. IFC Films has been on a festival hot streak with three Cannes titles in competition including the aforementioned BERGMAN ISLAND, Paul Verhoeven's BENEDETTA, and Jacques Audiard's PARIS 13TH DISTRICT (written by Lea Mysuis and Celine Sciamma), and the acquisition of Andrea Arnold's COW, all to widespread critical acclaim.
The deal for the film was negotiated by IFC Films' President Arianna Bocco, Director of Acquisitions Aijah Keith with Memento International on behalf of the filmmakers.
Vivien is a highly accomplished student, with a passion for physics and keen to get into a prestigious American university. She seems to live her own life as a mathematical formula that drives her to look at her own happiness as something to be postponed into the future.
Roy, on the other hand, is a troubled and problematic young man who, due to a trauma suffered as a child, sees his desires continually hindered by a past that seems to constantly haunt him. But mathematics too has its variables and as always happens, life manages to weave events together in increasingly surprising and unexpected ways.
Indeed, an accident will force our protagonists to come to a stop and reclaim their lives, and finally start living in a present that perhaps will prove to be more exciting than any predefined formula.
Cast: Bella Thorne, Benjamin Mascolo, Nikolay Moss, Roberto Davide, and Sebastiano Pigazzi
Directed By: Elisa Amoruso Written By: Elisa Amoruso, Lorenzo Ura, and Patrizia Fiorellini
Produced by: Marco Belardi
NEW CLIP BUCKLEYS' CHANCE – Starring Bill Nighy, Victoria Hill, Milan Burch and Kelton Pell – In Select Theaters and On Demand
| | |
| --- | --- |
| Distributed By: | Vertical Entertainment |
| In Select Theaters & On Demand: | August 13, 2021 |
| Directed By: | Tim Brown |
| Written By: | Tim Brown, Willem Wennekers |
| Produced By: | Tim Brown, Scott Clayton, Andrew Mann, Gilbert Adler |
| Starring: | Bill Nighy, Victoria Hill, Milan Burch, Kelton Pell |
| Run Time: | 98 mins |
| Rating: | Not Rated |
| Genre: | Family |
| Synopsis: | A year after the loss of his father, 12-year-old Ridley and his mother, Gloria, move from New York City to Western Australian to live with Ridley's estranged grandfather. Ridley ends up lost, deep in the Outback without a soul in sight. He comes across a wild dog, entangled in an old barbed-wire fence. As he saves the dingo from certain death, the two form an unexpected bond and embark on an epic journey of adventure and survival to find their way home. |
Bobby Kennedy III's New Feature "Fear and Loathing in Aspen" on Digital and on Demand August 31 from Shout! Studios
The true story of an American band of misfits using establishment rules to challenge establishment rule, Fear and Loathing in Aspen is based on author and activist Hunter S. Thompson's 1970 campaign for Sheriff of Aspen, Colorado, which centered around police reform and environmental justice.
Written and directed by Bobby Kennedy III and starring Jay Bulger, Cheryl Hines, Amaryllis Fox and Laird Macintosh, this new feature film comes to home theaters everywhere on digital and on demand August 31, 2021 from Shout! Studios.
In 1970, Hunter S. Thompson — fed up with local pollution problems — threw his hat into the ring for Sheriff of Aspen, Colorado. His attempt to create a third party based around a new, gentler style of law enforcement entranced the national press and made him an overnight celebrity and hero to the "drop out" generation, who rallied around his "Freak Power" platform with notions of taking first Aspen, and then the world.
The only thing capable of holding them back was Thompson himself. With Fear and Loathing in Aspen the filmmakers, working in partnership with the Thompson estate, present the nostalgic yet timely true story about America's original Gonzo journalist.
A production of Rhino Films and Pluribus Production, Fear and Loathing in Aspen was produced by Stephen Nemeth (producer, Fear and Loathing in Las Vegas), Paul Morgan, Max Loeb, Colin Floom, and Trey Terpeluk, with Amaryllis Fox, John Paul Dejoria, Linz Wilbur, and Emily Garnett as executive producers.
RT: 85 minutes | Not Rated | Shout! Studios
New Anime Feature 'SHIROBAKO The Movie' On Digital, Blu-ray + DVD October 26 from Eleven Arts, Shout! Factory
A love letter to the anime industry, the highly anticipated new film SHIROBAKO The Movie will be released on digital download and on Blu-ray™ + DVD combo pack on October 26, 2021 from Eleven Arts and Shout! Factory.
The fan-favorite anime about making anime makes its home entertainment debut following a North American theatrical release this summer. Bonus features on the Blu-ray + DVD combo pack release include a teaser and trailer never before seen in North America, and a 4-page booklet with stunning character art.
SHIROBAKO The Movie is the eagerly awaited sequel to the television anime series of the same name, which has also been adapted as a manga series. SHIROBAKO The Movie's director Tsutomu Mizushima (Girls und Panzer, Prison School) and screenwriter Michiko Yokote (Naruto, Cowboy Bebop) lend their talents to the movie after working on the beloved series. Four years after the events of the series, Musashino Animation has gone through drastic changes and things are looking bleak for the studio.
One day, Aoi Miyamori is offered a role managing a new theatrical animation project. With only a few months left before the deadline, can MUSANI complete the project in its current state? It's up to Aoi to work alongside both familiar faces and new to finish the project in time!
Blu-ray + DVD Bonus Features:
After Release Promotional Video
Main Trailer
Rescreening TV Commercial
Teaser
Trailer
4-page booklet with character art
OFFICIAL TRAILER WILD INDIAN – Starring Michael Greyeyes, Chaske Spencer, Jesse Eisenberg and Kate Bosworth – In Select Theaters and On Demand September 3rd
OFFICIAL TRAILER AND POSTER SMALL ENGINE REPAIR – Starring John Pollono, Jon Bernthal, Shea Whigham, Ciara Bravo
| | |
| --- | --- |
| Distributed By: | Vertical Entertainment |
| Release Date: | September 10, 2021 |
| Written & Directed By: | John Pollono |
| Produced By: | Rick Rosenthal, Peter Abrams, Jon Bernthal, Noah Rothman |
| Starring: | Jon Bernthal, Shea Whigham, Jordana Spiro, John Pollono, Ciara Bravo, Spencer House |
| Runtime: | 103 mins |
| Rating: | R |
| Genre: | Drama, Comedy |
| Synopsis: | Frankie (John Pollono), Swaino (Jon Bernthal) and Packie (Shea Wigham) are lifelong friends who share a love of the Red Sox, rowdy bars and Frankie's teenaged daughter Crystal (Ciara Bravo). But when Frankie invites his pals to a whiskey-fueled evening and asks them to do a favor on behalf of the brash young woman they all adore, events spin wildly out of control. Based on Pollono's award-winning play, Small Engine Repair is a pitch-black comedic drama with a wicked twist and a powerful exploration of brotherhood, class struggle and toxic masculinity. |
New Family-Friendly Animated Adventure LITTLE VAMPIRE arrives on BD and DVD Oct 5 and Digital Sept 21
This fall, a cute little vampire and his endearing friends abound perfectly timed for Halloween! The new animated family feature LITTLE VAMPIRE is coming to North American digital entertainment platforms on September 21 and in a Blu-ray+DVD combo pack, as well as a standalone DVD from SHOUT! KIDS in collaboration with STUDIOCANAL on October 5, 2021.
Available for the first time on North American home entertainment shelves, the DVD and Blu-ray contain both the English and French audio tracks with English subtitles. Pre-order for the physical releases is available now at ShoutFactory.com and other fine home entertainment retailers.
Directed by popular French cartoonist and filmmaker Joann Sfar (Little Vampire TV series, The Rabbi's Cat), LITTLE VAMPIRE is the highly anticipated movie adaptation of Sfar's popular graphic novels Petit Vampire and The New York Times Bestseller.
A fantastical adventure story that celebrates the importance of friendship and family, this entertaining film was nominated for a César Award for Best Animated Feature and a Cristal Award at the Annecy International Animated Film Festival. LITTLE VAMPIRE will screen at this year's Fantasia International Film Festival in August ahead of its home entertainment release.

Little Vampire has been 10 years old for the last 300 years. Despite living in a haunted house with a merry group of monsters, he is bored to death. His dream? Going to school to meet other kids. Unfortunately, his parents won't let him leave the mansion, because they believe the outside world is way too dangerous! Accompanied by his trusted bulldog Phantomato, Little Vampire secretly sneaks out on a quest for new friends. He will soon meet a human boy, Michael, but their friendship will catch the attention of the terrifying Gibbus, an old enemy that has been chasing Little Vampire and his family for centuries …

Joann Sfar's Magical Society and STUDIOCANAL Present LITTLE VAMPIRE Directed by Joann Sfar Screenplay by Sandrina Jardel and Joann Sfar Based on the comic books Petit Vampire Art Director: Antoine Delesvaux Produced by Aton Soumache, Antoine Delesvaux, Thierry Pasquet, Rodolphe Buet, Cedric Pilot With the voices of Camille Cottin, Alex Lutz, Jean-Paul Rouve, Louise Lacoste, Claire de la Rue du Can.