In 100 days, Aretha will finally hit theaters. Check out some new shots.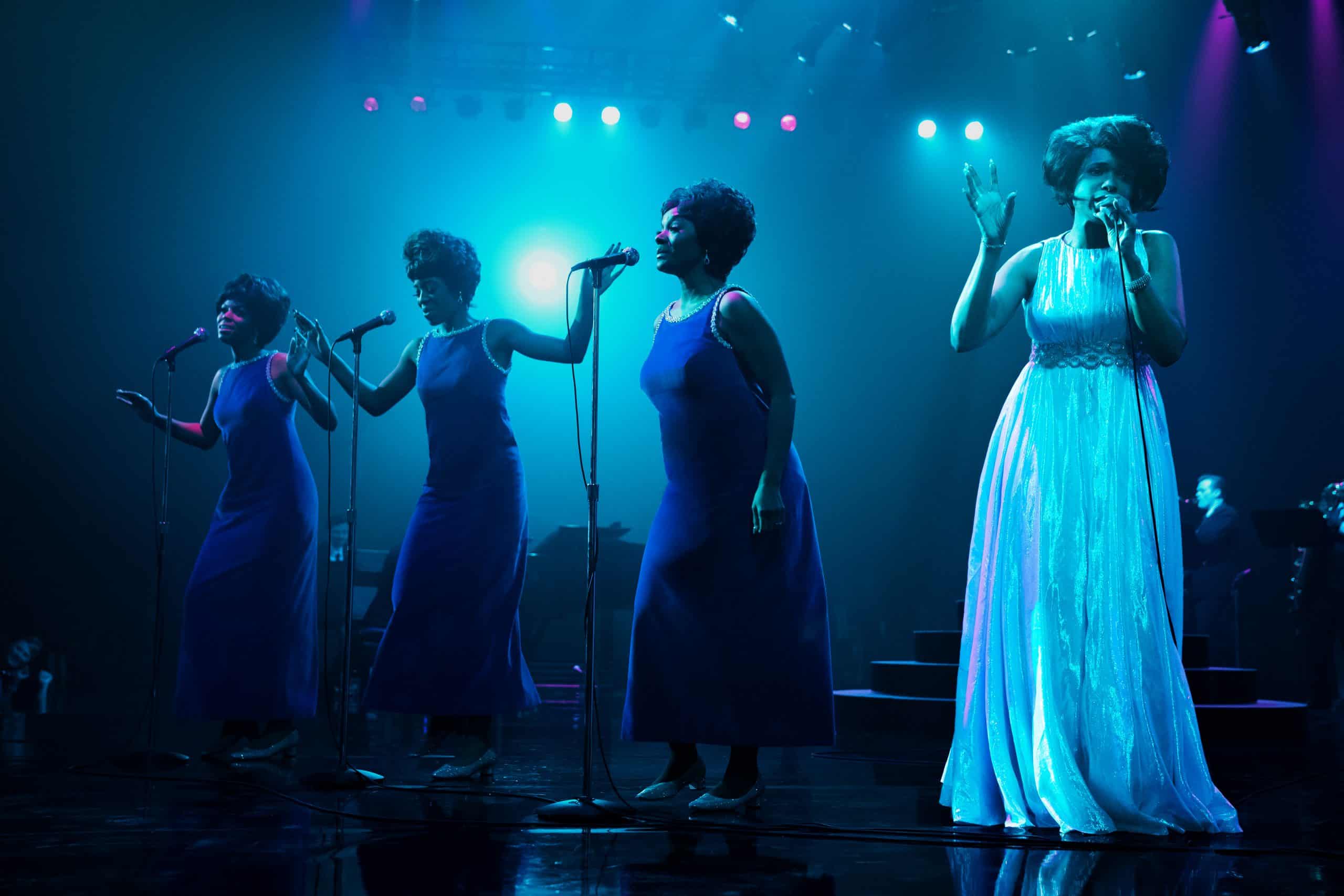 "Aretha Franklin, the Queen of Soul, we know her as this legend but there is a story to everyone. Her life had so much depth to it, and it came through the music." Jennifer Hudson
"My dream for the film — and for Aretha and her legacy — was to create a piece of cinema that feels like a classic you have to see in a movie theater. You have to see it on a big screen because her life was so big it deserved that."Liesl Tommy, director of RESPECT
#RespectMovie See it only in theaters on August 13, 2021

starring Jennifer Hudson as Aretha Franklin
Forest Whitaker as C.L. Franklin
Marlon Wayans as Ted White
Audra McDonald as Barbara Franklin
Tituss Burgess as Reverend Dr. James Cleveland
Marc Maron as Jerry Wexler
Kimberly Scott as Mama Franklin
Saycon Sengbloh as Erma Franklin
Hailey Kilgore as Carolyn Franklin
Heather Headley as Clara Ward
Skye Dakota Turner as Young Aretha Franklin
Tate Donovan as John Hammond
and Mary J. Blige as Dinah Washington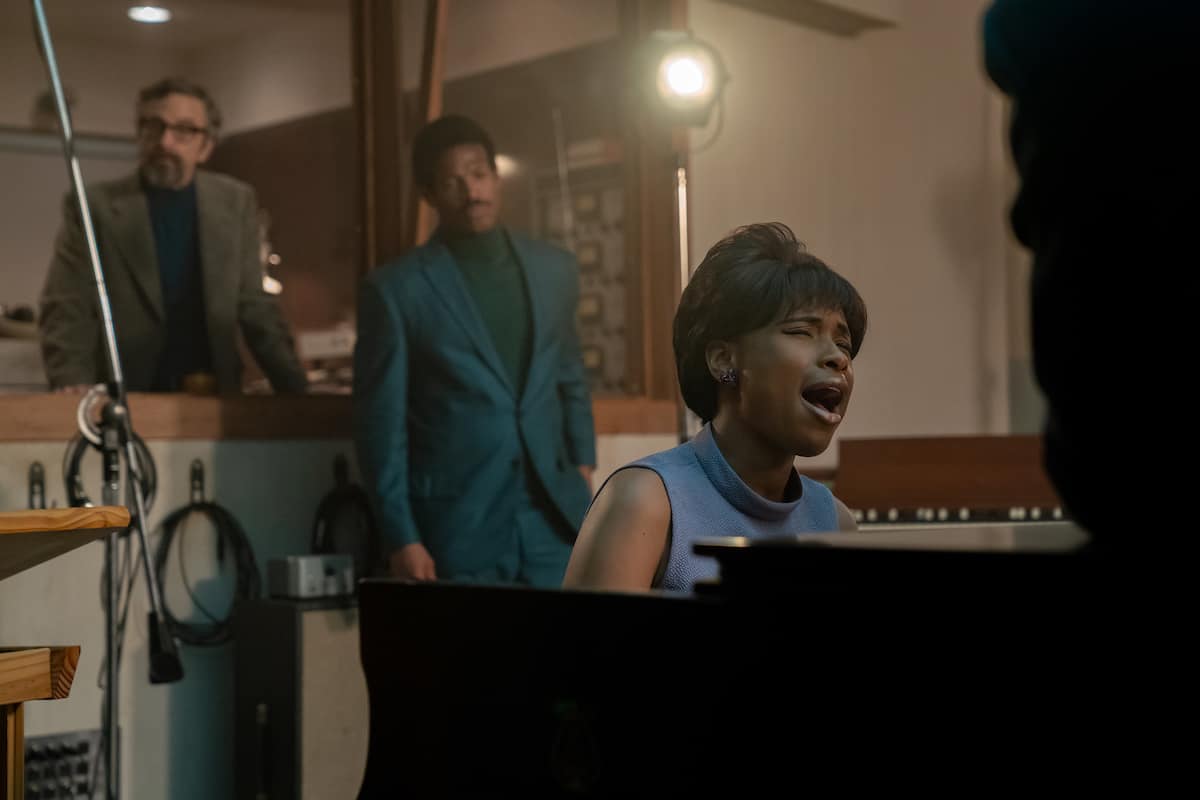 Director Liesl Tommy makes her feature film debut with Respect. Tommy is the first Black woman ever nominated for a Tony award for Best Direction of a Play in 2016 for Eclipsed, and is an Associate Artist at the Berkeley Rep and an Artist Trustee with the Sundance Institute's Board of Trustees.
With a story by Callie Khouri (Oscar® winner for Writing, Thelma & Louise) and Tracey Scott Wilson, and screenplay written by Tracey Scott Wilson. Wilson and Tommy have worked together creatively since the 2009 play The Good Negro written by Wilson, directed by Tommy at The Public Theatre.
Wilson was a writer on FX's The Americans which garnered her a Peabody Award as well as Emmy® and WGA Award nominations.

---
#RespectMovie
Blumfest arrives October 1st, 2021. It's not quite summer, but still cool.
BlumFest returns on Friday, October 1, 2021.
Watch Jason Blum's BlumFest 2021 announcement here:
Check Blumhouse's social media channels for announcements and updates on BlumFest
2021 panels and directors and talent, who will be attending.
BlumFest launched in 2020 with an inaugural, virtual event that featured talent and directors ranging from Jamie Lee Curtis (Halloween Kills); Ethan Hawke (The Good Lord Bird); Freaky director Chris Landon and film stars, Vince Vaughn and Kathryn Newton; and director Patrick Wilson, writer/director John Ridley, and directors from Welcome to the Blumhouse, who all announced new projects with Blumhouse. Additionally, the company debuted a first look at the Halloween Kills, the film slated for theatrical release on October 15, 2021.
#BlumFest2021
Follow Blumhouse on Twitter: http://bit.ly/BlumFest2021TW
Follow Jason Blum on Twitter: https://twitter.com/jason_blum
Like Blumhouse on Facebook: http://bit.ly/BlumFest2021FB
Level 33 Entertainment releases URSZULA ANTONIAK's feature thriller film MAGIC MOUNTAINS in theaters and VOD on Friday May, 14th!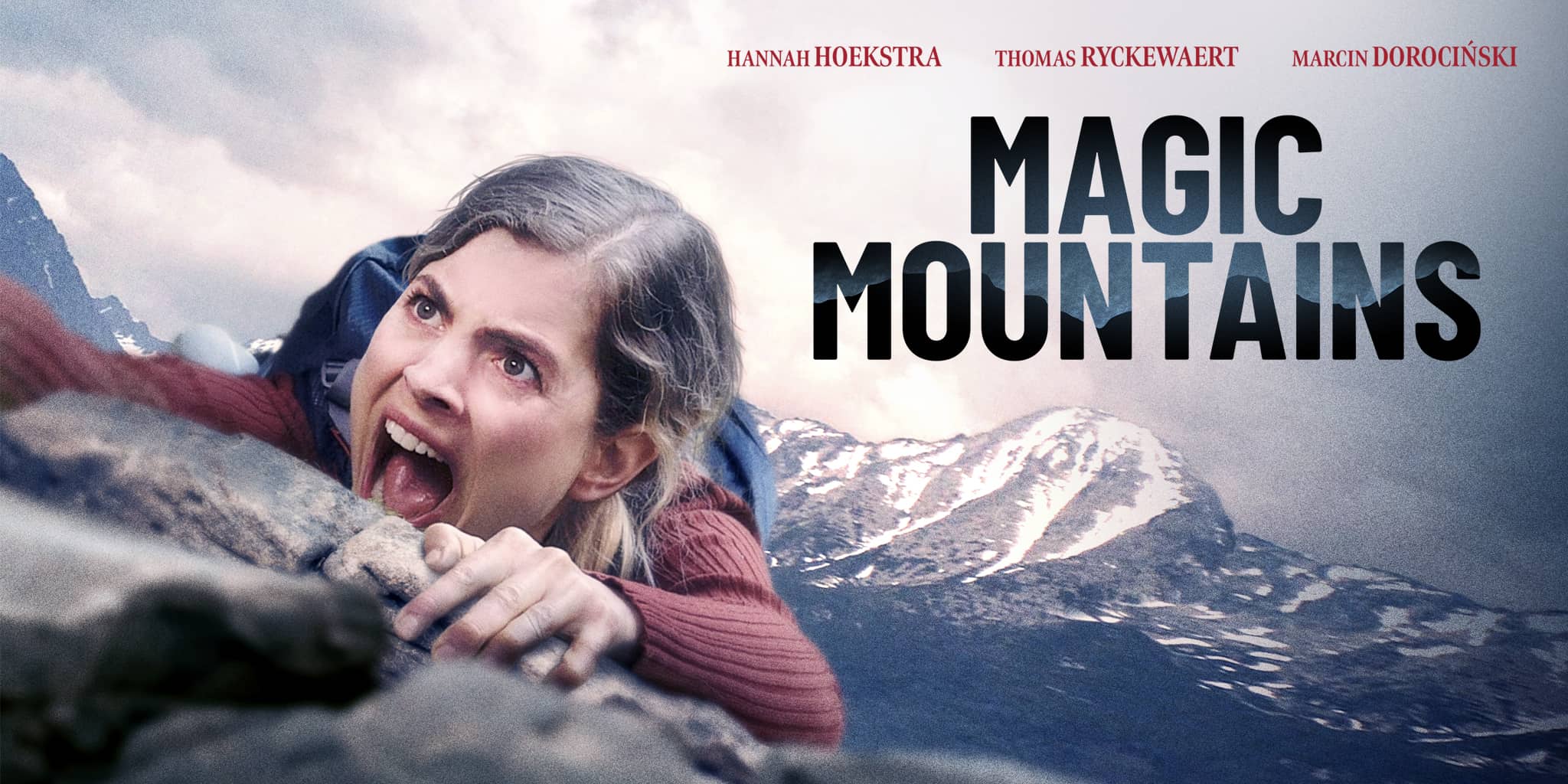 Lex, a Dutch writer, has money and fame but no peace of mind since Hannah left him years ago. Looking for closure on their relationship, Lex asks Hannah to go with him to the mountains for a last climb together. But Voytek, their professional mountain guide, senses that Lex may be unstable and refuses to leave Hannah alone with him.
LANGUAGE: English/Dutch w/English Subtitles
YEAR: 2021
COUNTRY: Netherlands
IMDB: https://www.imdb.com/title/tt10295936/
FACEBOOK: https://www.facebook.com/Level33Entertainment/
TWITTER: @Level33_ent
INSTAGRAM: @level33entertainment
Rogue Hostage lands a trailer. Out on June 11th!
| | |
| --- | --- |
| Distributed By: | Vertical Entertainment |
| In Select Theaters & On Demand: | June 11, 2021 |
| Directed By: | Jon Keeyes |
| Written By: | Mickey Solis |
| Produced By: | Jordan Yale Levine, Jordan Beckerman, Tyrese Gibson, Jon Keeyes |
| Starring: | Tyrese Gibson, John Malkovich, Michael Jai White, Christopher Backus, Luna Lauren Velez, Holly Taylor |
| Runtime: | 87 mins |
| Rating: | Not Yet Rated |
| Synopsis: | Single father and former Marine Kyle Snowden (Tyrese Gibson) must save his daughter and other hostages from a dangerous criminal who has trapped them inside a neighborhood store owned by Kyle's polarizing stepfather, Congressman Sam Nelson (John Malkovich). |
IFC FILMS BUYS SUNDANCE BREAKOUT 'JOHN AND THE HOLE' – Plans August Release
IFC Films announced today that they are acquiring North American rights to the psychological coming-of-age thriller John and the Hole, directed by visual artist Pascual Sisto – one of Variety's '10 Directors to Watch' in 2021 – in his feature debut. IFC Films plans to release the film August 6th, 2021.

John and the Hole is adapted by screenwriter Nicolás Giacobone from his short story "El pozo". Giacobone earned Academy Award & Golden Globe wins for Birdman, an Academy Award nomination for Best Foreign Film for co-writing Biutiful and has an upcoming film Limbo in production with Alejandro Iñárritu that he also co-wrote. The sound design team includes Nicolas Becker, Jaime Baksht, Michelle Couttolenc, and Carlos Cortés who recently took home the Academy-Award® for sound on behalf of Sound of Metal.

John and the Hole stars Charlie Shotwell (Captain Fantastic), Michael C. Hall (Dexter), Jennifer Ehle (Zero Dark Thirty, Saint Maud), and Taissa Farmiga (American Horror Story). The film is produced by Elika Portnoy and Alex Orlovsky of Mutressa Movies and Michael Bowes, and executive produced by 3311 alongside Phil Hoelting, Marco Vicini, and Fernando Tsai.

In this enigmatic and unsettling meditation on adolescent angst, 13-year-old John (Charlie Shotwell) discovers an unfinished bunker while exploring the neighboring woods—a deep hole in the ground. Seemingly without provocation, he drugs his affluent parents (Michael C. Hall and Jennifer Ehle) and older sister (Taissa Farmiga), holding them captive within the bunker.
As they anxiously wait for John to free them from the hole, the boy returns home, where he can finally enjoy and explore a newfound independence. Exploring the difficult passage from childhood freedom to adult responsibility, John and the Hole is both a slow-burn psychological thriller and meditative coming-of-age fable, anchored by a chilling lead performance from Charlie Shotwell.

Selected as part of the cancelled 2020 Cannes Film Festival, John and the Hole made its world premiere bow in the U.S. Dramatic Competition at the 2021 Sundance Film Festival, where Sisto's confident direction and Shotwell's mannered performance caught the attention of critics. In a review for the Hollywood Reporter, David Rooney wrote, "Sisto has an arresting visual style, a firm command of tone and an impressive ability to steer his fine cast onto the same rigorous wavelength, all of which makes him a talent to watch", adding, "Shotwell is just astonishing".
Peter Debruge of Variety praised the echoes of Yorgos Lanthimos and Michael Haneke in the film, noting, "Like Dogtooth or Benny's Video, it works as a kind of suburban surrealism….with any luck, the film will put both Shotwell and Sisto on the map."

Arianna Bocco, President of IFC Films, said, "Pascual has crafted a film that channels all the anger and uncertainty of adolescence into a meticulously constructed nail-biter that really gets under your skin. We're thrilled to be partnering with him for the release of this incredibly exciting debut."

Director Pascual Sisto added, "It was very important to find a good home that will provide the right context for the film to find its audience. I'm extremely happy with IFC, it's a company with an incredible history that really caters to each film and all their nuances. I'm excited for them to guide us into its final release."

The deal for the film was negotiated by IFC Films President Arianna Bocco with ICM Partners and UTA acting on behalf of the filmmakers. Sisto and Giacobone are also represented by both Untitled Entertainment and Ziffren Brittenham LLC.
The trailer is here for George A. Romero's "Lost" Film THE AMUSEMENT PARK – On Shudder June 8th
Recently discovered and restored 46 years after its completion by the George A. Romero Foundation and produced by Suzanne Desrocher-Romero, The Amusement Park stars Martin's Lincoln Maazel as an elderly man who finds himself disoriented and increasingly isolated as the pains, tragedies and humiliations of aging in America are manifested through roller coasters and chaotic crowds.
Commissioned by the Lutheran Society, the film is perhaps Romero's wildest and most imaginative movie, an allegory about the nightmarish realities of growing older, and is an alluring snapshot of the filmmaker's early artistic capacity and style and would go on to inform his ensuing filmography. The "lost" film was restored in 4k by IndieCollect in New York City.