There Was A Crooked Man was the older actors' attempt to cash in on film revisionism. Kirk Douglas is made up to look like the younger actors that were breaking through to the counterculture. Playing against type, Douglas plays a wicked man who murders his robber partners and hides his loot in a rattlesnake nest. When he eventually gets caught, this setback becomes a new training ground to create a better gang. But, what happens when the new Warden is more than he lets on?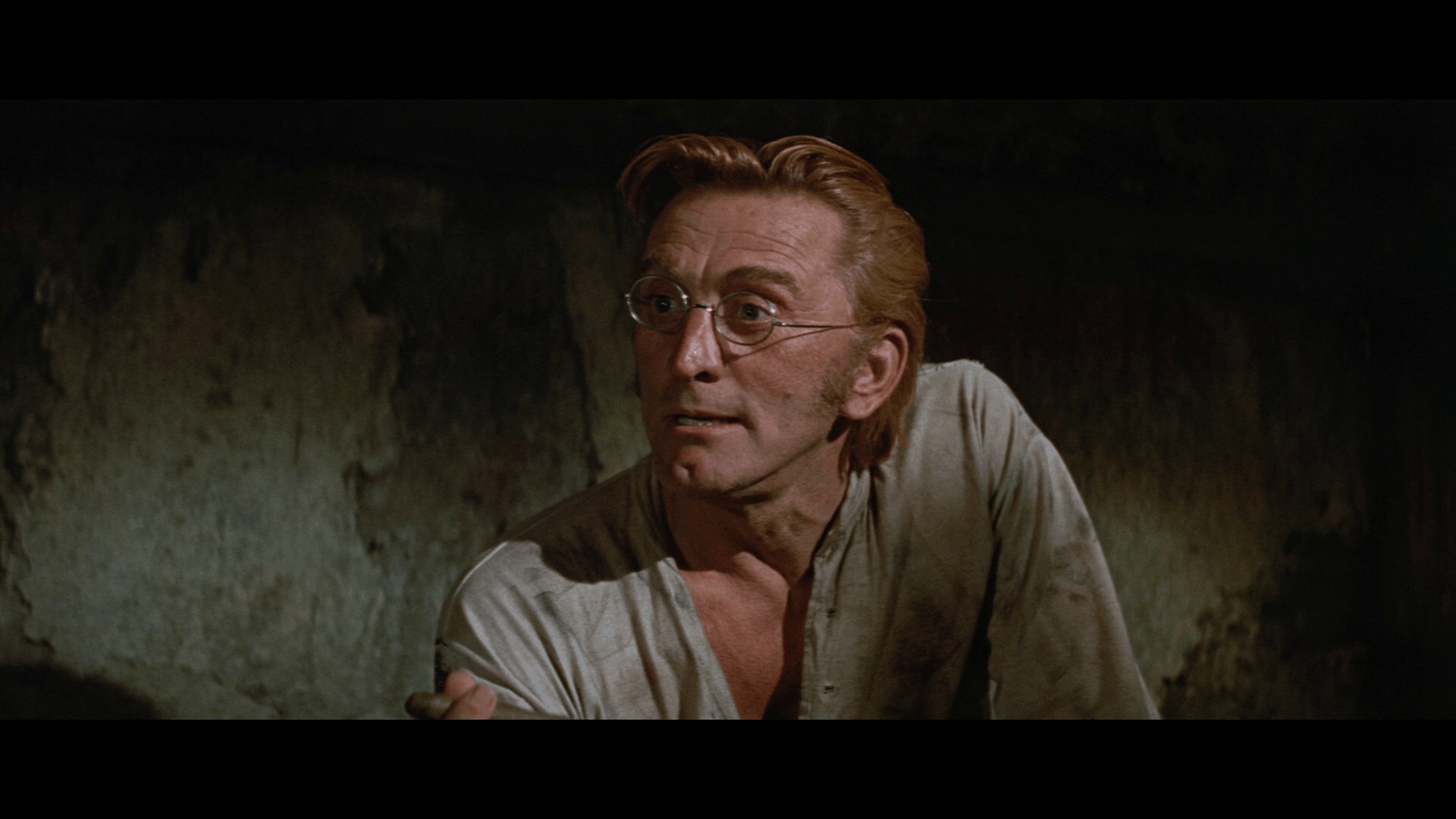 Kirk Douglas is a fascinating figure. From helping to undermine the Blacklist during the 1950s to major lead in the 1960s, he entered the 1970s in a weird spot. As the counterculture began to kick off, the studios were desperate to attract Youthful viewers. Easy Rider caught them off guard and they had no idea how to regain that ground. So, they decided to take major actors and cast them against type.
Revisionist Westerns don't work that well with all-star actors. Mainly because you're asking an audience to not immediately identify with the actors. There Was A Crooked Man has a lot of great ideas, but it's older men trying to play a younger man's game. As much as it wants to be clever and show how there are no good guys, the film does it in a very traditional manner. The supporting cast is full of all-time bests. You got Warren Oates, Burgess Meredith and Hume Cronyn picking up the slack.
The idea of trying to shift and recreate the Old West is explored slightly in There Was A Crooked Man. We've seen Westerns about prisons in rugged deserts before this film. However, Henry Fonda follows up his turn in Once Upon A Time in the West with a slightly watered down take. While he's the new warden that believes in rehabbing prisoners, he's willing to move onto material gains. In fact, everyone seems to be waiting for their better paydays.
Your mileage with There Was A Crooked Man will depend on how surprised you are by Western characters doing bad things. For those of us that grew up after 1970, this won't be that novel. However, Boomers and older viewers will remember when this kind of Western turned the tide. They also probably still have strong feelings about Bruce Dern capping John Wayne. But, that's a lateral issue.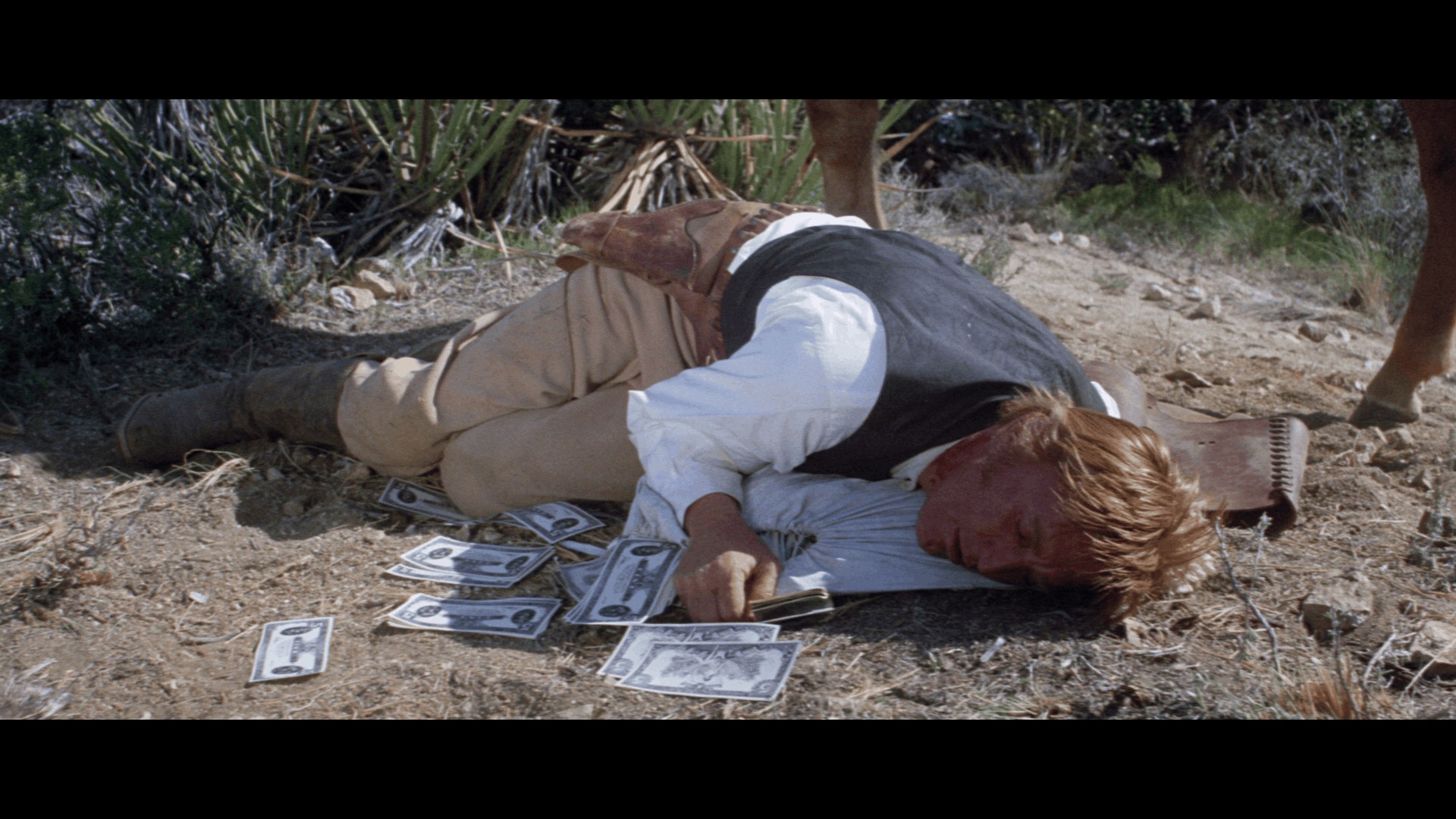 Newman and Benton's script shows a lot of what they developed early on with Bonnie and Clyde. However, the difference in Mankiewicz's and Penn's direction changes the nature of the entire film. There Was A Crooked Man is still as friendly as it isn't compared to a typical Western. Penn's work on Bonnie and Clyde played things dark and turned the gangster movie on its ear. Especially, as it mined the historical period to show why those robbers became regional celebrities.
When we research historical films that tried to ride trends, I'm always more fascinated by the movies that couldn't quite ride the Zeitgeist. While There Was A Crooked Man will be no one's personal favorite, it's an experience to be had. Check it out if you want.
Warner Archive brings a handful of special features to There Was A Crooked Man. You get a vintage featurette and a trailer as the special features. Honestly, I'm stoked to see this many supplements. The A/V Quality is stunning for a 1970 Western. You get a clean 1080p transfer and DTS-HD 2.0 mono track. I'd recommend a purchase to Western fans.