Get ready to take a trip down memory lane with Adult Swim's award-winning original adult animated series, The Venture Bros. For the first time ever, all 82 episodes from the show's seven seasons are brought together in one set with The Venture Bros.: The Complete Series. Fans can experience thrilling action-packed adventure along with acute family dysfunction, and binge-watch their favorite episodes from any season.
The series features an impressive cast of voice talents, including James Urbaniak as Dr. Thaddeus "Rusty" Venture, Christopher McCulloch as Hank, Michael Sinterniklaas as Dean Venture, Patrick Warburton as Brock Samson, and Paul Boocock as Dr. Venture's deceased father, Dr. Jonas. Created by Chris McCulloch and Doc Hammer for Adult Swim's late-night programming block, The Venture Bros. premiered on August 7, 2004, and won numerous awards, including the Best Animated TV Series Award at the Cineme 2003 Chicago International Animated Film Festival.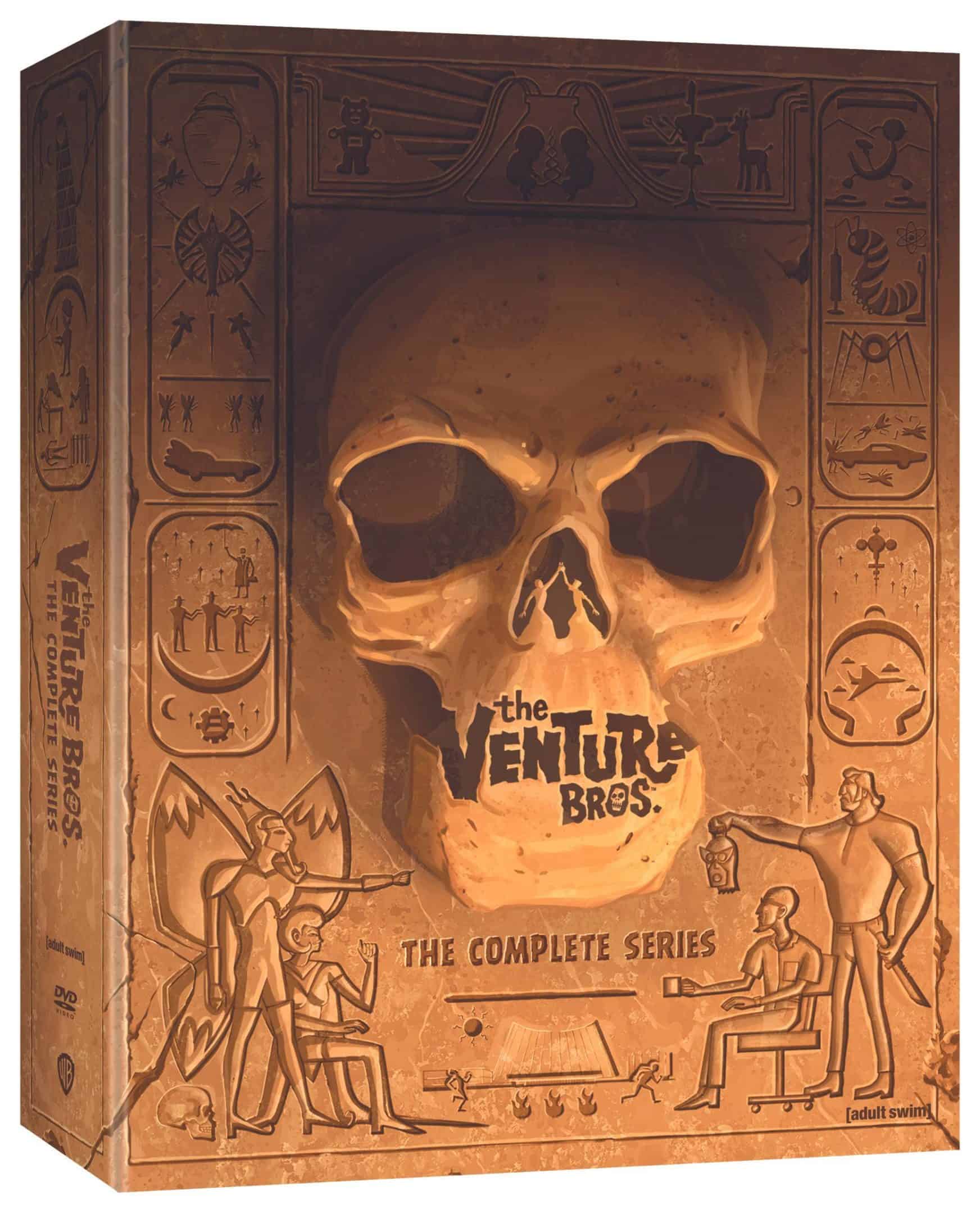 The Venture Bros.: The Complete Series will be available to purchase digitally and on DVD from Warner Bros. Discovery Home Entertainment on June 20, 2023. The box set includes all the previously released special features, making it the ultimate collection for any fan. From "Dia de los Dangerous" to "The Saphrax Protocol," all your favorite episodes are in one place, ready to be enjoyed anytime.
The pricing for The Venture Bros.: The Complete Series is $134.99 for the DVD set and about $80 for the digital version. With the series' cult following, this box set is expected to be in high demand, so make sure you mark your calendars and don't miss out on this epic collection.
Experience the Thrills of The Venture Bros.: Complete Series on Digital & DVD – Available June 20th