Abramorama and Canobie Films have announced today a partnership with GATHR at Home™ for a special LIVE online screening of the documentary filmThe Test & the Art of Thinking on November 14th at 8PM EST / 5PM PST.
Following the screening there will be a live panel of educational experts who will discuss the controversies surrounding the SAT & ACT standardized test, college admissions, and what parents and students need to know.
The panel will be moderated by AKIL BELLO, Educator, speaker, entrepreneur, and test-preparation expert and will include ANDREW HO, Ph.D. Professor at the Harvard Graduate School of Education, MARIE BIGHAM, Founder and Executive Director ofACCEPT, NED JOHNSON, Founder of PrepMatters, host of the podcast PrepTalks, and ALLISON LOPOUR, Master Counselor at Collegewise. To access this event, attendees can click "Get Your Tickets" to register and view the screening and subsequent panel discussion for FREE on Gathr at Home.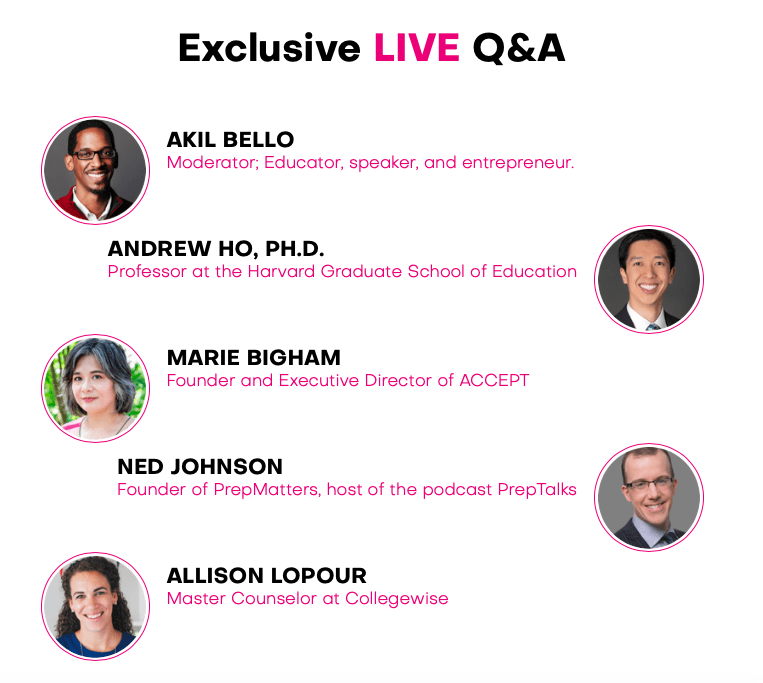 On November 17th The Test & the Art of Thinking will be available to rent or own on digital streaming platforms and available to rent globally on the GATHR at Home™ platform along with the panel discussion from the special screening event. On November 20th, the film & panel discussion will be available nationwide through the GATHR platform for a Watch Now @ Home Cinema Release.
Filmmaker, Michael Arlen Davis, was motivated to embark upon this project while watching his two daughters engage with the SAT/ACT college admissions exams; asking himself "how as a parent was he going to help his children prepare?" Through interviews with local students, test prep professionals and high school guidance counselors, he was able to gain more insight into the nature and purpose of these exams in order to help give voice to many of the issues that the tests engender and to facilitate broad and varied conversation about the subject.
Each year more than 3 million high school students take the SAT or ACT, the college entrance exams required by most four-year colleges in the United States. For decades, however, there have been questions about exactly what these tests measure, what role they play in the admissions process and how predictive they are of academic success. The anxiety-provoking exams, and the multibillion-dollar test-prep industry that has grown up around them, have also become lightning rods in the ongoing national debate over equity in educational opportunity.
In the new documentary feature The Test & the Art of Thinking, filmmaker Michael Arlen Davis examines this controversy through interviews with students, parents, counselors, test-prep professionals and academics, to provide a fascinating look at this uniquely American rite of passage and how it reflects deeper issues in our educational system — and our society as a whole. The film is produced by Michael Arlen Davis and Jyll Johnstone and co-produced by Sherry Daniel.
For more information please visit THE TEST & THE ART OF THINKING WEBSITE