Summer 2021 has already been filled with a ton of killer Blu-rays. In the sake of time, my sanity and everything in between…I lay waste to the review pile. So, instead of several scattered image heavy reviews…how about one giant essay before I stare down the pending Holiday weekend.
The Summer 2021 Blu-ray pile begins!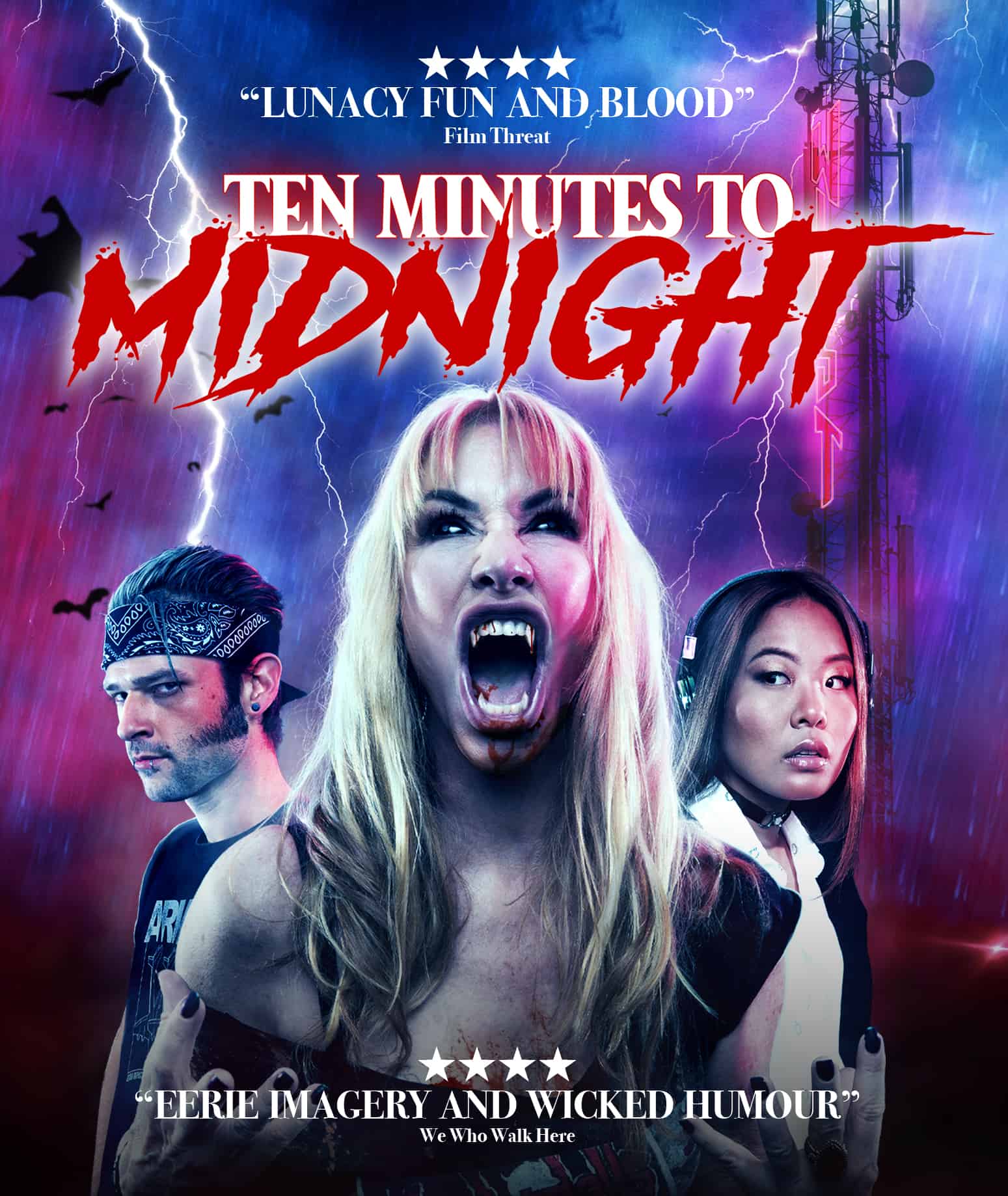 Ten Minutes to Midnight
Ten Minutes to Midnight features Caroline Williams playing a DJ for the first time outside of Texas. What follows is a look at a radio station following apart during a bad storm and a rabid bat bite. The special features range from a teaser, featurette, commentary, interviews and intros. Beyond that, it's a pretty typical horror film and we have room for that in the Summer 2021 summer pile.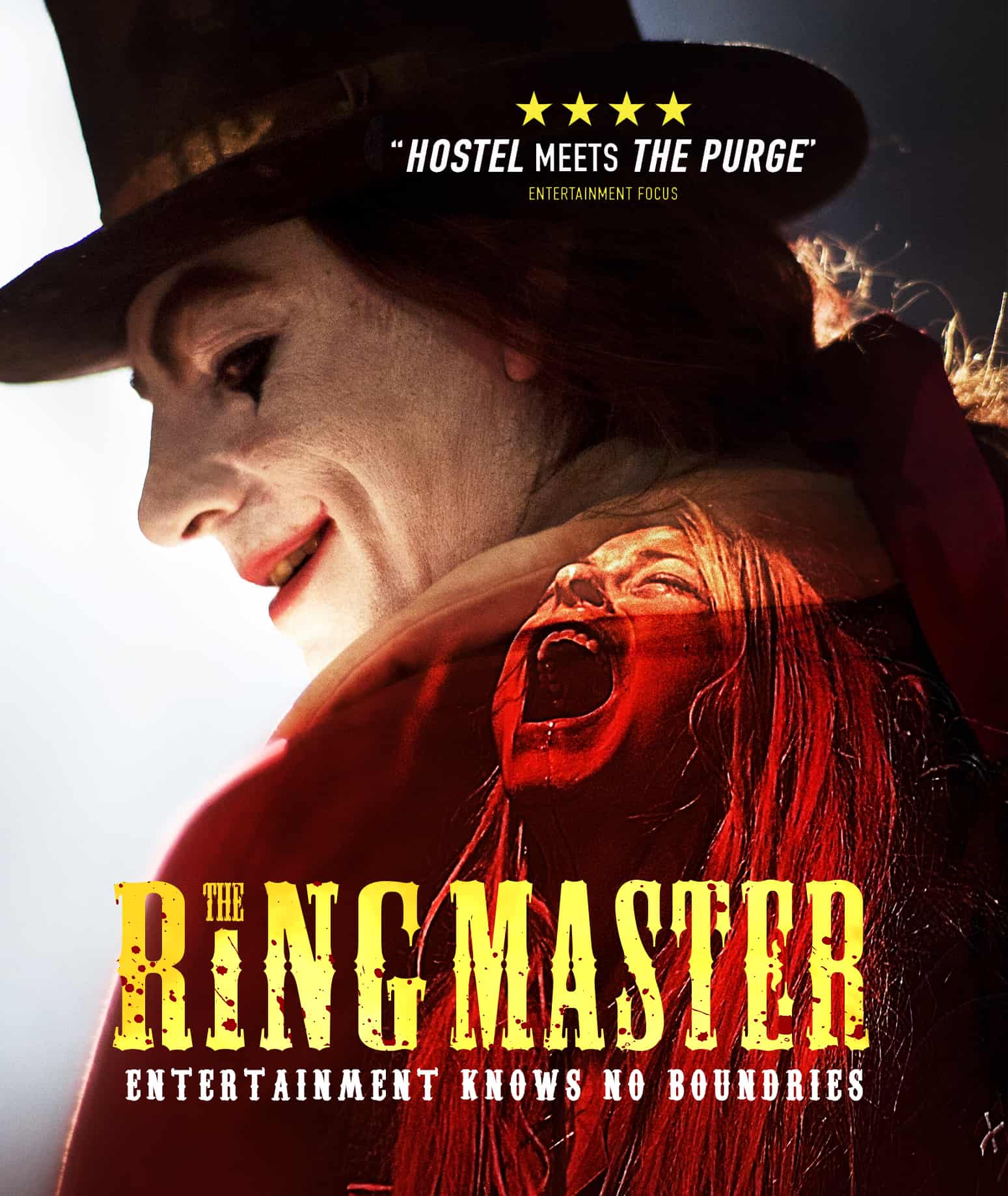 The Ringmaster
The Ringmaster was closer to the top of the Summer 2021 review pile. So, there is no order to these titles other than that what I grabbed first. What's insane is that this is another streaming concept horror movie about innocent people being stalked. How many of these movies have I watched in 2021 so far? Honestly, I've lost count. The Blu-ray comes with no special features.
Baphomet
Baphomet is a lovely film about a pregnancy shower being interrupted by a Satanic Cult wanting their land. What follows is an exciting look at land ownership and how many mystical people exist around your community. For a Satanic Panic movie, it's not terrible. I was just expecting more out of this movie that existed towards the bottom of the Summer 2021 pile. The special features range from deleted & extended scenes to outtakes to trailers and more!
Adam Resurrected proves there is much more to Paul Schrader than his stunning social media skills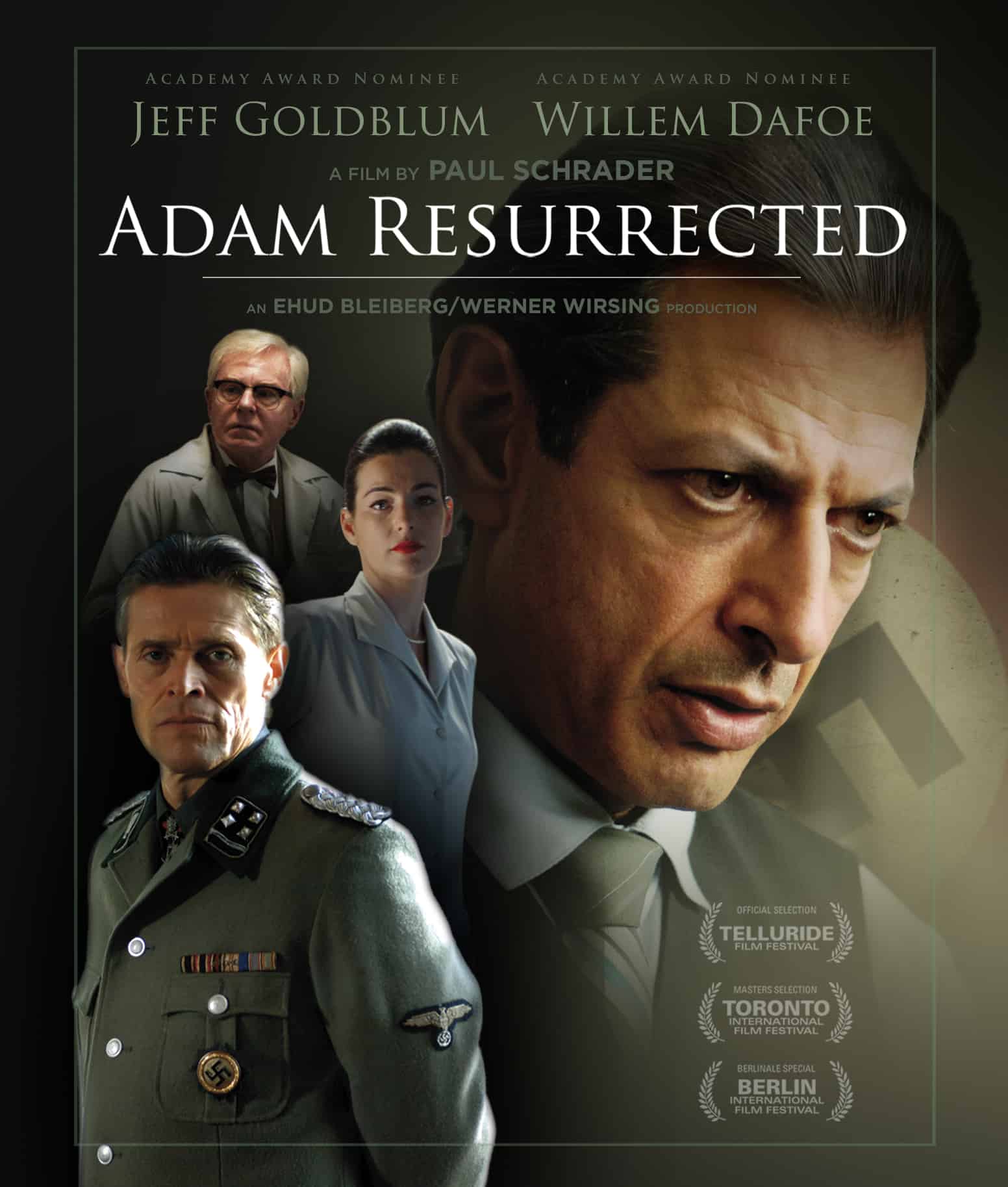 Adam Resurrected is a very compelling movie. You have stars in the lead and an approach to the Holocaust that is fascinating. Jeff Goldblum plays a man tortured during the Holocaust and now he is trying to make sense of what happened in the years following World War II. Time carries on and he connects with a young kid who he might be able to help. MVD has done a bang-up job here with a Blu-ray that features a commentary and a bevy of special features.
Center Stage is one of my favorite Blu-rays in the Summer 2021 pile.
Center Stage is available on Blu-ray for the first time in North America. It's one of those movies I always meant to watch, but never had the chance. So, I dove on the opportunity when it showed up in the Summer 2021 review pile. Maggie Cheung was one of the greatest actresses in the world in the 80s/90s. However, I don't expect to see many Americans seek out a Chinese cinema biopic starring her.
It's their loss, coupled with the inability to get a lot of these movies to cross over in that time period. For every Raise the Red Lantern that got a DVD release in America, there are dozens of International Cinema titles that didn't see a release. Director Stanley Kwan contributes a new introduction and interviews for this release. Honestly, releases like Center Stage are why I love Film Movement so much.
Feed the Gods
Feed the Gods is from the guy that made Hemorrhage. I enjoyed that movie, as the guy seemed like a big Raimi student. As Summer 2021 continues, I want to see more horror movies like this. Not quite a throwback, but able to ape modern horror trends and find compelling story elements in the material. You get a commentary, trailer and a featurette as the special features.
Drive is the cult late 90s film that people have spent nearly 25 years convincing me to watch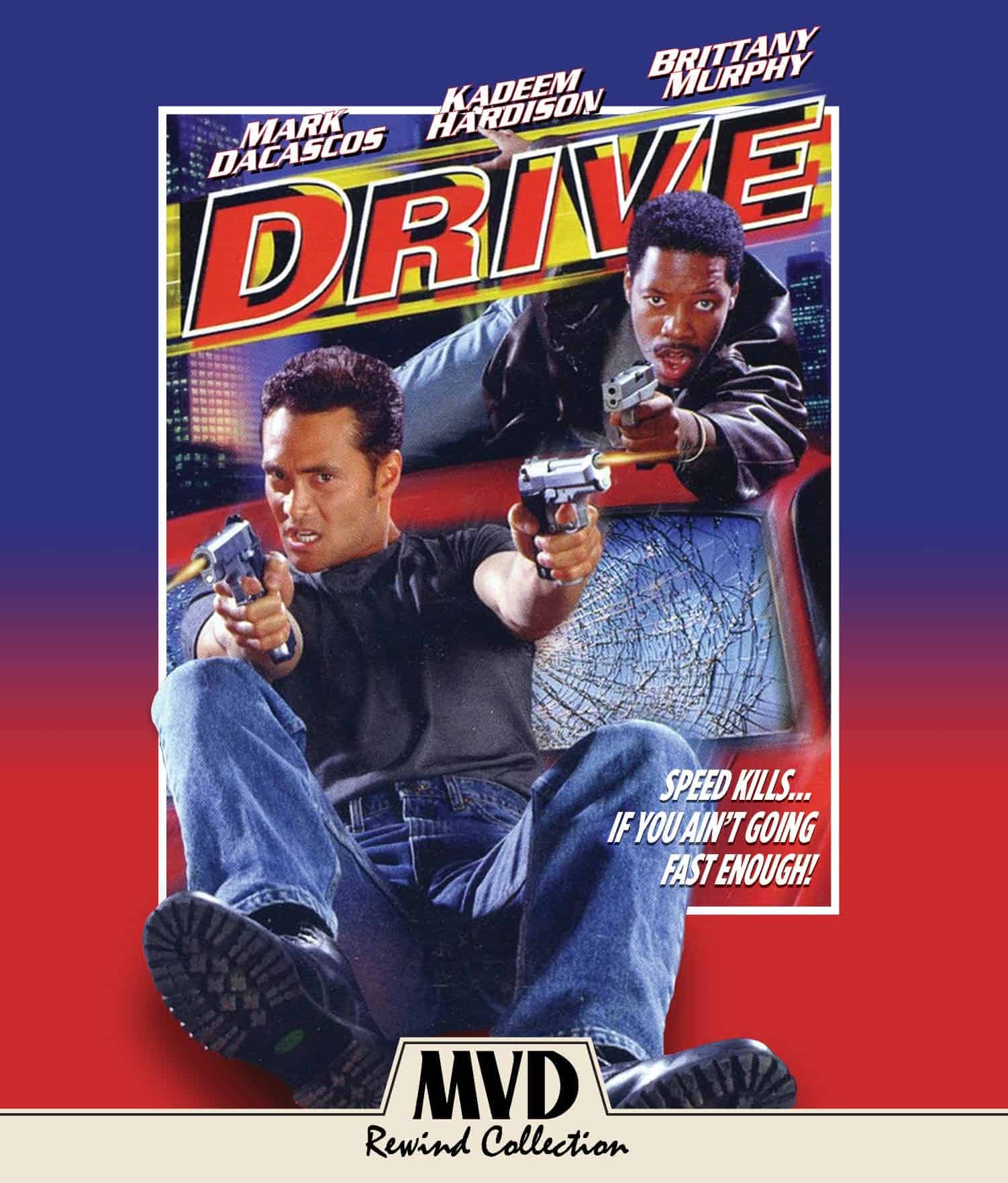 Drive just got a sweet Blu-ray release from MVD. This is a movie that people have been trying to get me to watch for 25 years or around that point. When it showed up in the Summer 2021 review pile, I wasn't expecting much. Now, I get why it had the cult classic appeal that it did. Summer 2021 has been full of surprises, but nonesuch as discovering that Kadeem Hardison and Mark Dacascos should have made more movies together.
The Blu-ray comes with the Director's Cut available in its correct aspect ratio for the first time. That alone is enough to sell me on the movie. But, you also land a ton of featurettes, commentaries, deleted scenes and a documentary. Some of the special features are from the Standard Definition era, but it's all good.
Mr. Jealousy is a Noah Baumbach movie and not an Ellen Degeneres vehicle. Imagine how surprised I was by this Summer 2021 MVD release.
Mr. Jealousy is on Blu-ray for the first time. While that might not mean anything to younger movie fans, it's a big deal for fans of 90s indie cinema. Noah Baumbach was always one of those directors that never quite blew-up alongside the Miramax wave. These were a series of adult movies about relationships and talking. Right now, that's Netflix fodder.
The cinema is for Jedi, Avengers and Madea now. What's funny is comparing Mr. Jealousy to a later Baumbach film such as Marriage Story, the heart of the material remains the same. It's just the writing is tighter, the acting is better and the promotional budget is bigger. What felt a dime a dozen in the 1990s now feels like a rare gasp of air in our modern cinemascape. The Blu-ray comes with new interviews and the original trailer.
The Last Time I Committed Suicide
The Last Time I Committed Suicide was part of this tiny cinematic trend in the 1990s. Everyone was mentally 15 at the same time and super into Jack Kerouac and that whole scene. So, when you ran out of chances to adapt On The Road, you started to look at other hepcats of the Beat Generation. Ginbserg, Cassady and others got their chance to shine as more studios wanted to build a Kerouac Cinematic Universe.
In 2021, it feels quaint to care about any literary adaptation that doesn't have a Hobbit, bondage or Young Adult reading level in it. Until the Blu-ray showed up, I honestly forgot even existed. The Blu-ray comes with the film's trailer.
Action U.S.A. returns to Blu-ray circulation for all of the trash cinema fans.
Action U.S.A. is back in print at MVD. I felt like doing a comparison between this disc and the now out of print Vinegar Syndrome Blu-ray. While you get a commentary and featurettes with this release, a lot of the material is in standard definition. Honestly, I'm not sure what's up with these Vinegar Syndrome Archive releases getting these later dips from other labels.
It's cool for the people that miss the initial sell out, but I just wonder what the market is for deep cut cult cinema. Still, it's great to leave in an age where we can get releases like this. You know what? We will do a comparison feature in Summer 2021 between both discs.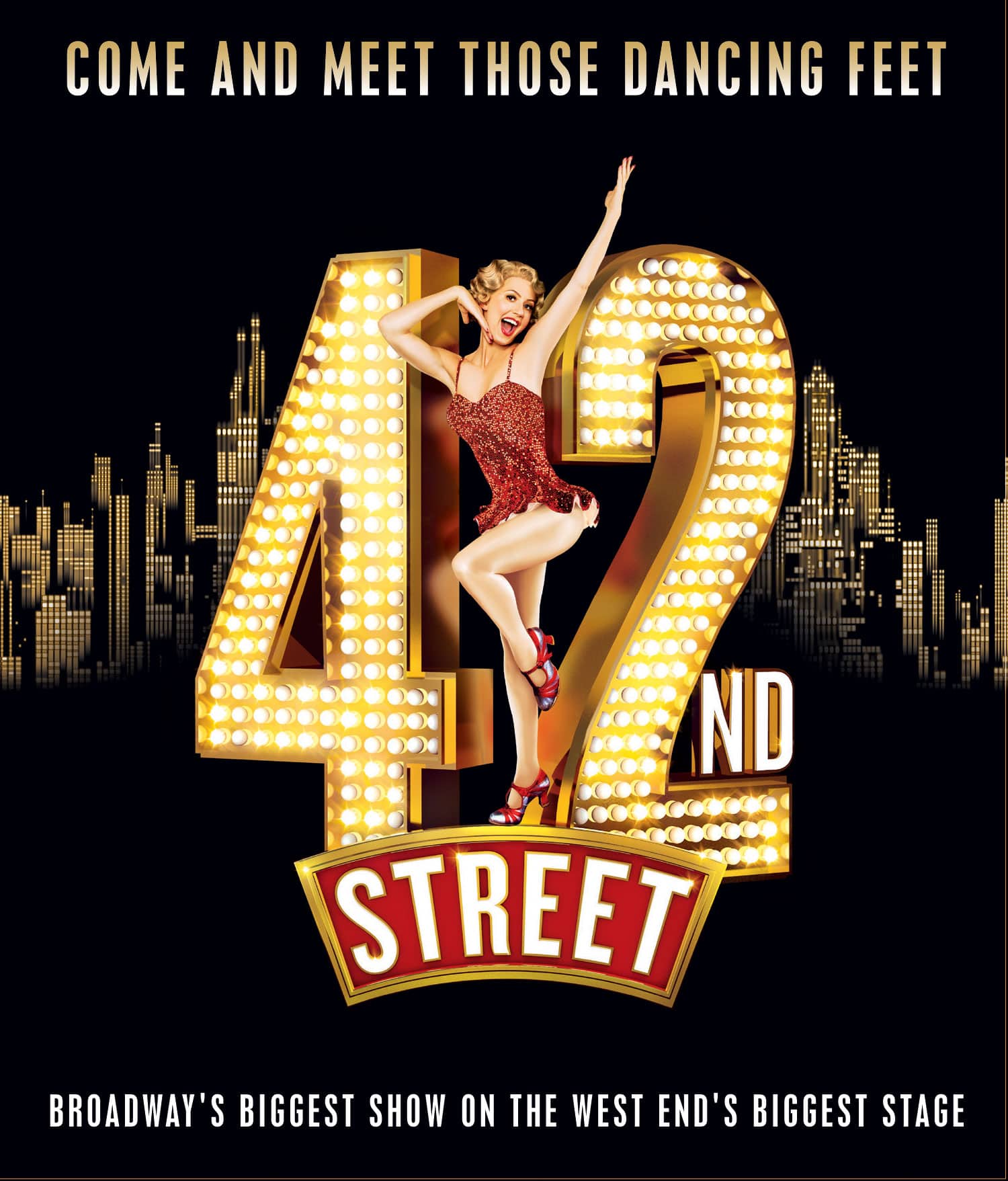 42nd Street brings live theater to Blu-ray
42nd Street was a popular 1933 film adapted into a jukebox musical in 1980. Over the decades, it has had revivals in American and the UK. While this release is from the London production, I can't tell if it was the 2001 show or a later production. Sorry, theater nerds.
The Blu-ray comes with no special features. However, it's fun to see Summer 2021 get a fully uncut theatrical production Blu-ray. Especially with stunning A/V Quality.
Camino brings back Zoe Bell to prominent action
Camino was a surprise in the Summer 2021 pile. A throwback action film starring the greatest stuntwoman and the director of TimeCrimes shouldn't work like it did. But, this was a fun look at how people can still make compelling movies about cocaine deals and jungle warfare. The Blu-ray comes with a ton of behind-the-scenes featurettes. You also get trailers.
That was the Summer 2021 Blu-ray pile of lightning fast reviews.