Richard Brooks' ill-fated romance The Last Time I Saw Paris offered a somber elegy of post-war Europe in 1954. Now available on Blu-ray from Warner Archive, this brooding adaptation of F. Scott Fitzgerald's stories shows a darker side of Paris amidst the ruins and displacement of WWII's aftermath.
Starring Elizabeth Taylor and Van Johnson as tragic lovers, the film strikes a melancholic tone, personifying the spiritual scars left by war. Brooks brings literary gloss and visual splendor to this underseen classic, a tonal shift from Hollywood's usual upbeat postwar Europe portraits.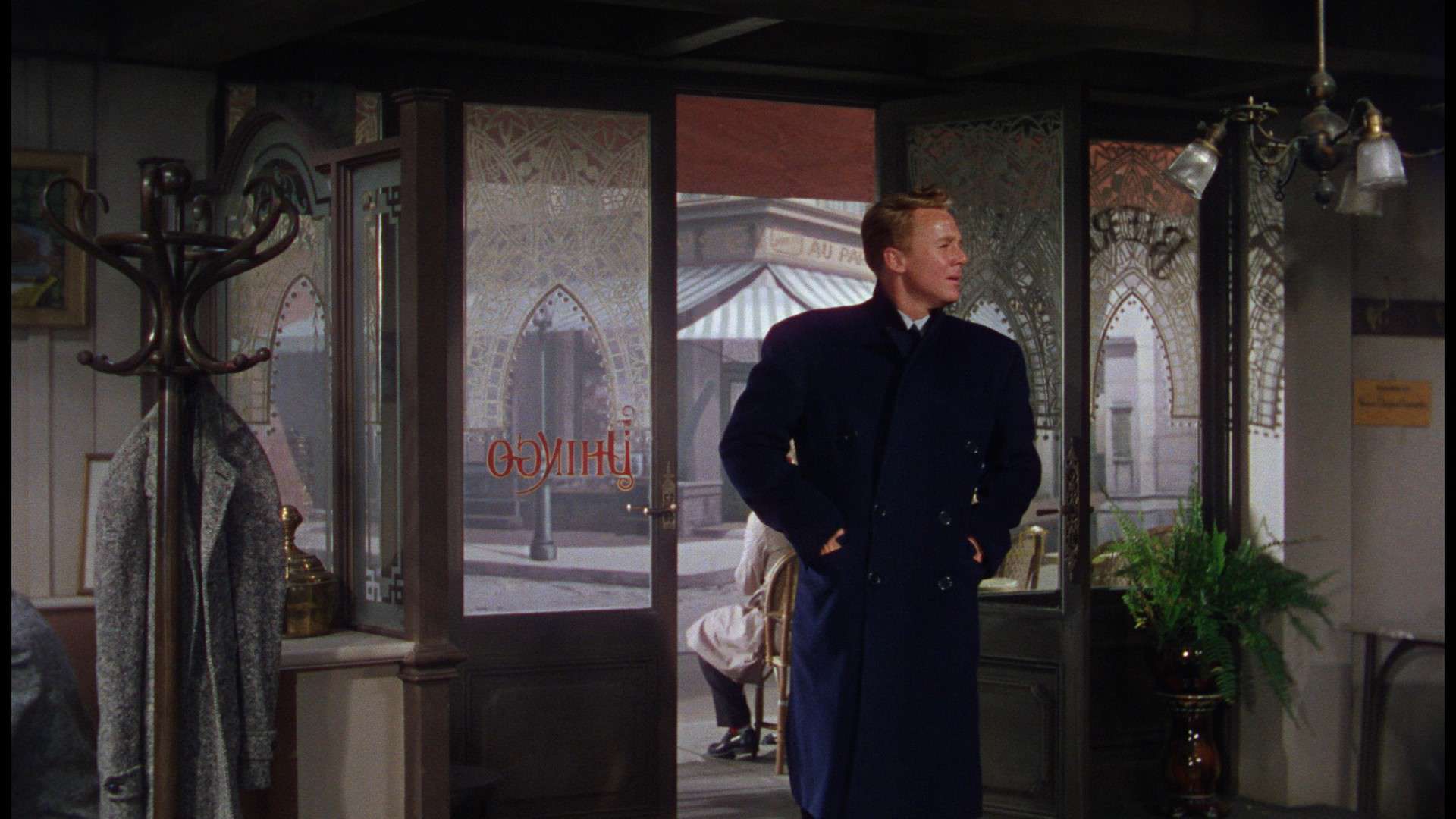 It's the moodiest Post WWII movie ever…well, until the next one
Following lightweight MGM musicals like 'An American in Paris', The Last Time I Saw Paris showed a more downbeat version of Europe rebuilding after WWII. Co-written and directed by Richard Brooks, the film is structured as a lengthy flashback, with Charles Wills (Van Johnson) reminiscing about his failed marriage to Helen (Elizabeth Taylor) in 1920s Paris.
Brooks interweaves elements from several F. Scott Fitzgerald short stories for this original drama about squandered wealth and idealism lost to cruel fate. Despite charismatic lead performances, The Last Time I Saw Paris underwhelmed audiences expecting escape, its melancholic tone out of step with 1950s Hollywood gloss.
But Brooks' literate script and bittersweet romanticism distinguish this overlooked gem today. It captures the post-war mood of vanishing optimism and moral ambiguity more starkly than its escapist contemporaries. This mature romantic tragedy deserves rediscovery for its unvarnished period storytelling.
Literary adaptations for a time when people still read
Elizabeth Taylor aggressively lobbied for the role of Helen after filming 'A Place in the Sun' for director George Stevens. She saw it as a opportunity to prove her dramatic talents in a mature romantic lead role. MGM hoped re-teaming Taylor with Van Johnson would recreate their 'The Big Hangover' success.
Brooks met with Fitzgerald's daughter to gain insight into adapting the short stories into an original narrative. His script blended Fitzgerald's lyrical voice with moody themes of wasted promise and love gone astray. The film shot extensively on location in Paris, capturing famous landmarks still damaged from the war.
With prestigious literary pedigree and a rising star lead in Taylor, The Last Time I Saw Paris had the trappings of a respectable critical hit. But Brooks created a somber period romance that confounded critics and audiences expecting escapism. Its melancholy perspective on postwar Paris proved too subtle next to Hollywood's sunny take on the city.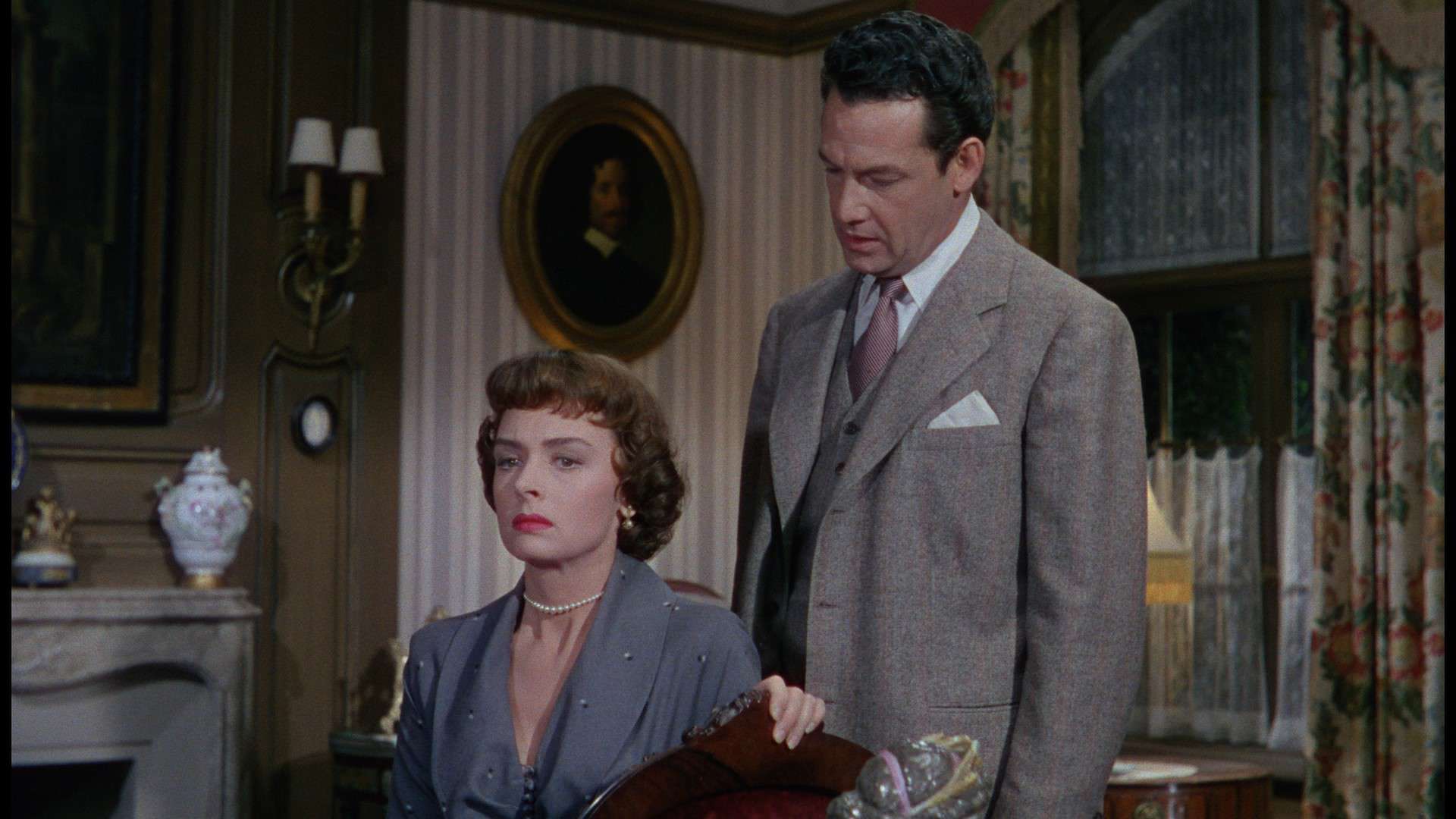 Audiences were split even back in the day
Reviews in 1954 were mixed, with critics divided on the film's downbeat mood and unorthodox structure. Some praised the film's literary aesthetic and James Wong Howe's evocative cinematography capturing old-world Paris. Taylor also drew acclaim for stretching beyond her glamorous image as the emotionally complex Helen.
But many found The Last Time I Saw Paris's nonlinear story disjointed and heavy-handed. Brooks' dialogue was critiqued as overtly writerly compared to Fitzgerald's poetic prose. The film was a commercial disappointment, as audiences rejected its dour romanticism. MGM re-edited the ending to be more hopeful before rapid wide release, but major box office success eluded it.
Over time, reappraisal centered on Taylor's affecting performance and Brooks' intelligent direction elevating the melancholy material. Despite flaws, The Last Time I Saw Paris stood apart for its somber post-war perspective, foregoing Hollywood gloss. The film remains an intriguing companion piece to the era's brighter musicals like 'An American in Paris', deserving reconsideration.
Postwar Paris wasn't totally fun
The Last Time I Saw Paris grounds Fitzgerald's lyrical writing in the sobering postwar climate, contrasting pre-war idealism against mid-century displacement. The film opens in WWII's aftermath with Charles returning to Paris a broken, dispirited man. The extended flashback to his carefree youth in 1920s Paris underscores the absolute devastation of his current state.
Helen is portrayed as a symbol of fading romanticism, unable to conform to staid domestic life. Like Fitzgerald's own troubled heroines, she exists painfully out of sync with her times. Her fraying mind and alcoholism are symptoms of spiritual despair.
Brooks deftly translates Fitzgerald's signature theme of struggling dreamers and idealists at odds with reality. Despite some overly earnest monologues, he casts a poetic mood of bygone enchantment giving way to postwar gloom and moral ambiguity.
Beneath the surface romanticism lies a stark message about virtue compromised by cruel twists of fate. Rather than a swooning portrait of 1920s Paris, the film presents a circle of lost souls suffering for past sins. This melancholic perspective made the film hard to market in its day but adds resonance now.
James Wong Howe was the G.O.A.T. cinematographer
Brooks and cinematographer James Wong Howe imbue The Last Time I Saw Paris with a glossy studio sheen while retaining a documentary-like sense of postwar place. Much of the film was shot on location in Paris, capturing famous sites like the Place de la Concorde and banks of the Seine.
Howe's deep focus compositions alternately convey crowded pre-war cafes and cobblestone streets rendered desolate by wartime damage. Elegant montages and close-ups of Taylor evoke fleeting moments of romantic bliss before reality sets in. The visuals turn glossy and impressionistic during scenes of Helen's increasing alcoholism and despair.
Throughout, Howe's shadow-filled, high contrast lighting lends proceedings a noir-like moodiness. The evocative cinematography enhances Brooks' themes of time unraveling nostalgic remembrances into heartache and ruin. While not gritty realism, the film's visual palette summons a bygone Paris of ephemeral magic and eternal melancholy.
Elizabeth Taylor brings it!
As Helen, 19-year-old Elizabeth Taylor synthesized her ethereal beauty with a portrayal of tumultuous emotional depths. Near the height of her studio stardom, she embraced the opportunity to showcase her acting chops after being dismissed by critics as a pretty face.
Taylor perfectly captured Helen's shifting temperaments and fraying state of mind. She moved effortlessly between tender romantic interludes, partying exuberance, and erratic outbursts conveying mental distress. Critics praised Taylor for tapping into hitherto unseen darkness and vulnerability, proving her talents extended well beyond the studio mold.
Some argue it was Taylor's first truly great performance, registering the full force of her screen presence. She compellingly realizes the character's tragic arc from carefree spirit to haunted dissolution. Taylor makes palpable Helen's synergies with Fitzgerald's Jazz Age heroines, transmitting raw feeling through a soulful gaze and restrained gestures.
The Last Time I Saw Paris earned Taylor some of the best reviews of her early career. Her performance remains one of the most under-appreciated in her filmography, anchoring the film's melancholic mood and embodying its lost romantic spirit.
The Last Time I Saw Paris gets a new Blu-ray from Warner Archive
Warner Archive's Blu-ray provides a sterling presentation of this overlooked romantic tragedy. The HD image reveals excellent detail, film-like grain structure, and stable contrast in the technicolor cinematography. Restoration has removed most signs of age aside from minor speckling.
The DTS-HD Master Audio mono track presents clear, clean dialogue and ambient effects. Franz Waxman's melancholy score has vivid presence. Hiss and pops are minimized for a soundtrack that shows its age but remains listenable. Overall, Warner Archive has given this cult favorite an outstanding high-definition upgrade.
Bonus features include a Tom & Jerry cartoon entitled Touche Pussycat, along with the original theatrical trailer. An insightful essay in the included booklet discusses the film's production background and resonance of its Fitzgerald adaptation. With pristine video and audio, Warner Archive's release handsomely revives this underseen postwar gem.
A few words on The Last Time I Saw Paris
The downbeat romantic perspective of The Last Time I Saw Paris proved too somber for 1950s audiences. But Richard Brooks' intelligent adaptation of F. Scott Fitzgerald created an evocative elegy for pre-war idealism lost. Elizabeth Taylor gave an outstanding performance conveying beauty entwined with melancholy.
With its literary pedigree and mood of romantic fatalism, The Last Time I Saw Paris deserves rediscovery as a brooding companion to Hollywood's brighter musical visions of postwar Paris. Warner Archive's new Blu-ray provides outstanding A/V quality to revisit this sensitive film's poetic soul.
The Last Time I Saw Paris is now available from the Warner Archive Collection. Purchase your own copy at MovieZyng!