The Final Countdown is the first film that made me aware that Blue Underground existed. I always loved the movie from basic cable screenings and I DVD dived at Circuit City a few times to find that old special edition. This was a hidden 80s gem about World War II, Martin Sheen, naval feats and cross-time booty. It's enough to make any dad stand tall and talk about his lawn. So, how well did Blue Underground do with The Final Countdown 4K UHD?
The answer is pretty amazing. The transfer pops, the Atmos track will rock your kidneys and there are special features that cover every aspect of the film. Given that a lot of the main cast has now died, that killed the ability to get a lot of new special features. Still, Blue Underground managed with The Final Countdown.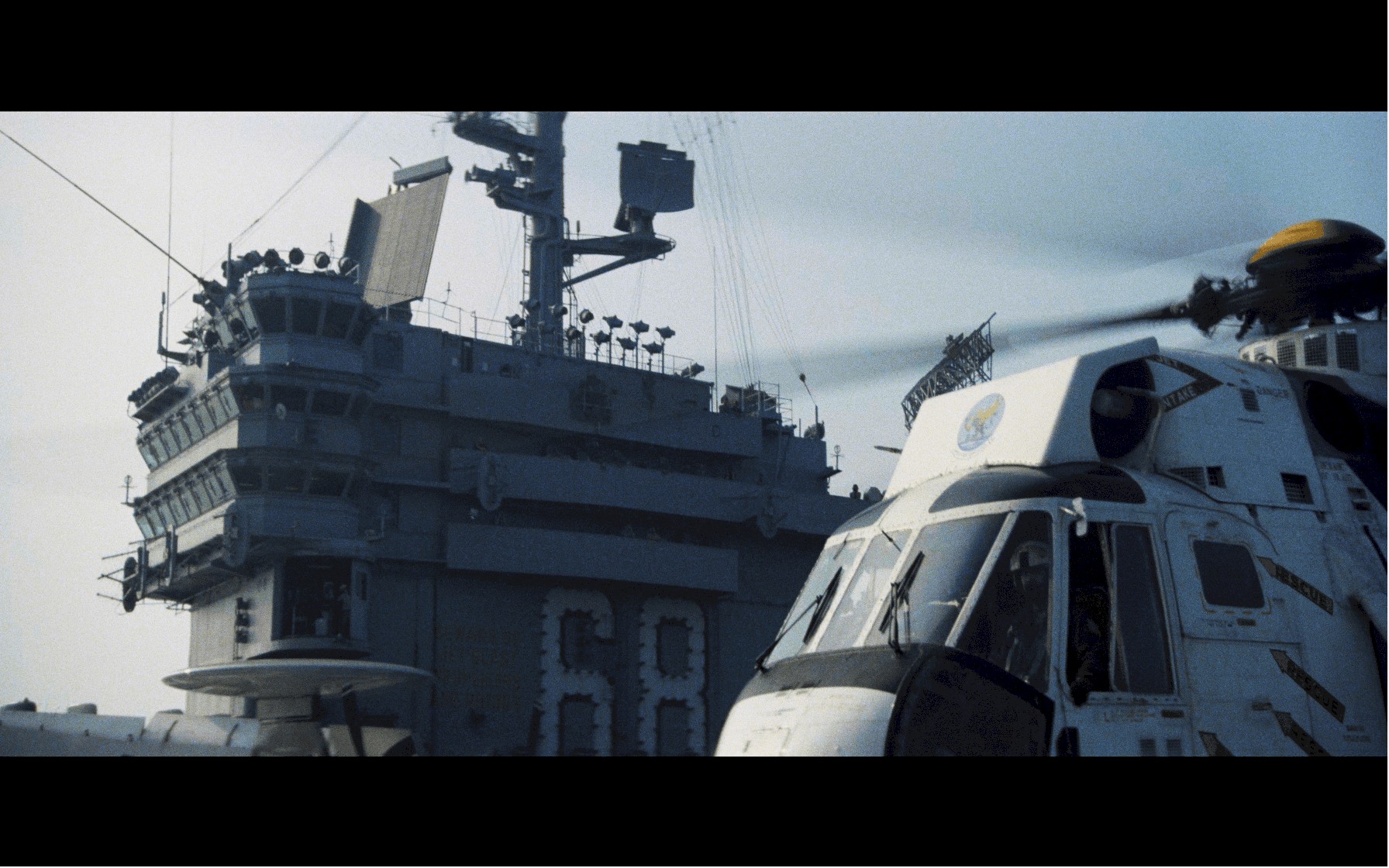 Martin Sheen is a civilian observer with a Defense contractor sent to inspect the USS Nimitz. He arrives on board, meets Admiral Captain Kirk Douglas and it's not long before things get all military. But, this was pre Reagan, so it had to work in some sort of Sci-Fi element. A freak storm takes them back in time to the 1940s and the 1980 Naval Officers get a chance to slap the Japanese forces to stop the Pearl Harbor attack!
Time Travel can be done well or bad. It can also be done in a way where you explain cascading timeline events in a way to audiences that just want to watch a basic concept. A lot of people just hooked into what happens if you stop World War II, so everything else that came afterwards was just a cherry. We used to have a site writer that was so hammered the first time they saw it, that they thought it was just the weirdest World War II movie they ever made.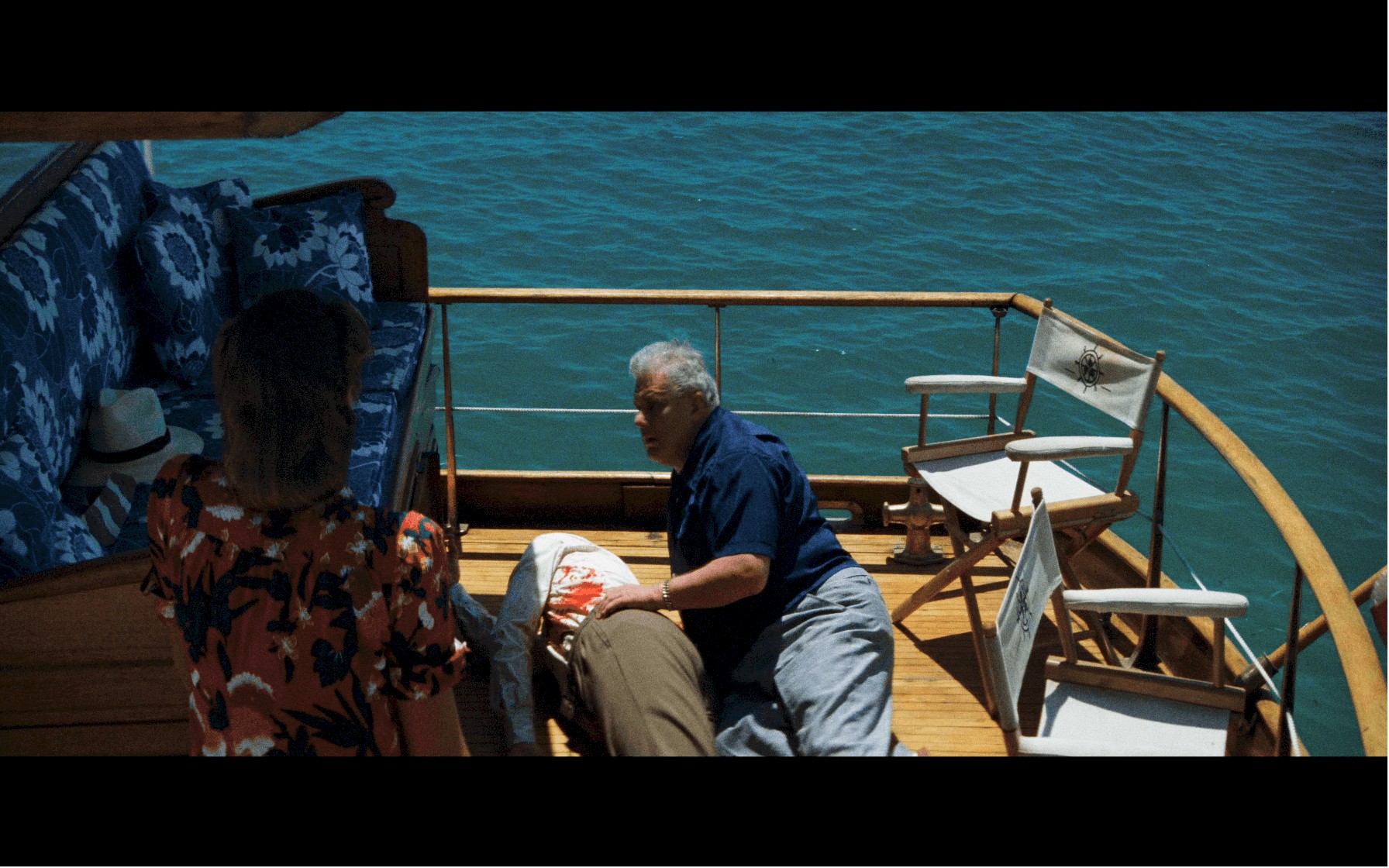 Charles Durning never gets enough credit for The Final Countdown. Playing a prospective VP candidate for FDR that went missing during the Pearl Harbor attack, he offers something fresh to a movie like this. He's a man that has status within the military and private sector. So, when he sees an opportunity to change things, he responds like a man with personal interests. It's pretty crazy that no other actor plays this real, but that's what we get.
The rest of The Final Countdown is pretty sharp. You get Martin Sheen working his ass off after nearly killing himself for Coppola. Kirk Douglas and James Farentino are serviceable. Plus, I'll watch Katharine Ross in anything. She never got the career she deserved, but she always killed it in everything that she did. It's almost a little disheartening to see her get relegated to a prop for the surprise finale.
Blue Underground kills it again with their latest 4K UHD release. While we had to change up how we grabbed 4K shots, that meant taking down our first review to rework it into this format. We have a new setup arriving over the next couple of weeks, so bare with us. But, while you do that…check out that amazing transfer. Hell, listen to that reference quality Dolby Atmos audio.
You also get special features ported over from the DVD and Blu-ray. You also get a new killer booklet and a CD soundtrack included with the release. Blue Underground deserves everything in the world for the love they show to movies like The Final Countdown. If you're on the fence, then get off of it. The world needs cult cinema and cult cinema needs friends making releases like this. Be a pal and help out the cause.
The Final Countdown is now available on 4K UHD from Blue Underground