ANDERSONVISION: The history of duck hunting in the South is well known. But, what does it look like now?
The current duck hunting climate varies tremendously from state to state and regions within states. The biggest issue relates to migratory patterns and how ducks will stay further north where they find flooded fields with corn. On the coast of South Carolina, we have gone from skies full of pintails in the 70s to rarely seeing one to numbers increasing in the last few years. After wood ducks, we see lot of gadwalls these days. We also witness more pay-to-play hunts today and not as many handshake opportunities.

Charles W. Waring III (Traditional Wild America)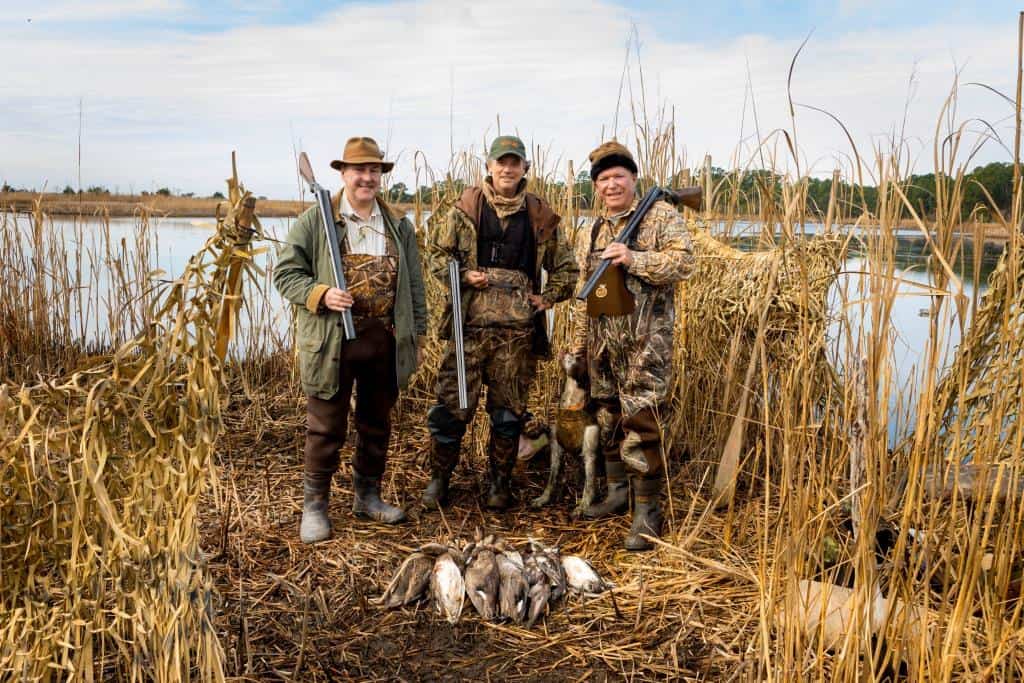 ANDERSONVISION: How does duck hunting change by state?
EX: I live in Kentucky and I see way more people going to rural counties to shoot deer before duck.
Duck hunting varies within regions of states as much as it does among the states. Mississippi Flyway duck hunting offers more flooded timber opportunities than we have on the Atlantic Flyway; Arkansas is a huge draw for so many sportsmen but there are parts of Mississippi with flooded timber also. The open marshes of Louisiana are akin to the rice fields of S.C. but have different concentrations of species. Weather and available food are always going to dictate where the ducks land and every state in the nation has something to offer the patient duck hunter.

Charles W. Waring III (Traditional Wild America)
ANDERSONVISION: Having in-laws that live in the Mississippi Delta, it's fun watching people enjoying seafood in such rural outlets. Did you want to include more culinary moments?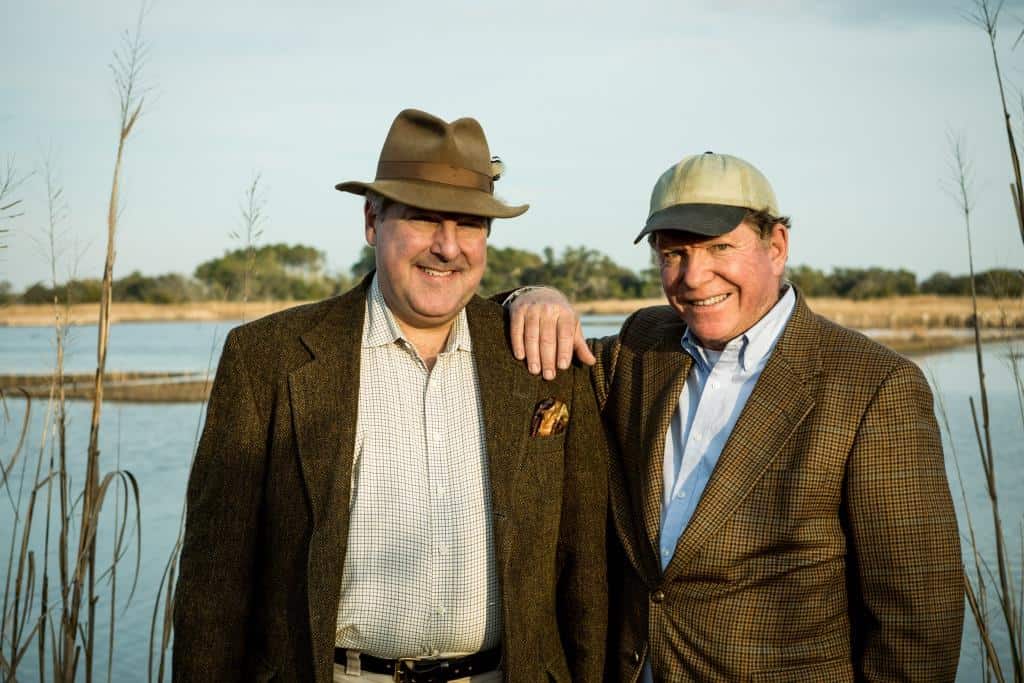 Culinary elements are an essential part of the sporting lifestyle, which is why we included in "Duck Hunting on the Santee Delta" a bourbon tasting, an oyster roast and a demonstration of how to cook a wild duck breast. We will always include culinary life in every show we produce; what a delight that will be.

Charles W. Waring III (Traditional Wild America)
ANDERSONVISION: Given the current national climate, have you experienced any backlash regarding the show?
By national climate, I take it that you are addressing the constant reminder from the media that "we are a nation divided." Thus far, we have not received any slings and arrows; I look at our production as a positive experience that educates viewers on topics well beyond actually shooting ducks. I find my trips in the field bring people together. I remember taking my brother in law duck hunting in my canoe on the Edisto River one Christmas Eve morning. We arrived at the landing and I remembered that I had left my decoys an hour away in the garage. I also quickly learned two guys in a duck boat were heading to the same place as we were. I wished them a merry Christmas and muttered something about leaving my decoys. We discussed the oxbow lake and agreed it was fine for two boats. Then, the other fellow said he would gladly loan us a couple of decoys. Wow. We ended up having a great wood duck hunt as did they. When our new friends were leaving the field, we returned their decoys and offered a flask of bourbon for a celebratory hoot. We wished each other a merry Christmas and paddled back to the landing. I still think we are at our best when afield.

Charles W. Waring III (Traditional Wild America)
ANDERSONVISION: What is it about the history of firearms and the South being so intertwined?
Traditions are important across the South, and shooting and hunting are part of the lifestyle for many of us. It is part of our DNA to take our youngsters in the field and show them how to hunt responsibly. The best part of my hunting season is the look on a child's face when he or she understands the tremendous responsibility of holding a loaded gun; maturity takes place before your very eyes. Any state with plentiful rural land gives an opportunity for sport and the use of firearms; the South generally has more places to hunt than the Northeast and other spots where urban sprawl has devoured the habitat wildlife need to survive. Conservation provides the long-term solution for the enjoyment of firearms afield.

Charles W. Waring III (Traditional Wild America)
ANDERSONVISION: What podcasts do you think are doing a good job of keeping the Southern experience alive?
We have put together a few podcasts on the TWA website to address a wide range of issues about hunting traditions and family experiences afield; they are quite funny. Our friends at Garden & Gun magazine are constantly keeping up with Southern experiences via their website and their hard copy product.

Charles W. Waring III (Traditional Wild America)
ANDERSONVISION: Can we expect more Traditional Wild America seasons in the future?
Absolutely. At this point, we also have a bunch of short programs on our TWA website, and they are great fun for viewers. We look at TWA as a "forever" project because we have so many nuances to explore for all traditional sports across so many parts of the country. Moreover, we can mix in many personalities and change up the tone and sidebars; for example, you could have a youth experience, a former president of the U.S. and a retired priest fly fishing on the same river three years apart and have vastly different productions. We cannot wait to show the world what a driven deer hunt in the S.C. Low-country is all about and likely be the first to film a grouse hunt in Western North Carolina. We are an enthusiastic bunch and determined, so get ready for lots more.

Charles W. Waring III (Traditional Wild America)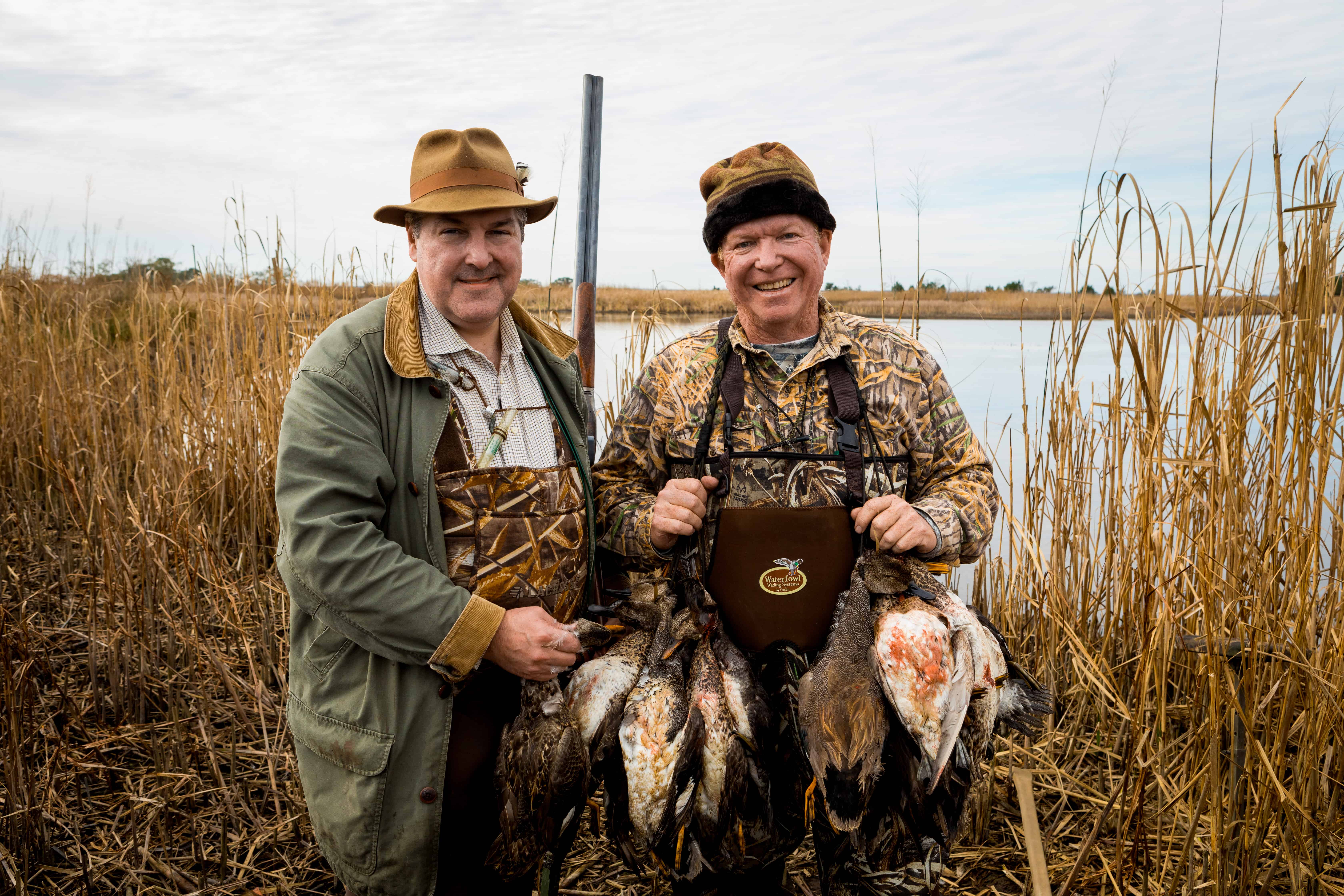 TRADITIONAL WILD AMERICA IS NOW AVAILABLE ON DVD AND DIGITAL!