When The Addams Family was announced, I didn't think of it. Then, I saw the Charles Addams designs being used in the promo material and I was pleased. After that, it was a steady succession of commercials and Migos micro videos. What had happened to America's first family of Goth?
Computed animated kid flicks are a dime a dozen. When something Klaus manages to hit, it's no wonder that it's the dark horse favorite to win the Oscar this year. Back to Addams Family, it's a noble effort. Using the original Charles Addams designs is a neat visual touch. However, the rest of the film is painfully cookie cutter.
What blows my mind is how many studios The Addams Family can be passed between. Sure, the original series had MGM ties, but how did this one end up back at Leo the Lion's pad? More than that, why is this such a painful attempt to recreate that version of the Addams Family? No kid or most of their parents have any connection to that series.
There does come a point in time where the distance between a property and a revamp attempt is too far. The plot itself is so cliche that it could've existed at any point in history. Gloomy people make the world realize that everyone has a right to be weird. The only modern sentiment is the terrible Migos song tacked onto the film.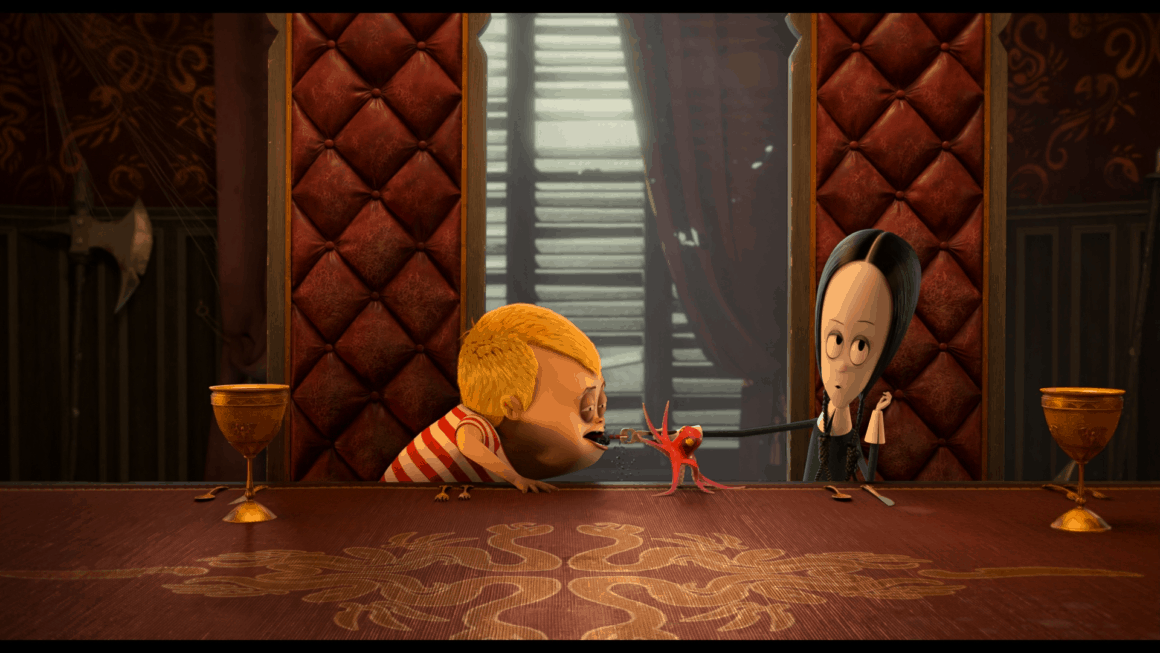 It's weird when you see a film that doesn't annoy you or please you. The Addams Family just exists as this failed attempt to bridge a gap too far. Still, I think certain kids and adults will eat this one up. Give it a shot.
The Blu-ray comes with deleted and extended scenes. Plus, you get featurettes and more as the rest of the special features. The A/V Quality is pretty sharp for a recent animated release. However, I found the mix on the DTS-HD 7.1 master audio track to be a little off. A little too much back channel and not enough action in the front. Some people like that, but I also like being able to hear the movie.
tHE addams family is out on blu-ray today!