Be Brave Media, today revealed that Tamra Davis (BILLY MADISON, HALF BAKED) has signed on to direct the true story of Slinky® and the James family legacy in a new movie aptly titled SLINKY. The film will tell the surreal story of how Betty James took over the struggling business after her husband left her with their six children and a nearly bankrupt company in an era dominated by male CEOs, running the company into her 80's and taking it to even greater heights.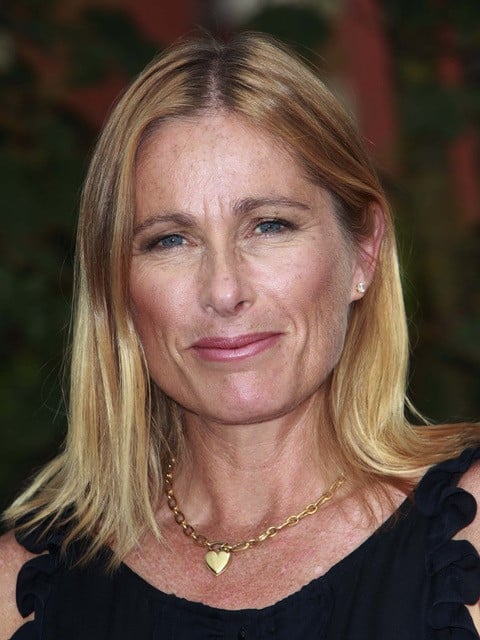 Joanne Rubino is producing the film through her Be Brave Media production banner. Dino Ladki is executive producing, and it was Ladki who pursued and championed the story for several years before partnering with Rubino to "bring it to the finish line". Producing alongside Rubino are Marcus Englefield, and George Lee of Storyoscopic Films and Jeremy Ross. Ann Carli and Robyn Klein are executive producing as well. The SLINKY screenplay is written by Chris Sivertson, with Ann Carli and Cristina Curbelo teaming to rewrite the final version for the big screen.oC
The true life story of Slinky is not as simple as the toy itself! Far from it. The film will be driven by female voices in front of, and behind, the camera – from producers, to writers, to director, and star, because the story at heart is a remarkable, inspiring, and entertaining tale of female triumph.
Principal photography is slated to begin in 2021.
Tamra Davis said, "I am so thrilled to have the opportunity to tell the story of Betty James; a female inventor, business woman and dedicated mother who with her husband Dick James invented the Slinky. When I read her story I was so inspired by the ups and downs of their rags to riches tale. I had no idea the iconic toy told the story of American innovation, domestic drama and the rise of the female executive. Betty James' life is a moment in American history where women proved they could not only survive in the face of despair but flourish when the opportunity presented itself. I immediately connected with Betty James. She was an intrepid woman who's goal in life was to create joy and make people happy."
Producer Joanne Rubino said, "Tamra was an instant and instinctual choice for us to helm this film. She will elevate the storytelling to a new level with Betty James point of view in the foreground and the iconic Slinky toy as the co-star."
"Slinky has been one of the most popular toys for generations and has earned a coveted spot in the National Toy Hall of Fame, as well as ranking among TIME® Magazine's Top-All Time 100 Greatest Toys," said Geoffrey Greenberg, Co-President of Just Play. "We are thrilled to partner with Be Brave Media to share the inspiring story of how this innovative product became one of the best-selling playthings of all time."
Tamra Davis is a highly prolific television and film director with episodes of "Dead To Me," "The Politician," "Santa Clarita Diet," "Empire," "Miracle Workers," "Grey's Anatomy" and so many others under her belt including iconic hits "Billy Madison" starring Adam Sandler and "Half Baked" starring Dave Chappelle. A return to her roots of music videos for documentary "Keep Your Eyes Open", starring husband Mike D and fellow filmmaker Spike Jonze, make up just a fraction of this talented directors successes.
Tarma Davis is represented by Verve Talent Agency, 3 Arts Entertainment and law firm Lichter, Grossman, Nichols, Adler, Feldman & Clark.