HALEY BENNETT STARS IN SWALLOW – OPENING MARCH 6TH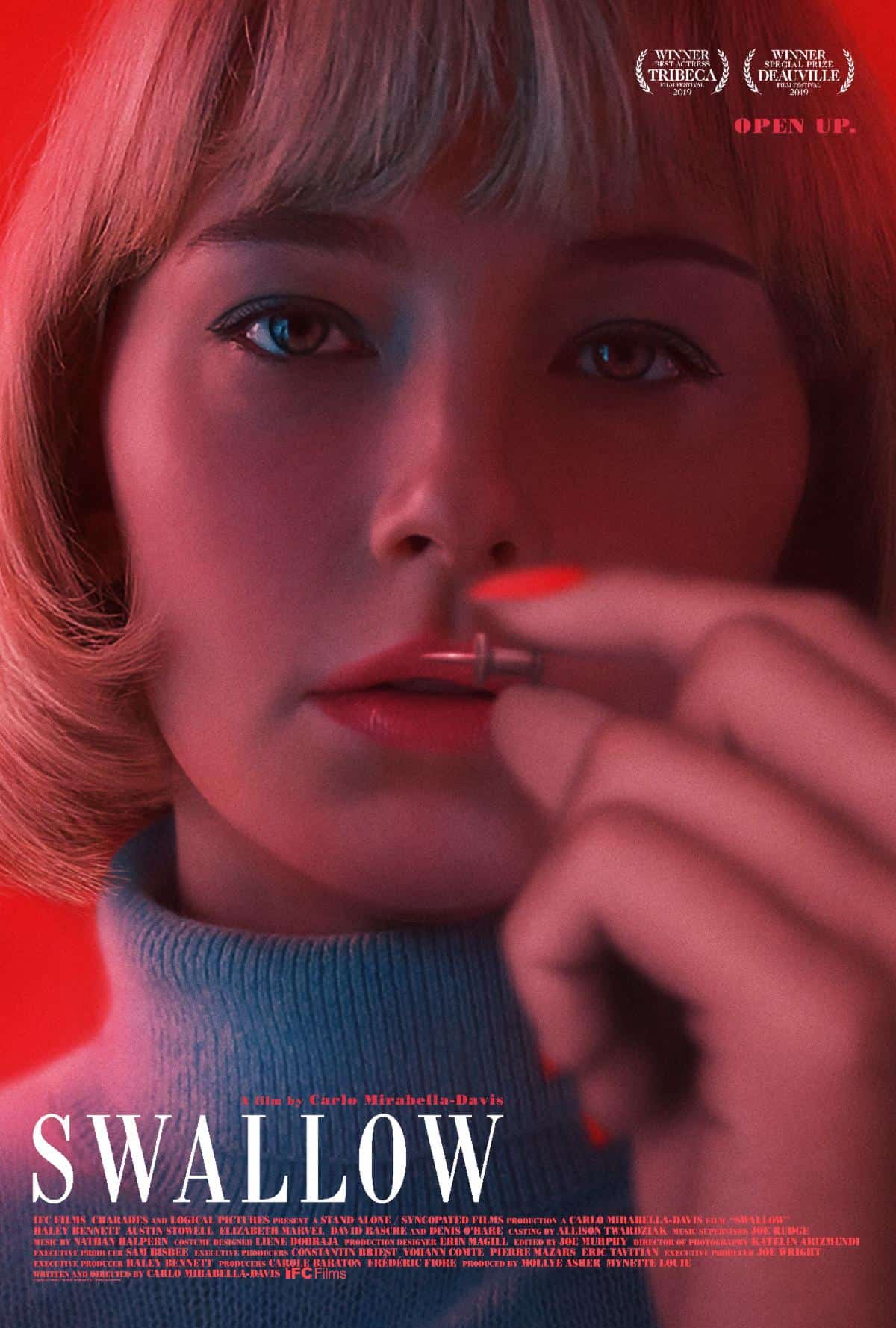 IFC Films invites you to screen genre-bending feminist thriller SWALLOW, directed by Carlo Mirabella-Davis. The film had its world premiere at the 2019 Tribeca Film Festival 2019 where it earned glowing reviews, made an audience member faint, and won the "Best Actress" Award for its lead, Haley Bennett. The film also garnered awards at multiple festivals throughout the U.S., specifically sweeping the awards at Brooklyn Horror Film Festival, including another "Best Actress" and "Audience Award".

Joe Wright, the director of DARKEST HOUR and ATONEMENT, was an active creative executive producer on the film. As well as, Mollye Asher, winner of the Producer Award at this year's 2020 Indie-Spirit Awards and Emmy-nominated, multiple Indie-Spirit Award winning producer, Mynette Louie were all on board.

On the surface, Hunter (Haley Bennett) appears to have it all. A newly pregnant housewife, she seems content to spend her time tending to an immaculate home and doting on her Ken-doll husband, Richie (Austin Stowell). However, as the pressure to meet her controlling in-laws and husband's rigid expectations mounts, cracks begin to appear in her carefully created facade. Hunter develops a dangerous habit, and a dark secret from her past seeps out in the form of a disorder called pica – a condition that has her compulsively swallowing inedible, and oftentimes life-threatening, objects. A provocative and squirm-inducing psychological thriller, SWALLOW follows one woman's unraveling as she struggles to reclaim independence in the face of an oppressive system by whatever means possible.
New Trailer For GKIDS' Re-Release Of TOKYO GODFATHERS I Tickets Now Available
"Tokyo Godfathers," the acclaimed holiday classic from master director Satoshi Kon ("Perfect Blue" and "Paprika"), will return to theaters in a brand new restoration, with an all new English language dub this March. Co-written by Keiko Nobumoto ("Cowboy Bebop") and featuring a whimsical score by Keiichi Suzuki, "Tokyo Godfathers" is a masterpiece by turns heartfelt, hilarious and highly original, a tale of hope and redemption in the face of seemingly insurmountable odds.

WHO: Fathom Events and GKIDS. 
WHEN:Monday, March 9 at 7:00 p.m. (local time, English-language subtitled). Wednesday, March 11 at 7:00 p.m. (local time, English-language dubbed).
New Clip & Featurette from GRETEL & HANSEL starring Sophia Lillis & Alice Krige | In Theaters Friday!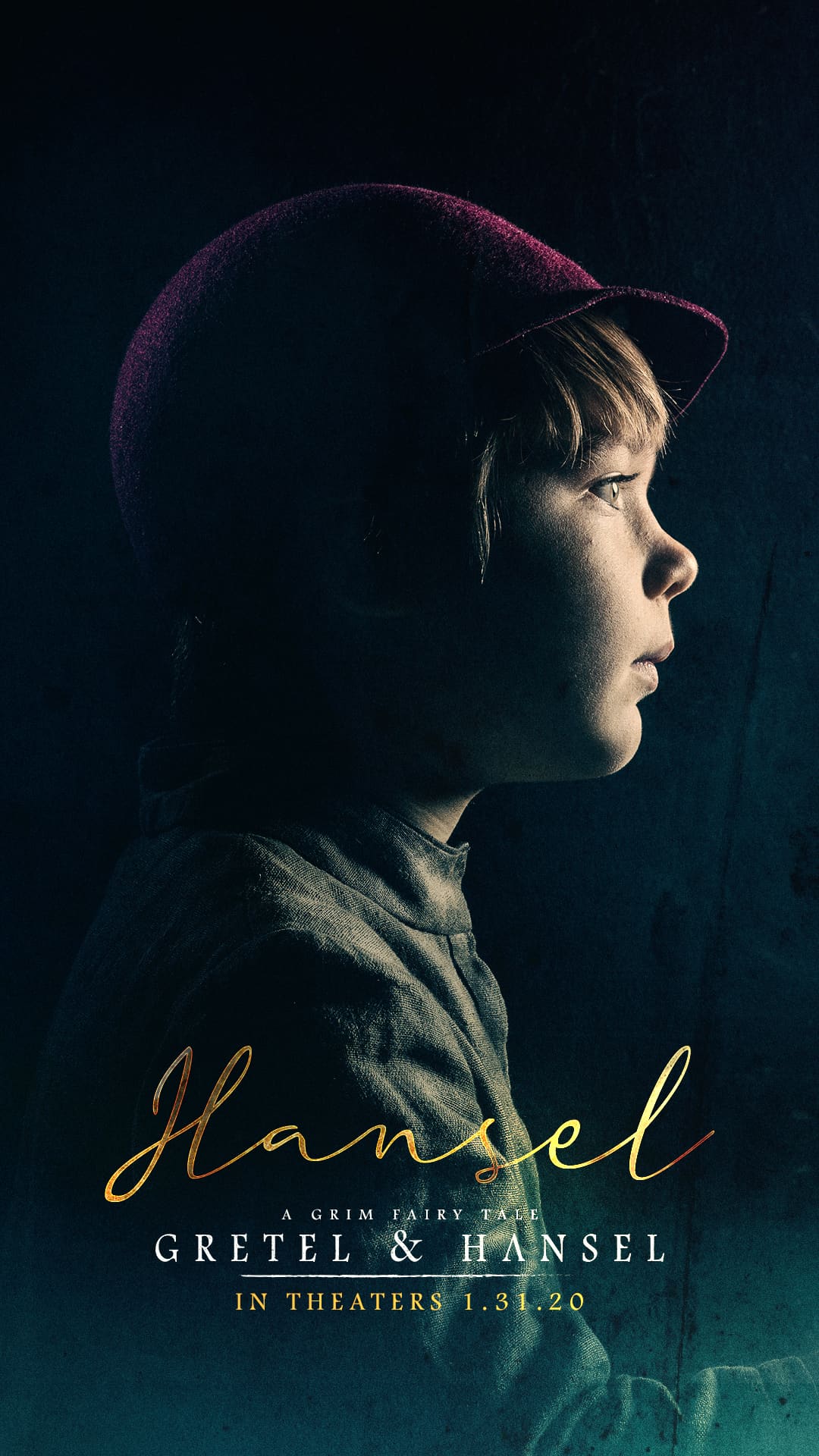 In Theaters Everywhere January 31, 2020
A long time ago in a distant fairytale countryside, a young girl (Sophia Lillis, IT Chapter 2) leads her little brother (Sammy Leakey) into a dark wood in desperate search of food and work, only to stumble upon a nexus of terrifying evil.