Loot Crate and Movie news is here to kick off this edition of Sunday News.
SHERLOCK HOLMES AND THE GREAT ESCAPE TO ARRIVE ON DVD AND DIGITAL FROM SHOUT! KIDS ON MARCH 23, 2021
Calling all sleuths! Shout! Kids will bring the exciting, family-friendly animated tale Sherlock Holmes and the Great Escape to DVD and digital platforms on March 23. In this fun twist on a Sherlock Holmes tale, the main characters are animals, with Holmes as a dog, and Watson as a cat!
In the late 19th century, Mack, a heroic outlaw who stole from the rich to give to the poor, was loved and respected by the people.
When the world's greatest dog-tective, Sherlock Holmes, assisted in catching Mack, the people were angry with him for arresting their hero! But four years later, Mack has escaped from prison. While Sherlock is on the case to recapture Mack, he discovers the heartbreaking reason behind the outlaw's escape, and decides to let him fulfill his final wish before Mack's voluntary surrender to the police.
However, everyone's plans change when Mack's daughter is kidnapped. Sherlock must employ all his wits if he is to rescue Mack's daughter and save the day.
Betty White's Pet Set: Available For The First Time in 50 Years on Digital + DVD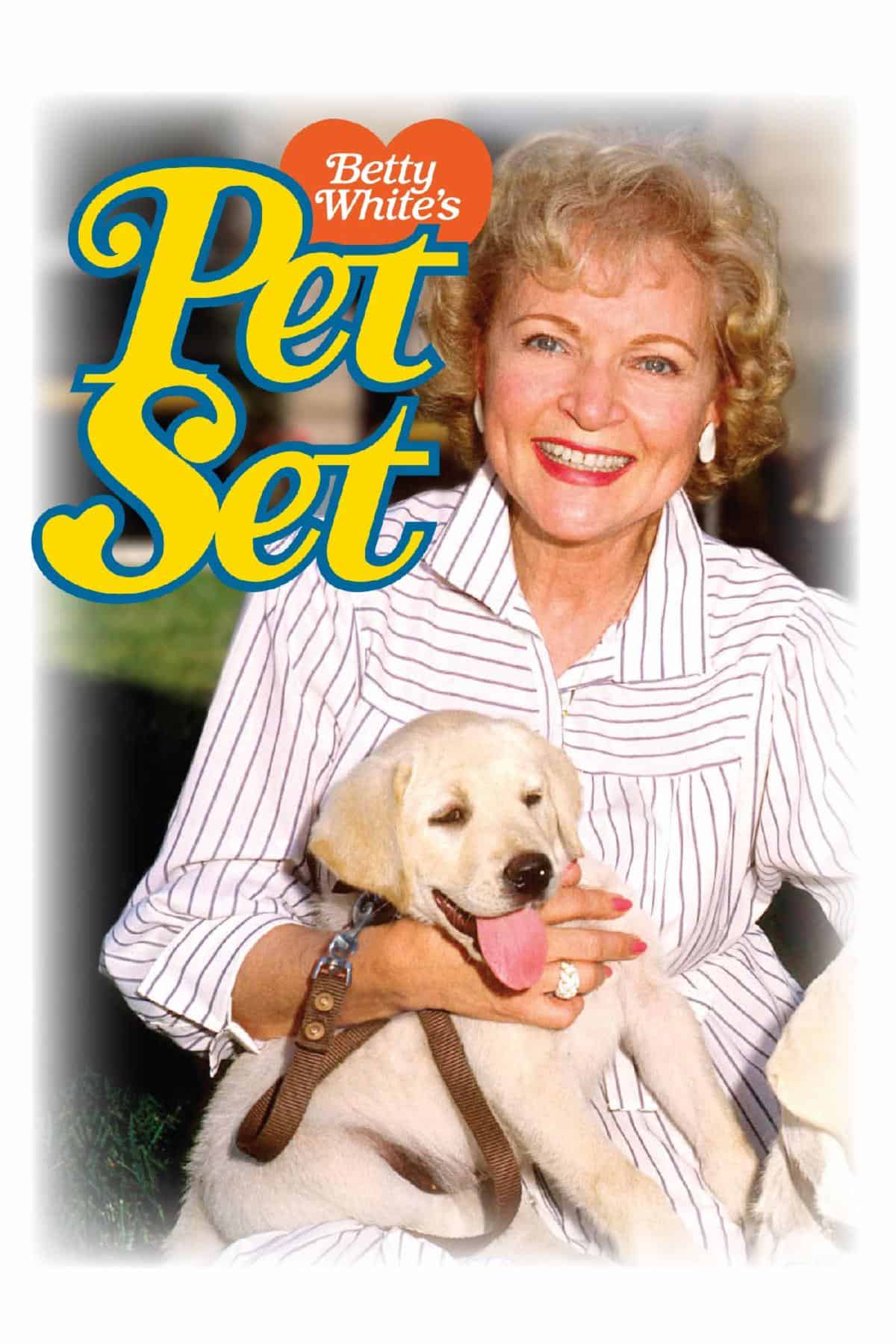 BETTY WHITE'S PET SET, a long-unseen series created by and starring the sitcom legend, will make its debut on digital platforms and DVD on February 23, 2021. Celebrating the show's 50th anniversary, BETTY WHITE'S PET SET will be released by MPI Media Group in partnership with Darren Wadyko Media and Albets Enterprises.
The three entities have come together to make this series available to fans, marking the first time it will be seen in decades. "If I haven't told you already, I will now. The Pet Set is one of my favorite shows. I'm thrilled it's going to be seen again after all these years," says Betty White.

In an unparalleled television career spanning over 70 years, the beloved Betty White has brought laughter and joy to millions of fans of all ages via such hit series as The Golden Girls, The Mary Tyler Moore Show and Hot in Cleveland, as well as countless game show appearances. In 1971, just prior to Betty's sitcom superstardom, she created and hosted a weekly program celebrating her lifelong love of animals.
Produced with her husband Allen Ludden (Password), BETTY WHITE'S PET SET featured Betty welcoming celebrity friends with their dogs, cats and horses – in addition to a wide range of wild animals including tigers, bears, elephants, lions, wolves, gorillas, chimps, cougars, cheetahs, seals, kangaroos, zebras, eagles, snakes and penguins – both in the studio and on location.
The 39 episodes of BETTY WHITE'S PET SET – unseen for decades – feature such entertainment greats as Carol Burnett, Doris Day, Jimmy Stewart, Mary Tyler Moore, Burt Reynolds, Shirley Jones, Michael Landon, Barbara Eden, James Brolin, Della Reese, Vincent Price, Rod Serling and many more.

Betty White has received eight Emmy Awards in various categories, three American Comedy Awards, three Screen Actors Guild Awards and a Grammy Award, among many others. She has a star on the Hollywood Walk of Fame, is a 1985 Television Hall of Fame inductee, and a 2009 Disney Legend.
Dubbed "the first lady of game shows," she was the first woman to receive a Daytime Emmy Award for Outstanding Game Show Host.
A television pioneer, she was one of the first women to exert control in front of and behind the camera and is recognized as the first woman to produce a sitcom, Life with Elizabeth, which led to her receiving the honorary title Mayor of Hollywood in 1955.
Special features on the BETTY WHITE'S PET SET DVD include a look behind the scenes of the series, original promotional spots, the featurettes "Betty White: Game Show Goddess" and "Daytime Hostess: The Betty White Show," Betty's Photo Album and her public service ads.
Celebrate April Pool's Day with the New Deadpool Crate
Light the explosive candles and sing (badly) a song of celebration as Loot Crate honors Deadpool's 30th birthday with the March 'If Looks Could Kill' crate. Deadpool's Nerdy 30 anniversary crate will be the best birthday gift you could give to yourself or any fan of the Merc with a Mouth.
To make sure the 'If Looks Could Kill' crate arrives before the party ends, be sure to order by March 15 at 9:00pm PST. Deadpool Crates start at $34.99 plus shipping and handling. Supplies (and birthday wishes) are limited.
Happy birthday to you when you subscribe to the Deadpool crate!
The Avatar: The Last Airbender Capsule Collection is Here
Celebrate the 15th anniversary of Avatar: The Last Airbender with the Avatar: The Last Airbender Capsule Collection!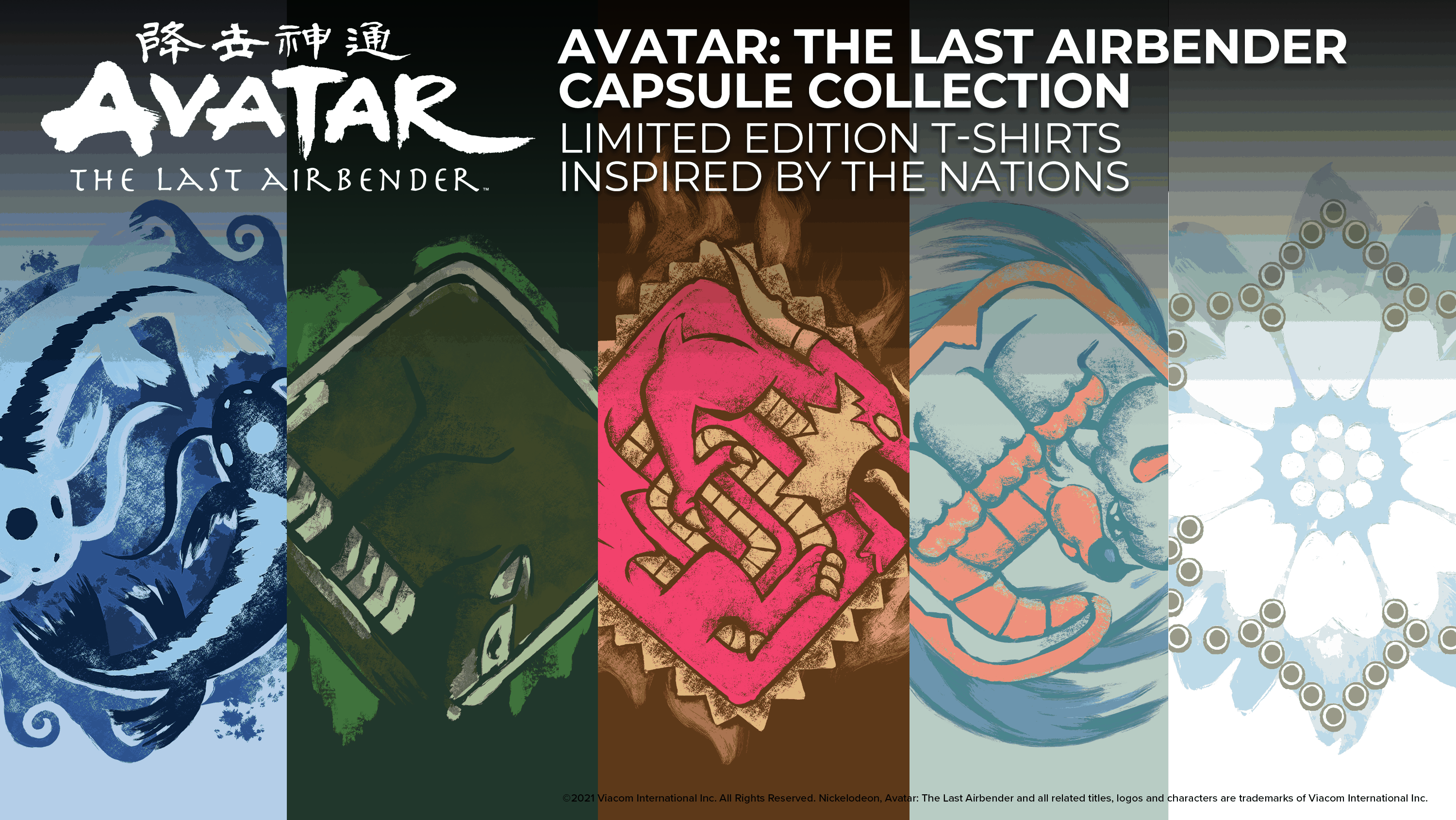 Avatar: The Last Airbender is celebrating its 15th anniversary with the release of this limited-edition capsule collection by Loot Crate. Inspired by the Water Tribes, Earth Kingdom, Fire Nation, and the Air Nomads, this exclusive limited-edition collection of Avatar T-shirts can only be purchased from Loot Crate. Become one with the elements and purchase these exclusive shirts before they're gone!
Purchase any individual T-shirt or buy all five to complete your wardrobe! This is a limited-edition, non-recurring series you can't get anywhere else. Tees will ship to your door starting in January 2021. Individual shirts are $25 plus shipping and handling. Purchase all five shirts for $100 and save!
Purchase your limited-edition Avatar: The Last Airbender Capsule Collection T-shirts here: https://lootcrate.com/products/avatar-capsule-collection
TWD'S JULIA ORMOND STARS IN "HAUNTING PIECE OF WORK" REUNION
A pregnant woman returns to her recently deceased grandparents' old family home to spend time with her estranged mother. What begins as a tenuous reunion slowly turns terrifying.

A psychological thriller that preys upon perception, REUNION sees veteran actress Julia Ormond (TV's The Walking Dead: World Beyond, My Week With Marilyn) deliver a tour-de-force performance of threateningly quiet intensity and features a twisty narrative that will burrow itself into the darkest corners of your mind.
In Theaters and on VOD/Digital Platforms February 5th
BARTENDER 15th Anniversary Collector's Edition | Unboxing Video for this elegant home entertainment Blu-ray collection
Situated in the Ginza district of Tokyo is the Eden Hall, a quiet bar that few people manage to come across. It is run by the legendary bartender Ryu Sasakura, a genius at mixing the right drink for the right customer. Throughout his period at Eden Hall, customers from all walks of life, carrying all sorts of burdens, arrive for a godly glass at the Hall and a kind word with Ryu, both of which assist in clearing their problems up and reviving them for another go at life.
BARTENDER 15th Anniversary Collector's Edition Bonus Content
All eleven original episodes
Nine cocktail recipe cards
Four collectible coasters
Clean opening credits
Clean closing credits
Bumpers
GKIDS Releases New Trailers For "Earwig And The Witch" Featuring Debut Of Kacey Musgraves' Theme Song
GKIDS, the acclaimed distributor of multiple Academy Award®-nominated animated features, has announced the voice cast of the upcoming English language dub for legendary animation house Studio Ghibli's latest feature EARWIG AND THE WITCH.
The film is directed by Goro Miyazaki (From Up on Poppy Hill, Tales from Earthsea) and produced by studio co-founder Toshio Suzuki, with planning on the feature from his father, Academy Award®-winner Hayao Miyazaki (Spirited Away, My Neighbor Totoro).
Based on the children's novel "Earwig and the Witch" by Diana Wynne Jones ("Howl's Moving Castle"), the film marks Studio Ghibli's first entirely 3DCG animated feature. An official selection for the 2020 Cannes Film Festival, the film is slated to air on NHK in Japan December 30, 2020. GKIDS will release the film in North America in early 2021, and will qualify the film for awards consideration.

The upcoming English language dub film will feature the voices of Richard E. Grant (Can You Ever Forgive Me?, Gosford Park), Kacey Musgraves ("Golden Hour" "Same Trailer Different Park") and Dan Stevens (Eurovision Song Contest: The Story of Fire Saga, FX's Legion), as well as Taylor Paige Henderson as "Earwig". In addition to her debut voice acting role as "Earwig's Mother," six-time Grammy Award winner Kacey Musgraves will also record the English language version of the film's theme song, "Don't Disturb Me."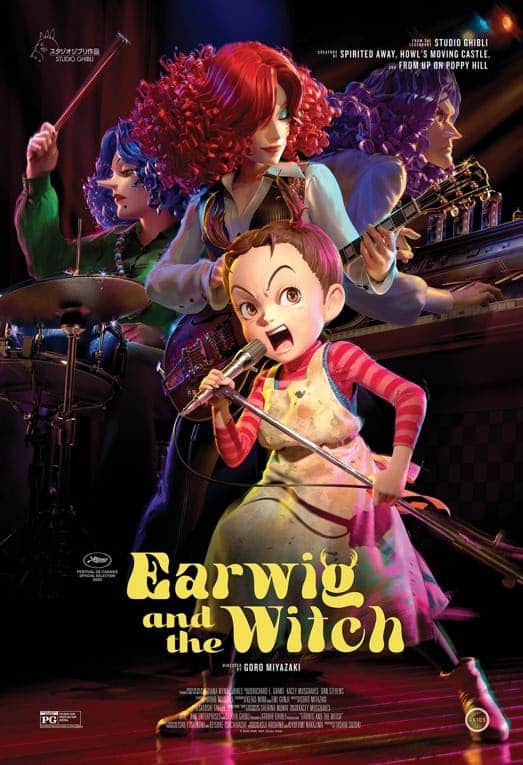 English Voice Cast in Order of Appearance Earwig's Mother – Kacey Musgraves Matron – Pandora Colin Assistant Matron – Alex Cartañá Earwig – Taylor Paige Henderson Mr. Jenkins – JB Blanc Custard – Logan Hannan Phyllis – Summer Jenkins Sally – Vivienne Rutherford Cook – Tom Bromhead Assistant Cook – Eva Kaminsky Bella Yaga – Vanessa Marshall The Mandrake – Richard E. Grant Thomas – Dan Stevens

Additional Voices JB Blanc Tom Bromhead Alex Cartañá Pandora Colin Summer Jenkins Eva Kaminsky Vivienne Rutherford
Theme Song "Don't Disturb Me" Japanese Version Performed by Sherina Munaf English Version Performed by Kacey Musgraves
Celebrate New Beginnings with the January Crunchyroll Loot Crate
A new year brings 'New Beginnings' in January's Crunchyroll themed crate. When one chapter closes, another opens with beloved titles like Dr Stone, Burn the Witch, Hime, Ascendance of a Bookworm, and Re:ZERO -Starting Life in Another World- taking over the new year.
Start your anime resolutions off right with these incredible featured titles!
In Dr. Stone, several thousand years after a mysterious phenomenon turns all of humanity to stone, the extraordinarily intelligent, science-driven boy, Senku Ishigami, awakens. Facing a world of stone and the total collapse of civilization, Senku makes up his mind to use science to rebuild the world. Starting with his super strong childhood friend Taiju Oki, who awakened at the same time, they will begin to rebuild civilization from nothing… Depicting two million years of scientific history from the Stone Age to present day, the unprecedented crafting adventure story is about to begin!
Witch duo Noel Niihashi and Ninny Spangcole are on a mission – protect Reverse London from dragons in the hit anime Burn the Witch!
Avid bookworm and college student Motosu Urano dies in an unforeseen accident in the popular Ascendance of a Bookworm. Reborn as Main, the daughter of a poor soldier, her love of books will get her through any challenges that lie in front of her!
In Re:ZERO -Starting Life in Another World, Natsuki Subaru finds himself transported to another world. Lost and confused, the only person to reach out to him is a beautiful girl with silver hair. Determined to repay her for saving him from his own despair, Subaru agrees to help the girl find something she's looking for..
The January Crunchyroll crate is filled with exclusive items and gear you can only find from Loot Crate.
A new year of anime fun is yours with a visit from the doctor, a trip to the library, a fight with a dragon and a visit to a strange new world.
Enjoy the holiday hangover with this awesome assortment of Crunchyroll items by January 15 at 9:00pm PST. Crunchyroll crates start at $28.95 plus shipping and handling. Supplies are limited, so get yours before it sells out!
Start the year off right when you subscribe to the Crunchyroll crate! https://lootcrate.com/products/crunchyroll-crate
Two New Studio Ghibli Steelbooks "The Cat Returns" and "Whisper of the Heart" Available March 16, 2021 from Shout! Factory
Studio Ghibli and GKIDS, with distribution by Shout! Factory, will release The Cat Returns and Whisper of the Heart, from the famed Studio Ghibli library of films, on March 16, 2021 in limited edition SteelBook packaging with striking new art. Each SteelBook will house a Blu-ray & DVD combo pack, presenting the film alongside hours of bonus features and a booklet with stunning art and statements from the filmmakers.

With this release, two films from one of the world's most coveted animation collections can come home to collectors in limited edition SteelBook packaging for the first time in North America.

The Cat Returns and Whisper of the Heart now join Spirited Away, Castle in the Sky,Kiki's Delivery Service, Nausicaä of the Valley of the Wind, My Neighbor Totoro, Princess Mononoke, Howl's Moving Castle and Ponyo in a series of SteelBook releases from the Studio Ghibli collection of films. The Cat Returns From the legendary Studio Ghibli, creators of My Neighbor Totoro and the Academy Award®-winning Spirited Away, comes a charming and magical adventure that will delight the entire family.
Haru is walking home after a dreary day of school when she spies a cat with a small gift box in its mouth crossing a busy street, and she jumps in front of traffic to save the cat from an oncoming truck. To her amazement, the cat gets up on its hind legs, brushes itself off , and thanks her very politely. But things take an even stranger turn when later that night, the King of Cats shows up at her doorstep in a feline motorcade. He showers Haru with gifts, and decrees that she shall marry the Prince and come live in the Kingdom of Cats!
Bonus Features:
Exclusive Booklet
Feature-Length Storyboards
The Making of The Cat Returns
Behind the Microphone
Original Theatrical Trailers
TV Spots
Whisper of the Heart Discover the brilliance of this heartwarming coming-of-age classic from the legendary Studio Ghibli, creators of My Neighbor Totoro and the Academy Award®-winning Spirited Away. A chance encounter with a mysterious cat sends Shizuku, a quiet schoolgirl, on a quest for her true talent.
Together with Seiji, a boy determined to follow his dreams, and enchanted by The Baron, a magical cat figurine who helps her listen to the whispers of her heart, Shizuku embarks on a life-changing adventure that takes her beyond the boundaries of her imagination. This beautiful tale based on a screenplay from Hayao Miyazaki will delight and amaze audiences of all ages!
Bonus Features:
Exclusive Booklet
Feature-Length Storyboards
Four Masterpieces of Naohisa Inoue
Background Art from "The Baron's Story"
Behind the Microphone
Original Theatrical Trailers
NEW LOOT WEAR LINE HAS HE-MAN PAJAMAS! (All I need to say)
Kick (and punch) off 2021 with January's "Ka-Pow" themed line of Loot Wear! The January Loot Wear line features exclusive apparel from your favorite films and shows including Masters of the Universe, Kingsman, "Family Guy," "Xena Warrior Princess" and Mortal Kombat Klassic.
Our Loot Wearable line includes an exclusive Masters of the Universe He-Man Lounge Pant:
Loot Tees gets punchy with Peter fighting the chicken in this "Family Guy" T-shirt:
This month's Ka-Pow themed Loot Socks feature exclusive Sub-Zero and Scorpion socks from Mortal Kombat Klassic:
Go undercover with Loot Undies and Kingsman:
The Ka-Pow themed line of Loot Wear starts at $9.99 plus shipping and handling. Pick and choose your favorite clothing items or order one of each! Supplies are limited, so order by January 19 at 9:00pm PST.

Kick butt comfortably when you subscribe to Loot Wear!