Ultraman gets a Loot Crate release, After We Fell gets new posters and Arrow is releasing a movie that none of you have seen. Learn more!
After We Fell gets trailers and posters ahead of its September 30th release!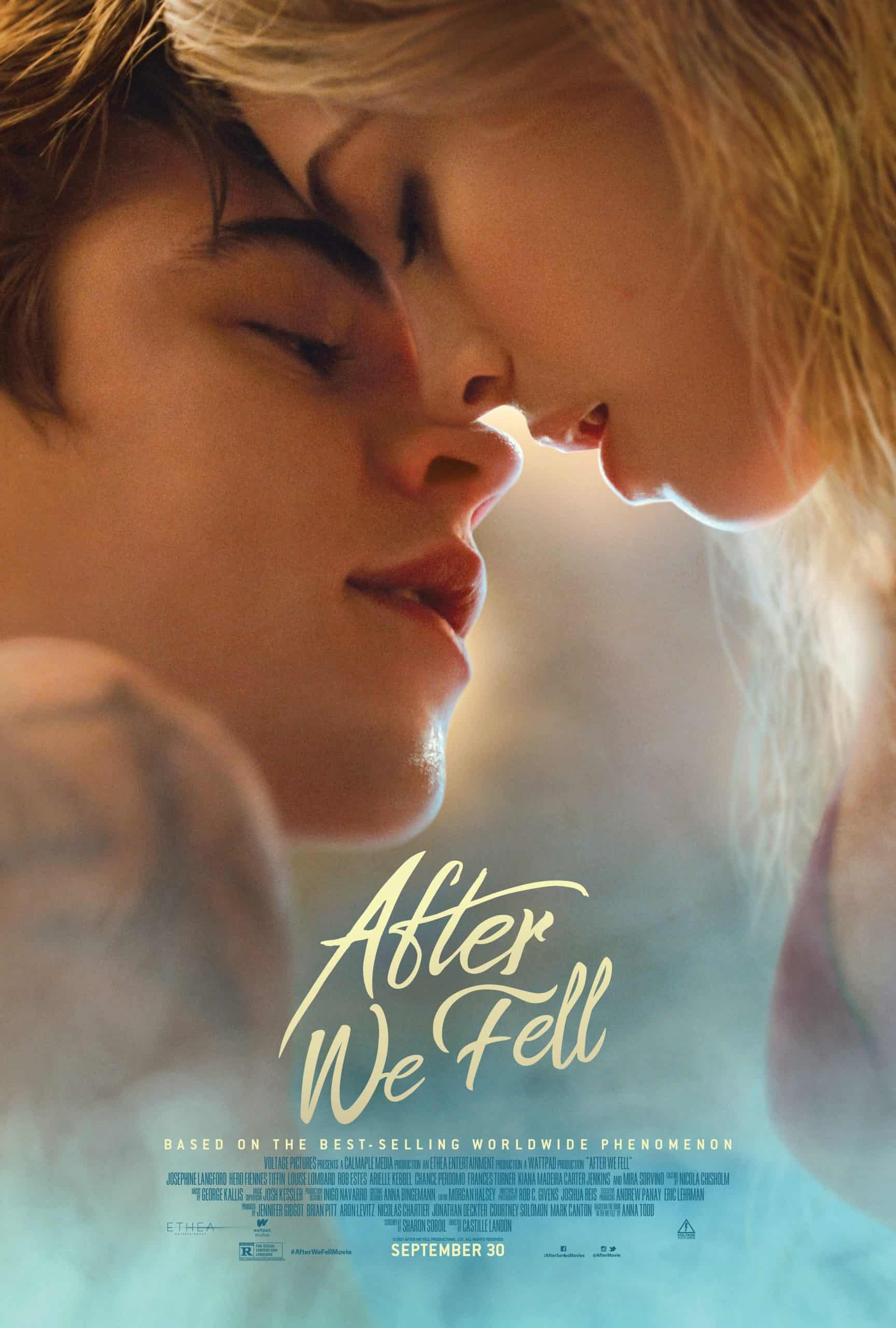 In Theaters September 30th    
Tickets on sale August 6th
Cast:  Josephine Langford – "Tessa Young"
Hero Fiennes Tiffin – "Hardin Scott"
Louise Lombard – "Trish" 
Rob Estes – "Ken Scott"
Arielle Kebbel – "Kimberly" 
Chance Perdomo – "Landon"
Frances Turner – "Karen" 
Kiana Maderia – "Nora" 
Carter Jenkins – "Robert" 
with Stephen Moyer – "Christian Vance"  and Mira Sorvino – "Carol"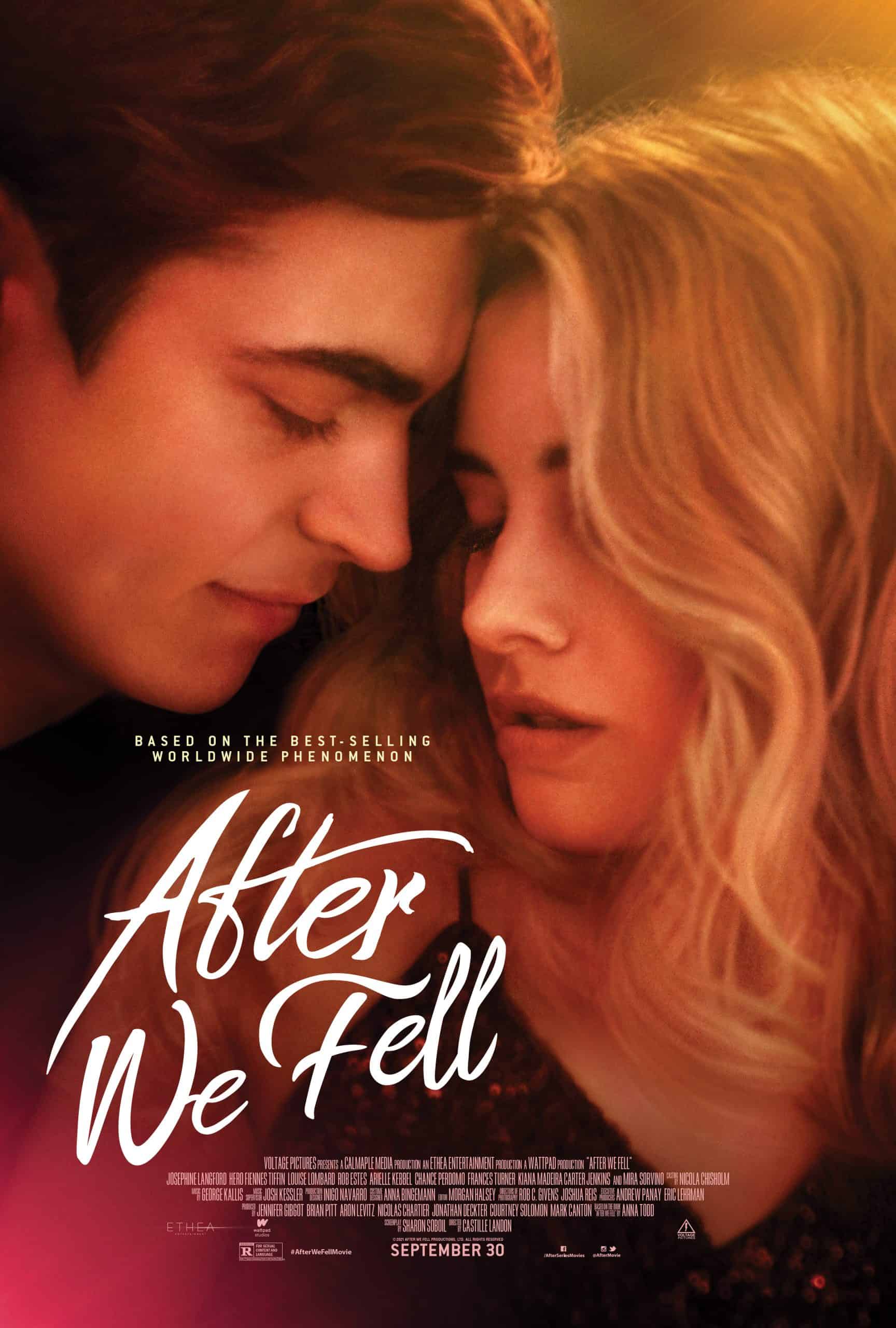 Director: Castille Landon (After Ever Happy) 
Writer: Sharon Soboil 
Producers: Jennifer Gibgot (17 Again, Step Up), Brian Pitt, Wattpad's Aron Levitz, CalMaple's Mark Canton (Den of Thieves, 300) and Courtney Solomon (Cake, An American Haunting).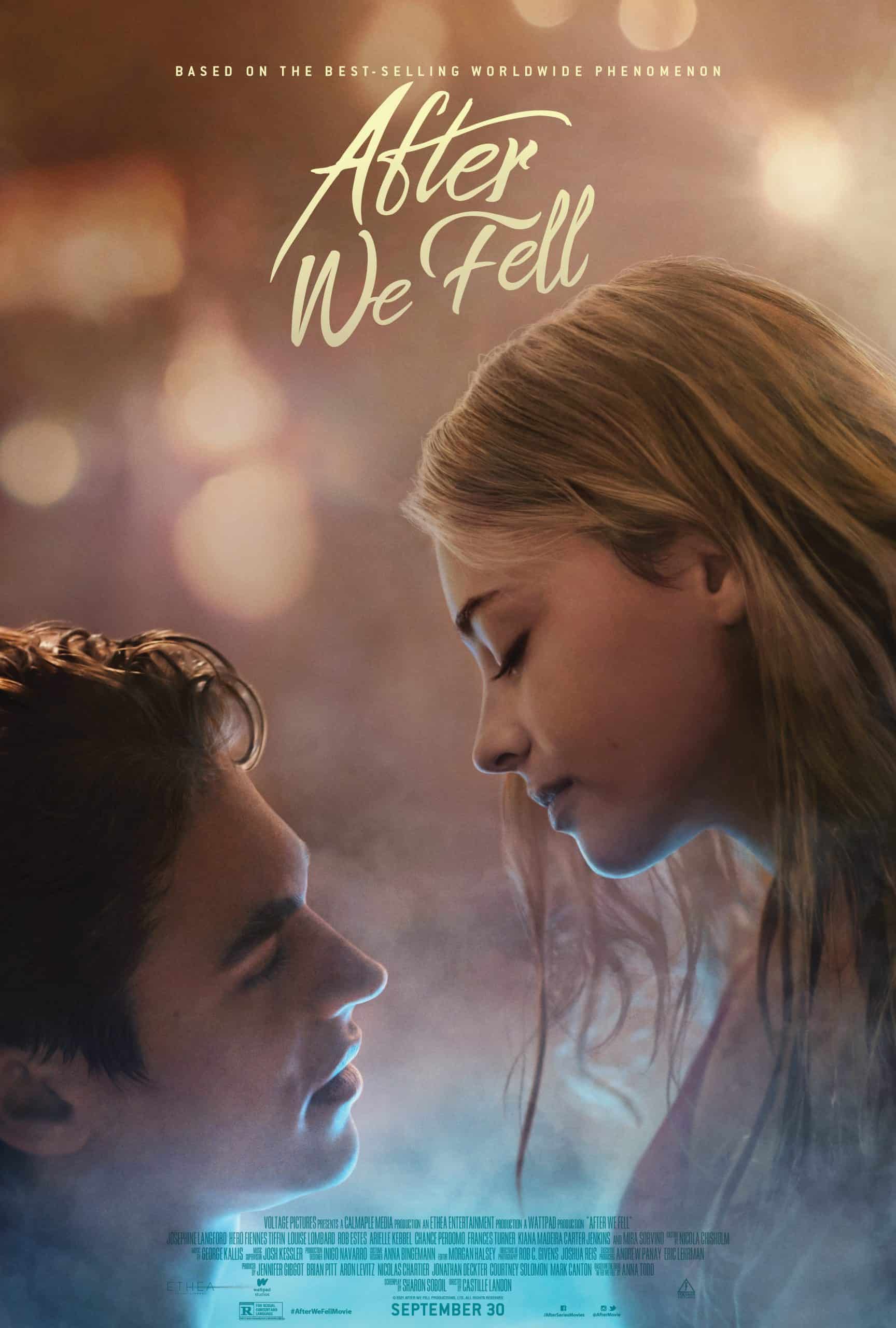 Synopsis The third installment of the "After" franchise finds Tessa starting an exciting new chapter of her life. But as she prepares to move to Seattle for her dream job, Hardin's jealousy and unpredictable behavior reach a fever pitch and threaten to end their intense relationship. Their situation grows more complicated when Tessa's father returns and shocking revelations about Hardin's family come to light. Ultimately, Tessa and Hardin must decide if their love is worth fighting for or if it's time to go their separate ways.
Battle the Kaiju with the Ultraman Versus Capsule Collection!
Battle the Kaiju with the Ultraman Versus Capsule Collection!
Since 1966, Ultraman has brought bravery, hope and kindness to the world. Celebrate the 55th anniversary of the original Ultraman with this limited-edition capsule collection of exclusive and officially licensed Ultraman apparel! Team up with Ultraman as he fights iconic Kaiju from the series in an escalating gauntlet of foes. All executed with a vintage pop aesthetic, capturing the spirit of classic Ultraman.
The Ultraman Versus Capsule Collection includes four pieces of butt kicking kaiju apparel designed by artist Austin James, including an Alien Baltan T-shirt, Neronga + Gabora T-shirt with glow-in-the-dark ink, Dada Long Sleeve T-shirt with a secret design when you make the Ultra Beam ("Spacium Beam") pose, and a King of Kaiju Hoodie. Each item is officially licensed and exclusive through Loot Crate's premium apparel label, Capsule Collection. 
The T-shirts are $25 plus shipping and handling. The Long Sleeve T-shirt is $35 plus shipping and handling and the Hoodie is $50 plus shipping and handling. Purchase separately or buy all four and save on shipping. Items will ship in September 2021.
The Ultraman Versus Capsule Collection is extremely limited, so reserve yours now!
Kick it with the Kaiju in the Ultraman Versus limited-edition Capsule Collection:
Use hashtag #UltramanDay and #UltramanVersus to join the action on social media!
George Burns Stars in the "The Oh God! Collection" –Available on Blu-ray August 24, 2021 from Shout! Factory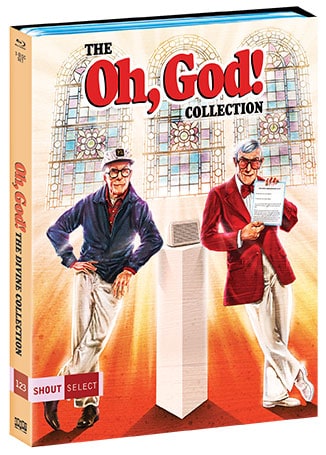 George Burns is the comedic star of Shout Factory's upcoming release, The Oh God! Collection, making its Blu-ray debut August 24, 2021 as a three disc set. This special collection includes all three films, Oh, God! Oh, God! Book II and Oh,God! You Devil, and comes with a number of bonus features including new interviews with stars such as Ted Wass, new audio commentary by film critic and theologian Donna Bowman, as well as additional bonus features including audio commentary with director Carl Reiner, screenwriter Larry Gelbart, actress Teri Garr, and producer Jerry Weintraub.
Fans can pre-order a copy today by visiting ShoutFactory.com    Burns gives quite the performance in simultaneously playing the character of god and devil.
In Oh, God!, God comes to Earth to spread the Good Word, but has a hard time convincing his chosen messenger, mild-mannered Jerry Landers (John Denver), who He really is. Jerry must in turn prove it to his disbelieving family as well as the rest of the world! God returns to Earth in Oh, God! Book II, this time spreading His Word through an enchanting little girl named Tracy Richards (Louanne), who comes up with a slogan to assure all that He still cares.
In his final venerable outing, George Burns takes on the dual roles of God and the Devil himself in Oh, God! You Devil. Struggling musician Billy Shelton (Ted Wass) unknowingly sells his soul for a life-changing transformation into a superstar rock idol. But when Billy prays for his old life back, the fight for his soul will be settled in a high-stakes showdown between the Almighty Father and the Prince of Darkness.  
Complete List of Oh God! Trilogy Bonus Features
DISC ONE: OH, GOD! (1977)
●       NEW Audio Commentary By Film Critic And Theologian Dr. Donna Bowman
●       Audio Commentary By Director Carl Reiner, Screenwriter Larry Gelbart, Actress Teri Garr, And Producer Jerry Weintraub
●       John Denver Guest Hosts The Johnny Carson Show Featuring Interviews With Carl Reiner, George Burns, And Teri Garr
●       Theatrical Trailer
●       Radio Spots  
DISC TWO: OH, GOD! BOOK II (1980)
●       NEW Audio Commentary By Film Critic And Theologian Dr. Donna Bowman
●       NEW Interview With Assistant Director Tom Lofaro
●       Theatrical Trailer
●       Radio Spots  
DISC THREE: OH, GOD! YOU DEVIL (1984)
●       NEW Audio Commentary By Film Critic And Theologian Dr. Donna Bowman
●       NEW Interview With Actor Ted Wass
●       The Jack Benny Program Episode Dated October 7, 1956 Guest Starring George Burns As The Devil ●       Theatrical Trailer
●       Radio Spots
The Colony gets a trailer and poster!
In Theaters, on VOD, and Digital August 27, 2021
| | |
| --- | --- |
| Directed by: | Tim Fehlbaum (Apocalypse, Für Julian) |
| Written by: | Tim Fehlbaum, Mariko Minoguchi (Relativity, Karlstod) |
| Starring: | Nora Arnezeder (Army of the Dead, Angélique, Paris 36, Safe House, The Words), Sarah-Sofie Boussnina (Department Q: The Absent One, Knightfall, Bron/Broen), Iain Glen (Lara Croft: Tomb Raider, Resident Evil: Extinction, Resident Evil: The Final Chapter), Sebastian Roché (Odyssey 5, Fringe, Supernatural, The Vampire Diaries, The Originals), Joel Basman (The Awakening of Motti Wolkenbruch, The Monuments Men, Hanna) |
| Run Time: | 104 minutes |
| Rating: | R |
| Genre: | Science Fiction, Drama |
| Synopsis: | Cataclysmic conditions on Earth forced a mass exodus to a distant planet. Generations later, a manned mission hurtles back to assess living conditions on the desolate, mostly submerged world. The sole survivor of the expedition is attacked by a violent band of scavengers, themselves locked in battle with a far more sinister foe. Now, mankind's very survival depends on the bravery and ingenuity of the lone astronaut. |
ARROW Spotlights A Dystopian Look at the Film Industry in MAN UNDER TABLE, Streaming August 2 in the US, Canada, the UK and Ireland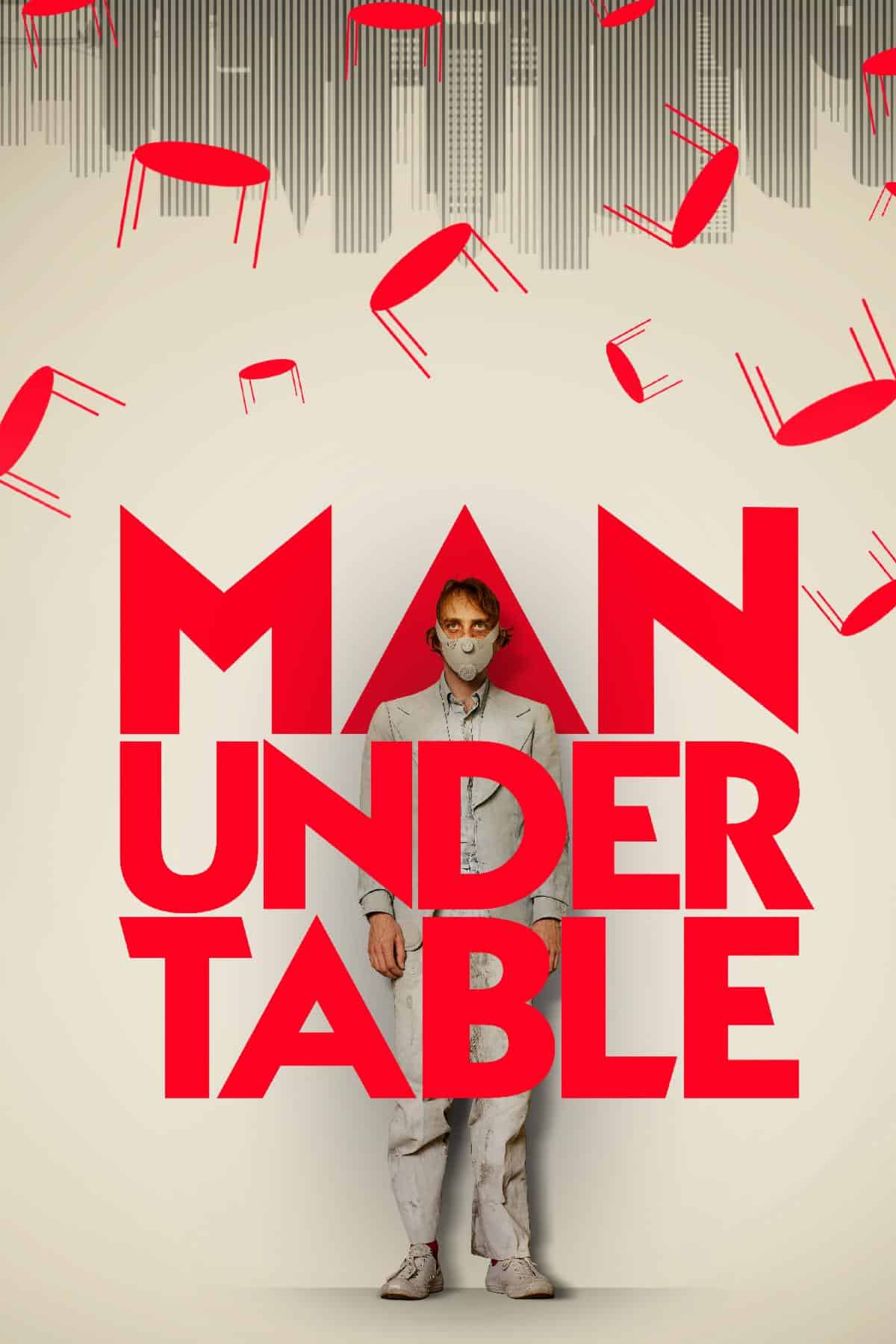 Arrow Video is excited to announce the ARROW release of Noel David Taylor's bizarre filmmaking comedy Man Under Table, available exclusively to subscribers in the US, Canada, the UK and newly launched in Ireland.
The feature debut from writer/director Noel David Taylor, who also stars as Guy, a beleaguered, hilariously obnoxious scriptwriter navigating his way through the chaotic indie film scene in a dystopian Los Angeles, Man Under Table world premiered at the Slamdance Film Festival and screened at the Chattanooga Film Festival. The film will debut on ARROW August 2nd.

Man Under Table is an inventive and quirky comedy that skewers the hustle and grind of independent filmmaking, as seen in ARROW's doc Clapboard Jungle.
Head over to ARROW to start your 30 day free trial.
Subscriptions are available for $4.99 monthly or $49.99 yearly. 
Renowned Stop-Motion Features Coraline and ParaNorman Return to the Big Screen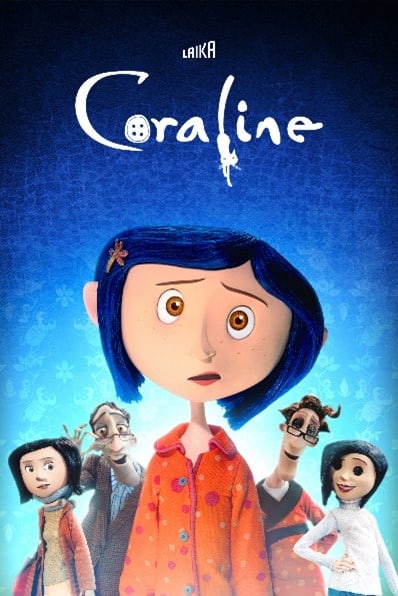 Fathom Events, alongside LAIKA, Shout! Factory, and Park Circus, announced today that they are bringing fan favorites CORALINE and PARANORMAN back to theaters to celebrate the 15th anniversary of LAIKA Studios. The two titles will be presented in their entirety and will feature exclusive bonus content that reveals the unique creative process behind LAIKA's extraordinary films.    
Tickets for CORALINE can be purchased at www.FathomEvents.com and participating theater box offices starting Friday, July 16, while tickets for PARANORMAN can be purchased starting Friday, August 13.
For a complete list of theater locations, visit the Fathom Events website (participating theaters are subject to change).
CORALINE Tuesday, August 24 at 3:00 p.m. and 7:00 p.m. (local time)   From Henry Selick (The Nightmare Before Christmas, James and the Giant Peach) and based on the novella of the same name by author Neil Gaiman (Sandman), Coraline is a wondrous, thrilling, fun and suspenseful adventure. A young girl walks through a secret door in her new home and discovers an alternate version of her life.
On the surface, this parallel reality is eerily similar to her real life – only much better. But when this wondrously off-kilter, fantastical adventure turns dangerous and her counterfeit parents try to keep her forever, Coraline must count on her resourcefulness, determination, and bravery to save her family and get back home. The voice cast includes Dakota Fanning, Teri Hatcher, Ian McShane, Jennifer Saunders and Dawn French. Produced by Henry Selick, Claire Jennings, Bill Mechanic and Mary Sandell. Written for the screen and directed by Henry Selick.   
PARANORMAN Tuesday, November 16 at 3:00 p.m. and 7:00 p.m. (local time)   In the comedy thriller, a small town comes under siege by zombies. Who can the town call? Only misunderstood local boy Norman, who is able to speak with the dead. In addition to the zombies, he'll have to take on ghosts, witches and, worst of all, grown-ups, to save his town from a centuries-old curse. But this young ghoul-whisperer bravely summons up all that makes a hero – courage and compassion – as he finds his paranormal activities pushed to their otherworldly limits. 
Voice Cast: Kodi Smit-McPhee, Tucker Albrizzi, Anna Kendrick, Casey Affleck, Christopher Mintz-Plasse, Leslie Mann, Jeff Garlin, Elaine Stritch, Bernard Hill, Jodelle Ferland, Tempestt Bledsoe, Alex Borstein, and John Goodman. Produced by Arianne Sutner, Travis Knight. Written by Chris Butler. Directed by Sam Fell, Chris Butler.  
"Coraline and ParaNorman showcase the variety of content Fathom brings to audiences of all ages nationwide," said Fathom Events CEO Ray Nutt. "We're excited to be working with LAIKA, to continue our partnerships with Shout! Factory and Park Circus, and look forward to bringing these two wonderful films to local theaters.  
"Bringing these LAIKA films back to theaters gives everyone at the studio such joy," says LAIKA Chief Marketing Officer David Burke. "It allows our longtime fans to enjoy these remarkable movies on the big screen once again while providing an opportunity for new generations of moviegoers to revel in the artistry and technological brilliance of the LAIKA team. At LAIKA, we've made a promise to our fans to make movies that matter…and we hope that revisiting the timeless worlds of Coraline Jones and Norman Babcock proves that we deliver on that vow."  
"At Shout! Factory we take pride in releasing exceptional content, and we are honored and excited to be working with such talented partners to celebrate Coraline and ParaNorman by making them available in theaters again," said Melissa Boag, Shout! Factory's Senior Vice President of Family Entertainment.  
Mark Hirzberger-Taylor, CEO of Park Circus, said: "We are incredibly proud to be a part of the incredible world of LAIKA, helping to bring their award-winning library of legacy films to audiences worldwide, and we are honored to have partnered with Fathom on some amazing projects – so to be working with both of them on showcasing Coraline and ParaNorman on the big screen is truly exciting. We can't wait!"